---
June 19, 2009 3:27 PM
Expenses
,
MPS
,
twitter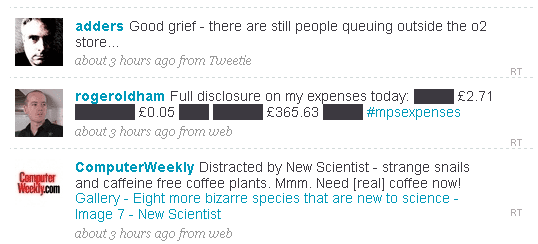 Hats off to @rogeroldham for his...
June 3, 2009 9:20 AM
Uncategorized
Research by an IT company this week has shown that the provision of electronic voting would increase the turnout of local and European elections. Why stop there? What about actually electrocuting politicians? Downtime does...
---
June 2, 2009 12:13 PM
If newspaper headlines are anything to go by, life in the UK is quite dangerous enough.
Some people, however, seem to think it necessary to risk their lives and those of others by racing against the estimated journey time on their sat navs.
This crazy pursuit is particularly...
---