---
July 17, 2008 5:52 PM
CIO
,
CIOs
,
Government IT
,
Green IT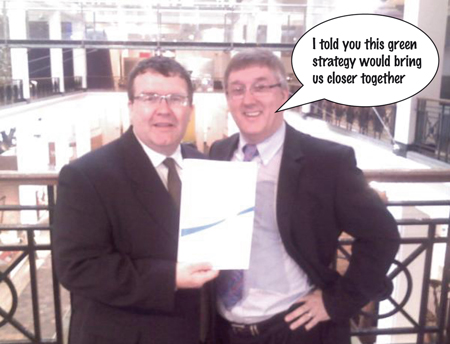 Minister for transformational government Tom...
---
July 17, 2008 10:29 AM
Uncategorized
Banks and building societies should implement bespoke excuse generating machines. This was the idea of one reader who was told by his erstwhile mortgage lender that the reason there was a hold up in his application was due to a...
---
July 16, 2008 10:26 AM
Uncategorized
No-one is safe from the Freedom of Information Act, not even the BBC. Big brother is cracking the whip and Aunty will have to comply. The Information Commissioner's Office - which, one would hope, should have more important things to do -
---
---
July 11, 2008 5:08 PM
accident
,
clumsy
,
keyboard
,
spills
,
Video
,
washable
A nice caramel latte certainly perks Downtime up of a Friday afternoon, but sadly it seems today's pick-me-up arrived just a little too late. Suffering from the onset of the shakes from prolonged caffeine and sugar withdrawal - two hours is a long time to wait - Downtime didn't quite manage to...
---
July 8, 2008 11:16 AM
Uncategorized
A John Doe writes to Computer Weekly: I work for an ISP. After two calls totalling 45 minutes with one customer, I asked him to bring his computer in and I would configure it myself. He was a bit skeptical, so I assured him that he did not have to bring in the whole computer, just the CPU - no...
---
July 7, 2008 10:00 AM
Uncategorized
Reader James Walton from Newport writes: "A friend just got his new Windows system and bought a bunch of software to go along with it. He installed everything, then complained that when he started his computer up, the screen was so cluttered he was having a hard time finding his desktop. "Somewhat...
---
July 5, 2008 4:03 PM
Uncategorized
An American website with very stern religious views thinks the word "gay" is ambiguous, and so uses the word "homosexual" when reporting news stories. 
According to reports from the Guardian, writers were told to replace the word "gay" with...
---
---