---
July 31, 2008 11:28 AM
Uncategorized
Sometimes you wonder who your friends are. London's Metro newspaper reports that someone pinched a woman's pictures off of Facebook and plastered them all over a


RSS Feed

Email a friend
---
July 29, 2008 2:49 PM
pictures, photos and images
,
Workarounds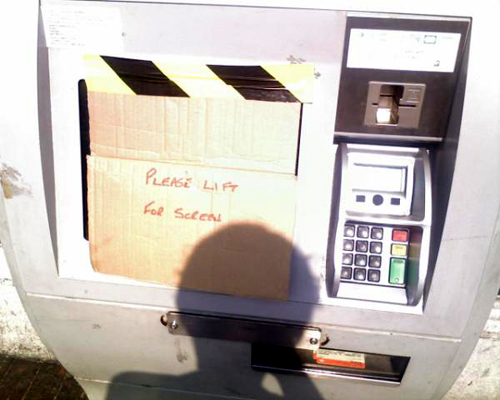 ---
July 29, 2008 10:34 AM
Uncategorized
The Odeon cinema chain has put CCTV cameras in nine of its venues across the country to "ensure the safety and security of audience...
---
July 19, 2008 10:33 AM
Uncategorized
Meet the world's first robotic barman. Mr Asahi has recently made his London debut. The brainchild of Japanese brewer Asahi, the robot trained for six months ahead of the...
---
July 18, 2008 2:24 PM
Outsourcing
Scotland is the next Bangalore, or so we have heard. Downtime has read an article about Scotland's opportunity to become the next Bangalore by using its skills to become a centre for outsourcing. One expert predicts that Scotland could have an annual gross domestic product of about £82bn if it...
---
July 18, 2008 2:18 PM
research
"Two sugars in that tea Hal." 
---
July 18, 2008 2:15 PM
Surveys
---
July 18, 2008 2:13 PM
Security
Celebrity cook Nigella Lawson has had...
---
July 18, 2008 2:06 PM
Private lives
An article in London's Metro newspaper...
---