---
June 24, 2008 11:57 AM
Flickr
,
Random
,
song
,
Video
Flickr... It's a perfect way to waste time, randomly browsing the photos of others. As Jonathan Coulton demonstrates well in this song written as a tribute to the random-Flickr experience:
And if you liked that, you might like


RSS Feed

Email a friend
June 24, 2008 11:51 AM
Video
Okay, so we've shown you this before. But it's good. And this is the week it happens for real... So it's worth another viewing, no?
Video: Bill Gates...
---
June 20, 2008 3:24 PM
Uncategorized
Web filtering is needed to improve coffee-based solutions as hacking is added to caffeine as a major danger to coffee drinkers.

The failure of the makers of a web-enabled coffee making machine to build in security is leaving its insomniac users open to attack by hackers.

---
June 19, 2008 2:09 PM
Email
,
snails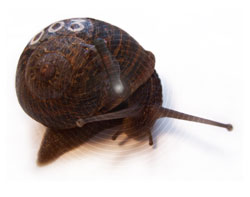 Cecil, Austin and Muriel are snails on a mission to deliver email at a snails' pace..... equipped with electronic equipment allowing them to send...
---
June 19, 2008 11:30 AM
lolcat
,
lolcatz
,
sunbend
,
sunshine
,
TAN
,
tanning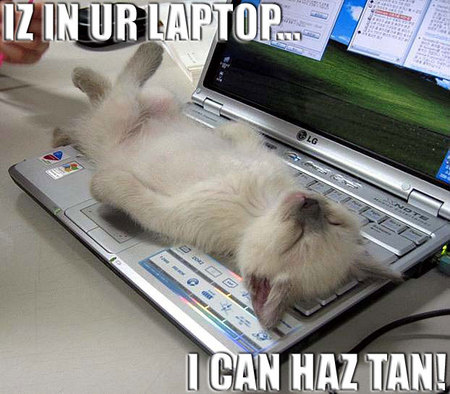 ---
---
June 4, 2008 3:45 PM
Women in Technology
According to BBC Three's brand new series, Shopping is My Life, aired last night: "36-year-old IT consultant Nikki Moore is addicted to high-end fashion, gadgets and pampering, but despite her glamorous lifestyle she wants more out...
---
June 3, 2008 3:37 PM
Uncategorized
We've all heard the stories - the candidate who answered their mobile during an interview and said "You don't mind if I take this do you and can I have some privacy?"  Then there's the interviewee that actually said he didn't want the job for long, just until he'd raised enough money to go...
---
June 2, 2008 3:34 PM
Networking
The Wi-Fi watch and the topic of useless inventions also continued to garner interest from reader Michael Williams: "A couple of years ago our sales director came over with a great new idea form a client, and invited me to look at incorporating it into our next software release. The client wanted...
---