---
November 6, 2019 7:46 PM
The Conservatives' doctored version of Keir Starmer's Good Morning Britain interview left out our favourite bit: an arms-folded Piers Morgan insisting he's "absolutely fine" with 26 billionaires owning as much as the planet's poorest 50% because the likes of Bill Gates have given a lot to charity.
That's not to have a pop at Bill Gates. His foundation does in fact part with about £4bn a year, which makes him one of our nicest billionaires. But when you realise Gates's net worth increased by almost £14bn in 2019, Morgan's unbounded commitment to spouting fawning casuistry for rich, powerful men is plain for all to see.
Even Harry Enfield's Tory Boy would struggle to defend the rate at which Gates and every other major tech billionaire saw their wealth swell this year (punch-drunk divorcé Jeff Bezos aside). Their philanthropy might well extend further than that pathetic Waitrose token kingmaker routine of yours, but this isn't as much about the goodness of individual billionaire hearts as it is about a system that lets Bezos stay on top by paying his workers starvation wages.
So while Morgan dreams of one last Miami Beach stroll with Rupert Murdoch, or titters over handing Donald Trump an Arsenal shirt, us non-sycophants will continue to raise our eyebrows over the existence of a maligned yet resilient community: billionaires.
October 30, 2019 4:48 PM
The world of entertainment has come down on Netflix like a ton of bricks for trialling a feature that allows content to be watched at different speeds.
We don't know. Is this really such a big deal? Netflix's latest glitzy addition, Steven Soderbergh-directed The laundromat, is a fine example of an experience that would be improved with the option to slow things down to absorb information-heavy lectures about shell companies before breezing through every last ambling, tangential narrative strand you're never getting back. Come to think of it, the timing of that release is suspicious.
But whether we think Netflix is intentionally commissioning films so incompatible with real time that users embrace functions designed to warp it is irrelevant. We'll happily watch whatever moving colours and shapes Netflix's bottomless chum bucket has for us at any speed.
Aaron Paul, the 40-year-old who recently reprised his role of a 25-year-old for the Breaking bad film, is a real authority on the concept of time, and he thinks playing with the speed destroys his art. How he'd deal with a movie night with our tea-brewing, dishwasher-loading, piss-taking parents and their feverish use of the more widely accepted pause function is anyone's guess.
---
October 24, 2019 9:29 AM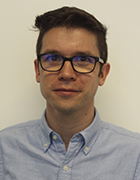 Profile: Alex Scroxton
Cyber security
Liverpool may be flying high at the top of the Premier League table right now, but when they get home after a hard-fought 90 minutes, their fans are the most likely to have had their personal data leaked, their bank accounts raided, and their Facebook status changed, according to new data from the National Cyber Security Centre (NCSC)
Based on information gleaned from the website HaveIBeenPwned, the NCSC has just released a list of the most frequently hacked passwords, including such gems as 123456, qwerty, Pokemon, Blink182 and Slipknot, in its third annual report.
The NCSC also revealed some of the most laughably insecure football-related passwords, and found a total of 280,723 entries in the HaveIBeenPwned database using Liverpool, compared with 216,677 misguided Chelsea fans, 179,065 people who thought Arsenal would have their back, 59,440 betting that Manchester United would keep their personal data safe, and 46,619 people who reckoned Everton would somehow keep out the bad guys.
What does this tell us? A lot of you are idiots and you're all going to get hacked if you don't take your personal security seriously.
But more importantly, Downtime now has conclusive proof that in cyber security (the only thing that matters), Everton has the edge over Liverpool every time.
---
October 16, 2019 2:51 PM
A robot hand has been taught by OpenAI to successfully solve a Rubik's Cube in an average time of four minutes.
"So what?" you ask, being the unbearable Rubik's Cube expert you are. It's true, mere mortals have been known to make light work of the puzzle in less than four minutes, and it was only last year a machine with zero chill did it in under a second. Well if you'd just let us finish, we'll tell you why this one's special.
You see, the thing about this robot is that during the testing stage, developers discovered it could withstand what's known as plush giraffe perturbation. Finally, we have your attention.
That's right. For the first time on record, an automated hand has overcome the challenging conditions of being nuzzled by a soft toy giraffe to crack Hungarian sculptor Ernő Rubik's ubiquitous 3D puzzle. Sincerely, we never thought we'd see the day.
It's funny to think that before 1974, the Rubik's Cube wasn't a thing. It's a bit like popular phrases. It's easy to assume the classic mithering phrase, "We can put a man on the moon, but we can't…" has been around since Roman times, but obviously we've only had that one since we put a man on the moon. The next generation will think the same about "We can solve a Rubik's Cube under plush giraffe perturbation, but we can't…" And here you are beholding its coinage.
---
October 9, 2019 12:46 PM
Coleen Rooney has detailed the detective work that went into unmasking Rebekah Vardy as the alleged mole of her private Instagram account.
Adopting the standard celebrity statement release protocol of sharing a screenshot of some text bashed out on the Notes app, she explained how she devised her plan. She blocked everyone but Rebekah, her prime suspect, from viewing her Instagram Stories, then fabricated news stories about herself to see if they continued to get leaked to Brexity comic book The Sun. And, in Coleen's words, "you know what, they did!" That's it, really.
Cue the most fascinating mutation of social media: the pally comments from random public figures. England women's team manager Phil Neville replied on Instagram with a simple prayer emoji, while notorious reality TV bully and OG WAG Danielle Lloyd opted for a trio of rat emojis.
It's the highlight of the app. Nothing makes you feel better during your morning poo than perusing, say, the digital guestbook of vulgar inner-circle solidarity extended to Ellen DeGeneres for her defence of hanging out with George W Bush (four applause emojis from former footballer Robbie Keane). You never knew you were morally superior to Robbie Keane before this morning, did you? They all poo, too.
---
October 2, 2019 3:57 PM
When we heard that some of Mark Zuckerberg's Q&A sessions with his Facebook massive had been released by The Verge, we hardly expected to witness a grand reveal of them all kicking off their shoes and letting their cloven hooves breathe free. It's only an audio leak.
But hold the Sweet Baby Ray's sauce: anyone hoping to feast on the bones of a hot, new tech scandal will be left gulping with all the torment of the Zuckerberg homestead's Hungarian sheepdog on National Prime Rib Day. It's business as usual here, and scraps of character from the Zuck are in characteristically short supply.
Dredging the transcript for anything remotely colourful from the man in grey, we notice he briefly livens up when asked about the likes of Elizabeth Warren's bid to break up the big tech companies: "If someone's going to try to threaten something that existential, you go to the mat and you fight." Steady on, Mark!
This leak, then, primarily offers the upsetting mental image of Zuckerberg oiled up to the nines in a lycra bodysuit, doing his stretches ahead of a hypothetical wrestling match with the US government. It should serve as a warning to the Gods of Silicon Valley that while they continue to evade accountability at all costs, they're in danger of becoming so boring they cease to exist.
---
September 26, 2019 12:00 PM
Amazon has revealed it will soon be introducing an option for users to change its Alexa virtual assistant's voice to that of self-appointed Kangol ambassador Samuel L Jackson.
The announcement comes hot on the heels of a Channel 4 report that claims parents are now using Alexa to read their children bedtime stories, conjuring thoughts of a near future of toddlers being told the tale of The very hungry caterpillar with the menacing panache of Jackson's Ezekiel 25:17 recital from Pulp Fiction.   
It's hard to say if this might yield any visible consequences. For years, CBeebies' Bedtime Stories has showcased all manner of celebrities, ranging from Olly Murs to Fiz from Corrie. So far, this hasn't resulted in any reports of children tweeting about imaginary terror attacks from the back office of Selfridges or unfairly berating Tyrone, but maybe some early years exposure to Samuel L Jackson's no-nonsense attitude will do our young some good.
If we're going to insist on using these devices to raise our children, an edgy upgrade on the default voice of Alexa will be crucial. They're arriving into a world of right-wing panto villains, baying for their blood for so much as mentioning climate change. If all they can channel in response is the twee energy of Alexa singing English country garden, they're going to get eaten alive.
---
September 18, 2019 1:39 PM
Gatwick has announced it will become the UK's first airport to use facial recognition cameras for passenger boarding on a permanent basis, condemning those of us who aren't quite yet in sync with the technology to kicking off our holidays with an aura of exasperating inadequacy.
In what must be one of the most tasteless lyrics to come from a generation of innocuous, plinky-plonky indie pop bands, Vampire Weekend's Ezra Koenig once sang, "You got the luck of a Kennedy," and we certainly felt that during our inaugural facial recognition experience at JFK last year.
The process is undeniably straightforward, but that's probably what psychs us out. "Even the oldies are breezing through, look," you think, as the machine counts you down to place your passport on the scanner – then you repeatedly remove it too soon and get ushered into a second queue with all the other divs who need to be seen to by a good old-fashioned sour-faced homo sapien.
Having self-boarding in our own backyard is our chance to finally master modern air travel. It shouldn't be a big deal anymore. The boiled sweet days are over, and as much as you think it might be cute, there's no charm in fumbling about like a skittish amateur from an old episode of Airline.
---
September 11, 2019 4:00 PM
Over to Hangzhou now, where the richest man in China has thrown himself the mother of all retirement bashes by performing in front of an audience of 60,000 employees.
Alibaba founder Jack Ma donned a studded leather jacket and shades as he "sang" You raise me up with incoming company CEO Daniel Zhang, evoking treasured memories of those X Factor final performances where they roll out the rejects from the audition stages. But after 20 years at the helm, the former English teacher can be let off for his indulgences. You didn't boo Bob Geldof at Live Aid, did you?
Whose head wouldn't be in the clouds if they had Ma's life? Everything must seem so boring unless you're having a sing-song with your mates. In a recent talk with Elon Musk, he responded to the idea of humanity being a biological bootloader for digital superintelligence by requesting they "talk about something fun".
What about the prospect of becoming a multi-planet species, then? Musk gave it a try: "This is the first time in the history of Earth that it's been possible to extend life beyond. Let us secure the future of consciousness as quickly as possible." Nah, not interested. Ma just changed the subject to the Himalayas: "When the elevator's ready, I will go and have a look."
---
September 5, 2019 11:24 AM
Now, don't get us wrong: we're as jittery about living in a future of wearable technology as the next milquetoast loser. Some nights we can't even sleep due to the nagging noughties fear that our mobile's slowly doing a mini-Chernobyl on our head whenever we make more than a five-minute call. But what about a pair of smart trainers that can unlace themselves?
Dealing with shoelaces has always been a gymnastic ball-ache for us, to the point that the first time we heard that rumour about Marilyn Manson getting some ribs removed, we assumed that would obviously be the reason why.
But Nike's Adapt Huaraches are here to save us from the eccentric surgical path of rib removal. A simple command to Siri is said to release these new sneakers from your feet in an instant, and we can't foretell any specific doomsday that might come from that.
Technology is famously only a problem when it falls into the wrong hands. Nobody's ever mentioned feet. There's the Wallace and Gromit film that fires off some pretty stark warnings about legs, but they were manipulated by a fictional evil penguin, which we don't have many equivalents of in the real world…
Keep Dominic Cummings away from them, actually. Just in case he programs them to smash up a Polish deli or something.
---