---
May 17, 2018 2:42 PM
The government announced this month a brand new method for submitting divorce applications: it can now all be done online!
The digital route is intended as a less stressful option than the fusty old paper-based system, which apparently saw many applications deemed unsuccessful because of mistakes on the form.
No chance of that on those online forms, is there. Autofill was born for moments like these. It's already removed all the pain from solemn life events such as ordering a pizza, and now it can lubricate the termination of a marriage without you having to so much as remember how to write your name.
Maybe this could even become a fun experience. The forms might include one of those Captcha stages. Confirming you're not a robot would have come in handy before you sapped all the joie de vivre out of your once adoring spouse, but now's your chance to tell the internet.
Once you're done and that's all sent off, there's so much more on the Gov.uk website to get your teeth into. This is the start of a new chapter for you. Look at all those links! You could change your name right now to anything you want. You can volunteer as a coastguard if you like, or report a dog fouling problem or become a qualified lorry driver. So chin up. The world is yours. This is some website.
May 10, 2018 3:03 PM
Electronic music producer Arca has partnered with a leather company to create some BDSM headphones.
It's a big moment for experimental music, after a week that saw one of its own go so far as spending time with Elon Musk in a Tesla choker just to get the sonic genre some inches in Downtime.
Arca might have been able to upstage fellow musician Grimes in the bid to gain the ultimate token of tech-world notoriety, but anyone who ever misplaces their favoured headphones and has to make do with the pair of Beats earbuds they have lying around knows Dr Dre still reigns as this field's master masochist.
At a far more competitive price, and offering the thrill of mini sink plungers being lodged into your earholes to suck parts of your brain out through the sides of your head at any given moment, Dr Dre's silicon ear tips are every sexual deviant's dream.
But we know our audience and can hear the safeword being screamed out. We know when we've taken our tech-based observational comedy into realms too obscure. This one really depends on a knowledge of frankly esoteric musical references and once being gifted some Beats earphones during tense iPhone contract negotiations.
That's all we have for you this week, though, and until someone gives Michael McIntyre an Amazon Echo, we're all you've got.
---
May 3, 2018 1:46 PM
Guangzhou-based drone company EHang has broken the world drone display record for the most drones used at an airborne show, but the decidedly indifferent Chinese media preferred to point out the cock-ups.
The fact half of the 1,374 drones were doing their own thing during the display does take the shine off any bragging rights EHang might have been looking to gain over Intel and its previous record-holding 2018 Pyeongchang Winter Olympic Games show.
Guinness World Records must now be wishing it added the caveat of "successful" to this particular record, because the sole requirement of beating EHang's latest effort is presumably just to obtain 1,375 drones and get them up in the air.
There's a closing Maplin store up the road from the Downtime office that could do with a last hurrah. What better way to go than rounding up all its propeller-clad dead stock and breaking a record?
It could get its low-end strobes and smoke machines in on the act, too, and set them all off with gunpowder as the drones crash down for a big finale. The liquidation-sale vultures can stick their money.
The South China Morning Post would obviously rip the show to shreds, circling every false hovered move like a Heat magazine cellulite and armpit-stain special, but who's going to care? Not Maplin, that's for sure.
---
April 26, 2018 1:16 PM
Kanye West's recent Twitter meltdown, in which he professed his love for Donald Trump, has seen many fans turn on him, but our interest lies more with his denunciation of Microsoft Excel.
The erratic series of tweets was littered with enthusiastic musings such as him and the president sharing something he calls "dragon energy", which is bound to result in people wondering if everything is all right with our sample-abusing saviour.
In with all the grandstanding about these big ideas he thinks he's so special for having, summoning Tim Cook to meet him and discuss them like some nightmarish modern-day reincarnation of Elvis Presley asking the US government if he can be a special FBI agent, is a call for everyone to burn their Excel spreadsheets. And we must draw a line there, because that's just totally unreasonable.
Yet it's also completely understandable. To pretend you've never had a weird outburst dealing with a macro error on a grid you've long lost control over is more childish than expecting the world to be in awe of trainers that look like Joseph Merrick's head.
Nonetheless, Yeezy needs to understand that doesn't mean we can just do away with Excel. He says he can't be managed, like that's a good thing, but Tim's going to need to see some figures for all these highfalutin plans, and even he doesn't use Numbers.
---
April 13, 2018 11:46 AM
Uncategorized
Security researchers have identified several commonly used phishing attack vectors to lure unsuspecting users into a false sense of security, where they inadvertently give away personal information to complete strangers.
"Vishing" is the use of voicemail to solicit a return call in which a user is convinced to share personal information.
"Smishing" is when SMS text messages intended to lure recipients into clicking on a link that can lead to a webpage designed to steal credentials.
Pishing is when you get fed plenty of booze and then start mouthing-off, reveal a few secrets, passwords and PINs, tell your best mate and everyone around how much you love them and get up close and personal with the pub floor before being bundled into a cab.
Thanks to the ubiquity of mobile communications, if an IT admin find himself or herself in such a predicament, the logical course of action is to attempt to log into the corporate network over a secure connection and change the admin password real quick.
In our experience, this is easier said than done: cabs don't seem to stay still for long enough for you to focus your fingers on the QWERTY touchscreen keyboard. Never mind, eh? Now is a perfect opportunity to tell the IT helpdesk how much you love them.
---
April 11, 2018 10:08 AM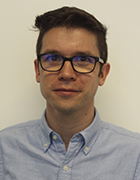 Profile: Alex Scroxton
Artificial intelligence
It's the week of the 2018 London Book Fair at Olympia, and the worrying news has reached Downtime that our jobs are indeed under threat from the rise of the robots, with the publication of the first new Brothers Grimm fairytale in 200 years, written entirely by an artificial intelligence algorithm.
Michael Acton Smith, co-founder of Calm, a meditation and sleep app, is the man to blame. Acton Smith describes his cynical attempt to drive journalists and writers out of business as a form of "literary cloning."
"We're doing for the Brothers Grimm what Jurassic Park did for dinosaurs," he said. "We're bringing them back from the dead, with modern science."
Wait…. Has this man seen Jurassic Park?
Working with augmented content startup Botnik, Acton Smith and his anti-human conspirators ran the entire Grimm oeuvre, including such age-old classics as Cinderella, Little Red Riding Hood, Snow White and Hansel and Gretel, through Botnik's  Voicebox predictive algorithm, which develops an internal model of the most common words and sequences it finds to build a predictive keyboard that suggests how the story might go.
The resulting phrases and sentences suggested by the programme were then arranged into something legible by Botnik's human slaves, including company founder Jamie Brew.
"We then filled in the gaps, either using further algorithmic suggestions from the keyboard or simply by writing details that struck us, the writers, as natural completions of the scene," said Brew.
"This back and forth between machine and human input continued throughout the writing process, as the Botnik writers combined the output of the predictive algorithm, their own intuitions and the feedback of their editors at Calm to shape the final story," he said. "The end result belongs not to any single machine or person or pair of brothers but to the whole interconnected system of inspiration and interpretation."
The end result, The Princess and the Fox, is the tale of a king, a magic horse, a sad princess, a lowly miller's son and a talking fox who helps the boy save the princess from having to marry a prince she does not love.
It begins…
Once upon a time there was a golden horse with a golden saddle and a beautiful purple flower in its hair. The horse would carry the flower to the village where the princess danced for joy at the thought of looking so beautiful and good.
"It's magnificent," she said to her father, the King of Bread and Cheese. "Will you give it something to eat and drink if I marry the prince?"
You see, the king had long since urged his daughter to marry the only eligible prince in the land. The problem was she did not love him and so had continued to refuse his proposal.
The king replied: "Come with me into the cellar of the castle, where I have got a piece of cake and juice for the strange thing that is your horse."
If you want to read more, The Princess and the Fox is available to download from Calm as one of its Sleep Stories.
But perhaps most worryingly, this latest development shows just how quickly the robots are gaining on us. Botnik's previous attempt at literature was released in December 2017. The robot-penned Harry Potter novel, Harry Potter and the Portrait of What Looked Like a Large Pile of Ash was written by similar means and contained immortal lines such as 'He saw Harry and immediately began to eat Hermione's family. Ron's Ron shirt was just as bad as Ron himself' and 'They looked at the door, screaming about how closed it was and asking it to be replaced with a small orb. The password was "BEEF WOMEN," Hermione cried.'
At this rate, I reckon we've got about a week left. Oh well, we've had a good run, but it looks like the game is up. See you down the Job Centre, Bryan.
---
April 6, 2018 10:11 AM
HTC has been forced to apologise and remove an advert starring Olympic diver Tom Daley, which wrongly suggests its HTC U11 device can be submerged any deeper than one metre.
Smartphones are obviously running out of new and exciting USPs, and the novelty of the phone's squeezable sides clearly didn't cut it for the marketing team. What's happened here is they've decided to exaggerate its IP67 waterproof rating a bit.
In hiring British diving's favourite son to implicate himself in this charade, capturing a plethora of selfies while somersaulting from great heights, HTC slightly contravenes its own usage guidelines.
We don't think Daley's at fault here, although Richard Littlejohn of the Daily Mail has no doubt already written up a "Please don't pretend wet phones is the new normal" thinkpiece in another sad attempt to denigrate the silver medalist's excellent life. Daley doesn't need to be told twice to get his kit off, jump off diving boards or take selfies. Those are his three main things, and it's his prerogative to accept money from anyone asking him to do them.
Can we really blame HTC either? Does it matter they've exaggerated how waterproof a phone is? Will the advertising watchdog not rest in its quest for accuracy until they see a once-deified Olympian recovering a handset from a blocked pub urinal?
---
March 21, 2018 8:17 PM
Channel 4's hidden-camera exposé on data firm Cambridge Analytica has made familiar faces of the puppeteers of democracy who wished to remain invisible, but we're glad to meet them.
Not since the third season of Fargo have we seen an ultra-British supervillain as captivating as Mark Turnbull, the managing director of the company's political division who boasts about tapping into human hopes and fears from behind two huge jars of sweets.
If you ignore the fact the great berk's being filmed while revelling in his own stealth, it's hard to escape the intoxicating air of a mastermind who'll never be caught. His velveteen turn of phrase, likening Facebook user data mining to dropping a bucket down a well, almost justifies his gleeful game of manipulating electorates.
He turns up for the second act in fancy dress as Jack Nicholson in Chinatown before turning the concept of dirty online propaganda into yet more poetry: "We just put information into the bloodstream of the internet and watch it grow." Who is this guy?
Unfortunately for him, he's merely the lackey to cold-eyed CEO Alexander Nix, who wades in on the third act to give the game away on all the honey traps, spies and fake news they get involved in. And just like that, he's a national joke. All those clever ideas, and he winds up no better than Sam Allardyce and his pint of wine.
---
March 15, 2018 4:24 PM
In a country that, according to Michael Gove, has "had enough of experts", you might have expected the death of Stephen Hawking to trigger a bunting rush not seen on these shores since the street parties of the Queen's Diamond Jubilee.
The mood has instead been one of regret over the loss of a uniquely brilliant mind, with glowing tributes swelling out from even the unlikeliest of sources to celebrate the physicist's trailblazing work, astonishing constitution and puckish sense of humour.
We should see it as our cue to start listening to experts. When Hawking mentioned the ramifications leaving the EU could have on scientific research funding, the majority of us rolled our eyes.
So many listened to Gove and other Vote Leave goons over a real-life professor, and it's seen the UK's world standing in areas such as robotics and climate change significantly undermined. Looking back at it all, Hawking's only crime was not being a big, red bus.
Most of us just aren't as smart as he was, so we're going to snub his thoughts on AI, too. There's no doubt now, with even trusty Elon Musk tiring of caution like a peer-pressured teen dropping his homework to go out and smoke with the cool kids, that the first robot tears of laughter will be cried by the one reading back Hawking's doomsday prophecies in the synthesised voice he once called his own.
---
March 8, 2018 10:26 AM
Cloud-based customer relationship management software supplier Donorfy has taken the initiative in putting data protection officers nationwide out of their misery and compiling what can only be described as the definitive soundtrack to General Data Protection Regulation (GDPR).
The 78-track Spotify playlist – boasting suitably themed hits new and old, ranging from Dua Lipa's New rules to the Stevie Wonder classic Signed, sealed, delivered (I'm yours) – is sure to see all those database managers out there cranking up the volume and embracing the looming deadline with relish.
If it hasn't cheered bosses up, it's at least removed everyone else's dour image of them hunched over desks full of paperwork in bleak silence, agonising about data protection policies between intermittent glances at photos of the families they once got to eat dinner with. Now we can only visualise them grooving about like Drake after hours.
With that in mind, this playlist could spell trouble for companies everywhere. We've all been there when a deadline's looming. One moment you're tapping your feet to some Carly Rae Jepsen, the next it's 25 May, you have 143 missed calls and your stomach's being pumped by a judgemental doctor in Bangkok Hospital.
---