---
September 26, 2013 11:53 PM
Hi folks! HTC One 4.3 is coming out soon! What new features are in store for HTC One users?
The new features I've heard of are:
better contrast for the camera in low light environments
soundtracks for video highlights
new battery animation for charging
the usual bug fixes
etc.
Here's hoping it hits Canada soon!
-RP
September 26, 2013 11:40 PM
Hi folks! So the inevitable is finally happening. BlackBerry is going private. Fairfax is getting involved and now we shall see what the new BlackBerry company will look like.
However, if they don't change fundamental things in the way they do business, things are not going to get better. It's amazing how many people have rushed away from BlackBerry. IT admins should look and see at what their backup plan is if things go the "worst" for BlackBerry.
In a best case scenario, BlackBerry server based services will survive, but in a doomsday scenario, certain BlackBerry services could stop functioning. I am really hoping the latter is not the case as that would be catastrophic for some companies not prepared to change.
But even if you think BlackBerry will survive in some incarnation, it's a good idea to plan for the worst.
-RP
---
September 25, 2013 12:11 AM
Hi folks! So here's some great news! Brocade has bought back $1 billion dollars in stock!
This is great news for the IP network and SAN world as it signifies Brocade's confidence in it's business. For those of you that don't know, Brocade is front and center in the storage, networking and data center markets.
Choice is always good in these markets, and it's good to see a great company like Brocade making solid moves like this.
You can read more here.
-RP
---
September 20, 2013 12:07 AM
Hi folks! So here's an interesting one. I keep reading more and more about getting Internet access in their cars.
Obviously this is easily doable with anyone who owns a cell phone with a data plan, but now I'm hearing about complete car integration, much like nav units are done. Hopefully cooler heads will prevail and this will be locked out while driving to the driver and only accessible to passengers.
Because with the problems we have with inattentive driving and cell phones, this could easily turn into a larger disaster!
-RP
---
September 15, 2013 11:45 PM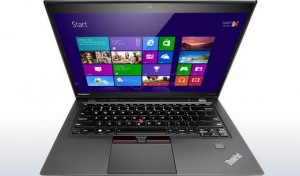 Hi folks! So the good folks at Lenovo have refreshed their Lenovo Carbon laptop with a new face. The new Lenovo has touch capability.
The new Lenovo ThinkPad X1 Carbon Touch is a thing of beauty and integrates touch capabilities for you Windows 8 users that want the full experience. Lenovo has always made great laptops and the new Touch version takes this ultrabook to the next level!
You can read more here.
-RP
---
September 9, 2013 7:19 PM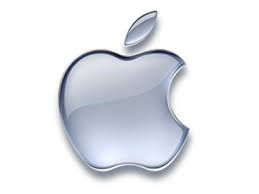 Hi folks! So unless you've been living under a rock, you know that the big Apple WWDC 2013 event is tomorrow. Apple will be making announcements on various items in their wheelhouse.
It is rumored that Apple will be announcing a cheaper variant of the iPhone as well as possibly the iPhone 6. But of even more importance, they will be announcing iOS 7. Anytime a mobile provider announces a new OS that is going to be big news. It will be interesting to see what new and exciting features Apple will be bringing to the marketplace.
It is also rumored that Apple may make iPad announcements but the buzz on the street is that Apple may hold off for separate launch events for those items.
You can watch streaming video from the event tomorrow here.
-RP
---
September 9, 2013 3:12 AM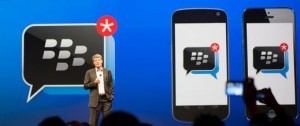 Hi folks! So over the past years people have been talking about how great it would be for BBM to come to other mobile platforms. Well apparently we have to wait no longer.
BlackBerry has submitted their BBM app for iOS for review and it shouldn't be much longer before the app is released for use for iPhone users. On the down side, there is no sign of an Android version of the app yet.
Like I've said before – I think this move is too little too late. BlackBerry should have done this ages ago. Having said that, I hope this helps them out because I would like to see BlackBerry succeed again and I hope they prove me wrong.
-RP
---
September 4, 2013 9:07 PM

Hi folks! So the big news here in Manitoba is that our company EPIC Information Solutions was acquired by MTS!
MTS is one of the largest service providers in the province of Manitoba, and EPIC is the largest locally owned IT Infrastructure consulting company in Manitoba. With the acquisition, we are all very excited here at EPIC! You can read more about the news release here.
There are also articles in the Winnipeg Free Press and the Winnipeg Sun.
-RP
---
September 2, 2013 7:49 PM

Hi folks! So you've been trying to search more than once in Google but nothing happens? For example, you try and enter a search term on the Google web page the first time and then hit enter to search and it works, but if you type in a new search term and hit enter, no search executes. The only solution seems to be closing the web browser and reopening it and searching again.
Well I have noticed this issue happening with people who have Kaspersky Internet Security 2013 installed. If you have parental control turned on, the safe search function causes this issue. All you have to do is disable safe search by unchecking the box and you're good to go!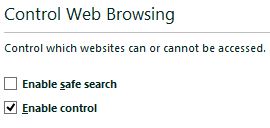 -RP
---
September 1, 2013 11:49 PM
Hi folks! The good folks at Cisco are keeping it coming in the certification arena! As you may know, Cisco has consistently set the bar for education in the network arena with the CCIE brand.
One of the latest changes is the CCIE Voice. Those of you that would have opted for that path are now set on a new one with the CCIE Collaboration! This change was long in coming with the changes in the unified communications and collaboration landscape.
You can read more here.
-RP
---