---
October 29, 2013 5:59 AM
Hi folks! BBM has been released for iPhone and Android and it has really taken off.
Reports mention 20 million new users in the first week based on amount of downloads. BlackBerry said they will monitor how many people will continue to use BBM as the months go by.
It should be interesting to see if this catches on. I've tried the app out and it's fairly easy to use. However, I'm so used to not using it anymore, it will be a bit before I go to it as my default messaging app.
You can read more here.
-RP
October 18, 2013 7:11 AM
Hi folks! So if you read my blog, you've heard of Nimble Storage.
Nimble Storage is one of the newer storage vendors on the market that has been taking the world by storm with it's flash based approach. Nimble Storage has filed for an IPO of up to $150 million.
Here's hoping they do well, I love Nimble products! You can read more here.
-RP
---
October 17, 2013 3:15 PM
Hi folks! So VMware just recently acquired the company Desktone! What's that?
It's a Desktop as a Service provider that fits well within the VMware portfolio. VMware is hoping to capitalize on everything cloud with this latest acquisition and keep the momentum rolling.
This is a great opportunity for VMware service providers everywhere to provide yet another solution for their customers in the cloud.
You can read more here.
-RP
---
October 14, 2013 3:18 PM
Hi folks! It's always nice when things are released for free. Well I especially like it when I can get my hands on free IT learning material!
Apparently you can get a free eBook for Windows 8.1! The book is called "Introducing Windows 8.1 for IT Professionals.".
It comes in the following formats: PDF, Mobi (for Kindle), and ePub. Please go to Microsoft's site here for a copy.
-RP
---
October 7, 2013 7:06 AM
Hi folks! So are you using a mapped drive to access all of your files at work? Do you find it hard to search and find the right documents? Impossible to do revision control?
Well SharePoint 2013 is the answer to all of that. SharePoint 2013 is a great collaborative tool for offices whether they are big or small. SharePoint comes in many versions that allow different features.
Some of the nice new things from SharePoint 2013 are the "social" and "branding" aspects of it. If you're still doing mapped network drives, it might be time to start thinking about other ways to access your data.
-RP
---
October 5, 2013 6:55 AM
Hi folks! So you're interested in a centralized wireless solution, but you don't want to invest in on premise gear?
Luckily there are options with the cloud! There are many cloud providers out there that can offer you acccess points for your business but with no need to purchase anything. Instead, you can just pay a monthly fee to have it installed and setup for you.
This takes the cost to an operational one instead of a capital cost. Basically an IaaS model, Cloud WiFi allows you to have all the benefits, without any of the maintenance headaches.
The controller is in the cloud, but your access points are mounted locally and all data stays local and does not go to the remote site. Only control plane traffic traverses between your business and your cloud provider.
-RP
---
October 3, 2013 6:49 AM
Hi folks! So I ran the latest update last month from Rogers for my HTC One as I spoke about in my previous blog.
I've been using my phone for some time now and things are going well. The phone is working great as usual and my battery life is still good.
If you haven't had a chance to do it, go plug your phone in now and upgrade your HTC One!
-RP
---
October 1, 2013 6:42 AM
Hi folks! So the Globe and Mail has written a story on BlackBerry's downfall. There is some real interesting tidbits in there on how decisions were made leading up to the various public events we've all been following.
It's an interesting read, and it may help shed light on the process for some users. Of course remember that hindsight is 20/20 and what might seem obvious isn't necessarily always so.
You can read the article here.
-RP
---
September 30, 2013 9:32 PM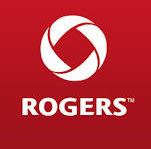 Hi folks! So great news! The HTC One 4.3 Android update is rolling on Rogers!
I just checked my phone and it's available. Standard update procedures apply – plug your phone in, connect to wifi, and then run the update! I never recommend updating your smartphone over the cellular network.
More info to come after I am finished testing the new update!
-RP
---
September 29, 2013 11:56 PM
Hi folks! So in the virtualization backup world you may have heard me mention VDP before. vSphere data protection is VMware's answer to virtual machine backups and file level restores.
The confusion happens to be around VDP versions and I wanted to clear that up. There is regular VDP which sits at version 5.5 currently, and then there is VDP Advanced which sits at version 5.1.
The advanced version comes with many extra features such as:
SQL and Exchange agents
capacities greater than 2TB
application quiescing
client-side de-duplication
log truncation
full or incremental backups
use of multiple backup streams
-RP
---