---
October 29, 2012 5:27 PM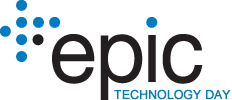 Hi folks! Don't forget to signup...
October 28, 2012 5:57 PM
Hi folks! So RIM is teasing us with the latest features of BlackBerry 10. Despite some of the news that has surfaced, I don't think it's enough to stem the bleeding. I think everything they have done is too little too late. Don't mistake this for me wanting this to happen, because I'd honestly...
---
October 26, 2012 5:31 PM
Hi folks! So Windows 8 is here! This latest launch of Microsoft's new desktop operating system has attracted much controversy and debate as it's a huge shift from the way people are used to doing things. Now don't get me wrong, I don't like everything about Windows 8, but I think it's good that...
---
October 17, 2012 5:51 PM
Hi folks! For those of you that love SonicWALL as much as I do, this information is for you. The SonicWALL NSA 240 is now in active retirement mode which is part of the end of life cycle for SonicWALL products. Instead you will want to look at other devices from them if you are considering...
---
October 15, 2012 5:48 PM
Hi folks! If you're recently looking into network upgrades, I highly suggest you look at the HP A-Series product line. This is not the old ProCurve networking gear most people are used to but the new gear from HP's recent acquisitions in the past years. The A-Series lineup of products is fully...
---
October 13, 2012 5:44 PM
Hi folks! So with the amount of virtualization out there today, it's basically a commodity at this point. But even if you're virtualized, have you spent the time to do the proper planning for disaster recovery? If you haven't, you have no excuse at this point. With the advent of virtualization,...
---
October 11, 2012 5:40 PM
Hi folks! So since my last blog, I've had many people ask me about Windows Server 2012. It seems people are getting quite excited about the new operating system. As well they should be! Windows Server 2012, for those of you that don't know, contains a huge amount of new features such as a new...
---
October 9, 2012 5:21 PM
Hi folks! For all you gadget users out there, i'm sure you've dropped a tablet, or smart phone and completely destroyed it. Most warranties don't cover accidental damage. Well now you have an option with SquareTrade. Depending on the device, you can get accidental coverage and then just pay a...
---
October 7, 2012 5:05 PM
Hi folks! So what's the hottest gear out on the market right now? Well I'd say the Microsoft Surface ranks high on that list! Tons of people are waiting to get their hands on them and there is a lot of buzz in the blogosphere for sure! The new tablet from Microsoft is poised to be the same thing...
---
October 5, 2012 5:00 PM
Hi folks! So you bought that brand new HP Folio and you still need a docking station for it. Well as you know, there is no docking station port on the Folio. What do you do? Well there are many 3rd party options out there, but I've tested one from Targus and it works great. It's the Targus USB...
---