---
December 11, 2014 6:31 PM
CIO
,
Compliance
,
Cyberattacks
,
Cybercrime
,
cybersecurity
,
Data security breaches
,
grc
,
Hack
,
Information security
,
Startups
Sony is the latest big-name company to have its computer network hacked. Corporate information and entire films were leaked online in what some suspect is retaliation by the North Korean government. In other governance, risk and compliance (GRC) news, a growing number of U.S. law schools are...
September 19, 2014 3:58 PM
CIO
,
Compliance
,
Data breach
,
Data protection
,
Governance
,
regulatory compliance
,
SEC
Five former Home Depot employees claim the company lacked adequate customer data protection tools and that executives discouraged security system improvements that could have helped prevent the widespread hack of its payment systems earlier this month. Also in compliance and governance news this...
---
August 21, 2014 7:58 PM
Chief Compliance Officer
,
CIO
,
Compliance
,
Data brokering
,
Data privacy
,
Employee training
,
FCC
,
FTC
,
personal data
,
Safe Harbor
U.S. companies, particularly those in the financial services industry, continue to wrestle with compliance regulations: Recent headlines show that the current regulatory environment remains a top issue for CEOs and that many companies have difficulty measuring the effectiveness of compliance...
---
July 9, 2014 1:20 PM
CIO
,
Compliance
,
Data privacy
,
grc
,
Microsoft
,
Security risk
Data privacy continues to make waves, both in the U.S. and abroad, as recent tech headlines highlighted the Obama administration's promise to extend data protection rights to European citizens and a Supreme Court cell phone privacy ruling. Also attracting attention in recent weeks: how increasing...
---
June 25, 2014 7:58 PM
Big Data
,
CIO
,
Compliance
,
Data
,
Data brokering
,
Data privacy
,
email privacy
Big data was (unsurprisingly) in the spotlight in recent headlines, with a particular focus on consumer data privacy. 'Privacy paradox,' compliance costs challenge data-driven companies The proliferation of smartphones and the convenience of such Internet services as online...
---
May 22, 2014 5:14 PM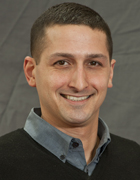 Profile: Ben Cole
CIO
,
Compliance
,
Corporate culture
,
grc
,
SEC
Four years ago, the Securities and Exchange Commission announced an initiative that offered incentives for assisting with SEC investigations and enforcement. The goal was to help investigators gain first-hand evidence to...
---