---
February 5, 2016 12:20 PM
Compliance
,
Data governance
,
Data privacy
,
Data protection
,
EMV
,
PCI compliance
,
Safe Harbor
,
SEC
The U.S. Securities and Exchange commission announced last week that global banks Barclays and Credit Suisse would pay a record total of more than $154 million to settle allegations over "dark pool" trading. In other recent GRC news, retailers continue to face EMV chip hurdles months after new...
---
December 9, 2015 5:15 PM
Compliance
,
Dodd-Frank
,
grc
,
HIPAA
,
SEC
The governor of New York has introduced new state banking rules designed to curb money laundering and block terrorism funding. Also in recent GRC news: Most healthcare organizations lack HIPAA-compliant messaging apps; the Fed adopts stricter bailout measures; and a former SEC commissioner says the...
---
November 12, 2015 8:51 AM
Audit and compliance
,
CFO
,
Compliance
,
Dodd-Frank
,
Finance
,
Financial firms
,
Financial industry
,
grc
,
GRC strategy
,
regulatory compliance
,
Risk management
In recent regulatory compliance news, the Federal Reserve Chairwoman testified before a House panel that very large U.S. banks still experience "substantial" GRC management failures; recent research casts doubt...
---
October 29, 2015 12:27 PM
Compliance
,
Finance
,
Financial regulations
,
grc
,
regulatory compliance
,
SEC
,
SOX
This week, Goldman Sachs agreed to pay a $50 million fine to settle a case in which a former employee leaked confidential information from the New York Fed. Also in the news: Bristol-Myers Squibb and other pharma companies face foreign bribery probes; a study found that earnings misstatements are...
---
---
---
September 2, 2015 5:52 PM
Apple
,
Apple iOS
,
Compliance
,
cybersecurity
,
Cybersecurity legislation
,
Data security breaches
,
FTC
,
grc
,
Information security
,
malware
,
Mobile security
,
Palo Alto Networks
,
SEC
Lawyers say Apple CEO Tim Cook may have flouted the Securities and Exchange Commission's fair-disclosure regulation when he sent a CNBC correspondent an email containing company performance information. In other GRC news from the past few weeks: Charles Schwab is fined $2 million for capital...
---
August 27, 2015 6:49 PM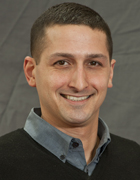 Profile: Ben Cole
Compliance
,
grc
,
Information governance
(This blog post was written by Diane K. Carlisle, executive director of content at ARMA International.) So, your attempt to manage the governance, risk, and compliance (GRC) program with a series of complex spreadsheets leaves you in a state of massive depression. You've...
---
---