Jul 8 2009 3:39PM GMT

Profile: GuyPardon
This year, I approached the annual Enterprise 2.0 Conference in Boston with a specific question: Can an organization in a regulated industry adopt enterprise social software and remain compliant?
I received a range of answers, depending upon whether I talked to vendors, end users, analysts or CIOs. Later today, I'll be publishing a feature that examines precisely this issue.
After reading C.G. Lynch's Q&A on what's next for enterprise 2.0 with Professor Andrew McAfee, who coined the term, I saw I'd need to ask him the same question.
When asked about whether CIOs should worry about "implementing Web 2.0 tools in the enterprise because of security and compliance," Professor McAfee said he didn't have any horror stories to relate – and that he asks for them, whenever he talks to big business. His "quick and dirty explanation" for that is:
"People know how to do their jobs. By this point, none of these tools are a week old, so the rules for using them aren't unclear. We know the stuff that will get us fired if we talk about it. If you work in an investment bank, for example, you have it drummed into you, before any enterprise 2.0 tools even showed up, what you can and can't talk about, and to whom."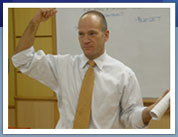 I asked McAfee a similar question: "Where do you see the intersection between enterprise 2.0 and regulatory compliance?" His answer:
I do not think these tools substantially alter the compliance risk profile of organizations. Employees today are acutely aware of compliance issues, and I don't see that they'll be tempted to disobey policy or break the law simply because 2.0 tools become available.

There may be some slight risk of inadvertent noncompliance, but the fact that contributions to 2.0 environments are so visible means that any such breaches are likely to be detected quickly.

When it comes to enterprise 2.0, I agree heartily with Thomas Jefferson, who wrote, "I know of no safe repository of the ultimate power of society but people. And if we think them not enlightened enough, the remedy is not to take the power from them, but to inform them by education."
After reporting on the story for a week, it's clear to me that CIOs, privacy and security professionals need better tools to monitor, log and filter communication with external social networking platforms. Data loss prevention (DLP) will be a line item in enterprise security budgets, driven by the need to reduce new risks posed by social messaging.
Even if political gaffes on social networking sites don't cease — like Battle Creek Mayor Mark Behnke accidentally tweeting Social Security numbers or continued Congressional missteps on Twitter — compliance concerns about the use of enterprise 2.0 platforms are likely to increase with continued data leaks, from whatever vector they take.
Insider threats are a significant concern, given increased economic pressures stemming from the recession. As Forrester senior analyst Andrew Jacquith observed earlier this year, "as auditors have gained more experience assessing compliance with Sarbanes-Oxley and other statutes, they have become increasingly aware of the perils of excessive entitlements. Greater awareness has led to tougher audits. Now enterprises must be prepared to explain who got access to what application features, and why."
What Professor McAfee's answer reveals to me, primarily, is that the people aspect of compliance is a crucial consideration. The technology matters but, in the end, your security and ability to meet regulatory requirements rests on the mind-set and education of those entrusted with the sensitive data of an enterprise or its customers. Thanks to the good professor for his answer.