Feb 24 2010 10:10PM GMT

Profile: GuyPardon
The Automated Audit, Assertion, Assessment, and Assurance API (A6) working group is newly organized under the brand of CloudAudit. The stated goal of CloudAudit is to "provide a common interface that allows cloud providers to automate the Audit, Assertion, Assessment, and Assurance (A6) of their environments and allow authorized consumers of their services to do likewise via an open, extensible and secure API."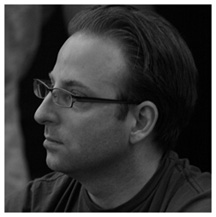 In this podcast, SearchCompliance.com associate editor Alexander B. Howard interviews Christofer Hoff, director of cloud and virtualization solutions at Cisco Systems, and one of Cloud Audit's organizers. Prior to his work at Cisco, he was Unisys Corp.'s systems and technology division's chief security architect. Hoff continues to participate in the Cloud Security Alliance. You can find Hoff's blog at Rationalsurvivability.com/blog and follow him on Twitter as @Beaker.

Standard Podcast
Play Now
|
Play in Popup
|
Download
Hoff says that forming A6 came out of the need for enterprise security professionals to have better tools for confirming security and cloud computing compliance at providers of these services.
When you listen to this podcast, you'll learn:
• What Cloud Audit is.
• What problems A6 could solve for CISOs and CIOs faced with ensuring cloud computing compliance challenges.
• How Cloud Audit would map to compliance, regulatory, service-level, configuration, security and assurance frameworks, or third-party trust brokers.
For more information, visit CloudAudit.org, the relevant Google Group or the Cloud Audit code base at Google Code. Hoff has also collected recent press coverage and other information about A6 at his blog.