---
December 22, 2016 2:30 PM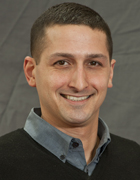 Profile: Ben Cole
For information technology professionals, obtaining certifications have become an important way to demonstrate their knowledge, experience and qualifications. Although certification programs are often fostered or supervised by...
December 19, 2016 2:20 PM
After the U.S. was allegedly plagued by Russian cyberattacks during the election, members of both the Democratic and Republican parties are now calling for investigations....
---
December 1, 2016 11:17 AM
Compliance
,
cybersecurity
,
Data privacy
,
Drones
,
Hack
,
Hackers
,
privacy
,
Ransomware
,
regulatory compliance
The future of regulatory compliance is under scrutiny as President-elect Donald Trump's administration continues the transition process. Also in recent GRC news: Hackers demanded ransom after disabling San Francisco's transportation system, 'dronejacking' could become the next security issue and...
---