---
September 28, 2009 9:23 PM
The laws and regulations that CIOs and CISOs must understand and reflect in their operations are by nature applicable to many different areas of information technology. As a recent study on the privacy profession showed,


RSS Feed

Email a friend
September 21, 2009 2:29 PM
In a speech delivered to a packed briefing room at The Brookings Institution in Washington, D.C., Federal Communications Commission Chairman Julius Genachowski proposed two new principles for Net neutrality: nondiscrimination and transparency. "The...
---
September 17, 2009 9:02 PM
By this point in 2009, most online users know about online social networking platforms like Facebook. Business users have seen many attempts to bring social networking and other Web 2.0 features within the enterprise, all of which are generally classified under the enterprise 2.0 label for social...
---
September 11, 2009 8:46 PM

Profile: Linda Tucci
Information security pros weary of explaining the basics of protecting their companies' information, systems and networks to employees who really don't want to be bothered might want to take a look at "Small...
---
September 11, 2009 1:54 PM
This week, U.S. CIO Vivek Kundra announced a pilot program that will allow people to log in to government websites using
---
September 9, 2009 5:50 PM
Aneesh Chopra is in a unique position. As the first chief technology officer (CTO) for the United States, he's defining the role as he goes. During an interview with tech publisher
---
September 3, 2009 8:16 PM

In this episode of the IT Compliance Advisor, Associate Editor Alexander B. Howard interviews Patricia Titus about the Obama Administration's cybersecurity plan,...
---
September 1, 2009 4:57 PM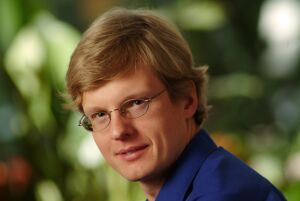 When it comes to meeting the requirements of the Payment Card Industry Data Security Standard (
---