---
June 26, 2009 2:14 PM

Profile: Linda Tucci
Momentum seems to be growing for a federal electronic data privacy law that would pre-empt the 44 state data breach notification laws already...
June 25, 2009 6:51 PM
Last week's 140 Characters Conference presented dozens of examples of how people are using Twitter creatively, effectively and disruptively. What didn't get as much attention...
---
---
June 23, 2009 11:13 AM
---
June 22, 2009 6:54 PM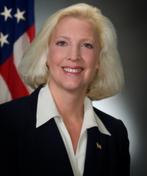 ---
June 17, 2009 7:16 PM
The MIT Sloan CIO Symposium on May 20 in Cambridge, Mass., featured several panels on the top issues affecting CIOs. But one panel on governance, risk and compliance afterwards produced the most interesting discussion of the day, for me at least, when I...
---
---
June 10, 2009 7:59 PM
It seems that there is much discontent among our leaders in Washington over the state of regulatory compliance, in particular Sarbanes-Oxley compliance, and of risk management in general. SearchCompliance.com Associate Editor Alexander Howard spent a few days in Washington last week and heard from...
---