---
May 29, 2009 4:21 PM
Earlier today, the White House released a long-awaited cybersecurity report, including a video (below) featuring commentary and perspective from officials and experts:


RSS Feed

Email a friend
---
May 21, 2009 4:11 PM
Get used to it. Regardless of what you may think about Al Gore or climate change, if you are running a business you are going to have to start paying attention to your carbon footprint. Governments and businesses around the world already think quite a bit about it. Tough, enforceable regulations...
---
May 18, 2009 4:51 PM
A bill being discussed in the Massachusetts Senate proposes major changes to MA GL 93H, the Data Breach Notification Act. These changes could in turn result in revisions to
---
May 18, 2009 12:58 PM

Today's episode features an interview with...
---
May 11, 2009 3:35 PM

Profile: SarahCortes
The "Massachusetts Data Privacy Law? We call it 'the toothless wonder,'" laughed one smug senior technology executive from a prominent high-tech firm at a MIT industry gathering April 30 in Cambridge, Mass. But not everyone is laughing. In April 2008,
---
May 6, 2009 4:32 PM
May 1 passed without the raising of the Red Flags: The Federal Trade Commission announced a delay in the enforcement of the Red Flags Rule, which requires companies to come up with programs to detect and...
---
May 6, 2009 11:16 AM
We noticed a new blogger joined ITKE this May Day: Matthew Barach, Esq. CIPP/G.
As his bio notes, Barach, is the founder of
---
May 5, 2009 6:03 PM
Compliance and security consultant and TechTarget contributor Kevin Beaver checked in about the Cybersecurity Act of 2009, aka the kill-switch bill. He agrees with some other experts I've talked...
---
May 5, 2009 12:37 PM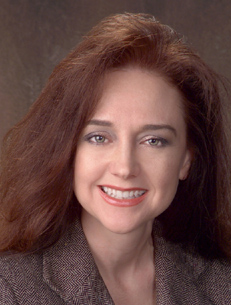 The
---