Dec 23 2008 11:38AM GMT

Profile: Mark Fontecchio
Thanks to the automatic recommendation program at Amazon, those who buy the "Starter Kit for the IBM iSeries and AS/400" are offered the chance to buy another recommended (and presumably related) tome: "Reducing Stress-related Behaviours In Persons With Dementia." See here: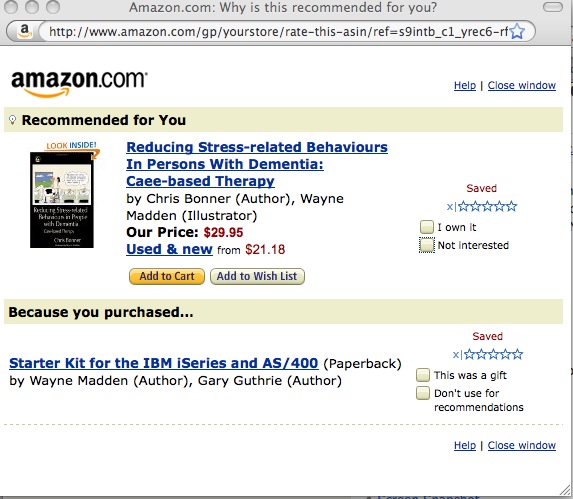 Paul Lamere, a Sun Microsystems engineer, pointed out this iSeries-dementia connection first on his blog, so a hat tip goes to him.
At first it might seem strange that Amazon would do this. But if you look closely, you'll notice that the name of one of the authors of the iSeries book is the same as the illustrator of the dementia book. Sorry, but Amazon is not saying System i folks have dementia. But it's still funny anyway.