---
June 6, 2007 8:15 AM
A portal is a first step toward what everybody in IT -- or at least all the vendors -- are talking about: service oriented architecture, or SOA. IBM is touting the idea of using portals to better and more quickly access what you need in an application in an easier-to-digest format.
IBM...
---
June 5, 2007 1:19 PM
Got this from an AS/400, iSeries and System i systems integrator: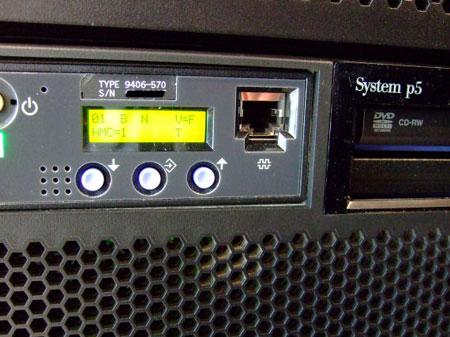 That's right, it's a System i 570 (notice TYPE is 9406-570), but the faceplate clearly and proudly says "System p5." Is this the...
---