---
May 3, 2018 2:08 PM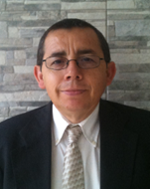 Profile: Francisco Maroto
IIoT
,
Industrial IoT
,
Internet of Things
,
iot
,
Sales
,
selling
After years of evangelization and waiting for the promises of the internet of things to come true, it seems that we are finally close to reaching the trough of disillusionment phase, when we begin to forget all the hype generated so far and focus on reality -- a harsh reality that involves selling...
April 4, 2018 2:56 PM
BI
,
Connected Health
,
Internet of Things
,
iot
,
IoT analytics
,
IoT data
,
Manufacturing
,
Marketing
,
Sales
Hadoop has led the procession of development in the area of big data analytics. Ever since the technology was invented, organizations have realized and started exploiting the immense potential in their data, and moreover, have started collecting data for analysis. In data analytics, massive...
---
November 10, 2017 11:11 AM
ai
,
Artificial intelligence
,
B2B
,
b2c
,
Chatbot
,
Enterprise IoT
,
Internet of Things
,
iot
,
Machine learning
,
Predictive maintenance
,
Sales
Selling today is more social, mobile, virtual and conversational than ever before, and oftentimes requires a team to help support sales reps in their quota and revenue goals. However, many business applications for working with enterprise teams simply haven't kept up. They are hands-on, physical...
---