---
March 25, 2016 9:38 AM

Profile: Brad Russell
Internet of Things
,
iot
A number of factors influence consumer perspectives on privacy and data, and concerns vary for any particular brand or product...
March 24, 2016 8:10 AM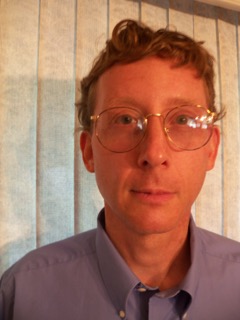 Profile: John Moore
Agriculture
,
Amazon
,
iot
,
Mobile
,
Sensors
The Internet of Things, food quality and food safety take on another dimension at
---
March 22, 2016 5:35 PM

Profile: Robert Richardson
Connected Health
,
Internet of Things
,
iot
The era of the "connected refrigerator" may have arrived, but Mark Roemers, co-founder of Netherlands-based AntTail, has simply given up on consumer refrigerators, smart or otherwise. They don't cool evenly, with a dozen or more degrees Fahrenheit temperature difference between storage in the door...
---
March 22, 2016 2:38 PM
Internet of Things
,
iot
,
It spending
With this post, I am pleased to join TechTarget IoT Agenda as a contributor; I hope to post to the community monthly. My background is in IT operations as a practitioner for 17 years, then moving to an analyst role at Gartner for three years. Currently, I'm helping to drive vision,...
---
March 18, 2016 10:33 AM
Internet of Things
,
iot
,
standards
As a vendor in the Internet of Things, we recently decided to research and evaluate whether to join a standards committee to begin influencing how tomorrow's IoT standards get defined. What an eye-opener....
---
March 17, 2016 9:13 AM
ai
,
Data sharing
,
Internet of Things
,
iot
,
Machine learning
"Prediction is very difficult, especially if it's about the future." - Niels Bohr While it may be difficult to envision the exact details of our world in the next decade, current trends and developments in technology can inform our vision of the future of IoT. Sans a technological...
---
March 16, 2016 9:38 AM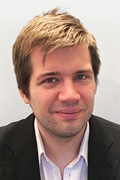 Profile: Aapo Markkanen
Internet of Things
,
iot
,
wireless networks
One of the many shock waves that the Internet of Things has set in motion across different...
---
March 15, 2016 10:09 AM

Profile: Harry Wang
Internet of Things
,
iot
The objective of the connected home experience is to enhance the lifestyle of the consumer, delivering an anytime, anywhere, borderless lifestyle where all devices work together whether the applications are entertainment, home control or energy management. The connected home makes it easier and...
---
March 10, 2016 6:42 AM
Internet of Things
,
iot
Larry Prusak noted that "the only thing that gives an organization a competitive edge, the only thing that is sustainable, is what it knows, how it uses what it knows, and how fast it can know something." Information is foundational to business success, but understanding that data -- and acting...
---
March 4, 2016 10:20 AM

Profile: TJ Butler
Downtime
,
Internet of Things
,
iot
The first thing you need to do when designing an IoT system is to get everyone onboard with the fact that it won't work -- at least every once in a while. Even if you've spent the time and expense to...
---