---
January 18, 2017 11:59 AM
Asset management
,
energy
,
Energy Consumption
,
Energy efficiency
,
Internet of Things
,
iot
Internet-enabled devices aren't a passing tech fad, they're drivers for a global technological revolution. These internet-enabled devices that communicate with each other are referred to collectively as the internet of things. Common household examples of the internet of things include...
December 15, 2016 1:17 PM
Bitcoin
,
Blockchain
,
energy
,
Finance
,
power
,
utilities
Venture firms throw billions of dollars at blockchain startups, while both startups and enterprises prepare to capitalize on the potentially massive opportunities for blockchain beyond finance. Developers are applying the approach to solve problems in power, supply chain, health care, media and...
---
July 20, 2016 10:59 AM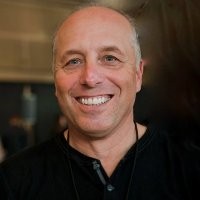 Profile: Roberto Aiello
Data Analytics
,
energy
,
Internet of Things
,
iot
,
Smart meter
,
utilities
,
Water
In 2008, the number of "things" connected to the internet surpassed the number of people on our planet. By 2020, the number of internet-connected things is estimated to reach 50 billion. Energy and water utilities have been connecting millions of networked devices for decades. One could say that...
---
May 12, 2016 9:42 AM

Profile: Tom Kerber
energy
,
smart home
Parks Associates research reports 62% of U.S. broadband households strongly believe that saving energy and lowering utility bills are important, and 30% strongly believe that being "green" is important. However, low consumer...
---