---
August 7, 2018 3:17 PM
ai
,
Artificial intelligence
,
Bot
,
Customer data
,
Customer satisfaction
,
robot
,
User experience
Service businesses of nearly every stripe are embracing artificial intelligence to increase margins, but luxury goods and services have been something of a holdout. Affluent customers, it seems, want the human touch, and have demanded concierge-like service that can't be duplicated by...
February 8, 2018 1:50 PM
Big Data
,
Bitcoin
,
Blockchain
,
Bot
,
Botnet
,
Bots
,
Cryptocurrency
,
Internet of Things
,
iot
,
iot security
In case you haven't heard about the term "cryptocurrency" yet, I would like to tell you about this "internet of money," or IoM. Cryptocurrency is an encrypted decentralized digital currency exchanged through blockchain with a process called mining.
---
May 2, 2017 11:24 AM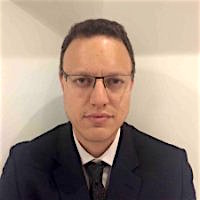 Profile: Douglas Santos
Bot
,
Botnet
,
Brute force attack
,
DDOS
,
Denial of Service
,
iot security
,
security in IOT
The Bricker bot made the news a couple of weeks ago for knocking unsecured IoT devices offline rather than hijacking them into other botnets and using them for a DDoS attack like the massive event we saw last year against DYN. This is the third botnet that targets insecure IoT devices, but the only...
---
March 27, 2017 2:49 PM
Bot
,
Bots
,
Internet of Things
,
iot
,
IoT applications
,
Protocols
,
smart home
,
standards
Recently we've seen an uptick in the number of bots online, which vary from chatbots for customer service to spambots on social media to content-editing bots in online communities. Though an ecosystem of bots is unfolding, our knowledge and understanding of how bots interact with one another is...
---