Dec 5 2017 3:15PM GMT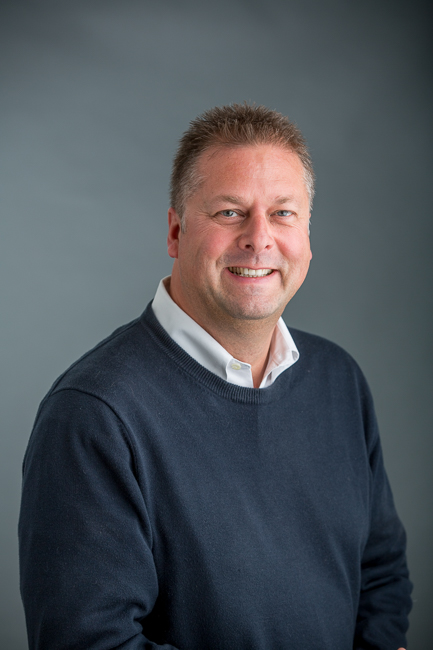 Profile: Hugues Meyrath
Tags:
The National Retail Federation predicts that holiday retail sales in 2017 will increase between 3.6 and 4% for a total of $678.75 billion to $682 billion, up from $655.8 billion last year. This promising retail landscape makes the holiday season an ideal time for retailers to test out pop-up shops, which serve as another viable revenue source for retailers and a valuable channel for delivering the ever-important customer experience. In fact, one report found that 61% of shoppers list seasonal products as the main reason to shop at pop-up shops over the holidays. But in order to fully maximize this opportunity, retailers need to plan well in advance and proceed just as strategically as they do for their regular brick-and-mortar stores.
One of the most important components of planning a pop-up is ensuring support for brand uptime, including meticulously maintaining each and every pop-up shop for a consistent and positive image and shopping experience. With potentially hundreds of temporary yet unique distributed locations, supporting brand uptime is complex — but emerging technology, like the internet of things, makes it more possible than ever. Keep in mind that pop-ups are not limited to retail; restaurants, bars and even cafes doubling as cat adoption agencies come in the form of pop-ups. But no matter the theme, every pop-up shop must follow the same blueprint for success.
Brand uptime refers to the concept that your store is performing at its peak — but ultimately, brand perception is determined by the customer's experience while in your store, or their perceived quality of your product or service. It's critical that retailers prioritize quality in all aspects of their facilities and use all accessible resources and tools — like IoT — to maximize brand uptime. Technology that seamlessly supports the delivery of a consistent pop-up shop customer experience will prove a compelling advantage that will last long after the pop-up is gone. Simple logistics, like a clean shop and paved parking lot, functioning HVAC and good lighting, all require processes for maintenance.
While pop-up shops are not new, they've become an opportunity for retailers to actually engage with customers, a vital piece of the customer experience puzzle and a noteworthy contributor to annual revenue. Providing a consistent brand image and positive experience for every customer every time is a must. Bottom line: Consumer perception is huge and can make or break a pop-up — especially in this volatile retail landscape, so it's important to get it right the first time.
The role of technology
In order to handle the many complex details inherent to seasonal pop-ups and address any possible issues that may arise (or "pop up"), retailers need only apply innovation. IoT, artificial intelligence and machine learning are commonly implemented in retail to transform processes, like logistics management and planning, but these technologies also have the power to adjust and enhance customer experience on the fly. IoT and its underlying technologies are the game-changer in retail and impact different areas of logistics; no longer is it acceptable for a customer's experience to be anything short of perfection.
IoT also plays an important role in asset management, ensuring uptime so that business remains uninterrupted. Technology that can identify problems that may impact customer experience trigger preemptive alerts via connected equipment (in-store or elsewhere), and prevent issues is extremely beneficial to retailers. Typically, these types of issues interrupt business and eat into revenue, so the value of such technology is infinite and the advantages cannot be overstated.
Machine learning and AI
Machine learning and AI drive visibility and provide deep insights so facilities professionals within brands are informed and equipped to make data-driven decisions. One of the most exciting advancements associated with machine learning and AI is how this technology makes the processing and applying of information more efficient. Success includes smart data that is actionable so it can drive real change within any retail organization — which offers a distinct competitive advantage if used strategically. AI bots can be used to direct customers to a pop-up location and communicate the experience before shoppers enter. They can also communicate information from the front of the store and back of the store to headquarters, as needed.
Internet of things
IoT is invaluable for pop-ups and any physical location in several ways: Retailers can invest in connected assets that help ensure business continuity by avoiding outages via self-diagnosing equipment and also measure customer interactions with their store and merchandise in real time, thereby having the opportunity to make changes for the next day. The data inherent to IoT helps retailers analyze and improve factors that impact customer experience, as well as facilitate measuring results.
Pop-ups versus regular retail
The most basic yet compelling difference between running pop-up shops and regular stores is the fleeting nature of the facility. While regular retail stores have continuity, pop-ups can range in time from hours to months, leaving no room for error. This makes planning even more critical and offers other areas for machine learning and AI to provide support, like tracking annual details and serving as an automated team member — the one with the perfect memory, detailed notes and recommendations for a well-orchestrated experience based on real, historical data. More importantly, as customer expectations increase, what worked last year may not cut it this time. It's not good enough to just deliver access to products. Brand consistency, quality and uniqueness of the event associated with the pop-ups all matter and can all be tracked, measured and even executed using IoT and other technology.
The bottom line
Seasonal pop-up shops are enormously popular, and considering that the pop-up industry is reportedly worth approximately $50 billion in annual sales, this unique retail format offers a lucrative opportunity for retailers around the ultra-competitive holiday shopping season. No matter the retailer and no matter the size of the seasonal program, IoT and emerging technologies are key to ensuring all details, large or small, are locked down, including brand consistency across locations and the delivery of a quality customer experience that improves with each passing year.
All IoT Agenda network contributors are responsible for the content and accuracy of their posts. Opinions are of the writers and do not necessarily convey the thoughts of IoT Agenda.