---
January 25, 2018 2:36 PM
CES
,
consumer experience
,
Internet of Things
,
iot
,
IoT devices
,
smarthome
,
User experience
,
UX
Even if you're not much interested in the latest gadgetry, the massive CES (formerly Consumer Electronics Show) in Las Vegas is worth observing — preferably from afar — for the overarching zeitgeist and emerging trends in IoT, smart home and consumer tech generally.
This is especially true today when consumer tech and business computing are often one and the same. It seems quaint, in this world of smartphones, that BYOD was once a topic of hot debate.
I'm not sure that type of convergence is happening with IoT, though. At least not yet.
Solutions in search of problems
Taylor Lorenz wrote about how "CES was full of useless robots and machines that don't work." Her observations pretty much line up with my overall take on smart home devices — so many are solutions in search of problems.
I have a few connected monitoring devices of various sorts in my house. They let me virtually drop in when I'm traveling, which provides some level of comfort.
For the most part, though, smart home gadgetry is aimed at solving problems most of us don't actually have. Flicking a light switch or going to the door if someone knocks rank very far down the list of things I need to automate and complicate. (Of course, if someone is mobility-impaired I can fully understand why devices to help with these things could be useful, but that's a corner case.)
Clean the house, wash and put away the dishes, do laundry? In other words, truly interact with the physical world. Now we'd be talking. But most smart home devices can't actually do any of these things or, if they do, they do so in such a limited way that they're effectively useless. There are partial exceptions, like the Roomba and its knockoffs, but even those require the right layout of house to be genuinely useful.
Furthermore, a lot of this stuff not only solves problems we don't have, but does it badly. I'm pretty experienced with electronics and networking and I still fully expect that unboxing one of these creations will be the prelude to an hour or two of cursing, upgrading firmware, rebooting and other aggravations.
User experience rules
By contrast, smartphones and consumer-oriented web apps won because they were better. Consumers liked iPhones and Android phones better than they liked BlackBerry phones. They liked modern, responsive web interfaces better than they liked their enterprise apps.
That's not hard. Admittedly, a user experience that leads to sending a ballistic missile warning by mistake is a particularly extreme case in point. But, let's face it, a lot of traditional enterprise apps are pretty user hostile. But consumer IoT hasn't put user experience in the forefront as successful consumer products do.
It doesn't have to be this way.
The principles for IoT design are different from more traditional interfaces, but they can still be deliberately designed as Catherine Robson discusses in the video "Building your Internet of Things (IoT) User Experience."
We can also think about new types of interfaces.
Voice interfaces may be one class of device that has potential both in the home and in business settings. The Amazon Echo in particular apparently had a great holiday season. Amazon promoted and discounted aggressively and, at about $30, it hit a sweet spot for gift giving.
Voice has its challenges as an interface. And once the novelty wears off, a lot of people probably don't use these assistants for much. But that's in part because none of them do a very good job of parsing complicated questions. That's certain to improve over time. And when it does, they could become useful in a variety of situations where you need information or need to give a command without using your hands. (For a simple example, my dentist uses one as a timer.)
Improving the IoT device experience doesn't have a single solution. It needs design. It probably needs new technologies and approaches that make set up and maintenance more automated. And even after all that, a lot of devices will still be useless.
All IoT Agenda network contributors are responsible for the content and accuracy of their posts. Opinions are of the writers and do not necessarily convey the thoughts of IoT Agenda.
January 25, 2018 10:54 AM
Connected car
,
Internet of Things
,
iot
,
iot security
,
IoT sensors
,
Sensors
A recent study found 31% of leading automakers, investors and technology companies say cybersecurity concerns are the biggest obstacle to the growth of connected cars. Cyberhacking of the connected car has even made it to plot lines of blockbuster movies, like the most recent The Fast and the Furious film. Yet, many consumers don't have an understanding of the severity that cybersecurity threats pose and what goes into protecting the connected car from attacks, nor the solutions necessary to address this challenge.
With a quarter billion connected vehicles expected to be on the road by 2020, one might ask — how can automakers continue to meet the security demands and protect the connected vehicle of the future?
Protecting driverless cars against cyberattacks can be a complex and difficult task, especially as the proliferation of data across different systems and devices makes the car more vulnerable than ever before. However, there are companies leading the way to protecting the car of the future and here is how they are going about it:
Industry leaders are enabling technology to secure the connected car. In order to keep connected cars protected against cybersecurity attacks such as ransomware hacks, companies are creating integrated systems that deliver complete visibility, detection and mitigation capabilities. These security technologies, such as sensor spoofing technology, protect the whole car, from inside to outside. As autonomous vehicles are becoming more real, influencing our industry, from OEMs to Silicon Valley companies and all the way up to The Hill, we must remember that cybersecurity and privacy should be an essential part of the design and development of such vehicles.
Securing the IoT network as whole, from connected vehicles to home devices and cloud technologies, is another way that companies are securing the autonomous vehicle. When thinking about cybersecurity, one cannot just think about a specific device — if the car can communicate with a city-wide IoT network and a traffic light (V2X technology) or with other vehicles (V2V technology), then those "external" networks must be secure as well. It is important the security protocols and regulations be considered when developing new connected products no matter what industry the products will be sold in. Additionally, when securing the connected vehicle, companies have been working on technologies that mitigate and detect cyberattacks from both the vehicle's internal network and external threats.
Household name technology companies are bringing together cybersecurity partners to keep the connected autonomous car protected. Over the last year, the automotive cybersecurity space has transitioned to a new level of maturity and it has become evident that protecting the connected vehicle needs to be a collaborative effort. In the U.S. for example, the Automotive Information Sharing and Analysis Center (Auto-ISAC) organization was formed in 2015 by OEMs, with top Tier 1 companies, including Harman, joining in 2016, to work proactively on implementing security features into every stage of the manufacturing process as well as to share information on emerging issues. The Society for Automotive Engineering (SAE) has been working on drafting cybersecurity best practices and standards, such as this guidebook published last year, and similar organizations are working in Europe and Japan. The vision for that collaborative effort is definitely becoming a reality.
All IoT Agenda network contributors are responsible for the content and accuracy of their posts. Opinions are of the writers and do not necessarily convey the thoughts of IoT Agenda.
---
January 24, 2018 4:23 PM
ai
,
augmented reality
,
Blockchain
,
Data Management
,
Internet of Things
,
iot
,
IoT analytics
,
IoT data
,
Virtual Reality
The global business world continued to introduce, improve and build upon technologies, applications and platforms in 2017. We saw many innovations that possess the ability to connect to the internet of things enter the market. And others that already carried IoT functionality switched on for the first time. Over the next year, I see the technology world continuing to build next-generation systems with IoT capabilities and functionality. I do, however, think predictions about the global scaling of IoT and its real-world usage will continue to be overblown.
Here are my three key megatrends to watch for over the next year of IoT.
IoT will contribute to workplace productivity
Global enterprises will increasingly turn to data generated from IoT to look internally and improve their respective performances at the technology, output and staff levels. Specifically, executives and human resources teams will use collected data from campus sensors and employee badges to monitor, assess and change staff operations in 2018. Using IoT-connected technologies to gauge employee efficiency will extend to industries that fly under the IoT radar, such as accounting or wealth management. It will lead to companies using outcomes from the collected IoT data to adjust workplace operations in the name of productivity.
IoT will connect to other emerging technologies in the name of data
Data is at the core of global innovation today. The Economist classified it as the world's most valuable resource, replacing oil. Companies want to build technologies that deliver accurate data to leadership, staff, partners, vendors and customers. Most enterprises also want to collect accurate data about customers in order to better market offerings and build lasting relationships. Once they have that data, they want to use business intelligence platforms, analytics software and other technologies to better optimize it. The public sector, for its part, wants accurate data to provide industry governance, citizen services and improve internal operations.
In 2018, enterprises and agencies that invest more in technologies like AI, blockchain, virtual and augmented reality, cloud and mobile will improve the collection, analysis and delivery of data. IoT will provide an additional enterprise outlet for data optimization. Indeed, interoperability and connectivity between IoT and these next-generation technologies will provide competitive advantages and customer experiences throughout 2018.
IoT will be tested on a global scale
The private sector will pursue data analytics, cloud infrastructure platforms and standalone technologies to make the most of IoT over the next year. In practice for both sectors, this will materialize as a network of sensors on vehicles, proprietary field assets and remote locations funneling actionable information back to a physical office where people can review outcomes. Federal and local governments, for their part, will join technology giants in pursuit of potential real-world applications of IoT in 2018. For the global public sector, IoT will still be a moonshot pursuit, but its utility will become clearer — especially for infrastructure, citizen data and emergency response.
By the end of the year, I believe enterprises and governments pursuing IoT R&D initiatives will have a clearer idea of what works and what doesn't with IoT.
IoT in 2018 (and beyond)
Over the next year, I see IoT playing a supporting or complementary role to increased workplace connectivity based mostly on enterprise budget, ambitions and sector relevance. Organizations across sectors will tap into IoT to conduct regular business, manage talent and boost productivity. I believe even the public sector will begin to explore IoT research and development in 2018. While we must be realistic about the short-term needs of businesses, without question, IoT will emerge as a viable resource for collecting and mobilizing data across industries and geographies this year.
All IoT Agenda network contributors are responsible for the content and accuracy of their posts. Opinions are of the writers and do not necessarily convey the thoughts of IoT Agenda.
---
January 24, 2018 10:17 AM
Access control
,
Botnet
,
Internet of Things
,
iot
,
iot security
,
malware
,
patching
Organizations of all types are facing an emerging security threat in the internet of things — a security threat they have yet to come to grips with. The rapid adoption of connected devices, like webcams, printers, smart watches, HVAC systems, headsets, medical devices and others, has led to a dramatic rise of devices being brought into corporate environments. In fact, Gartner estimates that as many as 8.4 billion devices are now in use. These devices connect employees and access and share critical business information. Unfortunately, companies can't see or protect the majority of these new IoT devices in and around their businesses. This is the IoT security blind spot. In fact, our research shows companies can't see 40% of the devices in their organization.
The design and function of IoT devices themselves also pose unique security challenges. There are three core challenges to protecting these new connected IoT devices. First, unlike desktops and laptops, this new wave of smart, connected devices doesn't get the typical IT treatment, with supervised access control, antivirus and intrusion prevention software. Second, they use new connectivity protocols, such as Wi-Fi, Bluetooth, Zigbee and others, that are not addressed by traditional security systems, reinforcing the IoT security blind spot. Third, it's impossible, or at least very impractical, to patch most IoT devices. In many instances, no patches or method for a patch/update even exist. If patches are available, they can take months to be released, and updating the devices is not easy as we experience with our smartphones. The result is billions of devices running antiquated operating systems and modules with documented but unpatched vulnerabilities.
Keep in mind, these devices are built to be accessible and always on, with minimal user maintenance. They are network-capable by default and designed to continually seek out connections, which means they are easy prey for attackers looking for a way into a corporate network. Each of these new devices is the new endpoint, with the ability to reach sensitive corporate data and resources, but without the capability of being secured like a conventional endpoint is.
Taken together, these issues present a near perfect storm of risk — devices that are accessible, vulnerable and unprotected. Enterprises are just now confronting the reality of how to protect themselves.
We're seeing more vulnerabilities specifically impacting IoT devices, too. Over the last year, there's been a significant rise in airborne threats targeting IoT devices and using wireless networks. These include Reaper, aka IoTroop, which has infected more than a million IoT devices; the KRACK Wi-Fi encryption vulnerability; the Mirai botnet that took down much of the internet a year ago; and BlueBorne, the critical Bluetooth vulnerability our researchers discovered earlier this year impacting more than 5 billion devices. With attacks and threats like these growing combined with IoT device adoption continuing to scale fast, enterprises are at a critical inflection point. If they don't address these threats now, more devices will be deployed that aren't protected and more attacks will be launched with devastating impacts on businesses.
So what can we do?
Protecting connected devices requires a new approach, one that clearly does not require an agent to be installed. That approach won't work on these new devices. The new approach also needs to identify any device in a company — wired or wireless, on or off the corporate network. It needs to see the real behavior of this device — not just the type of device, but what it is doing and what devices or networks it is trying to connect to. And lastly, it has to be able to sanction devices, letting well-behaving devices access systems and denying access to devices acting suspiciously or improperly.
We're at a turning point in the development and deployment of IoT devices. The attacks, exploits and vulnerabilities that use the wireless networks the devices use are only going to get worse. Now is the time for a new approach to address this problem. The IoT age can only deliver on the promise of better efficiency, convenience and insights if we ensure that data, devices and networks that rely on it are secure.
All IoT Agenda network contributors are responsible for the content and accuracy of their posts. Opinions are of the writers and do not necessarily convey the thoughts of IoT Agenda.
---
January 18, 2018 9:55 AM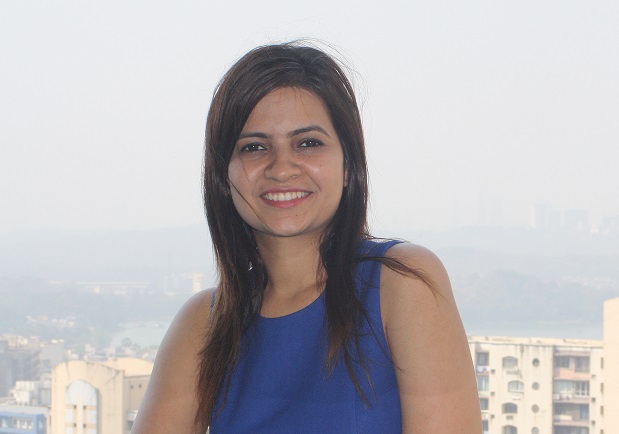 Profile: Manisha Raisinghani
Algorithms
,
Internet of Things
,
iot
,
IoT analytics
,
IoT data
,
Lms
,
Logistics
,
Machine learning
,
SLA
We have spoken about machine learning and the internet of things as tools to optimize location analytics in logistics and supply chain management. It's an accepted fact that technology, especially cloud-based, can benefit companies by optimizing routes and predicting the accurate estimated time of arrivals (ETAs). The direct business value of this optimization lies in the streamlining of various fixed and variable costs associated with logistics.
Companies can track the fuel consumption based on distance traveled while calculating instances of acceleration and hard braking. Moreover, companies can use real-time tracking to ensure that different service-level agreements (SLAs), such as elimination of nighttime drive or excessive speed variations, are met. Countries like the United States now mandate electronic logging devices be fitted with the trucks to track active driving hours and patterns.
All this tracking and optimization of factors is dependent on the assumption that the information being captured is accurate. Wrong data around distance traveled can show an inflated or under-par fuel consumption. Here, each situation might lead the company to assume a problem and spend hours fixing something that doesn't exist. Moreover, the real problem might then be lost and might not get solved. In terms of SLAs, the companies may either erroneously record SLA breaches (or not record them altogether), leading to misunderstandings and invoicing errors.
It is extremely important to focus on clean and accurate data while using it to make business decisions.
The challenges of capturing location data
Let's quickly understand the constraints while capturing location and movement data:
Tracking hardware
Trackers send out location-based pings in the form of signals. These signals are received by the company and fed into their logistics management system (LMS). The LMS records the movement of resources from the point they leave the originating warehouse until the point they reach their destination. Many companies don't have the technology to track the resources in real time. However, they enlist the services of tracking and optimization professionals to help them manage their resources.
These tracking companies utilize the location data points (latitude-longitudes) of the resources movement to create a journey map for the trip. This is where errors first get showcased.
While the tracker is sending out location pings, the tracker might send erroneous pings, which could offset the actual route of the resource. For example, the reported location of a vehicle might be 10 meters to the left of its actual position. In the next second, it might be 10 meters to the right. These random fluctuations arise from internal hardware constraints or surrounding network problems (of the vehicle). When this (wrong) data is reported and processed, it gives the illusion that either a. the vehicle traveled more distance that it did, or b. the vehicle sped from one point to another in a short period.
In both scenarios, the proceeding information might lead the company to make an inefficient decision.
Tracking software
At the level of the software used to read and process the location information, there must be a built-in capability to clean and organize the incoming data. However, most tracking companies fail to differentiate between good tracking data and bad tracking data. This leads them to showcase ETAs that are predicted based on wrong data. This means that the delivery would either arrive later than expected or earlier. Hubs keep their own loaders-unloaders free around the time of delivery, and when the ETAs aren't met, they lose on their time.
Even at the planning stage, the bad data creates forecasting problems, which mean that companies won't be able to accurately map their costs to their active resources, leading to over or under capacity.
Now, that you know why good data is essential to optimization, here's how LogiNext solved these problems using the Kalman filter.
Kalman filter: How it works
The Kalman filter is an innovative data cleansing method discovered initially by NASA for its Apollo missions. Since then, the filter has been randomly used for route and location corrections. The idea is that the filter recognizes sudden deviations (impulses) from the average data and marks the possibility of that data being erroneous. When this possibility or probability increases a preset threshold, then the filter auto-adjusts the information to be closer to the points reported before and after the erroneous data.
This gives a more accurate set of information. The filter works as a preliminary validation engine for the incoming location information.
We updated and improved the Kalman Filter to add a learning ability to its original filtering process. This means that as the filter processes information, it learns from it and becomes more efficient the next time it is run. If at first run the filter worked with 70% efficiency, then the next time it would run at 72%, then at 78% and then further or until the engine is aware of each possible deviation and error points up to even a few yards. Even when a vehicle is moving at a regular speed or accelerating, the filter would be able to perfectly analyze whether the route (along with historical and current traffic and weather conditions) justifies the recorded tracking points.
In simple words, the updated Kalman Filter would tell whether the information being fed into the LMS is absolutely accurate or not. All bad data is dumped into a different database (which is again used as a benchmark to adjust all following information). The filter may recognize, for example, that when a vehicle moves along Route A while crossing a specific territory in the evening between 4:00-5:00 pm, the tracking information recorded tends to fluctuate due to detention, speeding, network issues or any other reason. It would clean and adjust the information to make it consistent and usable.
Applications of the Kalman filter in logistics management
Here is some of the actual tracking information received from erroneous hardware or infrastructure:
It can be seen that the overall distance recorded would be higher than the actual distance the vehicle traveled. Even the ETA might be recalibrated, which might create warehousing and workforce problems (as mentioned earlier). With connectivity between hardware within vehicles, cellphone towers, servers and so forth improving every day, there still exist some processing errors that come up from time to time creating bad data. This bad data, when fed into the ERP of a company, then leads to errors and over or underestimations in planning. This leads to excess or shortage of resources or inventory, further leading to losses and inefficiency. This would eventually affect the end customer or client and damage the brand value of the company.
The covering layer of software must compensate for these errors. Hence, our machine learning enabled the Kalman Filter to run in real time along with real-time tracking of resources and fleet. This updated version of the filter is light and can be run instantaneously as the tracking information comes in. There is almost no lag between data reception, cleaning, adjustment and reporting. This means that when the manager views the traffic information in her dashboard, what she views is the accurate location, orientation and speed of each vehicle at any moment in time.
As a part of the analytic reports, trip information such as route deviations, detention, delays and speed are all absolutely accurate. As we have seen earlier, this filter gets better the more it is run. So, each progressive report would be far more accurate than the previous one.
Accurate information helps companies take proper strategic decisions with a higher probability of success. It's simple: if we work with the right information, the planning would be more precise, with a higher chance of on-time deliveries, lessened delays, greater resource utilization and higher customer and client satisfaction.
The updated Kalman filter, hence, adds to the growing progress towards creating more and more value for industry 4.0 using the internet of things.
All IoT Agenda network contributors are responsible for the content and accuracy of their posts. Opinions are of the writers and do not necessarily convey the thoughts of IoT Agenda.
---
January 18, 2018 9:48 AM
Data Analytics
,
Internet of Things
,
iot
,
IoT analytics
,
IoT data
,
Personalization
As companies in a variety of industries plan and execute their digital transformation strategies, powered by the internet of things, they should be designing everything — products, applications, sensors, networks, services, etc. — with one all-encompassing goal: to maximize the value of the data they create or ingest.
The key to maximizing that value is analytics. Timely, reliable, accessible, trustworthy analytics is the future battlefield on which IoT wars will ultimately be won or lost. Without significant data analytics investments, most organizations have little hope of making sense out of all the data generated by IoT, and of gaining real value for themselves and their customers.
With so many constantly connected devices, we now have an opportunity to learn about how products really work — or don't work — over a period of time in a customer environment such as a home, school, workplace, healthcare facility or other environment.
A new product, created for today's connected world, should be designed to analyze the usage patterns, effectiveness and performance of the real-world production instances in the hands of actual customers. The main goal of doing so is to inform the development of future products and services, so they can increase in quality, effectiveness and customer satisfaction.
Getting personal
IoT gives manufacturers an opportunity to rethink what it means to bring a product to a mass market. It opens up possibilities of whole new ways of offering products on a personalized basis, because everyone uses products differently or has different goals or purposes in mind when they buy and use products.
Manufacturers in general, and consumer goods makers specifically, are starting to explore moving away from the traditional industrial model of building low product variability with high volume. For decades, companies have been building lots of things that basically look and act the same. With that model, everyone buys essentially the same thing, or the same thing with perhaps a slight variation such as the size, color or style of the product. But in today's market, more consumers are looking for personalization, unique customized offerings that are designed and made just for them and tailored to meet their needs.
Part of this trend has been driven by the rise of technology such as 3D printing. This enables mass customization, or the production of personalized goods or services that meet customers' needs. Mass customization aims to deliver individualized products while maintaining the low costs enabled by mass production.
But connected devices also allow the products to adapt themselves in the field, realigning their capabilities and learning from customers' preferences to provide uniquely personal product experiences.
Thriving through analytics
In a recent interview, Mark Bregman, senior vice president and CTO at NetApp, described "data thrivers" as "those organizations building their business around data and then deciding what business to be in." This thinking represents a profound shift in how businesses make product decisions.
For instance, a maker of cosmetic products for women could deploy a connected cosmetics case that would be able to discern which products a consumer is actually using, how frequently she is using them and the current level of each consumable.
A cloud-connected application could not only determine when to provide just-in-time resupply, but might also use a built-in camera to provide makeup suggestions. Based on the customer's usage patterns, certain personalized cosmetics blends could be offered just for that unique customer's needs. The possibilities are endless.
The key to making this whole process — or a similar process with a different set of products — work is to design the products with data collection and advanced analytics in mind from the beginning. The products themselves will then become a principal source of valuable information to inform the future business strategy. Data thrivers will be organizations that embrace an analytics-led business strategy as intensely as other more traditional business disciplines.
Operational intelligence and digital twins
A significant component of designing for analytics is the digital twin, which is a near-real-time digital replica of a physical asset, process or system that can be used for various purposes. This digital representation of a product instance provides a historical record of its operating performance throughout its lifecycle.
Companies can compare electronic "twins" of real products with the design model to learn how they can enhance future products. Advanced analytics technologies, such as artificial intelligence and machine learning, can be used to create dynamic digital simulation models that update as their physical counterparts change, providing insights into potential customer service issues before they impact customers.
This type of near-real-time advanced analytics is at the heart of an operational intelligence revolution that promises to allow companies to provide better warranties and service levels, while reducing support costs and increasing customer engagement and affinity.
Traditional business intelligence analytics will also be informed by accumulated sensor data and help to optimize strategic decisions. But it is an impending revolution in operational intelligence that promises to produce the most compelling benefits for connected product manufacturers.
Challenges ahead
Of course, the whole idea of gathering and analyzing personal data about how products are used is not without challenges. Product companies will need to offer significant incentives and benefits for customers to want to share such information. Sufficient safeguards of personal privacy, transparency about who owns product usage data, and controls affecting what such information can be used for must be provided.
But these concerns should not stop companies from embracing this new era of connected, personalized products that will ultimately deliver better customer experiences and financial gain for businesses. Companies such as Amazon, Google and Apple, with their in-home digital assistants, are already proving that consumers will embrace connected devices that deliver both utility and security. The common thread between these companies is that they have data and analytics in their DNA. The transformative companies of the future will be the ones that rebuild their organizations to fully embrace these disciplines.
By designing for analytics, even the most unsophisticated companies (or products) can be transformed into digital powerhouses of tomorrow.
All IoT Agenda network contributors are responsible for the content and accuracy of their posts. Opinions are of the writers and do not necessarily convey the thoughts of IoT Agenda.
---
January 17, 2018 2:50 PM
Agriculture
,
farmers
,
Internet of Things
,
iot
,
IoT analytics
,
IoT data
Real-time agricultural data contains knowledge about what the farming industry needs, how to make production more efficient and how to establish a better IoT market for the agriculture industry.
IoT provides a greater profit to farmers
Agriculture is usually called an industry that has much to win by securing the internet of things. We used to hear that it could be "the first big industrial IoT market." Progress in technology provides farmers the capability to automatically handle actual information about the status of soil, water and crops. Though the potential of IoT to transform farming productivity, improve economic performance and increase yield is best achieved when linked to data analytics and machine learning.
Besides this, production costs rise — including prices of seeds, water, electricity and machinery. This is putting stress on agribusinesses to more efficiently employ resources and increase production.
Manual data gathering methods make it challenging to reach optimum levels of effectiveness, particularly given the geographic areas in the agriculture arena. Technology today is playing a more significant role in this. The sophistication of smart sensors, internet-enabled devices, software applications and cloud data storage facilities are providing enormous amounts and types of data to be captured, stored, manipulated and supplied into decision-support tools to control decisions.
Greater intelligence for agriculture industry
Proper data analysis will add meaningful value to agribusinesses. Greater intelligence can be extracted when data sets are merged with other data sets.
There are plenty of use cases that prove how combined data sets are providing greater value to farmers. For example, data collected from soil sensors and crop monitoring systems are being coupled with climate data, which is empowering farmers to make better decisions to boost crop yields. On several farms, sensors and monitoring systems are connected to automated watering systems to prepare ideal soil conditions, expedite healthy plant growth and maximize product turnover.
In addition, livestock monitoring systems can store real-time information regarding the geolocation of the sheep, as well as biometric data about activity, weight, blood, heart rate and other parameters that can assist with decisions about health, welfare and reproduction.
Limitations for IoT in agriculture
The number and types of challenges associated with smart farming ranges across various agricultural production systems, and infrastructural limitations apply when it comes to IoT implementation. Many areas have poor connectivity, with comparatively higher cost and slower speed than the services available in urban areas. Lack of access to mobile coverage can be a major obstacle to technology adoption, with many urging the government to justify available funding to secure equal access to infrastructure in rural areas. Most areas will have some kind of 3G or 4G connectivity, but in numerous cases, it's rather poor.
The main question agriculture leaders have to ask themselves is "How can I get data when and where I need it?" Based on more advanced sensors appearing on the market, the top question is: "How can I use the sensors and data to expand sales and decision-making processes?"
IoT strategy in agriculture industry
It seems simple, but making the first step is tough. The first reasonable move is to follow the "think big, start small" strategy.
Hopefully, the internet of things will bring the industry where it has never been. It is essential to develop a deeper knowledge of IoT benefits and risks while testing agriculture ideas. Keep successes and learn from failures, and constantly search a little bigger — establishing powerful techniques for better research.
With precision agriculture as an industrial IoT market, the compensation for society can be tremendous.
All IoT Agenda network contributors are responsible for the content and accuracy of their posts. Opinions are of the writers and do not necessarily convey the thoughts of IoT Agenda.
---
January 17, 2018 1:40 PM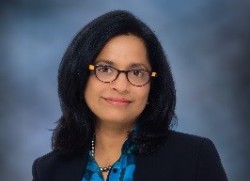 Profile: Seeta Hariharan
Internet of Things
,
iot
,
IoT applications
,
IoT devices
,
Smart cities
,
smart city
,
User experience
With 70% of the world's population expected to live in urban areas by 2050, the allure of the urban lifestyle is making cities the place to be. Like other historical migrations, it's causing a wave of disruption followed by new challenges and social consequences.
At the top of the list are extraordinary burdens placed on city infrastructure and limited financial resources to deal with them. Population booms are also forcing cities to face greater competitive pressures for investment, talent and opportunities.
Like their tech-savvy residents, cities are choosing smart technology to improve their prospects. They're investing in smart highways, bridges, buildings, water systems, transportation and streetlights. Navigant Research predicts the global market for smart city solutions and services will skyrocket from $40.1 billion in 2017 to $94.2 billion by 2026.
Massive improvements in the performance and price of technologies like the cloud, processing power, storage and bandwidth have left a fertile landscape for smart city projects. With a growing appetite for data from the physical world, the number of IoT devices will soar from 11 billion today to 80 billion by 2025, according to IDC.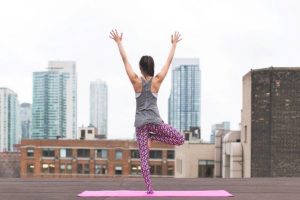 Promising new sources of data outside traditional urban domains are now available to city planners from non-governmental organizations, local businesses and technology firms. Like an artist with a giant canvas and an endless palette, they have an abundance of data at their disposal to design smart cities that were unimaginable until recently.
A perfect storm of enabling technologies. Diverse sources of data. Overburdened infrastructure. Competitive pressures. The conditions for building smart cities have never been more promising.
Yet, there may be a colossal disconnect with the citizens who stand to benefit.
Here's why: The proliferation and faster adoption of digital technology over the past decade has conditioned consumers to think and behave differently. While most citizens are avid consumers of digital technology, the appeal of the latest innovation for them is changing. It's no longer just about the latest gadgets, but rather their potential to improve how they experience their digital and physical worlds. (Which they now perceive as one, thanks to their constant interactions with their favorite brands.)
Not long ago, buying and learning new technology was a big deal for consumers. Besides coming with a high price tag, products like PCs and software packages required a steep learning curve before delivering meaningful benefits.
Today, the way we experience technology is vastly different. Low-cost or free innovations, such as smartphone apps powered by augmented intelligence, are ubiquitous, easy to use and constantly enhanced. Embedded technology is so tightly woven into our everyday lives we don't notice it. We seamlessly adopt new technology across our digital and real worlds because the complexity is largely hidden. Benefits like finding the best price on a pair of shoes or expanding our social network are immediate, tangible and measurable.
This instant gratification we've grown to expect from smart technology is causing an interesting social phenomenon. It's conditioning us to desire and expect specific outcomes and experiences instead of acquiring things that promise them.
This shift to wanting — and immediately expecting — rewarding experiences is sometimes called the outcome economy. It's generating growth in sectors associated with immediate experiences, like dining and travel, but negatively impacting others, such as traditional retail.
In this context, the goal of smart cities is to help citizens take advantage of the positive outcomes they've grown accustomed to experiencing as consumers across their unified digital and physical worlds.
Consider Airbnb. It's not just selling rooms for rent. It's offering richer, more satisfying and personalized travel experiences — such as violin making in Paris or hunting for truffles in Tuscany. Through experiences with Airbnb, consumers interact with multiple brands that comprise an ecosystem of value within easy reach.
To survive and thrive, cities need to reach further, too.
Around the world, there's an influx of smart city technology in urban environments — public transportation, utilities, parks, arenas and recreational spaces — with much more planned. So, why can't citizens get the same great experiences from their city that they do from their favorite consumer brands?
Urban leaders could start by learning from successful consumer brands. Instead of promoting products, they're obsessed with meeting the rising expectations of today's empowered consumer with great experiences. For cities, this means putting citizens at the heart of smart city strategies to meet the higher expectations and logical outcomes they expect.
To do so, public sector leaders must open their eyes to the potential of data from across and even outside of traditional urban domains to deliver better, more holistic experiences for citizens — like making cities feel safe and welcoming. This requires treating citizens like the unique consumers they are, truly understanding their wants, needs and expectations.
Cites should assume the role of savvy marketer: capturing insights from diverse data sources, analyzing them in real time, and constructing highly personalized offers and opportunities as part of a larger ecosystem of value that citizens welcome and expect. In such a city:
A water main break will automatically alert citizens taking the bus along affected routes, immediately sending new travel options that save them time by analyzing real-time water and transportation data in unison.
City residents will feel safer after an automobile accident because streetlights will brighten automatically to enhance public safety, even notifying first responders when crowds gather.
Tourists will feel welcome in foreign cities despite visiting during peak congestion periods. They'll be guided by personalized journeys based on real-time data from environmental sensors, transportation data, crowd movements and major city events in progress.
Employees working the night shift will feel a sense of well-being and security on their commute because streetlights will automatically brighten in areas with rising crime rates.
As more cities embrace an outcome-based approach to their smart city strategies, citizen expectations will rise. Like smart businesses, cities will compete to offer the winning experiences citizens expect.
All IoT Agenda network contributors are responsible for the content and accuracy of their posts. Opinions are of the writers and do not necessarily convey the thoughts of IoT Agenda.
---
January 17, 2018 12:47 PM
IIoT
,
Industrial IoT
,
Industry 4.0
,
Internet of Things
,
iot
,
IoT analytics
,
Predictive maintenance
,
safety
The IoT revolution is changing the way companies around the world are doing business, helping them to work smarter and achieve better outcomes than ever before. There is no better example of this than what we're seeing today in the industrial field: Manufacturers are now able to gather data from sensors and use analytics, machine learning and artificial intelligence to garner insights that can help them increase efficiencies, streamline their operations and identify new business opportunities. As the old models of production change, they make room for new emerging approaches, such as Industry 4.0 and smart manufacturing. Both focus on how manufacturing businesses can harness the power of digitalization to more safely and efficiently produce products, goods or services.
This trend is unlikely to change anytime soon. Research firm BI Intelligence expects the number of connected machines in manufacturing environments to swell from 237 million in 2015 to 923 million in 2020. As a result, industrial IoT has become its own phenomenon within the IoT landscape . As factories are now increasingly implementing IIoT solutions, here are five key ways we believe IoT will permanently change the manufacturing industry for the better.
Operational efficiency
For those not using IoT, there is little transparency when it comes to the supply chain process. Everything takes time, including checking each product as its being developed for quality and efficiency to meet required quotas and deadlines. Analyzing IoT data in real time allows a plant to work smarter, not harder. Visualization tools can also provide them with greater transparency into manufacturing processes, like the efficiency of employees, to provide a holistic view of how well their entire facility and production schedule is functioning. It also enables them to better monitor their assets and predict and prevent machine failures to avoid major operational issues or production delays.
Digital twins
A digital twin is a digital representation of a physical asset or system and is a core functionality of any IIoT platform offering worth its salt in the market today. At Hitachi, we call them asset avatars. Whatever you want to call them, they provide enormous benefits to manufacturers.
As a complete replica, a digital twin offers limitless possibilities to factories, such as using simulations to test a physical asset's lifespan, finding methods to develop better versions of the product or looking for inefficiencies that can be addressed. Plants no longer need to wait for a product line failure to occur because with digital twins they have the ability to forecast when a physical asset is due to have an issue. The physical assets being replicated today can range from airplane engines to wind turbines; any type of machinery, regardless of size, can be mapped and analyzed in a safe and controlled environment. By mitigating product defects and failures ahead of time and keeping plants functioning efficiently, factory managers are able to ensure they can meet required deadlines and forecast their output appropriately.
Early detection for quality management
According to TechRepublic, "At Tata Power in India, there was a gas turbine early warning that saved the company nearly $300,000 after employees realized one of the bypass valves of a low pressure heater was partially open when it should have been completely closed." The only way to get an early warning such as this is through the real-time monitoring that IoT provides, so those in charge of monitoring the plant know exactly how their systems are functioning every second of the day. The gas turbine in this case immediately reported information back to Tata Power so it could make adjustments quickly, otherwise the issue would have only have been discovered when there was a larger problem. IoT is making the promise of predictive maintenance a reality.
This is an extraordinary change for manufacturing companies which previously would have to discard equipment and ruined products when issues would arise. Today, IoT sensors and advanced analytics are making it possible to detect even the smallest error or defect during production, manufacturers have more control of their output and it allows them to more easily meet their production goals overall.
Autonomous self-healing systems
Currently, most manufacturers address production issues or equipment failures as they arise, which takes time, money and skill. With IoT and machine learning, systems can now be automated to intelligently identify and address issues on their own without the need for human intervention. According to Internet of Business, "Florida-based electric power holding company Duke Energy claims it has created a self-healing grid system to automatically reconfigure itself when you lose power in the home." The implications from self-healing technologies on manufacturing will allow staffers to work on other mission-critical issues as many of the machines take care of themselves, while saving on unnecessary costs.
Improving safety
Anyone in manufacturing knows safety is always a top concern, and companies are always looking for ways to improve. With IoT sensors and connected devices, early detection of malfunctioning systems can help prevent injury to employees that would have otherwise been unaware of the situation. IoT makes it possible for companies to monitor in real time, through video analysis or by equipping employees with sensors that offer a variety of readings to detect and flag an anomaly the second it arises. For example, in Australia a construction firm with employees working in the sweltering desert use smart helmets to monitor each employee's temperature, heartrate, humidity and other pertinent readings to help them avoid heatstroke, since "by the time you feel the symptoms, you already have it." IoT extends the ability of employers to protect their employees and provides employees with the additional layers of safeguards and security in nearly any given situation — from the factory floor to the Australian outback.
These are only some of the ways that IoT is impacting the manufacturing industry today and helping businesses to achieve the better outcomes. The IIoT revolution is only just beginning, but it will be exciting to see how it continues to evolve our world as it advances.
All IoT Agenda network contributors are responsible for the content and accuracy of their posts. Opinions are of the writers and do not necessarily convey the thoughts of IoT Agenda.
---
January 16, 2018 3:34 PM
contractor
,
contractors
,
Internet of Things
,
iot
,
IoT devices
,
IoT hardware
,
Smart Building
As businesses use the internet of things to drive IT standards and smart building outcomes across the enterprise, many are finding it challenging to create a smart, efficient, connected environment when following the traditional building and technology integration approach. Realizing the full potential of smart buildings requires integrating technology systems that communicate to fully optimize the environment and improve operations.
Disrupting the traditional method
Historically, construction managers are often tasked with connecting various systems types, from HVAC and security to communications and business management systems, to enable smart building outcomes. The various systems, technologies and subcontractors that are involved across the building leave the potential for systems and infrastructure duplication in addition to subpar data utilization to drive owner outcomes and data security across the enterprise.
This is why, increasingly, building owners and their teams are selecting a single point of responsibility for technology systems early in the process. Technology contracting is the process of managing the design-assist, installation and integration of complex building, business and specialty systems. The technology contractor will involve all parties — owners and design and constructions teams – early in the planning phase to collaborate on data-driven connectivity and interoperability decisions. Discussing integration and installation efficiencies during the planning phase makes better use of time and resources and enables a more successful smart building that exceeds energy, technology and operational objectives.
A better smart buildings approach
While every project will differ based on the purpose of the building or space(s) and defined outcomes, this approach allows the technology contractor to ensure the building is created not as a collection of systems, but as a functional whole, conceived, designed and delivered with the end in mind. Building-wide systems integration can be applied to create smart buildings in virtually any industry, yet it remains an unfamiliar model or approach to many architects, engineers and general contractors. To function effectively in the technology contracting role, a firm must have knowledge of smart connected equipment, building controls, fire and security, IT networks and systems, and specialty business applications. It must also be well-versed in planning, design, construction, installation and commissioning.
Buildings are huge investments. Particularly in mission-critical environments, such as hospitals and life science facilities, or public spaces, such as airports, courthouses, museums and sporting venues, the efficiency and integration of systems can substantially affect the occupants' business performance. By leaning on technology contracting and taking an enterprise-wide approach to technology, businesses can enhance integration, optimize technology usage and maximize budgets, ensuring building technology fulfills its goals and vision.
All IoT Agenda network contributors are responsible for the content and accuracy of their posts. Opinions are of the writers and do not necessarily convey the thoughts of IoT Agenda.
---