---
December 22, 2017 12:11 PM
AR
,
augmented reality
,
Collaboration
,
Internet of Things
,
Inventory
,
iot
,
smart glasses
,
Supply chain
,
Training
,
warehouse
Once again, retailers and logistics providers across the globe have amplified their warehousing and material handling with seasonal staff to meet the peak of consumer demand. On an annual basis, most warehouse and retail logistics companies double to triple their workforces for the holiday rush. For example, Amazon hired a whopping 120,000 seasonal workers at its distribution and fulfillment centers this year.
Even for seasonal workers who return year after year, training can be costly, time-consuming and must be done as rapidly as possible. In a typical 90-day peak period, time spent training and upskilling temporary employees takes two weeks or more. This involves classroom training, e-learning and some amount of on-the-job experience before workers can optimally complete a complex task or follow standard procedures. Such training methods rarely account for the variability in today's warehouse environments. Warehouse associates must not only familiarize themselves with specific tasks, but also quickly embrace the flexibility needed to accommodate changes in pace and procedure as orders are placed in real time. That's where IoT in the form of augmented reality (AR) on smart glasses makes a difference.
When delivered through smart glasses, AR technology provides workers — whether seasonal or long-term — with access to real-time visual information, documents, videos and step-by-step guidance. The result is that people can do their jobs more efficiently and accurately, with less time spent in a classroom and with lower frustration. The key to the value of AR on smart glasses is connecting the various enterprise systems, IoT devices, data repositories and components, and bringing them together through a single AR platform. Thus, the integration between people, data and machines in the warehouse is seamless. As companies get through the final push of 2017 and put together a wish list for the new year, here are three areas where AR can help:
Rapid onboarding and on-the-job training: With AR, printed manuals can be made available digitally, as can recorded videos and other visual materials. Instructions can be broken down into simple, discrete steps and delivered to workers' smart glasses as they perform tasks. This allows workers to learn as they go, helping them to better understand and execute complex processes. Providing information right within line of sight puts instructions in context and reduces the cognitive load, a much more effective method than radio frequency or voice-driven technologies, much less paper-based processes.
More efficient knowledge transfer: To shorten the learning curve, experienced employees can record videos through their smart glasses, documenting their informal and tribal knowledge. New, seasonal and less-experienced workers can view these videos to better understand best practices and received ad hoc tips and tricks. These videos available in real time as workers complete tasks enables temporary employees to resolve problem faster and reduce errors.
Real-time collaboration: Communication and collaboration systems can also be deployed to smart glasses, allowing workers to instantly connect to colleagues and supervisors with "see what I see" video streaming. For example, a warehouse worker may hold an item up to the glasses' camera to document errors. The captured information integrates with warehouse operating systems to keep the system up to date and avoid compounding errors. Plus, with the ability to make video calls to supervisors, workers can escalate and resolve issues immediately, while supervisors can check in with staff when needed and even conduct video conferences with teams on the floor.
These capabilities are already supporting warehouse applications for workers of all skill levels and areas — from receiving and shipping to picking, packing and kitting, to cycle counting and quality control. For example, AR can be used to present workers with a visual diagram of a bin location as they are performing the kitting task. This minimizes mistakes and prevents staff from having to constantly look over at an instruction sheet or a more cumbersome handheld device.
Similarly, in the picking process, employees can receive real-time updates through their smart glasses, and are immediately directed to the aisle, section and bin for where to find and pick items. With this information in context right within their line of sight, staff can more quickly locate, recognize and select orders. GE Healthcare has already experienced impressive results using AR on smart glasses in one of its medical manufacturing facilities' picking processes. In the first-time use of the technology, a worker was able to fulfill a picklist order 46% faster than with the previous system, which involved printed instructions.
With the power to transform hands-on workforces and upskill employees of all levels and tenures, AR is the IoT gift that keeps on giving. As these technologies integrate more information and more data from any number of enterprise systems and present them to workers in the context of their workflow, staff workers are more closely connected to the machines and processes that surround them. This leads to not only higher productivity across a variety of use cases, but also a safer workplace, improved quality assurance, greater uptime and even cost savings. For those looking to drive efficiencies in the coming year, it's not too soon to put AR on your holiday wish list and get well ahead of the crush.
All IoT Agenda network contributors are responsible for the content and accuracy of their posts. Opinions are of the writers and do not necessarily convey the thoughts of IoT Agenda.
December 22, 2017 10:49 AM
Internet of Things
,
Inventory Management
,
iot
,
IoT analytics
,
IoT applications
,
IoT data
,
Predictive maintenance
,
Supply chain
,
Supply Chain Management
,
visibility
No matter how much or how far in advance companies plan for the holiday rush, the unfortunate reality is that hot products tend to fall victim to high demand, resulting in unstocked shelves, backordered products and disappointed consumers. This is a trend we see year after year, yet recent advancements in IoT innovations should make these problems disappear faster than Santa on Christmas morning.
Modern supply chains using IoT have the power to ensure customer expectations are not only met, but exceeded. The supply chain line of business is the number one industry investing in IoT, according to research from IDC.
When it comes to making these IoT investments, it can be hard to know where to start — which is likely why so many businesses still run into hiccups during periods of high customer demand. Here a few key components that your supply chain needs to survive and thrive this holiday season.
Demand sensing and planning to stay ahead of customer demands: Capturing actual usage and demand through IoT-enabled smart products and real-time point-of-sale data can help predict surges in demand to avoid unhappy customers during the holiday season. This, in conjunction with demand planning tools, can offer companies increased transparency, proactively helping them avoid unnecessary warehouse and inventory costs. Today, we are seeing an increasing number of companies realize the need for such technologies to support real-time, end-to-end supply chain visibility and responsiveness.
Predictive maintenance to avoid production inefficiencies: Nothing disrupts the ability to deliver on goods and services more than broken machinery. When embedded into supply chains, IoT can eliminate the risk of machine failure by using real-time machine data and sophisticated analytics to determine equipment health. Predicting and preventing failures dramatically improves customer service and saves costs due to improved product uptime, quality and reliability. From increased customer satisfaction made possible by improved product quality and reliability, to the maximization of equipment uptime, predictive maintenance results in cost savings. Predictive maintenance can also be helpful when it comes to the delivery of goods. Take, for example, a truck delivering holiday sweaters that are being delivered to support a seasonal promotion. If that truck breaks down, no matter how far in advance the order is placed, its cargo will be late. Companies that use predictive maintenance, however, will have a leg up when it comes to ensuring stores that they can keep their word on delivery timing.
In-transit visibility for an updated supply chain: Supply chains are often complex, as products are handled and transferred between several hands, from manufacturers and suppliers to distribution centers, retailers and, finally, the customer. All of this movement means many opportunities for error and delays. With IoT, data can be collected that provides detailed visibility into the entire transportation process. Digital innovations combining IoT with big data, both structured and unstructured, and analytics make it possible for companies to have a "digital mirror" of their supply network, ensuring that the required components are in place, delays are avoided and promised deliveries are met. These IoT-based technologies can monitor delivery, shipment status and the physical transportation of products to provide a real-time overview of the supply chain. Real-time data goes beyond automating shipping and delivery to predict the time of arrival. With IoT, we can create proactive supply chain processes that preemptively make changes based on current conditions. For example, we can now take the steps to avoid weather patterns and traffic jams so products can arrive on time, or monitor variables that impact the temperature of certain products during transit.
By creating predictive supply networks that use IoT, retailers have the power to meet evolving customer expectations at every turn. By first identifying a few key supply chain elements for investment, companies can manage challenges in an approachable way that improves the experience for their customers. If supply chains can better sustain the holiday rush, chances are that they are prepared to handle demand during the rest of the year.
All IoT Agenda network contributors are responsible for the content and accuracy of their posts. Opinions are of the writers and do not necessarily convey the thoughts of IoT Agenda.
---
December 21, 2017 11:17 AM
car
,
Cars
,
Connected car
,
Internet of Things
,
iot
,
IoT data
,
IoT sensors
,
Predictive maintenance
,
Sensors
Data is enabling machines to tell us a story about their daily lives — but are we listening?
As consumers, we fully expect our devices to be reliable and always available, to match our always-on lives. When something fails, it's human nature to become frustrated even when you knew it was time for a visit to the mechanic, but put off booking an appointment.
Needless to say, these failures will happen. Cars are likely one of the most technologically sophisticated devices we own. But with such sophistication comes complexity, and therefore frustration when things go awry. Imagine if your car could not only predict an issue, but also begin to resolve the issue by booking itself an appointment for service, requesting a technician to come to your home to take a look, or driving itself to the garage or charging station.
Data right in your own driveway
Digital industrial transformation is opening up new capabilities for automakers to transform old business models into new service offerings and empower decision-makers with real-time visibility and deep operational intelligence. In fact, the automotive industry is even remaking its image into "the mobility industry," marketing beyond the act of driving. We've seen Ford rebrand itself in this way, positioning the company to compete in the new world of autonomous vehicles, Uber and Lyft.
While we don't think these advancements will kill the traditional garage, we foresee that in the future, more complex and increasingly digital repairs will take place in a person's own driveway by the hands of a mechanic who has all the information at the tips of his or her fingers, as one does in other industries.
And lucky for drivers, the future is now. Applying the power of advanced predictive analytics to a car's existing onboard diagnostics makes it possible for providers to bring together connected vehicles directly to the spare parts suppliers and take the repair and service provisions up a notch.
To meet the needs of such advancements, asset performance management, which powers data analytics across all machines and equipment in the auto industry, will evolve with new technology developments to provide critical information on machine health and performance. These advanced analytics make way for technicians to address a wider, newer array of issues and complications. It's a balance, though. Automakers have to constantly weigh the ever-increasing consumer demand for more options, variety, performance and quality with lower costs and regulatory requirements from governments around the globe. But judging by the direction things are headed, we may even one day be able to use this connectivity to allow engineers to 3D print auto parts on the spot, instead of waiting the dreaded weeks it takes for that spare part to be delivered.
The unknown complexity of common objects
It's imperative that the huge volume of data being created by connected cars can be rapidly analyzed so that development insights and strategic recommendations can be directed to manufacturers and suppliers across the automotive value chain.
Tires, for example, are now part of this connected ecosystem and decision-making process. What likely comes to mind is the traditional image of a round, functional car part, but in reality there's so much more that goes into their production. The interpretation and visualization of the multitude of data for these complex processes requires highly intelligent tools.
Worldwide tire giant Pirelli does this well. Each product run ends with a visual inspection which, like its fully automated measurements check, is captured in the tire's individual documentation. On a single production day, there could be several million tidbits of information generated from product documentation alone, including its entire history of origin, the raw materials used, quality information and the process parameters applied in the construction process.
Beyond individual car components, GM's OnStar, which is going on 20 years of service, connects each component with the occupant and service providers. Now the company is advancing the IoT field with more sophisticated sensors to drive continuous operational and occupant data into the cloud for performance analysis and predictive maintenance. This goes to show that the whole lifecycle of the product we own has a story that can now be recorded through computing devices and put to use for all users who interact with the vehicle.
You can thank consumers with a taste for new technology and expectations for better performance, quality and options in vehicles of today and tomorrow. Eventually, they will be the ones who ultimately decide if they want to drive or have the vehicle itself take the wheel.
All IoT Agenda network contributors are responsible for the content and accuracy of their posts. Opinions are of the writers and do not necessarily convey the thoughts of IoT Agenda.
---
December 21, 2017 11:01 AM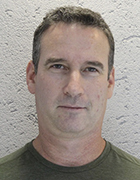 Profile: Avi Chesla
ai
,
Artificial intelligence
,
Internet of Things
,
iot
,
iot security
Once upon a time, back in a simpler day, the biggest threat kids' toys was the risk of slipping on a plastic fire engine. Boy, have things changed!
The teddy bear threat
Today's hottest gifts are pretty much all smart, connected devices, like Cozmo, Zoomer Kitty or Smart Toy Bear. And while they may seem cute, entertaining and sometimes furry, they are actually about as innocent as a hacker sitting in a lab in North Korea.
First, let's start by understanding the baseline attributes of today's coolest, connected toys.
They are connected to the internet, just like any other IoT device. That's an inherent vulnerability.
They are controlled remotely through a protocol like Wi-Fi or Bluetooth.
They are eager listeners, capable of hearing conversations, recording them and then transmitting them to the cloud where they are stored. Each step represents a vulnerability.
They can take photos and shoot videos, which is even more at-risk content.
They are location-aware, including GPS functionality.
You don't have to be a cybersecurity expert to recognize that these characteristics present a dream scenario for attackers. In fact, we have already seen the potential of cyber-carnage. In 2015, it was revealed that a hacker broke into the servers of the Chinese toymaker VTech and stole personal information of nearly five million parents and more than 200,000 children.
The stolen data included home addresses, birth dates, email addresses and passwords. They even got into photographs and chat logs of parents conversing with their children. Just think what an invasion of privacy that represents! Scary.
Is it hard to do this? Consider that just last year, a precocious 11-year-old boy stunned an audience of security experts by hacking into Bluetooth devices in order to manipulate a teddy bear and show how interconnected smart toys can be weaponized.
What can bad actors do once they hack into a smart toy? They can take over the doll, robot or game, and turn it on kids and parents for the sheer, evil fun of it. That includes taking over the voice. Imagine how frightening that would be.
Now, let's go one step further and imagine what would happen if a smart listening device was breached by someone seeking to sell that information to someone in the midst of an ugly divorce? Or someone who could extort money because the contents of the hacked recorded conversation is embarrassing or illegal. The potential for harm is almost limitless.
And all this is before we even start talking about AI!
AI extends the risk envelope
A smart toy that incorporates AI is not just cool for the kids, it can also be the coolest thing for attackers. In fact, the sexier the toy, the more attackers would want to get their hands on it.
Here are some of additional capabilities AI brings to the table:
AI can understand the intent behind the text in a message. Today's natural language processing algorithms can automatically classify text messages according to their meaning, and this categorization and sentiment analysis can extract useful information and knowledge hidden in the text. More fodder for malicious harm.
AI uses advanced image recognition. It can search and identify for specific image patterns, recognizing faces, expressions and objects. This means an attacker could recognize a child and then find that child in tagged Facebook photos, for example.
AI has voice recognition skills. This means it can separate voices and the subjects they are discussing. More room for smart attackers to make trouble and create ransomware scenarios.
AI is capable of making adaptive correlations. That means it can correlate voices, discussion subjects and photos (faces and identities) with other inputs such as their locations. By doing so, it can predict where people are going to be and what they plan to do there.
Today's AI algorithms support all of the above capabilities and more. This brings me to the main point: smart toys can be used for espionage — and this can be done from the inside.
Let me be clear. AI-enabled toys pose risks for anyone in the household. Anyone who holds some sort of confidential information — from business plans to national secrets — is extremely vulnerable. When a document is physically visible — anywhere near a smart toy — the document owner exposed. That's a second risk.
Deal with it; with AI-enabled toys, there is zero security in your own home. The famous phrase "the privacy of your own home" becomes an oxymoron.
What does the future hold for IoT?
So, how do we even begin to prepare ourselves for a world in which toys can turn on us? Essentially, we need to think of smart toys as IoT devices which require a minimum level of security around their interfaces.
I believe that what any IoT device — toys included — stores, transmits and records should be controlled by the user (in the case of toys, this case the user's parent). The challenge, however, is that there is an abundance of IoT devices throughout homes, each with different security controls and different level of security expertise/knowledge. In the future, I predict we will see "security broker" devices emerge that will make all home IoT signals go through a few managed security centers that can scrub data and decide what to block or to forward.
Until then, my advice is as follows:
Understand the capabilities of your AI toys and AI devices in general, and use this article to assess the risks accordingly.
Don't trust toys that store information in the cloud; avoid buying these because you can never know how well the toy vendor secures it. Manufacturers are always looking to increase margins and cut corners — this is an easy way to do that.
Make sure you limit the Wi-Fi access of these toys and use them only when needed (for example, most of the AI capabilities I listed will not work without an internet connection). Your mantra should be: When the kid isn't playing, Wi-Fi shouldn't be playing either.
Try to utilize Bluetooth control instead of traditional Wi-Fi; its shorter range imposes less of a risk.
Ensure your home Wi-Fi is encrypted.
And to stay on the safe side, don't let these toys find their way to places they don't belong.
In short, what happens in Vegas may stay in Vegas. But with smart toys, the same cannot be said for your family room.
All IoT Agenda network contributors are responsible for the content and accuracy of their posts. Opinions are of the writers and do not necessarily convey the thoughts of IoT Agenda.
---
December 20, 2017 2:06 PM
ai
,
cloud
,
Dell
,
Internet of Things
,
iot
,
IOT Network
,
iot security
,
LoRA
,
LPWAN
,
Microservices
,
Predictions
,
Public Cloud
,
Trend
,
Wireless
While reflecting on this year, whether the IoT predictions we all made last year came true and looking into the future, a few things stand out to me. First and foremost, companies realizing early wins in the IoT market are still the ones that have clear focus on use cases with demonstrable business value. Use cases that drive efficiency are table stakes, and those that aid in maintaining regulatory compliance will be increasingly attractive, but facilitating entirely new business models and customer experiences is the Holy Grail.
Second, technology providers and end users alike (both with OT and IT backgrounds) continue to realize exactly how hard IoT is and that it takes a village. The OT/IT convergence trend will hit full stride in 2018, with OT end users getting comfortable with the risk versus reward equation of connecting their critical processes to broader networks for business gain, and IT organizations looking to transition from a cost to profit center as their traditional role is increasingly commoditized. The top two challenges in IoT will continue to have nothing to do with technology — #1 being business case and #2 alignment of stakeholders across IT, OT and the LOB (aka cat herding). OT technology experts will increasingly partner with strong IT players (and vice versa) rather than trying to build these new domain-specific capabilities themselves. In general, the winners across the board will have strong partner strategies and an open philosophy.
OK, so now that I've already snuck in a few predictions, here are six more for what 2018 holds for IoT:
1. We will see accelerated convergence of foundational IoT technology elements
I led with this last year, and the trend is definitely snowballing based on the widespread motivation to partner, rapid adoption of open source tools like EdgeX Foundry for interoperability, and increasing collaboration between key consortia efforts like the Industrial Internet Consortium, Open Fog Consortium and Edge Computing Consortium. The proliferation of IoT platforms will hit its peak in early 2018, followed by a fairly rapid decline. Leaders among the large horizontal technology platforms will start to emerge, but companies of any size with laser focus on vertical-specific use cases and cat-herding business stakeholders will still see the most traction with customers. Investment and M&A activity will accelerate in areas like security, analytics and scalable domain-specific applications and will decline for generic IoT platforms.
2. We will emerge from the 'AOL stage of IoT' –- i.e., simply getting things online — to advanced class involving powerful analytics and action
All the free time developers gain from no longer reinventing foundational IoT elements can now be spent making it easier to practically apply machine learning and artificial intelligence in scale, enabling customers to move beyond simple monitoring to realizing the power of prescriptive analytics. Further, true AI leaders will emerge, separating themselves from the masses that use AI as a buzzword when they're really just doing basic machine learning. In advanced class we will also direct our brainpower to innovation in areas such as co-processing (e.g., via GPUs and FPGAs) to accelerate analytics in lower-power envelopes, network and application virtualization/containerization and time-sensitive networking. All of the above will be increasingly used to close the gap between OT and IT workloads in mission-critical applications and allow these workloads to be readily transportable across the compute continuum. Augmented reality will find more practical applications in IoT use cases such as remote expert and guided field maintenance, and blockchain will begin to see more widespread use in security, logistics and general transactions, getting beyond the hype and theory of 2017, although the real uptick for blockchain will be in 2019. If you've ever seen the movie My Big Fat Greek Wedding, you'll know what I mean when I say that blockchain was the "Windex of 2017."
3. Customers will feel the burn of public cloud
While consolidation of general IT infrastructure into the cloud has been a boon for organizations to cut costs, it can quickly become cost-prohibitive to pay every time you want to touch your own data for analytics. So, customers realizing the powerful benefits of sensor-driven analytics will increasingly move their workloads from the cloud to the core and edge, not only for the reasons of latency, security, privacy and network bandwidth that industry experts widely agree on, but also to minimize the total cost of the lifecycle of their data. As part of this, more customers will appreciate the value of edge gateways for real-time action, first-pass edge analytics and applying security measures — not just as a necessity for converting data streams to IP traffic. AI and machine learning workloads will continue to shift towards the edge — even into sensors themselves — but the core (e.g., localized micro-modular server clusters to full-blown on-premises IT data centers) will be tasked with the heaviest of real-time streaming analytics due to the responsiveness and reliability benefits from being on the same local area network as things and processes at the edge, compared to relying on a wide area network to the cloud. The bulk of deep learning will continue to be done in the cloud due to infinitely scalable compute, but end users will use private cloud and increasingly the core to perform deep learning in order to keep control over their data.
4. Dynamic orchestration of micro-service workloads will be a foundational area for innovation
This part of advanced class is what I like to call performing "analytics of the analytics" in order to dynamically optimize where and when compute and storage should occur in the edge to cloud continuum for optimal results and lowest overall cost. As part of this, developers will increasingly realize the importance of microservices and decoupling "things" from applications (effectively OT and IT) as close to the edge as possible through the likes of the EdgeX framework. This decoupling enables API integration at any point from edge to cloud rather than only in the cloud — a practice which often conflicts with the desire to own your data throughout its lifecycle. A general benefit of decoupling southbound sensors from northbound applications is minimizing lock-in to any particular provider which is important to end customers in an inherently heterogeneous market. The EdgeX community is seeing end customers quote the framework into projects for this reason alone. Finally, decoupling workloads at the edge aids with multi-tenancy, an example being when the building owner, the tenant, an outsourced facilities/energy management provider, insurance carrier, etc. can each use aspects of the same sensing infrastructure integrated with their own applications from edge to cloud. Having the ability to integrate their respective stacks close to the point of data inception allows each provider to better control their own destiny compared to relying on another party to aggregate and potentially filter and charge for data access in their cloud. Net-net, how workloads are deployed will vary by use case and context, but investing in loosely coupled microservice architectures from edge to cloud will provide maximum flexibility compared to the plethora of monolithic cloud-centric IoT platforms we've seen to date.
5. LoRa will win the battle for LPWAN connectivity
LPWAN has seen a bit of a VHS versus Beta war over the past few years between the likes of LoRa, SigFox and numerous other lesser-known players. If you're old enough to have rented video tapes at a brick-and-mortar store (crazy thought I know), you'll recall that VHS was an inferior technology to Beta, but the VHS crew got the most studios onboard. I'm not saying LoRa is a completely inferior technology — it's solid — but there are better ones out there. The LoRa Alliance has simply done a fantastic job of building out an ecosystem. Large carriers are even adopting LoRa to protect against losing connectivity business in general as they struggle with the underwhelming performance of NB-IoT despite the attractiveness of being able to use their existing infrastructure. While some still think of LPWAN as relevant only for service providers to canvas smart cities, many end users are starting to use it to deploy private networks from fields to buildings as an alternative to wireless mesh protocols like Zigbee. Of course, given the unlicensed spectrum and super-low bandwidth of LoRa, it isn't suited for mission-critical applications, however it's super attractive to report simple status via battery-powered sensors due to its long range and low energy consumption (energy harvesting will soon kick things up a notch, too). Private LTE/cellular is also very interesting, especially for use cases in remote areas, such as oil and gas and mining, that need the higher bandwidth for streaming data wirelessly across local site operations that otherwise sip through a satellite connection to central command. In any event, as customers migrate workloads from the cloud to core and edge to get control of their own data many will also deploy and manage their own local wireless networks as carriers struggle to figure out pricing models that are attractive for connecting lots of things. All said, despite the emergence of winners like LoRa, there won't be a single wireless transport standard in the end — after all, we have Wi-Fi, Bluetooth and cell in our phones for a reason.
6. New tools to simplify security in scale will emerge
This year I'll finish up with the always hot topic of security. While I do believe security concerns are still holding some back, I do not think it continues to be a widespread barrier to adoption. It's important to recognize that adequate, well-proven tools exist to address foundational security needs today, and the well-publicized breaches are generally the result of these tools being poorly implemented, if at all. In all cases, implementing security measures involves working with people that know what they're doing and who practice defense in depth rather than promoting some single magical answer. We should be concerned but not paralyzed because the latter limits us from achieving value and risk getting left behind. Given the aforementioned convergence on the platform basics, developers can place more focus on tools to close key security usability gaps, and in 2018 we'll see more innovations to simplify the secure onboarding of devices and manage security certificates in scale. While gateways are the first line of defense for dumb sensors, another area ripe for innovation is extending root of trust to smart sensors at the very edge where data is first conceived. The resulting soup-to-nuts trust and providence throughout the data lifecycle is paramount to graduating to super-advanced class — selling your sensor data to unknown third parties. Efforts like EdgeX are also important here because trust is built on common ground and open source is a highly effective way to achieve it across both public and private domains. Finally, as we get out of what I call the party-of-one "PoC friend zone" and into deployment scale, end users will quickly learn to appreciate the importance of enterprise/industrial-grade hardware and remote manageability consoles. Raspberry Pi's and CLI's are great tools for prototyping, but simply don't cut it in the real world of scale.
Here's to a great 2017 and an exciting 2018 for IoT!
Do you agree with these predictions? What other trends do you think will impact the market in 2018?
All IoT Agenda network contributors are responsible for the content and accuracy of their posts. Opinions are of the writers and do not necessarily convey the thoughts of IoT Agenda.
---
December 20, 2017 10:35 AM
ai
,
Fleet Management
,
Internet of Things
,
iot
,
Predictions
,
retail
,
smart home
,
subscriptions
As the year wraps up and we are inundated with discussions around what the year ahead holds, I wanted to take a moment and think about what I believe will happen with IoT in 2018.
The internet of things is still in its relative infancy, and in 2018 there will be some significant milestones achieved that will showcase the possibilities that an IoT world will bring.
So without further ado, here are my top five IoT-related predictions for 2018:
2018 will be the year that the common car tire will become connected, with sensors embedded that can talk wirelessly to telemetry boxes and the cloud, acting as a source for big data analytics. Apps will be able to provide intelligence to, for example, fleet management companies that can tell if the pressure needs adjusting to save money, or if the driver is driving dangerously or if the tire needs replacing (safety). Also, manufacturers will be able to offer "tire as a service" — so you lease a tire based on how much rubber is used. It should also help reduce the number of slow punctures that lead to flat tires!
More and more things will start to be sold as a service because it's so easy to track usage through IoT. These will range from the mundane coffee as a service to the helpful tire as a service to the essential garbage collection as a service. This could lead the way to eventually teachers as a service or even police as a service. This could lead to everyone becoming part of the much-touted gig economy.
Smart space: We'll hear more about how IoT networks and software platforms are going to lower the cost and ease the complexity of space travel. NASA's Orion vehicle is an example.
We'll see the first IoT-enabled vermin control for the smart home. Sensors and robotic traps will replace the cat. We'll also see the first robotic IoT-enabled vacuums released — ones that have cameras and are connected. They will even identify Legoes and store them so you don't step on them.
Smart retail: We'll see amazing results from Walmart and other brick-and-mortar retailers as we realize that IoT in the real/augmented world is a great differentiator against virtual-only competitors, such as Amazon. Having physical stores really matters — as long as they are IoT-enabled.
While the internet of things is the fuel driving this new set of innovative services, it will further shine a spotlight on the need for a new standard of IoT certification using AI-powered test technology, in order to avoid a range of privacy and ethical dilemmas caused by physical objects merging into the digital information infrastructure.
Let's check back in December 2018 to see which of these predictions came true, and in the meantime buckle up for another year of breakneck speed innovation around IoT.
All IoT Agenda network contributors are responsible for the content and accuracy of their posts. Opinions are of the writers and do not necessarily convey the thoughts of IoT Agenda.
---
December 19, 2017 3:19 PM
ai
,
aop digital publishing summit
,
Internet of Things
,
iot
,
IoT analytics
,
IoT data
,
IoT devices
,
Machine learning
,
Open source
A friend of mine works with puppies being trained as guide dogs for the blind. She had her daughter help her choose a pup's name. "What about Jarvis?" she suggested. When asked why, the girl seemed astounded that her mother hadn't already made the connection. "You know. After Tony Stark's J.A.R.V.I.S. He looks out for Tony. Even though he does what Tony tells him to, there are times he won't, but he does it for Tony's own good." I had to chuckle at how readily today's generation understands artificial intelligence and sees how it can be applied to help humankind. It made me wonder, can intelligent disobedience in IoT work similarly?
Intelligent partnerships can increase safety
Guide dogs are trained to obey their master's commands. However, intrinsic to a seeing eye dog's training is a behavior termed "intelligent disobedience." Intelligent disobedience occurs when a service animal goes against the owner's instructions in an effort to make a better decision. The behavior is built into their training and is essential to a service animal's success on the job.
Imagine, for instance, a blind man who walks the same path every day. He is familiar with points where he needs to cross the street. His better developed senses of smell and hearing help him understand things like traffic and crowds. He can make appropriate decisions. However, not everything can be foreseen. A surprise may await him around a corner that he had never before encountered. The dog, which sees what the owner does not, is able to perceive the danger and disobey the command to move forward.
Intelligent disobedience: Intelligent disobedience stems from the concept of teaching a guide dog to go directly against the owner's instructions if the commands given risk the owner's safety.
When the IoT system knows more than you do
This sort of behavior may be similarly beneficial in the world of IoT, with its AI and machine learning. Intelligent systems should be designed to push back on instructions when they are not in the best interests of the job at hand — particularly when there is danger involved.
Sensors act as the nervous system of IoT implementations, collecting continuous streams of data to be processed. They supply the data to computers that process it faster than any human can. The intelligence derived through an IoT system should have a broader view than any individual operator. It may see danger faster than it can be perceived by operators and determine that it needs to take necessary precautionary measures. While the operator tells it to do one thing, the system "knows" it is too dangerous to do so. This is when intelligent disobedience can kick in to alert the worker that the original instructions will have negative consequences given the current conditions.
The override switch
Of course, there will be times that the instructions need to be followed in spite of the system's push back. Imagine again that the blind man comes around the corner and the dog notices two large men with whom he is unfamiliar standing in the way. He stops his master from proceeding forward.
However, when one man speaks, the blind man recognizes the sound of his brother-in-law's voice and reassures his dog that he is friendly. In this way, the intelligent disobedience has been overridden. Similarly, the operator may know something that the IoT system has no way of knowing. An escalation procedure should be in place so that the worker can countermand the challenge to the request and move ahead with the original instructions.
Intelligent disobedience in action
At Red Hat, we created an Industry 4.0 demo with our partners, Cloudera and Eurotech, featuring a predictive maintenance application. In it, historic and real-time data are fed through a data hub for analysis, modeling and machine learning. New business rules can be established based on this data, and machine learning models can be executed at the edge to solve problems and react to unpredicted events. Models like this can be used to statistically analyze and predict when a machine may fail and when to service it, and even push back if something is amiss.
Are digital twins the best way to implement this?
As systems become more intelligent, they evolve to a point where the user or administrator should integrate them into the process, so that decisions are made with their consultation. Taking this feedback into account prior to making a decision can help ensure better decisions all around. One way to do this is through a virtual factory — essentially a software representation of a machine. It can be used as a combination of a testbed and a way to queue things up.
Eclipse Kapua offers digital twins that do this. When one system is unavailable, its twin will show the last known state, a virtual representation of the other. In this scenario, users can query the state of operation and ask for measurements. They can even send changes to a device. But it doesn't comment on the effect of the changes.
Another concept is having a virtual copy of an engine that the user can test changes against. It employs AI and machine learning to tell what happens if the changes are made, before deploying out to the physical machine.
There are few products in the market today that do the latter. In order for the industry to get to a state where we can do it more broadly, open standards should be in place so that information can be shared. To create the complex models required, there should be standards for simulating these devices in software. A drive toward standardization with the digital twin model is one potential way of doing this.
I wonder if it should be named J.A.R.V.I.S.
Follow me on Twitter and LinkedIn.
All IoT Agenda network contributors are responsible for the content and accuracy of their posts. Opinions are of the writers and do not necessarily convey the thoughts of IoT Agenda.
---
December 19, 2017 1:32 PM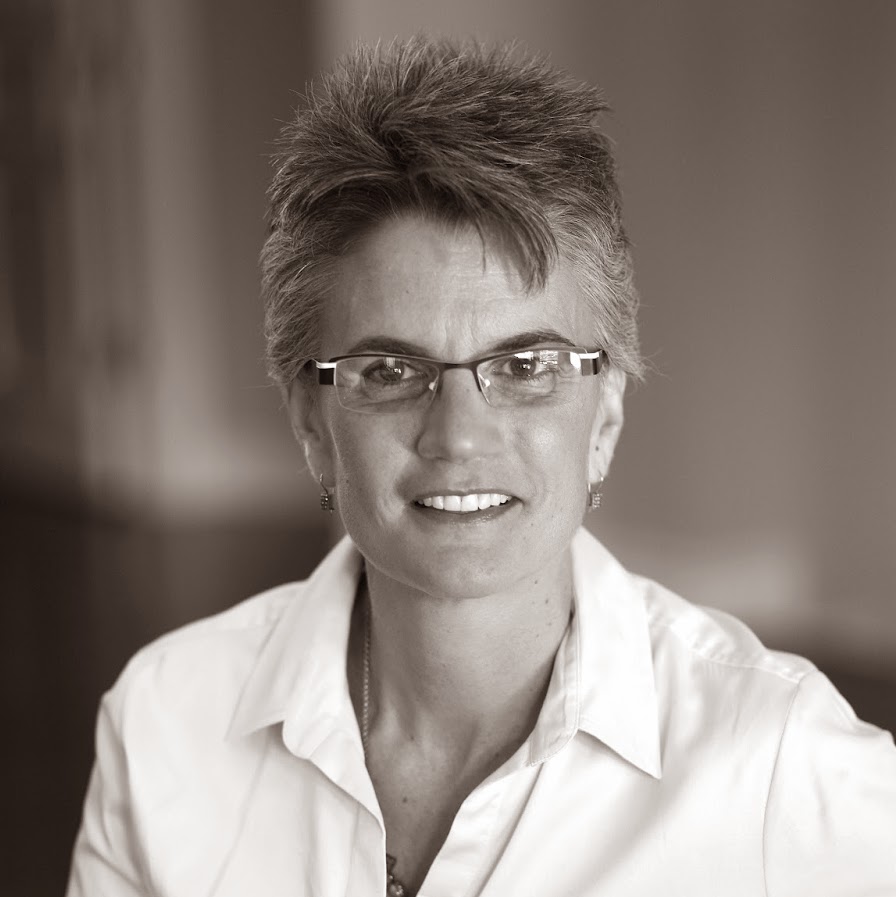 Profile: Tamara Dull
Internet of Things
,
iot
,
IoT devices
,
Smartwatch
What's on your wish list this holiday season? Got your eye on any IoT gadgets? I do. It's this watch, which I already purchased through an Indiegogo campaign last spring. I could use it now since I banished my Fitbit Charge 2 to Misfit Gadgets Island a few weeks ago.
It seems that I caught my Fitbit lying to me — not once, not twice, but multiple times. Telling me that my heart rate is 82 after I've just climbed an obnoxiously steep hill or that I've slept well for 11-plus hours after tossing and turning for hours does not instill any confidence that this thing knows of which it speaks. Welcome to the fake news in my life.
Whether you're on the receiving or giving end of IoT gadgets this holiday season, don't forget what you've learned about the internet of things this year:
These things know when you've been naughty or nice;
If you're on Santa's naughty list, no one needs to know;
And finally, don't let just anyone down your chimney!
Happy holidays, everyone! Until next year, enjoy this IoT rendition of a Bing Crosby classic:
I'm dreaming of an IoT Christmas
Not like the ones I used to know
My family will be here and room temps will be clear
Because my Nest will be aglow.
I'm dreaming of an IoT Christmas
Our smartphone cameras click all day
My brother's iPhone wows us
My sister's Droid astounds us
But Dad swears Kodak blew them all away.
I'm dreaming of an IoT Christmas
When Mom gives everyone eggnog
NORAD says the skies are clear and we can see Santa's reindeer
Until they disappear into the fog.
I'm dreaming of an IoT Christmas
With every Christmas text I write
May your holiday be fun and filled with light
'Til Alexa turns your lights off for the night.
All IoT Agenda network contributors are responsible for the content and accuracy of their posts. Opinions are of the writers and do not necessarily convey the thoughts of IoT Agenda.
---
December 19, 2017 11:32 AM
Digital transformation
,
IIoT
,
Industrial IoT
,
Industry 4.0
,
Internet of Things
,
IoT analytics
,
IoT data
,
ROI
The discrete manufacturing sector is highly competitive and price sensitive. Factories require every machine, production line and employee to contribute to achieving optimal yields, high operational efficiencies and cost controls. It's this cut-throat environment that's behind the industry's rapid move toward digital transformation, a key component of the fourth industrial revolution (or Industry 4.0). One primary way manufacturers are planning to modernize in this new era is by fully using their data. However, there's a major roadblock that stands in the way of reaching this milestone. Data sets in industrial settings are so massive and complex that they defy human analysis, forcing businesses to find another way forward. And only 3% of companies admit they've got the right tools in place to properly use data to increase operational efficiencies.
Rather than leave this extraordinary opportunity for business improvement on the factory floor, a growing number of companies are using IIoT products and services to convert their real-time, historical and other systems data into meaningful business knowledge to increase factory output, improve efficiency and stay competitive.
Valuable lessons can be learned from these trail-blazing businesses that have successfully cracked open the data and are on their way to becoming a modern, data-driven business. Here are some key things to consider:
#1 The data dilemma is real
Manufacturing businesses gather an estimated two exabytes of operations data annually. This information comes from sensors built into motors, conveyor systems, 5-axis machines and other physical assets throughout their factories. It also comes from historical operational data sources, in addition to several other related systems, such as line-level programmable logic controllers, human-machine interfaces and enterprise resource planning systems.
The next phase in factory automation is expected to grow these data counts exponentially. In fact, new forms of digital technology, including touch interfaces and augmented reality systems are already popping up in the modern factory.
Considering this current and future data outlook, manufacturing executives must recognize these massive data sets are far too vast for humans to examine. It's IIoT that's needed to make timely, smart, data-informed decisions. IIoT's advanced cloud-based data analytics, machine learning and predictive reasoning helps transform rich operational data into tangible business improvements.
#2 ROI is not far away
Once appropriately analyzed and acted upon, a company's streaming and stored data become vital business assets, enabling production improvements, cost savings and smarter resource allocation.
For instance, manufacturers can use IIoT-based data analysis to:
Establish condition-based maintenance schedules to reduce unplanned equipment downtime, better manage servicing costs, optimize production and extend the useful life of equipment;
Use rules-based automation and remote control access to maximize yield while also maintaining quality, prolonging equipment lifespans and remaining compliant;
Automate and connect every corner of the factory floor to optimize processes and material flow for more precise planning, just-in-time manufacturing and workplace safety;
Make machines more autonomous, such as automated guided vehicles and industrial/collaborative robots, to reduce the workload of IT, operations and engineering staff; and
Find the core determinants of production and workflow performance, then take action to continually improve them.
And these are not the only applications of IIoT that can significantly improve financial outcomes. A PwC survey of industrial sectors, for example, projects that 10% of all companies that digitally transform their factories, and 27% of "first movers" that do so, will simultaneously achieve more than 30% increased revenue.
#3 Precise goals key to success
It's important to note that manufacturers are not investing blindly in the brave new, digitally transformed world. They are strategic about where they make their investments in order to reap the most reward.
A recent study from Bsquare (registration required) revealed that logistics (95%) — including that on the factory floor — was the most common challenge being tackled by manufacturers that are currently adopting IIoT. The other two top priorities were machine health (82%) and operating costs (34%).
Whatever the goal, IIoT systems have become a factory's secret weapon to aggregating their full repository of data now and into the future. By unlocking previously unknown operational insights, businesses will be able to increase output, manage costs and improve productivity to secure their inclusion in the prestigious class of Industry 4.0.
All IoT Agenda network contributors are responsible for the content and accuracy of their posts. Opinions are of the writers and do not necessarily convey the thoughts of IoT Agenda.
---
December 19, 2017 10:50 AM
Bandwidth
,
Data Management
,
Internet of Things
,
iot
,
IoT data
,
IoT devices
,
IOT Network
,
Network management
,
Network planning
,
Wireless
While the age of mobility brought its own set of networking challenges, it also brought a degree of homogeneity. However, this degree of consistency won't last much longer; with the rise of the internet of things, network planning is going to get a whole lot more complicated.
Here comes IoT
One of the biggest components to network planning is looking at the "how much" and "when" as it relates to bandwidth. Traditionally, most devices — everything from servers and PCs to laptops and smartphones — had significant storage, compute and networking power. Lower-powered devices were linked to these devices, much in the same way smartwatches were initially tied to smartphones. This means that there were a finite number of devices with semi-predictable bandwidth requirements. So, that made network planning less daunting.
Today, with the rise of IoT, anything can be connected directly to the internet. So, what exactly does this mean for networking planning and optimization? Less predictability and more uncertainty.
More connections and fluctuations means more complexity
The number of connected devices and machines being added to the network is one of the most widely talked about impacts of IoT. However, beyond the sheer number, these devices have variable computing capabilities and variable bandwidth demands, and as a result, require more agile bandwidth adaptation. There has also been a shift in how technology creates, stores and sends data.
Let's take a look at a few examples from the transportation industry. Bombardier introduced a new aircraft that has an engine with a staggering 5,000 sensors — that is an almost 2,000% increase compared to the less than 250 sensors most engines have today. This means significantly more data needs to be processed, and while some of the data is sent to the ground during flight, most of the data is stored until it connects to a Wi-Fi connection. This is because as of right now, sending data over a cellular network is extremely cost prohibitive. Similarly, Tesla's cars collect data and video on the road with most of it being stored and relayed once connected to a home Wi-Fi connection.
Not only is there more data, but there is also less consistency in when and where data is produced. This can cause wild fluctuations in bandwidth requirements in any given area of the network, as well as the network core itself. These considerations require network operators to utilize powerful new software that enable network automation and orchestration. Network slicing is also a vital part of the equation as it allows for the traffic to be properly isolated and prioritized, as well as expand and contract based on specific needs.
Getting everyone to talk the same language
Another consideration is size. As IoT sensors and other devices shrink, they are constrained in their compute, storage and network capabilities either due to size, weight or cost (or a combination of all three).
The industry's response to these constraints has been deployments of low-powered wireless technologies (LPWAN), including: ultra-wideband, near field communication, DASH7, Zigbee, Sigfox, Weightless, Nwave, Ingenu and long range (LoRa). While many of these new technologies overcome challenges around size, many do not rely on TCP/IP or Ethernet, but rather on derivatives or alternates.
As such, in the new Wild West of IoT, the gateway has emerged as the wrangler to pull these disparate technologies together. As defined by IoT Agenda, "a gateway is a network node that connects two networks using different protocols together. While a bridge is used to join two similar types of networks, a gateway is used to join two dissimilar networks." Problem solved? Not quite. The range of many of these technologies requires that the network get much closer to the user. In fact, gateways may even need to be deployed closer to the premises than existing service provider pedestals. This means companies can not only rely on cell service towers, but must find ways to get devices closer to each other, as well as the end user.
One unexpected but common structure companies are turning to? Streetlights. Many cities across the U.S. are in the process of converting their existing streetlights to LED lights. One reason is for cost-savings. The other? They provide an opportunity to mount sensors and even deploy networking equipment directly inside the streetlights. Cities or public/private partnerships that deploy LED lighting may one day provide network providers the opportunity to build networks on and in these streetlights. If this is successful, streetlights have the potential to become the new cell tower.
However, this too comes with its own challenges. Compared to cell towers, the use of sensors means more installations and more technology to service, triggering a slower rollout and higher maintenance costs for providers.
What does this mean?
According to IDC, approximately 80 billion devices will be connected to the internet by 2025. That comes out to 152,000 new smart devices being connected to a network every minute — a whole lot of bandwidth to manage. With the rise of IoT, it is clear that network providers will need to gain a greater level of visibility into their networks, as well as the needs of their customers, in order to plan for networking demand today, and prepare for tomorrow.
All IoT Agenda network contributors are responsible for the content and accuracy of their posts. Opinions are of the writers and do not necessarily convey the thoughts of IoT Agenda.
---