---
March 27, 2018 1:56 PM
ICS
,
IIoT
,
Industrial IoT
,
Internet of Things
,
iot
,
iot security
,
SCADA
The IoT market is not as large, or growing as fast, as once thought. While the internet of things is an undeniable trend with monumental implications for global businesses, industries and governments, the technology phenomenon has a few blind spots that have slowed customer adoption and integration, especially within industrial operational technology (OT) networks.
The missing ingredient
There's a lot to be gained by adopting connected IoT or IIoT technologies within OT networks and industrial control systems (ICS) environments. By using common internet protocols combined with the cost-savings of using connected terminals, industrial operations can utilize real-time analytics and multisite connectivity to improve efficiencies across numerous industrial verticals. So, why have ICS practitioners and stakeholders not adopted these new technologies? One word: security.
As OT networks begin to integrate more intelligence, such as intelligent human-machine interface and cloud SCADA, ICS practitioners are now unable to reconcile the new security risks that have been created as a result. Since OT networks control critical infrastructure and processes, network failure inherently comes at a greater consequence than in typical IT networks. The potential for substantial financial loss, environmental damage and even loss of human life resulting from a security breach is a real possibility in the industrial realm. According to a 2017 study from Strategy Analytics, the impact of lagging cybersecurity investments is evident.
The findings
In the 2017 study, Strategy Analytics interviewed IT decision-makers across nine vertical markets in the U.S., UK, France and Germany, and found that investment and growth in IoT/IIoT systems have been less than once thought or hoped. For example, over 70% of current IoT deployments in the United States involve less than 500 devices. And around 66% of businesses in the survey spent less than $100k on IoT/IIoT projects in 2016.
From a global perspective, 35% of firms with IoT/IIoT deployments, reported less than 100 devices connected. This reality was not a reflection of what has been forecasted by many leading technology companies servicing the IoT market over the last few years. This may lead one to ask — why is there such as large disparity between expectations and reality?
Another very interesting detail in the study was the vertical distribution of Strategy Analytics' findings. The three largest represented verticals in the study were primary processing, security and utilities — representing about half of all IoT/IIoT market spend in 2016. By 2025, automotive, security and primary processing are projected to each generate $50 billion annually in IoT/IIoT revenue. In a very literal sense, modernizing OT/ICS with connected systems, as well as spend, drives much of innovation activity. In other words, industrial IoT is on the path to becoming the largest market for connected and automated systems under the greater IoT umbrella.
Clearing the path
IoT/IIoT concepts have progressed from experimental to mainstream. Now, general IoT/IIoT technologies must compete for a share of IT/OT budgets, which isn't always easy to do. Businesses and public sectors are implementing general IoT/IIoT systems, but they're doing so cautiously due to associated cybersecurity concerns and consequences of systems failures, especially at the OT level. Until investment in ICS cybersecurity technology parodies investments in connected and automated systems, IoT/IIoT growth will be challenged.
All IoT Agenda network contributors are responsible for the content and accuracy of their posts. Opinions are of the writers and do not necessarily convey the thoughts of IoT Agenda.
March 27, 2018 10:49 AM
Internet of Things
,
iot
,
IoT devices
,
IoT hardware
,
MCM
,
PCB
Next-generation IoT printed circuit boards are taking on a completely different anatomy than conventional PCBs thanks to a group of technologies that savvy IoT PCB houses are deploying. The whole idea behind these technologies is to meet the size, performance, reliability and cost demands of advanced IoT devices.
These technologies include:
High-density interconnect (HDI),
Micro via,
Multi-chip modules (MCMs),
Direct die attach on the substrate, and
Package-on-package (PoP).
Just like the name implies, HDI PCBs allow greater board density so that you can put more compact devices into a small circuit board area, like on the small flex or rigid-flex circuit boards used in most cases for IoT devices. HDI PCBs also bode well for lower power consumption and improved electrical performance. When components are placed in closer proximities, shorter distances translate into better electrical performance, thus lower power consumption. Plus, HDI PCBs require a reduced number of materials due to their high density, resulting in less cost.
So, as can be well imagined, the IoT PCB designer is constantly fighting for every little tenth of an inch of circuit board real estate. This is where HDI PCBs can open up the small circuit board and allow the designer to pack more electronic functions into those tiny areas. But it's not only on one PCB side where this high density is found, it's also on the backside of an IoT flex or rigid-flex circuit board that offers a greater area for customer demanded circuitry.
Micro vias are leading the HDI charge. These are extremely small laser-drilled holes that allow electrical connections to be made between the layers in a multilayer IoT flex or rigid-flex circuit board. Since they're considerably smaller than regular plated-through vias that go from top to bottom of a board, micro vias conserve a significant amount of IoT PCB real estate, and thus increase reliability.
Here's a more detailed explanation of how micro vias save that space: Micro vias are vias that are typically smaller in size and diameter and are generally used within internal layers of a particular PCB. They are used in the form of either blind or buried vias. Blind vias start from top or bottom side of the board and terminate inside internal layers, say starting at the top and terminating at layer 5 on an eight layer board. Buried vias, on the other hand, are micro vias that start and terminate inside the internal layer structure of the board.
Using micro vias uses less space on the board, as well as frees up the top and bottom layer, allowing more components to be placed, thereby freeing up valuable real estate on a board.
Now, we come to MCMs. The form factor remains the same as a conventional integrated circuit (IC). However, the technology has advanced so much in recent years that chipmakers are placing multiple ICs on a single silicon die or chip. Here again, more complex and powerful circuitry is packed into ever-shrinking components to meet IoT OEM customer requirements.
Direct die attach is also starting to come into the picture. This means a chip without its conventional device packaging is directly placed on the IoT PCB using any one of several techniques known as wire bonding, flip chip, wedge bonding or chip on board. But device packaging isn't completely out of the picture for IoT PCBs. There's still the PoP that chipmakers use to stack one packaged chip on top of another to conserve board area.
All in all, you can see with these technologies that the state of the art in IoT PCBs is progressing at a steady clip to hand the IoT OEM the best quality and reliability possible at well-planned cost structures.
All IoT Agenda network contributors are responsible for the content and accuracy of their posts. Opinions are of the writers and do not necessarily convey the thoughts of IoT Agenda.
---
March 26, 2018 2:50 PM
Access layer
,
Communications
,
Connectivity
,
Edge analytics
,
Edge computing
,
Industrial IoT
,
Internet of Things
,
iot
,
IoT analytics
,
IoT data
,
IoT devices
,
IOT Network
,
RF
,
Wi-Fi
,
Wireless
Often when we think of oil and gas, we think of huge international producers with thousands of well sites across the world. However, this doesn't represent everyone in the oil and gas industry. There are many small- to medium-sized producers parsed across the world with only a fraction of well sites compared to production giants. This means these smaller producers must be agile and resourceful to keep up with the big guys. The right technology at the well pad enables these smaller players to compete by reducing manual inspection costs and mitigating safety and environmental concerns.
Intelligence at the well pad
Today's technology allows analytics and intelligence to be applied right at the wellhead environment. This is a step further than traditional communications because it enables processing power, intelligent applications and programmability at the meter and sensor level. With intelligent processing power at the edge of networks, the wellhead is poised for automation, as well as predictive analytics, remote command and control, new protocol translations and modern cloud-based services.
Edge intelligence helps operators streamline jobs and provides IT decision-makers with data that helps them understand daily operations. Edge intelligence and app programmability makes this possible by powering data transmission, improving data quality and enabling data analysis. This new concept of processing and taking action on well data at the source saves operators time, improves efficiency and increases safety.
For example, utilizing an edge processing device that has data storage and RAM capability, operators can implement simple programs that send well and meter data directly to managers via email. Alarming, trend analysis and automatic shutdown are other examples of edge intelligent applications that can be written on open-source programming platforms like Linux and Node-RED.
Connecting intelligent systems
Clearly, edge intelligence provides business benefits, but selecting the right technology to connect these systems can be a challenge. Operations managers need a wireless communication technology that can support next-generation well pad needs. The technology must include a combination of local data monitoring, logic execution and remote, real-time data visualization. This is especially beneficial at well pad sites that are remote and isolated.
The good news is that technology and operations decision-makers now have comparable technology options:
Wi-Fi enables voice, video, sensor data access and perimeter security at the wellhead. Additionally, intelligent monitoring systems can use Wi-Fi for rapid maintenance at the well pad, saving precious time for maintenance staff. Wi-Fi also allows for operations staff to troubleshoot or collect data from a remote location, such as an office or a truck. RFID devices and wearable safety devices can also be connected to the Wi-Fi networks to ensure that every staff member is kept safe on-site.
Frequency Hopping Spread Spectrum, or FHSS, RF technology can ensure data transport in the absence of Wi-Fi. The wireless intelligence located on the devices in the sensor network enables local execution on the RF devices, which supports data storage or data collection and analysis. And on cloud-based services, collected data can be shared globally or have additional analysis applied to it. Wireless telemetry can also be used in hazardous environments through modular wireless I/O solutions with sensors to monitor specific points along the wellhead.
Programmability ensures operations are optimized for today's requirements, and that it anticipates future technology and connectivity needs.
Benefits beyond ROI
Well pad intelligence leads to ROI, not only through wireless automation and control, but also by transforming operations and streamlining production. Smaller oil and gas producers now have the power to make intelligent decisions by using processing power and programmability at their well pads and reducing costly, and sometimes dangerous, manual inspections. Using edge intelligence creates a more secure operating environment and communications network. These solutions not only benefit the operators today, but prepare them for future technology needs.
All IoT Agenda network contributors are responsible for the content and accuracy of their posts. Opinions are of the writers and do not necessarily convey the thoughts of IoT Agenda.
---
March 26, 2018 12:58 PM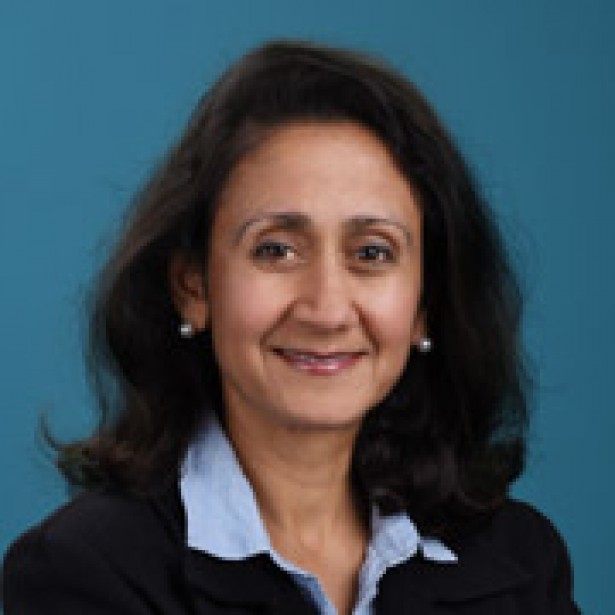 Profile: Amena Ali
Customer satisfaction
,
Internet of Things
,
Interoperability
,
iot
,
IoT analytics
,
IoT applications
,
IoT data
,
IoT devices
,
Predictive maintenance
,
smart home
,
User experience
Customer experience will overtake price and product as the key brand differentiator by the year 2020 according to consulting firm Walker. While numerous factors contribute to the customer experience, information is at the top of the list. And that is where the internet of things comes in: the ability of IoT-enabled home devices and sensors to generate valuable insights for consumers is just beginning to transform the value product and service providers can offer to their customers.
Think home energy intelligence on connected devices, such as smart thermostats and lights, as well as legacy appliances, such as HVACs. If data could be made available from a home's connected heating/cooling unit on performance deterioration trends and predictive insights on failures, HVAC contractors could preempt many service calls that often lead to customer frustration.
Providing consumers with easily digestible information from IoT-enabled devices can accelerate the adoption of connected home technologies in several key ways.
Addresses smart home device complexity
Early adopters of connected home devices may be able to handle self-installation, but for mass market these devices can be complex not only to install, but also to get them to play nicely with one another. If smart home installers and service providers had access to data from these devices, it becomes easier to help consumers diagnose issues via customer service, or even make the information available for customers to troubleshoot on their own.
Blake Kozak, analyst at IHS Markit, affirms that professional customer service will become more integral for IoT-enabled home devices as more consumers link up their thermostats and intelligent personal assistants, such as Alexa, with legacy home appliances, like HVACs and refrigerators:
"It takes a lot of time and research to actually install, and properly use, a smart home system, and it becomes especially challenging when you have multiple devices that are interconnected. We're seeing a lot of the market swing more toward the professional side, because they can vet products before they go into the home. [They] know which products will work together, and which don't, and consumers then know who to call if the device doesn't work."
Whether a consumer is turning to a professional or self-servicing, the more intelligence made available through connected devices the quicker the resolution will be.
Preempt negative customer experience
From a customer experience perspective, a great deal of focus is on how brands can use artificial intelligence and IoT to automate customer service and remove the human element. Within five years, research suggests consumers will manage a whopping 85% of relationships with an enterprise without interacting with a single human being.
But to reduce the customer service human element without driving customers nuts, the information must be accurate, up to date and personalized to that individual's connected home situation. Without data that can be personalized to a customer's specific setup of connected home devices, as well as diagnostic information on the "health" of those devices, it is hard to make a dent in delivering a superior customer experience.
Home energy intelligence can preempt negative customer experiences by knowing when a device or home appliance is likely to break down before it happens and provide the consumer with peace of mind. In the case of HVAC contractors, for example, home energy intelligence drives greater loyalty for repairs, replacements and ongoing service agreements. Providers can alert customers to the performance and efficiency of their HVAC, the single largest user of energy in the home and key to comfort, on a real-time basis — informing consumers on the power usage and health of these appliances in order to help them reduce energy costs, preempt appliance breakdowns and avoid catastrophic failure.
Learn how customers interact with home devices
IoT-enabled home devices can in effect offer service providers an uninterrupted "focus group" on how customers interact with their devices and appliances, and issues that come up, as well as other usage insights that can guide future product development.
Data on these interactions are increasingly necessary to meet customer experience expectations of millennials, a segment driving smart home adoption. In fact, Parks Associates research indicates millennials will lead smart home and consumer electronics purchasing during holiday seasons, with 46% reporting high intentions to buy at least one device and 36% planning to give one as a gift.
Moreover, when it comes to the connected home specifically, more is better for millennials. More information, as well as more frequent interaction with the service providers, through various touchpoints. The Smart Energy Consumer Collaborative's "Spotlight on Millennials" report indicated that millennials place high value on digital experiences, easy-to-access information, environment-friendly products/services and saving money. Information on how millennials — and other demographics — interact with their connected home devices can go a long way in meeting customer service expectations. Personalized programs based on home intelligence offer greater control of how millennials use these devices for comfort, safety, security and cost savings. The report also reinforced that millennials seek more frequent and meaningful interaction with service providers than prior generations.
Connected home devices are not limited to smart thermostats and lights. Performance and usage insights are possible even for homes with legacy "non-connected" appliances such as HVACs and refrigerators because every appliance in the home is connected — to the power network in the home that feeds the electricity to power them. By using data these devices and appliances produce, service providers can significantly enhance the customer experience.
All IoT Agenda network contributors are responsible for the content and accuracy of their posts. Opinions are of the writers and do not necessarily convey the thoughts of IoT Agenda.
---
March 23, 2018 1:06 PM
Internet of Things
,
iot
,
IoT applications
,
Smart cities
,
smart city
,
Smart grid
,
Smart transit
,
utilities
Our surroundings are getting smarter every day. Our homes are more connected all the time, and our digital assistants can order us a pizza, get our groceries, check the weather and even answer the door. Our cars are smart enough to drive — or at least parallel park — themselves. We are even seeing buildings becoming smarter, as their HVAC systems, elevators, lights and other aspects are becoming connected via the internet of things. But what about the other, less sexy but equally important parts of our everyday lives, like the infrastructure that ties our communities, cities, states and countries together?
According to the dictionary, infrastructure is "the basic physical and organizational structures and facilities (e.g., buildings, roads and power supplies) needed for the operation of a society or enterprise." Anyone paying attention to the current leadership in the United States will know that this term is frequently mentioned, and oftentimes so in the context of needing investment and overhaul. Of course, if you have driven on some of the roads in the United States or used the well-worn airports, then you can attest: the infrastructure needs some upgrading.
But, does it need some digitizing as well? In short, yes. As nations such as the United States attempt to overhaul their infrastructure, while developing regions looks to modernize, weaving IoT will bring benefits for both general maintenance, but also the possibility for new business models.
Smarter power grid means greater power efficiency. Cities, such as San Diego, are already working to connect the power grid, allowing the city to better monitor and adjust for outages. Bringing more connectivity to the grid offers municipalities an opportunity to better ensure consistent access to power. While IoT will not prevent a nor'easter from cutting electricity to thousands of homes in New England, or avoid outages due to hurricanes coming through the Gulf of Mexico, it can help to better monitor unexpected surges or less dramatic outages. Power companies will be better equipped to understand where surges are happening and where they can throttle down power to areas that have expected down times. Moreover, IoT gives officials the ability to better identify the cause of an unexpected outage. Down the road, power companies could incentive consumers' behaviors. Knowing the details of the usage could open the door for power companies to be savvier in terms of how they work with their customers to better utilize power.
Our roadways can power our cars and fix our potholes. Anyone who has an NFC-enabled smartphone already knows about wirelessly charging your mobile phone — but what about your car? There are already experiments underway to explore electrifying roads that can allow an electric car to be charged while driving. Furthermore, roads will not only be able to charge your car, but will become smarter by understanding and sensing the wear and tear, being able to proactively anticipate when repairs are needed, and also providing usage data. According to the American Society of Civil Engineers, productivity losses amount to $100 billion due to congestion and poor road conditions. If our roads become smarter, they can allow for more efficient repairs and better routing optimization. Smart roads will be able to communicate with the vehicles that are using the roads to better optimize traffic, as well as ensure greater up time.
Airports, ports and railways. If you have traveled to New York recently and used LaGuardia Airport, you know that the airport is going through a massive, much needed overhaul. But are these aspects of infrastructure ready for more than just a structural overhaul? Airports are always a symphony of chaos. Adding digital technologies to this cacophony might bring more structure to our airports — and the same is true for ports and rail heads. Airports like those in Dubai are looking to bring IoT to better manage the flow of cargo, planes and even passengers through the terminal. Cargo ships are already leaning on RFID to allow for better track and trace of containers through the port. The next step for this infrastructure is to tie this data to the greater network. These transformation nodes becoming more digital would allow for greater optimization within their four walls, but also, when tied back into the greater infrastructure, allow for enhanced supply chain productivity.
Technology leads to better water management. Looking at the UN statistics, one of the biggest issues our planet faces is getting clean water to a wide swath of the population. How can IoT possibly address this issue? Better insights into our water infrastructure can begin to reduce loses via poor pipes and valves. Digitizing the water infrastructure can also allow for more efficient data to gauge how the water is being distributed and used. By some estimates, a state such as California could save millions of gallons of water if they were to adopt universal smart metering of their water usage. Greater insight into the physical movement of water, as well as how it is truly being used at the final point of distribution, allows for water companies to bring efficiencies to the network.
Infrastructure is vital to any community or society, as we all utilize it daily, and leaning on digital technology can enhance it greatly. Greater digitization means greater ability to measure how our infrastructure is being used. If we can measure it, then we can improve it and, overall, reduce waste. In the long term, this could also lead to the adoption of new business models. As we have seen with a number of use cases, digitization makes way to endless opportunities — so why not apply our learnings to infrastructure?
All IoT Agenda network contributors are responsible for the content and accuracy of their posts. Opinions are of the writers and do not necessarily convey the thoughts of IoT Agenda.
---
March 22, 2018 1:31 PM
Algorithms
,
Business Intelligence
,
CDS
,
Data Analytics
,
Data Science
,
Data scientist
,
Digital business
,
IoT analytics
,
IoT data
,
Machine learning
,
Sensor data
,
SME
Business intelligence in an IoT-enabled world promises to convey competitive advantage, operational efficiency and automated support for revamped business models. Great! You get those benefits by using cloud computing, location intelligence, end-user data, advanced analytics, machine learning, AI and the like. No problem! To do this, you need data scientists. Oops!
Data science, despite being called the sexiest job of the 21st century, is still hard to come by. Our schools can't produce enough data scientists to fulfill the need to find insights within the vast amounts of data we now have at hand. If you're the CEO of a modern digital business, you need to find a way to scale insights without sending thousands of employees back to school to get PhDs in statistics.
Tech innovators have been rising to this challenge by building tools to help subject matter experts (SMEs) come to the data science party for the last few years. Gartner defines a citizen data scientist (CDS) as "a person who creates or generates models that use advanced diagnostic analytics or predictive and prescriptive capabilities, but whose primary job function is outside the field of statistics and analytics." To this day, there is still plenty of debate about whether citizen data scientists exist at all. No tool can magically turn an "ordinary citizen" into a data scientist — but that's missing the point.
In a digital world, more people need to become stats-savvy. More and more subject matter experts are building, testing and sharing data science, machine learning and AI models. These new "business" citizens are cropping up all over: in algorithmic trading on Wall Street, industrial IoT innovators in manufacturing and energy industries, and in the 22 smart city initiatives announced in 2017 all over the world.
Most of these business citizens don't call themselves citizen data scientists. Instead, they call themselves fraud investigators, digital marketers or drilling engineers. So, in terms of a title on a business card, citizen data scientists don't exist. But wait! We shouldn't throw the CDS baby out with the bathwater. We are, indeed, at the beginning of an innovation trend where new tools bring more people under the data science tent. That's good and we should celebrate it as a huge advancement.
That trend runs on citizen data science technology innovation. Citizen data science tools make it easier to create, understand, find, share, track, deploy and automate machine learning and statistical models by helping engineers, managers and business users wield data science to solve problems or improve products and/or processes. Here are a few examples of citizen data science tools welcoming SMEs to the data science party:
Embedded models and algorithms. SMEs access sales and operational data via hundreds of business intelligence (BI) dashboards and applications. New BI tooling can provide one-click access to statistical models. For example, by embedding a predictive forecast algorithm in a particular dashboard, a product manager can apply statistical thinking to forecasts by changing the model's parameters (seasonality, product mix, demographics, etc.) to mathematically estimate potential sales increases. They don't have to understand the math; they just have to understand the tool and the factors at play in their own area of expertise.
Data science sandbox. Some data science platforms provide SMEs with a drag-and-drop interface to explore, select and try out models created by data scientists. The tools let data scientists post custom models, which are vetted and packaged. SMEs can then explore a menu of algorithms, try them out and combine them with other models.
Facebook for data science. An emerging class of data science tools foments collaboration. These are tools that help SMEs and data scientists share, document and discuss statistical models relevant to specific use cases — and they are often integrated with a sandbox for SME experimentation.
Enterprise project management and auditability. In some industries, it's essential that the organization can manage, audit and trace which statistical models are used to make business decisions. In pharmaceuticals, for example, if a model is used to validate drug trial results, that model must be transparent should any issues arise concerning decisions made about the trial. These tools help scrutinize and validate the governance and control of models as their impact on business decisions grow.
Intrinsic machine learning. In the future, pretty much every software application will learn as you use it. When machine learning is built into an app, you're not really doing data science, but you are consuming it. All you'll notice is that the application seems to become more useful (a good thing).
These technologies do not turn citizens into PhDs, nor do they aim to. But they do serve to convey capabilities and intelligence wrested from data science, AI and machine learning. And they are serving more and more of the workforce for increasingly varied purposes. That expands the utility of data and of data science so more people can make smarter decisions, and that's good for citizens everywhere.
All IoT Agenda network contributors are responsible for the content and accuracy of their posts. Opinions are of the writers and do not necessarily convey the thoughts of IoT Agenda.
---
March 22, 2018 10:54 AM
cybersecurity
,
Data-security
,
Internet of Things
,
iot
,
iot security
,
malware
,
Risk management
,
security in IOT
,
Segmentation
,
Viruses
IoT will continue its steady growth patterns for the foreseeable future. The estimate is 20 billion "things" by the end of this year — that is a big population of IoTs! With research pointing towards retail, healthcare and supply chain as key commercial markets that have a high adoption of IoT, meeting the need for security controls will be a massive undertaking. There is a need to secure the devices and data from the platform to the infrastructure, as well as the need to monitor the profile and behavior of the IoT devices and deployments. As with other new emerging technologies, standards have begun and will continue to appear from OEMs through collaborative and proven workgroup models. As these standards become adopted, a new wave of products will be delivered as upgrades and updates to performance, features and security. We have all seen this in the products space through our tech lives. I expect the transition to have a three- to five-year cycle to refresh the IoT populate — just an opinion of course!
During the transition and post-transition, the necessity for cyber event monitoring, device profiling and analytics for data and information protection will be a priority. Today, we are in the position of "houses without doors and windows," and are transitioning to "houses with doors, windows and locks" to the latter with full awareness of the events inside and outside of the house.
What do we want to know about IoT devices and systems? Their security posture? Their profile and state? Their communication paths? How about knowledge about their activity such as "on," "off" and "connected when?" We need to know if and when they are infected with malware or viruses, or are connected to "bad actors." These types of questions need both current and future technology as platforms are standardized and likely have embedded security. There is always the question of "opt in?" — did the platform owner opt in and enable any of the security capabilities?
In my experiences with vertical markets and the adoption of IoT, the benefits are measurable in terms of productivity, awareness of the device and control. However, the downside is in the lack of security, cyber event monitoring and profiling/posture that have created significant risks. In most vertical markets, the risk of a cyberattack is typically targeted to access corporate data. Deployment of malware, viruses, ransomware and distributed denial-of-service attacks has been very damaging as well. One piece of advice is that we, on a consistent talk track, move all IoT devices to their own network in order to segment them from data networks. Time and time again, IoT devices and systems are the gateways to the corporate data — shame, shame, shame…
All IoT Agenda network contributors are responsible for the content and accuracy of their posts. Opinions are of the writers and do not necessarily convey the thoughts of IoT Agenda.
---
March 21, 2018 2:42 PM
ai
,
Artificial intelligence
,
Bots
,
Workplace
Artificial intelligence has come a long way in the past few years. What began as a concept has now become very real, with AI playing poker, telling us when to leave for the airport and letting us know what the weather will be like tomorrow.
With the exponential rate of technological change, AI will continue to affect our lives more quickly and pervasively than ever before. One area that is already being impacted is the workplace. Yet, the hype surrounding the emerging technology is sowing confusion. Here's a clear-eyed look at what AI is and how it can be put to work today.
Develop a strategy
According to the Economist Intelligence Unit report, 75% of business executives surveyed said AI will be actively implemented in the next three years. Artificial intelligence is very popular; everyone is talking about it, everyone wants it, and very few understand how to use it in a long-term meaningful way. The first hurdle is to decide how and where to introduce it in an organization.
This can be difficult because of the fear of job loss and that the technology will replace human skills. This can be expected; with every new technology there are challenges. How do we help people who are concerned that their jobs are being replaced by AI agents and robots? Will users trust their AI agent with all their information?
Let's be clear. Many experts disagree on what new technologies like AI will mean for the workforce in 10 or 15 years. But where they do agree is that AI will not completely cover tasks that humans do now. As with business disruption, organizations will need to invest in training, education and transparency as an essential part of implementation.
To counter this fear of potential job loss or job automation, lean toward AI technologies that benefit employees on a day-to-day basis, for example improving the flow of communication, ability to collaborate and the sharing of knowledge.
Here's some advice for getting started
Pick a small project or "low hanging fruit." Rather than going all in, some companies begin by picking a small project that could benefit from cognitive technology and using a smaller, less transformative toolset to attack it. One way to do this is use an existing vendor's software with cognitive capabilities and introduce the technology to a small group of employees to test out. Ask yourself: Which key jobs in the organization will benefit by intelligent technologies? Start by implementing a system with this natural test group. Take a human approach and encourage feedback before branching out to the larger organization.
Improve meeting ergonomics. One way to ensure that we are choosing AI technologies that impact employees every day is to enable those that help take the frustration away from meetings. We all have our pet peeves when it comes to conference calls. Complex dial-ins, long passcodes, figuring out the complexities of sharing content both locally and remotely, not knowing who's joined, who's speaking, loud typing, heavy breathing, dogs barking. AI today can improve audio quality by eliminating background noise that commonly plagues meetings. Cross-office video chats can be improved by providing facial recognition and identification for all of the parties on the call. It's that simple.
We are living in interesting times, where digital assistants can change the temperature of homes and Amazon anticipates our every purchase. The implications are just starting to be felt in the workplace. And although emerging technologies come with challenges, the rewards to stepping up to the plate and addressing those concerns can ultimately help improve productivity and positively impact employee experiences.
All IoT Agenda network contributors are responsible for the content and accuracy of their posts. Opinions are of the writers and do not necessarily convey the thoughts of IoT Agenda.
---
March 21, 2018 10:44 AM
Data privacy
,
Data-security
,
Internet of Things
,
Interoperability
,
iot
,
IoT data
,
IoT devices
,
iot security
,
M2M
,
standards
Whether it's smart wearables, connected cars and machines, consumer electronics or smart city deployments, there is no denying the internet of things is growing at an increasingly rapid rate. According to the latest industry reports, the number of connected devices will reach more than 20 billion by 2023, a figure which represents a huge opportunity for service providers.
However, yielding this opportunity in the correct way to create true value for enterprise and consumers while ensuring a safe and secure experience does not come without challenges. Addressing these is not something that device providers, service providers or application developers can ignore in their IoT strategies — but there is a solution.
Safe and secure
As technology advances, issues surrounding cybersecurity increase, making this one of the biggest prohibitors to mass IoT adoption as new security challenges, requirements and issues arise with each deployment.
Due to the nature of the sensors and actuators IoT integrates — which directly impact peoples' living and working environments in the real world — those operating in the IoT chain can no longer put security on the backburner. This is particularly true in industrial environments, where security glitches could present safety concerns that have never been contemplated before, with a breach potentially resulting in a life-threatening situation.
A recent Parks Associates' survey revealed that almost half of consumers rank data security and privacy issues as one of their top concerns about connecting their devices to the internet. In light of the unprecedented amount of data these devices collect, in terms of quality and quantity, it comes as no surprise that consumers are concerned about privacy breaches and hacking.
True value
The other big must to ensure IoT's success on a mass scale is delivering an experience that truly enhances end-users' environments. The use of M2M technology is complex by definition, as it includes a wide range of functions, as well as numerous devices and servers.
This complexity needs to be hidden from end users via a simple, easy-to-use interface which allows control of their operations, be it a connected home or smart factory, through one system. If end users need to operate different, complex systems or the experience is disjointed in any way, this adds stress and additional actions which will inhibit adoption.
In addition, the data sharing the internet of things enables must bring clear value.
Framework makes the dream work
A horizontal linking of data through a universal, standards-based approach is key to delivering on these requirements as it enables multiple devices from various industries to be brought together on the same platform, sharing data that will ultimately improve the end-user experience and improve security.
The oneM2M standard provides this framework for IoT deployments, giving a blueprint for a horizontal platform which consists of an abstraction layer to allow every component in the deployment to communicate. This harmonizes data models to offer a cross-vertical and multi-vendor interoperability and authentication of each application or device, improving the value data sharing brings to end users in a secure and controlled manner.
Among the complexities oneM2M's abstraction layer hides is security. One example of how oneM2M is addressing this key area is through a partnership with GlobalPlatform, which protects digital services and devices by standardizing and certifying a security hardware/firmware combination, known as a secure component. The collaboration between the two organizations helps ensure that oneM2M will be able to satisfy the future security demands of the IoT.
As well as providing security and remote management services for the IoT end point, GlobalPlatform security technology can also be applied to a device or service to protect each individual device both inside and out.
Unlocking the full potential of IoT
By combining the strengths of oneM2M and GlobalPlatform in this way, the entire ecosystem benefits from added value. Service providers benefit from improved remote administration and management of secure services through integrated support, and IoT app developers can easily handle the multiple security levels.
Meanwhile, horizontally linking data ensures additional benefits to end users in terms of convenience and safety through carefully coordinated structures unified by the same standards.
All of this is only possible once devices from different verticals and different vendors begin to communicate with each other in a safe and secure way. If this can be achieved, a global roll out of IoT technologies will clearly complement the lives of end users, not further complicate them.
All IoT Agenda network contributors are responsible for the content and accuracy of their posts. Opinions are of the writers and do not necessarily convey the thoughts of IoT Agenda.
---
March 20, 2018 1:45 PM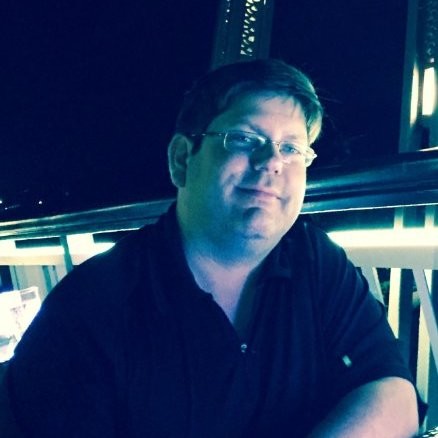 Profile: Tim Sherwood
ai
,
Artificial intelligence
,
Data Analytics
,
Enterprise IoT
,
Internet of Things
,
iot
,
IoT analytics
,
IoT data
,
IoT devices
,
IoT platform
,
Sensor data
With more than 4 billion internet users worldwide today and 31 billion connected devices forecasted by 2020, the future of the digital world lies in how people and "things" will interact with each other. The key to this will be the convergence and consolidation of internet of things platforms and devices which will be able to seamlessly exchange data between people, networks, devices and applications.
Creating this world, where multiple service and technology layers work harmoniously to create ubiquitous, ultra-connected experiences, is a task that will take years to complete. It requires a robust technology platform, powered by artificial intelligence.
Today, we are siloed in how we think about IoT. We develop solutions for the sake of technology and continue to think in small incremental steps about the data we are collecting. It's relatively easy and cheap to deploy a connected sensor and collect data, but it's the easy way out and everyone is doing it. The industry is missing a critical link: the marketplace for IoT to use the data collectively and build an ecosystem for distributed monetization of data. This is where AI comes in.
By 2025, IDC predicts that there will be over 80 billion connected things creating and replicating more than 180 zettabytes of data every year. Yet today, only a very fraction of the data that people and businesses generate, collect and store ends up being used to its full potential.
The convergence of AI and IoT can change this by creating a connected system of things that can be used in everyday life. This can — and must — lead to the creation of an industry-wide ecosystem in which data from connected devices can be shared and monetized by everyone. Such an ecosystem could be defined at industry vertical level, or it could create connections between different industries — a combination of vertical and horizontal approaches. Supply chain management is a good candidate for such a treatment.
There are clear indications that the telecommunications industry has already succeeded in aligning these types of efforts; we are moving from a network of discrete cellphone towers, associated with and operated by different mobile network operators, resulting in incomplete coverage, depending on which mobile network operator a subscriber used, as well as what location they were in. The trend towards shared infrastructure helps to create better scale economies and a seamless experience for cellphone users as a result. This trend reflects economic and operational common sense, thus proving the validity of a common infrastructure for IoT, powered by AI.
We are heading toward an environment in which instead of having many discrete applications controlling multiple environmental factors, there is the potential to have interconnectivity through a unified platform. Let us take the example of home automation. Imagine you are sitting in your living room and you feel a cold draft. Instead of the thermostat simply raising the temperature, the thermostat will understand that a window in one room in the house might be open and alert you to that fact. This is an area where the value of a combination of IoT and AI lies moving forward. For these types of connections to work, there also needs to be an advanced network to connect all of this data and analytical processes together.
In the business world, factories and power plants could take advantage of the massive amount of data generated by sensors to predict usage trends around lighting, air conditioning or heating systems in buildings. Using an AI platform to crunch data from these systems, businesses can gain insights into energy usage trends to deliver actionable intelligence to help set light and heating levels to the optimum level, based on predicted usage and occupancy of different spaces in a building. This way a factory doesn't need to use as much energy for the night shift when there may not be as many staff in the facility.
The technology revolution we're living through has, and will continue to, change our approach to many aspects of daily life, but it won't happen overnight. So-called industry earthquakes, like AI and IoT, must continue to evolve and the industry must come together to make this a reality.
All IoT Agenda network contributors are responsible for the content and accuracy of their posts. Opinions are of the writers and do not necessarily convey the thoughts of IoT Agenda.
---