---
July 8, 2019 4:58 PM
Internet of Things
,
iot
,
IoT adoption
,
IoT benefits
,
IoT connectivity
,
IoT deployment
,
IoT strategy
If you do any reading today about the priority initiatives that organizations focus on, you'll quickly come across discussions about innovation, digital transformation and emerging technology. Although you could easily toss these all out as industry jargon or buzzwords, there are true business advantages behind each one. Increased competitive pressure and consumer expectations mean organizations must uncover every possible growth opportunity and open new lines of revenue.
As a result, many companies have explored new ways to improve their business over the last few years, and have even deployed trial programs with emerging tech, such as IoT. Vodafone found in a survey that 34% of companies use IoT in some capacity. Simply deploying a pilot or test run of IoT within your organization is just scratching the surface. IoT technology has been revolutionizing industries  and has even created new ones. Look at how we commute or use transportation today — IoT has transformed the shared transportation industry. For example, consider connected scooters, bikes and ride-sharing vehicles, which have changed how we get from point A to point B.
Nearly one-third of companies use IoT in some capacity and likely deployed the technology with a specific goal in mind. With the power to transform industries and have a disruptive effect on business, organizations using IoT must know how to move beyond the initial idea and turn it into widespread change. The reality is 84% of IoT adopters report growing confidence in IoT, according to Vodafone's 2019 IoT Barometer, with 83% enlarging the scale of deployments to take advantage of full improvements. How can businesses dive in and take full advantage of IoT? Organizations can put key steps and strategies in place to take their IoT implementations to the next level and go from IoT ideas to IoT success.
Investigate existing IoT technology
Now is the time to take advantage of IoT technology and integrate it with existing infrastructure. Off-the-shelf services provide quality mechanisms that even the most sophisticated organizations use to receive the best possible ROI and user experience.
In some cases, existing technology offers a quick and low-risk alternative, especially in cases such as smart light or other digital building mechanisms. Even IoT-enabled security systems are being bought as a plug-and-play technology. These IoT mechanisms can be retrofitted, tailored and customized to fit the needs of IoT services.
Explore your connectivity options
To guarantee the best IoT implementations, you must explore your options. All IoT applications come with a different set of requirements, which means there are many different paths to take. The goal remains the same — to implement projects quickly and provide a better end-user experience.
This is why so many organizations use a range of connectivity options for their IoT projects. The Vodafone IoT Barometer identified the most commonly used options, including cellular, which is used by 76% of adopters; Wi-Fi, used by 69% of adopters; and a fixed line, used by 33% of adopters.
Get ready for 5G
5G is the future, and its improvements go beyond expectation. Not only does it support high performance, but also improved security, more credentialing options, improved quality of service management, more specialized and tailored services and drastically decreased latency that cuts transmission delays to mere milliseconds. Currently more than half of adopters consider using 5G.
Build on your experience
Companies generally start with a planned use for IoT when they adopt it. Often the popular uses are easier to implement, such as using IoT for improved efficiency. Once you experience the opportunity that IoT provides, it's important to recognize how to gain additional enhancements.
The possibilities become endless. For example, organizations now use IoT to detect specific events, such as an impact or a leak. It doesn't even require new hardware, sometimes just synthetic sensors. Building on your experience will aid in your organization's continued growth. Eventually you won't be concerned about cost-savings, and have more time to focus on revenue growth.
Get the expertise you need
It takes a dedicated team to implement IoT, whether it's built internally or hired externally. Even with internally dedicated teams, don't be afraid to work with third party specialists. 53% of organizations with dedicated internal teams still use third parties because they don't have the expertise to do it alone. 60% of all surveyed adopters rely on third parties for IoT expertise. When you expand upon your IoT implementations, it's important to have the necessary support to guarantee success.
Build security in from the outset
Security is a beast that needs to be tackled, but it's not a reason to reject innovation. If you build in security from the beginning, it doesn't have to be a barrier. Organizations can use third-party partner ecosystems to implement strong security and data management mechanisms. If that isn't enough, you can take a range of measures to improve the security of IoT devices, such as training your staff or testing IoT devices during the development phase. As organizations do more with IoT, their confidence in security tends to grow. IoT is expanding and that will only continue. Companies that implement IoT will see that it's easier than ever to get started and that there are advantages throughout the journey.
All IoT Agenda network contributors are responsible for the content and accuracy of their posts. Opinions are of the writers and do not necessarily convey the thoughts of IoT Agenda.
July 8, 2019 2:59 PM
Cyber security
,
Cyberattacks
,
Internet of Things
,
iot
,
IoT cybersecurity
,
iot security
The ability to connect devices is becoming the standard across all facets of technology. We are seeing this in everything from smart cities to tea pots and toasters. New IoT devices are popping up daily, rapidly adding to the 23 billion that already exist. These devices are designed for availability, accuracy and efficient work. Unfortunately, unprecedented numbers of these devices are hitting the market with poor security access control and little to no management oversight, making them a prime target for cyberattack. The goal of an attack is to control the device, but more common and concerning are the new ways an attacker can use devices to gain access to corporate, medical or operational networks. As a result, organizations must change the way they approach their security controls. It is no longer feasible to assume a security team can find every endpoint device, much less secure them.
The concept of predict, prevent, detect, respond are not new and are commonly seen within security frameworks. There is an imbalance of investment in prevention, which creates exposure when these defenses fail or get bypassed. With the proliferation of IoT devices that lack necessary security controls and governance, they create new risks that must be addressed. Organizations must address the cyber battle inside the network and focus on scalable early detection and programs that efficiently respond to successful infiltration.
IoT is a challenging, top-of-mind concern for defenders. In a recent Attivo Networks survey of more than 450 cybersecurity professionals, one-third of respondents reported securing specialized environments, such as IoT, as a top concern. Post-survey discussions indicated these concerns were based on lack of visibility into devices added to the network, ability to change or control passwords, ability to patch devices and lack of awareness when these devices were being misused. In the case of medical IoT, it is often illegal to make changes to these devices based on the concern that any post-factory adjustment could alter the operation of the device and potentially negatively affect patient safety.
Here are some of the most common threats facing these highly targeted attack surfaces and tips on how to guard against them:
Protecting specialized networks
Specialized networks have become increasingly common as the need for interconnected communications and on-demand services soars. A wide variety of industries are rapidly adopting interconnected devices in the forms of SCADA, IoT and point of sale, which can be useful for delivering services, recording activities, relaying medical information and financial transactions. Growth in this area shows no sign of slowing, with an estimated 50 billion connected IoT devices expected by next year. The growth means potential new entry points for attackers.
Default passwords use is one of the most common exploits used to attack these networked devices. Easily compromised access credentials continue to plague devices, as far too many manufacturers continue to ship them with a single default set of credentials that either don't require a change at initial setup or don't provide an option to change them. This renders a massive number of devices susceptible to infiltration by anyone who can obtain that default username and password, leaving them vulnerable to the same type of attack that gave rise to the Mirai Botnet, one of the most pervasive pieces of malware in history.
Why do common household items like lightbulbs require certification, while IoT devices are not held to any standard? The answer is inherently conflicted in its need to balance competing priorities of safety and innovation. Some steps have been taken to address this issue, and responsible manufacturers now ship their devices with unique passwords so that one set of credentials cannot be used to compromise thousands or millions of devices. Some states, such as California, have passed legislation to codify this practice into law. Federal legislators are also discussing IoT security regulations. However, regulatory progress moves slowly. Regardless of compliance or laws, individuals and organizations should be proactive in managing risk by adding the requirement to automatically change default passwords when they begin using any device.
Finding and updating assets is another problem that plagues organizations with IoT devices. With the rate of innovation, many devices quickly become outdated, and it is difficult to find and install updates. Others in use for extended periods may simply stop receiving updates from the manufacturer at all. Once this happens, it is unlikely that any newly found vulnerabilities can be patched, making them appealing targets for attackers.
Organizations can combat this situation by implementing an effective lifecycle management plan for all connected devices. Establishing controls to know where devices are and when the manufacturer no longer supports a device can mitigate risk. Properly vetting suppliers and purchasing from companies that provide password management flexibility and effective maintenance plans that align with one's business models can also address this issue.
Infrastructure represents an increasingly attractive target
U.S. National Intelligence Director Dan Coats recently said that "the warning lights are blinking red" when it comes to infrastructure security. January's Worldwide Threat Assessment indicated that foreign powers are capable of launching substantial damage to infrastructure and public services by targeting power grids, industrial machinery, and other connected systems.
Outdated equipment is a major issue when it comes to infrastructure security. Many industrial control systems (ICS) predate the internet era, and updating them may not be an easy option based on antiquated operating systems or the inability to obtain downtime for patch management. ICS are also challenged as they sometimes lack physical boundaries for protection. Many don't possess monitoring abilities and can create additional risks when policies and procedures are not designed with securing ICS devices in mind. Mistakes can also occur in operations, configuration or as the result of unintended human error leaving these devices vulnerable for exploitation.
The human element remains a difficult and persistent problem to solve. Phishing schemes and other human error-based attacks are common throughout many industries, but can be particularly damaging if an attacker gains access to a fuel sensor, traffic control system or power grid. Damage to these networks could result in widespread power outages, traffic mismanagement, and other disasters with the potential for catastrophic loss of life.
Organizations can lower this risk with proper employee training and screening, and adding in detection security controls that alert on policy violations and misconfigurations. This will pick up both unauthorized employee use and when an external threat actor poses as a real employee and uses their credentials to gain unauthorized access.
Visibility and detection
The proliferation of internet-connected devices has inspired many new services and offerings, but it also represents potential risk. Although there is no silver bullet security fix, adding the ability to quickly detect and respond to unauthorized activity quickly is now fundamental to every security program. There are several options for detection available today. Some are based on a database lookup, traffic or behavioral analysis, while others are based on deception technology. Each has its merit, though many have shortcomings related to their ability to operate effectively for operational technology.
Deception technology is quickly separating itself from the pack as a commonly deployed detection control. The technology provides visibility to assets being added to the network, attack paths and policy violation activity. Decoys that mirror-match production assets also prove to be an effective way to confuse, slow down and detect attackers early in the attack cycle. Deception platforms are tackling access management and authorization challenges by planting deception credentials and fake application servers to detect credential theft and unauthorized use of legitimate credentials.
Although the use of commercial deception technology is still fairly new, it is now recognized for its ability to simplify detection and response. Engagement-based alerts that are inclusive of adversary intelligence and forensics take decisive action in case of an incident. Given its accuracy, hours are saved by correlating attacks, automating incident response actions and accelerating remediation. Organizations may also implement the technology's abilities to engage an attacker for more insight into intent, counterintelligence, and building preemptive defenses.
Regardless of attack surfaces that may emerge, or existing ones that may evolve,  organizations must adopt new approaches to cybersecurity controls and frameworks to mitigate incoming risks. It is unlikely that the pace of innovation or the hunger for access and services will subside. Legislation will help, but compliance will still never ensure security. With this in mind, defenders must be prepared for today's borderless networks by adding in network visibility and the tools to detect intruders early, understand their adversaries and respond quickly to any attack originating from any attack surface.
All IoT Agenda network contributors are responsible for the content and accuracy of their posts. Opinions are of the writers and do not necessarily convey the thoughts of IoT Agenda.
---
July 3, 2019 3:23 PM
Internet of Things
,
iot
,
smart buildings
,
Smart Device
,
smart home
In today's ultra-connected world, going to an average hotel with free Wi-Fi and USB charging stations is considered par for the course. Consumers expect their guest experience to be as personalized as their home. From check in to check out, it's up to today's hospitality leaders to ensure not only a pleasant experience, but one where guests leave feeling like they never left home at all.
IoT is changing the game when it comes to upgrading basic hotel features. In fact, many major hotel chains throughout the world are adopting IoT technology to deliver smart, hyper-personalized hotel rooms, otherwise known as connected rooms.
Smarter check-ins, happier guests
With IoT connectivity, waiting in line to check into your hotel room after a long day of travel or business meetings is a thing of the past. Guests are able to skip the line and check into their rooms from the hotel's mobile app, much like they would check in early to a flight. Additionally, when a guest pre-checks into the room with a digital key, smart thermostats, window shades, lighting and TV channels are automatically set to that guest's preferred settings. Upon arrival, guests will find that they can make further adjustments — including turning off lights, lowering blinds and connecting the TV to their favorite streaming subscriptions — from the comfort of their bed and the convenience of their mobile device.
For years, hotel operators have looked into streamlining the check-in process to get weary guests to the comfort and privacy of their rooms more efficiently. This is weighed versus the ability to provide service, in terms of delivering a friendly welcome to the guest and sharing important information about their stay. The promise of a connected room experience marries the best of both, allowing the guest to update profile information on their preferences and for the hotel to likewise confirm these customizations for the guest before they set foot in their room.
Checking into connected technology
To deliver such an experience, the hotel must be able to communicate with its guests via a secure channel, typically through a mobile app, usually over Wi-Fi or cellular in congested locations, such as airports or planes. Guests might have a short window of time in which they can review information and transact, so reliability and responsiveness of the communication is key. Likewise, this information then needs to be transmitted to hotels that, by nature, are in every corner of the world.
The experience that hotel operators intend to deliver with a connected room competes not only with heightened expectations — as private homes become more IoT-enabled smart homes, guests want more of that experience when they travel — but it also gives a leg up on house or room sharing platforms. Hotels can offer a much smoother, more reliable and consistent experience versus what might be found with competitors.
The advantages and ROI of connected rooms
Environmental effects: The convenience of automated temperature and lighting goes beyond enhancing the guest experience. Connected rooms can also use IoT devices to determine when a guest has left the room and trigger lights and thermostats to turn off or down, saving hotels money and reducing energy waste. What's more, reports show that consumers are more likely to do business with a brand that's committed to sustainability, with 83% claiming to always pick the brand that has a better record of sustainability, according to an Innovation Group survey.
Safety and security: Hotels can use IoT to stay one step ahead of an emergency or security issue. IoT-connected messaging can alert managers to a potential gas leak or pending power outage at one of their hotels, keeping guests and employees safe from harm and preventing the hotel from having to close down until the issue is resolved. Looking ahead, IoT technology will soon be able to alert hotel staff and even local law enforcement to a break in, a theft attempt or an unregistered guest walking the hotel grounds, ensuring the safety of staff, guests and their belongings.
Back-of-house pros: Not only can hotels benefit from connected room systems that their guests touch and feel every day, but also smart systems that help manage the infrastructure facility and drive good returns. These back-of-house systems include the common or building-wide HVAC and climate control systems, lighting and comfort controls for common areas, such as the lobby, and restaurant equipment, such as coolers and fryers. By connecting these systems, operators can realize cost savings from predictive maintenance and greater customer satisfaction by ensuring they are operational and ready.
Connecting to the future of hospitality: As hotel operators continue to prioritize connected rooms as one of their primary future initiatives, this will bring about standardization of platforms within chains. Operators will centrally manage their IoT infrastructures, maintaining base standards of operability and security, and ensure that their investment in connected rooms will provide maximum returns.
All IoT Agenda network contributors are responsible for the content and accuracy of their posts. Opinions are of the writers and do not necessarily convey the thoughts of IoT Agenda.
---
July 3, 2019 3:11 PM
Authentication
,
cloud-based VPN
,
Data Encryption
,
Endpoint management
,
IIoT
,
IIoT security
,
Industrial IoT
,
iot security
,
Managed VPNs
,
Remote access
,
Remote management
,
VPN
As part of Industry 4.0, smart devices are being introduced to industrial systems to track a wide range of data and provide valuable insights in real time. Pressure sensors, for example, monitor pipelines to detect leaks; level sensors measure waste recycling, fuel storage or irrigation; and water treatment centers use smart aquatic monitors, while industrial processes use devices to measure and control plant and equipment temperatures.
The most common reason for IIoT deployment, however, is for preventative maintenance. Data collected from smart sensors plays an invaluable role in determining when a service is due or when essential parts are about to fail.
Support administrators report between 60% and 70% of issues concern software upgrades or minor tweaks to equipment settings. Remote connectivity lets managers keep a close eye on essential operational data while at the same time allowing support engineers to troubleshoot issues in advance to ensure zero downtime.
Secure remote IIoT access
Local IT environments are traditionally extended by remote desktop or VPN connections. This is a well-established way for engineers to manage systems and equipment over the internet from remote locations. Minor problems, software patches or firmware updates can be actioned without having to leave the main office, which in turn saves time and travel costs.
Cloud-based VPNs, a more recent development, provide similar levels of protection for data passing between remote smart devices in the field and centrally located administrators. Cloud-based VPNs offer a viable alternative to direct connections for managing remote equipment.
Access and management are enabled by means of client VPN software at the customer's control center, a server belonging to a cloud provider like Amazon Web Services or Microsoft Azure and remote gateways on all endpoints. Authentication and creation of encrypted tunnels are managed in the cloud.
A growing number of manufacturers and industrial organizations are pivoting to cloud-based VPN services for secure management of remote IIoT equipment because cloud VPN services offer airtight security as well as additional flexibility, scalability and reduced technical complexity.
Data encryption
Cloud-based VPN services create end-to-end encryption between an on-premises central management point and remote IIoT devices. The cloud server conducts authentication checks automatically and establishes appropriate tunnels. Best of all, it does not decrypt or store any data that passes through.
Remote access to IIoT devices may also be on-demand — restricted to times and other parameters specified by the customer. For example, access may be limited to service engineers according to the principle of least privilege, which ensures security remains as airtight as possible.
Reduced technical complexity
Users have the freedom to install client software on any endpoint device for remote access to IIoT data anywhere at any time. Once connected, system administrators may remotely pull data for analysis or distribute software updates and patches exactly as if the smart devices were on the local network while in reality, they may be in distant remote locations.
Additionally, the remote access environment may be easily scaled up or down. Engineers can easily add or remove devices and manage client accounts and certificates in line with business requirements.
Many of the processes involved in establishing remote desktop connections are taken care of automatically. Engineers no longer need to manually configure complex security measures. Security elements may be set up at the click of a mouse.
Cloud services allocate specific virtual IP addresses to every endpoint, and systems engineers can assign identical IP schemes for different sites without having to worry about conflicts of address — further simplifying the installation process.
The cloud server acts as a central point for setting up and managing remote devices. Administrators simply have to connect to the cloud server to monitor traffic or to manage certificates, remote gateways and client accounts.
Machine management
As highly specialized operational technology integrates with IIoT devices, technicians can access and remotely manage machine data in real time to spot part failures at an early stage and maintain overall equipment effectiveness.
In some situations, it makes sense to manage data security directly via a remote desktop virtual private network connection. However, industrial enterprises are increasingly turning to more versatile cloud-based remote access VPNs.
The ease of use, flexibility and scalability of remote access VPNs in combination with a cloud-based management infrastructure is becoming pivotal to protect the privacy of valuable data to and from a multitude of remote IIoT devices as it passes over the internet.
All IoT Agenda network contributors are responsible for the content and accuracy of their posts. Opinions are of the writers and do not necessarily convey the thoughts of IoT Agenda.
---
July 3, 2019 2:32 PM
Edge analytics
,
Internet of Things
,
iot
,
IoT edge computing
,
smart buildings
,
smart home
Data is an enterprise's most valuable asset, and IoT devices constantly gather vast amounts of data from their surroundings. Only recently have organizations given real thought on how to capitalize IoT device data, especially edge IoT device data with data sourced elsewhere. For example, agriculturists collect weather data from IoT sensors and use data points over time with historical weather data to determine when to plant and harvest crops. Agriculturists can also use IoT data to determine when and how much to irrigate and fertilize crops for the best yield year over year. Edge computing's ability to network IoT devices together and analyze data creates a more complete picture of data across devices, supplemental data and analysis from upstream sources.
Edge computing is steadily gaining popularity within IoT because of improvements in how data can be captured, analyzed and used. Today, around 10% of organization-generated data is created and processed outside traditional data centers or the cloudGartner predicts this figure could reach 75% by 2025. With 90% of data currently at the core, it makes sense that devices send edge data  back to the core by default. With edge data this will all change.
As edge computing becomes a more integral part of modern IoT data management, here's what we can expect to see in the coming years.
Edge computing adoption will expand as localized data becomes the majority
With so much data at the edge, latency concerns will begin a shift away from the costly, insecure and slow process of sending data to the cloud and back for analysis and storage. Latency is one critical factor that will drive the need for richer applications and more advanced analytics that require local data management at the edge. Another critical factor will be avoiding the storage of data that could become a security vulnerability and ensuring prompt decisions made at the point of action. Due to these factors, we will see significant increases in adoption of resources that can handle compute, analysis, supporting data management and networking over the next few years.
Edge computing creates a better understanding of performance, durability and use patterns in relation to end users, consumers and employees. Better comprehension results in increased and improved usage, user retention, streamlined operations and improved ROI over time. Increased adoption will save businesses time, money and compute resources and encourage better data use.
Data harvest and use rates will grow
Organizations will extract more value from IoT data because of the ability to deploy stronger analytics and underlying databases for management. Enhanced management includes lower power compute resources, smaller form factors, higher durability and the plummeting cost of underlying hardware.
As a result, organizations will generate more data more quickly and must collect data faster, more efficiently and closer to the source. They can use edge computing to pull insights from the data and only send what is needed to the cloud, which will cut costs and inefficiencies. For example, several lidar signals must be collected and analyzed to support self-driving cars. This data is important for real-time decision-making for the car. Data scientists and engineers can also use metadata describing the lidar array's data and vehicle's decision-making patterns across millions of cars to develop a more accurate decision-making algorithm set. They can download the algorithm as updates to continually improve safety and reduce accidents per million miles of driving. Data scientists and engineers can collect metadata from proper tools and procedures, including cloud data warehouses and artificial intelligence or machine learning platforms, such as Tensorflow. Processed historical data can provide the fuel to further tune machine learning and other artificial intelligence algorithms so that more IoT data can deliver more actionable insights, leading to better monetization of IoT data.
The onset of 5G networks will increase efficiency
5G networks promise to provide huge bandwidth and peer-to-peer interactions between devices to create richer shared information and analysis performed at the edge without latency of using back-end systems to act as arbitration and central analysis for edge operations.
With higher network bandwidth, many industries — including communications, media and entertainment, logistics and transportation, healthcare, manufacturing, education and smart cities — will see industry shifts take place. Secure localized groups will join in 5G-enabled augmented reality and virtual reality games, meetings and other localized peer-to-peer scenarios. In other cases, such as smart homes or smart hospital rooms where local integration and decision-making capabilities are essential, multiple connected devices will share information and perform analysis more quickly and seamlessly with 5G bandwidth.
Organizations will continue to collect, harvest and use IoT data at an increased rate, proving edge computing is a key tool for streamlining the process. There will be increased interaction between local devices and gateways as consumers and organizations integrate 5G, and these interactions will create new use patterns. Interactions will have the potential to improve, and even radically change, decision-making by devices and people at the edge.
As volume and velocity of IoT data generation and collection increases, so will inefficiency in streaming information to the cloud or data centers for processing. Innovations in edge computing will streamline this process sooner than we think. Local device and gateway compute resource capabilities coupled with networked artificial intelligence and significant increases in bandwidth will open new possibilities for how edge devices and gateways will interact with each other and the people using them. In the coming years, using IoT data at the edge will further prove to be an important innovation with enormous promise to unlock new capabilities across industries.
All IoT Agenda network contributors are responsible for the content and accuracy of their posts. Opinions are of the writers and do not necessarily convey the thoughts of IoT Agenda.
---
July 3, 2019 2:32 PM
Enterprise IoT
,
Internet of Things
,
iot
,
IoT analytics
,
IoT data
,
IoT management
,
IoT projects
,
IoT strategy
One of my favorite aspects of my job is the opportunity to connect with people who are developing novel approaches to address major enterprise challenges. About once a month, I host a discussion panel with technology leaders from around the country who have successfully implemented IoT and analytics systems. The goal of these panels is to extract actionable insights from their experiences through interactive discussions and to build relationships between organizations who are tackling similar challenges. Our guests include executive leaders from companies such as Oracle, Ericsson, Hitachi, AT&T, GE, Verizon and many others.
As these discussions have progressed, one thing is clear: The path to IoT success is not one size fits all, but there are some common elements to the journey. Here are three themes that have come up in every single discussion with titans of the IoT industry.
1. Think big, start small
Most projects start with ambitious top-level goals, but it's important to start your organization's IoT efforts with one challenge to address. Focusing on one problem or inefficiency relating to a specific process will enable your organization to craft a realistic IoT strategy and allocate the right resources as you walk through a starter project. Begin by selecting one process that could be improved through IoT and analyze it from several angles:
Inputs and outputs: What are the major inputs to and outputs from the process?
Bottlenecks: Where are the bottlenecks in the process? Do the bottlenecks arise from human error, lack of resources, lack of documentation and/or an inefficient process?
Financial value: Where in the process is money is made and/or lost?
Time value: How long does it takes to move from one step of the process to another? Is there any part of the process where things seem to slow down? Can you identify alternative approaches to speed up the process?
Automation: What could be automated?
Insights value: Where in the process could you collect additional data that would help improve the product development cycle or customer experience?
The answers to these questions should be the focus of everything that follows, especially the determination of what data to collect. Don't try to boil the ocean. There are many kinds of data that could be useful, but only some kinds that will help advance the vision. With thousands of IoT sensors generating data in real time, it's easy to get overwhelmed with data volume and complexity. Collecting data on everything can lead to massive data volumes, as well as security and compliance risks. Every piece of information collected should provide value toward your organization's top-level goals. That value needs to be weighed against the risk of collecting it. Showing early success by addressing a major organizational challenge will increase your organization's executive leadership's team confidence in and commitment to the IoT initiative.
2. Reimagine your team
Diverse skills and perspectives are crucial to the success of your IoT project. While many of the skill sets can be addressed with existing resources after internal development and training, it's likely you'll need to also bring in new talent. Almost every executive with whom we spoke stressed the need to hire external resources — both permanent hires and consultants — and build new capabilities in the organization. Some key roles include data scientists and architects, database administrators, advanced networking and cloud resources, data security experts, business analysts and customer experience resources.
Investing time at the beginning of the project to outline the roles and skills required for your project can prevent costly delays resulting from resource gaps.
3. Iterate indefinitely
There's no such thing as a fix-it-and-forget-it IoT platform. It's a commitment to continuous improvement. Finding and refining the value in your data is like discovering the perfect gem. You have some idea where to start looking, so you deploy sensors with a basic framework of descriptive analytics. That may lead to rocks or diamonds in the rough, but you won't know until you polish and refine them. Sort through the data using various lenses to discover patterns by intervals of time, geographies, demographics and so forth. Sometimes that means developing new algorithms to test the different patterns. As insights become clearer, you need to refine those algorithms and begin moving them closer to the digital edge where the data is being generated and consumed. As you continue to hone your findings with predictive analytics and machine learning algorithms, the path to value becomes clearer.
For example, a tire manufacturer initially deployed sensors in its tires on how road conditions and braking patterns were affecting tire longevity. But over time, the tire manufacturer used that data to strengthen its relationship with fleet owners by alerting them before tires needed to be replaced. This information was incredibly valuable to fleet owners because it reduce the risk of accidents caused by blowouts and reduced the amount of expensive downtime for the trucks. Through these insights, the tire manufacturer was able to measurably strengthen its relationship with its partners and improve its market position.
The iterative process also needs to include refining the underlying IT architecture for your IoT system. It's not practical to haul massive amounts of data back to a central location for processing. That's especially true for latency-sensitive use cases that demand urgency, such as emergency response or healthcare, or ones with high volumes of data exchanged between sensors and systems, such as in aviation or manufacturing. Avoiding "slow is the new down" means moving computing power and analytics to the digital edge — closer to the people, things, clouds and ecosystems that are generating and using the data.
A constantly evolving edge
If done right, your IoT platform should get smarter and yield better insights over time. Staying focused, including the right people and continually refining will help you evolve it from being merely descriptive to being contextually aware.
Who wouldn't want a smart IoT system that can find the next treasure trove of competitive advantage for your business?
All IoT Agenda network contributors are responsible for the content and accuracy of their posts. Opinions are of the writers and do not necessarily convey the thoughts of IoT Agenda.
---
July 2, 2019 4:24 PM
healthcare IoT
,
Internet of Things
,
iot
,
IoT in healthcare
,
IoT interoperability
,
SDK
Polar recently announced  ANT+ broadcast and transmission capabilities are available in its most recent sensor products. ANT+ technology can broadcast alongside Bluetooth Smart via its software development kit. IT pros probably didn't expect Polar's SDK release to be next step in the company's long-term business strategy. The step marks an inflection point in the health technology market.
The way large corporations pivot to stay relevant among startups with a honed craft and faster execution is changing. Healthcare and fitness technology industries, in particular, more frequently announce SDKs. Developers use SDKs for their apps and streamlined data to make healthcare information more accessible to consumers and medical staff.
Polar, a fitness technology organization, can use its SDK to compete with the broader market, including Garmin and Fitbit. This reinforces the trend that dominant companies must be a leader in both hardware and software to stay relevant in today's market. Polar has been an industry leader for years, even as competitors shifted from hardware to software and put pressure on Polar to conform and release a kit.
To survive the wave of innovation, organizations  must allow healthcare solution providers and developers to accelerate time-to-market using interoperable hardware and software to capture and analyze data. Developers can use integrated technology with sensors, network and data infrastructure to focus on their specific domains. They abstract sensors from the application through a common protocol, which simplifies integration with multiple sensors. The protocol handles reliable data transfers between the sensor and application, such as during a network failure, instead of the developer coding it himself.
Hardware access and data connectivity with a single platform solves a variety of issues for developers, so they can focus on their specific domain. Just as open systems and APIs accelerated the development of applications in the computer IT industry, the same is happening in the medical world. Hardware access and data connectivity is the first critical step toward a new world of more compelling, cost-effective and widely accessible medical applications.
All IoT Agenda network contributors are responsible for the content and accuracy of their posts. Opinions are of the writers and do not necessarily convey the thoughts of IoT Agenda.
---
July 2, 2019 1:11 PM
Internet of Things
,
iot
,
IoT analytics
,
IoT data
,
IoT hardware
,
iot privacy
,
IoT sensors
,
IoT use cases
,
smart city
,
smart city applications
What makes a smart city smart? Data. Terabytes of it from a myriad of sources, both public and private. And the more data a city has to work with, the smarter decisions it can make about infrastructure spending, ordinances and more.
IoT sensors are a key source of this data. Take, for example, a city that's growing so rapidly that its streets can no longer accommodate all the additional vehicles. Same with its sidewalks, which are packed with pedestrians, many of whom trek blocks to their destination because that's the closest they can find a parking spot. And, on top of everything, there are now countless numbers of e-scooters zipping in and out of vehicular and pedestrian traffic.
This growth has a lot of obvious upsides, starting with additional sales and property taxes to expand roads and public transportation. But there are also downsides, such as trying to pinpoint where the money can have the most impact. Even the fastest-growing cities still have to spend tax revenue judiciously because there is always more demand than budget.
One type of IoT sensor, for example, is video cameras which can be utilized to count pedestrians and vehicles and, as a result, identify traffic trends. Video can also help identify near misses between pedestrians and vehicles that indicate the need for signalized crosswalks, raised medians and pedestrian bridges to minimize jaywalking.
Another type of sensor is audio, which can be used on its own or in conjunction with video. For example, audio sensors can identify screeching tires that indicate near misses, which drivers may not report and thus will fly under the radar until they escalate into accidents and injuries.
When a smart city understands how traffic is trending, it can head off these and other problems. This proactiveness helps make taxpayers perceive the city as a wise steward of their money.
The audio and video, for example, can be used to augment data from other types of sensors, such as infrared detectors for pedestrians and cyclists. Together, all of these IoT devices enable smart cities to make data-driven decisions about where to add transit stops and signalized crosswalks, or where to implement congestion-based tolls or additional paid parking.
Sensors also can detect waste — literally. Companies such as Big Belly and Enevo use sensors to detect when public, business and residential trash bins are full. This helps minimize traffic and pollution because solid waste vehicles now go only where they're needed, instead of following routes where only some dumpsters and trash cans need to be emptied. The reduced pollution isn't just vehicle emissions; it's also the trucks' noise pollution, which is another known health hazard in urban areas.
Roving insights
Mobile sensors can provide more and deeper insights — often for a fraction of the cost compared to blanketing a city with thousands or tens of thousands of fixed sensors. For example, the Environmental Defense Fund (EDF) uses vehicle-mounted air quality sensors to map pollution levels in cities such as Houston.
Mobile sensors can also be installed on vehicles that a smart city already owns, such as buses and police cruisers, but they don't have to be installed in the entire fleet to produce enough data. A September 2018 study by the EDF and Geotab found that data from just 20 vehicles could be enough to map almost 80% of a small or medium-sized city.
Businesses and citizens also may be willing to share data their vehicles already produce if they believe it will reduce traffic jams and pollution. For example, the U.S. Postal Service wants to share its data about road conditions with smart cities.
An obvious concern is privacy, but a lot of work is underway to make it easy for vehicle owners to share anonymized versions of their data with third parties, such as departments of transportation. TM Forum, for one, developed APIs and processes mobile operators and others can use to anonymize customer data.
As cities grow, so do their potential sources of IoT data. It's up to smart cities to use that data to ensure that growth doesn't come at the expense of quality of life.
All IoT Agenda network contributors are responsible for the content and accuracy of their posts. Opinions are of the writers and do not necessarily convey the thoughts of IoT Agenda.
---
July 2, 2019 9:53 AM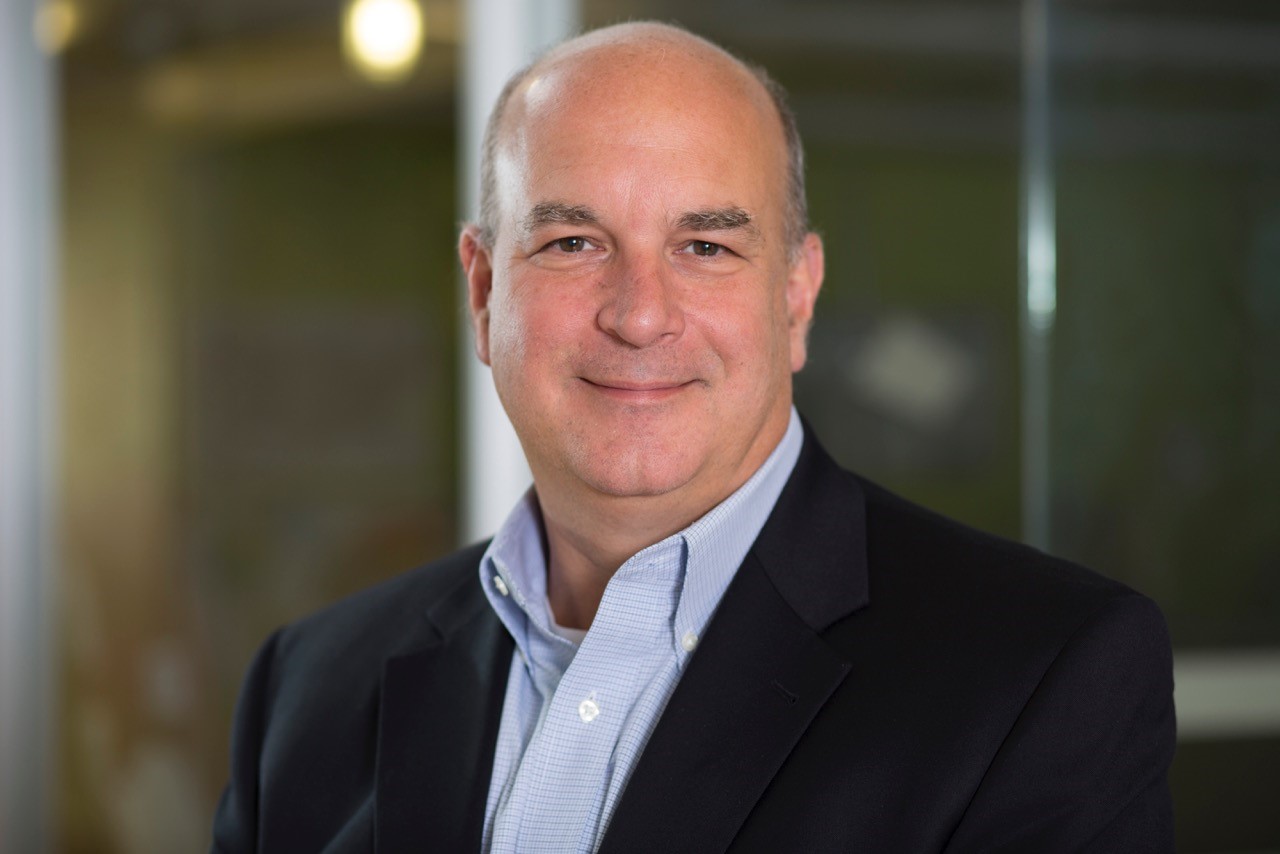 Profile: Don DeLoach
Edge analytics
,
Edge computing
,
edge processing
,
Internet of Things
,
iot
,
IoT analytics
,
IoT data
,
IoT edge
,
IoT edge computing
,
relational database
Sometimes we wander in the right direction but may not even realize why. That is likely the case with the market movement embracing edge processing for IoT. To be clear, we seem to kind of know why — we know there is increasing need to do computational work including significant filtering at the edge.
We're getting warmer, but not warm yet.
We know there is increasing need for augmenting security models at the edge, although there can certainly be debate there. Now, getting warmer still. We also seem to know the edge is the place to change the communications protocol in many instances.
We're getting warmer and warmer.
Some are beginning to contemplate and incorporate persisted stores for contextualizing data from a variety for devices and other sources behind the edge. We're getting hot now.
There are but a few organizations that are going beyond that, but this will change. The migration of emphasis to the edge will include all of the above, but the game changer will come in the form of data ownership, privacy, governance and stewardship considerations. This will equate to an architectural rendering that can use the utility value of data. This, in a nutshell, is pay dirt for the edge emphasis. There are plenty of edge offerings out there — and they're growing by the week — but the ones that make the privacy and governance model easy, or easier, will allow for the key benefits of the edge architecture realizable.
What does it mean to use the utility value of the data?
It's a simple concept that was really brought to life by Edgar Codd in 1970 and first moved to the market by the System-R team in 1974 in the form of a relational database. This means the creation of the data is separated from the consumption of the data. In 1974, that was likely interpreted to be the banking transaction record being consumed by the bank's DDA system, but also by marketing, treasury management, CRM or other systems and constituencies. In fairness, this illustration was much more likely to be seen in 1989 than 1974, but 1974 is when the concept emerged.
Today, in the cyber-physical world, it would be the temperature reading from the grill in the fast-food restaurant being sent, in some form or fashion, to the fast-food company's local store, regional headquarters and corporate headquarters, as well as the manufacturer of the grill, supply chain partners and perhaps the FDA or other regulatory bodies. It's still the same temperature reading.
IoT is a holistic proposition. In 2017, I had the good fortune of publishing a book about the direction of the market along with my good friends Emil Berthelsen from Gartner and Wael Elrifai from Hitachi. The message in the book is the same message here: The more the market matures, the more it will embrace edge processing. And the more it matures and embraces edge processing, the more it will incorporate the idea of the "first receiver" to use the utility value of the data. The market is steadily moving in the right direction, although in most cases, the realization of value is incomplete.
But the pace of change is increasing. The buzz around AI and machine learning will accelerate this direction for one very important reason: While we hear every day about new AI and machine learning startups, as well as how important this technology is and how necessary it has become, most also understand that the best analytics in the world are only as good as the underlying data set.
Getting the data curated in the best way, which is 100% a function of a thoughtful architecture, means everything.
All IoT Agenda network contributors are responsible for the content and accuracy of their posts. Opinions are of the writers and do not necessarily convey the thoughts of IoT Agenda.
---
July 1, 2019 3:40 PM
Internet of Things
,
iot
,
IoT adoption
,
smart home
,
smart home devices
,
smart home service
More than 45 million IoT and smart home devices were installed in U.S. homes last year, according to Statista. The annual growth rate of the industry is 22% year over year, yet only 12% to 16% of U.S. homes own smart devices. This is set to change as appliance manufacturers begin to implement IoT technologies into their offerings. In fact, according to a Whirlpool Smart Home survey, 86% of parents indicated that their next appliance purchase would be a smart appliance. This will have significant implications for the home services industry, specifically those that focus on home repair services.
Consumer attitudes have trended for a long time toward replace rather than repair. However, a few trends could shift the tide of this thought process. A younger generation of homeowners is taking over the market. The generation is tech-savvy and eco-conscious, acknowledging the importance of reducing waste. That said, it's a generation that isn't particularly handy, but is willing to pay for repairs. The promise that IoT-connected appliances provide is the ability to preventatively service a home appliance, rather than reaching the point of breaking.
An advanced IoT-enabled appliance will diagnose the issue and alert the homeowner through their smart device. Triggering the actual appliance repair could take two routes. The first is driven by the appliance manufacturer. With IoT capabilities, appliance manufacturers and appliance insurance companies can either provide repair crews to come out and service the appliance directly or contract out the work to small home repair businesses in the area — similar to the model that your local cable company, or even Amazon, uses. The second option will be for the homeowner themselves to coordinate the appliance repair, searching, finding and booking their own local home services companies. This change in industry behavior will affect small home services companies in three key ways:
Service calls vs. repair calls
In addition to the repair calls, there will be more emphasis on servicing appointments. How often does the average homeowner have their air conditioning unit checked? It is likely much less than the once a year minimum that is recommended. If your air conditioner sends you a notification that it's running less efficiently and needs to be serviced, you'll be more likely to make an appointment with your local residential HVAC company. Otherwise, it's easy for this appliance to be out of sight and out of mind. The same concept can be applied to other appliances throughout a home.
Quicker home calls
Instead of home service companies booking appointments based on the crude description, such as an appliance is "making a weird noise" or "it's just not working," technicians will go into an appointment knowing exactly what the issue is. At the very least, they will have data to work off of in advance to shorten call times and plan more bookings within a day.
More sophisticated command centers
Homeowner expectations are already becoming more sophisticated when it comes to what they look for in a home services company. Consumers want to be able to book appointments online, have accurate arrival times, have options for payment and even have headshots of the technicians they can expect on site. These abilities differentiate small businesses today, but they will be mandatory in the future. A major appliance brand or appliance insurance company that partners with local service companies would expect this level of sophistication throughout its network.
Small business home service companies will need the proper software to organize daily operations, such as quoting, scheduling, invoicing and payment. Appliance brands, insurers and homeowners alike will want to work with the small businesses that make the servicing process as smooth as possible. Those small businesses will need to use technology that easily organizes the increased workload and capitalizes on the opportunity ahead.
It's clear that IoT-enabled appliances will have a ripple effect into the home services industry. It's easy to envision IoT used within air conditioning units, refrigerators and washing machines, but this may also extend to less obvious home appliances. One day a home's electrical wiring and plumbing may have sensors at different points to monitor for problems. One thing is certain: home services companies must be ready to adapt to an IoT-focused future.
All IoT Agenda network contributors are responsible for the content and accuracy of their posts. Opinions are of the writers and do not necessarily convey the thoughts of IoT Agenda.
---