---
October 9, 2018 10:22 AM

Profile: Ankit Patel
#eHealth #Healthcare IOT #Wearables #wireless medical devices
,
Industrial IoT
,
Internet of Things
,
iot
,
IoT analytics
,
IoT applications
,
IoT data
The word IoT has the world glued to it. Why not? Its capabilities are spoken in a curious manner as though it is the technology-changer of this era.
Come to think of it, the question that arises is: Can IoT change the way the world perceives smart technology? The answer is a definite yes. Given the latest IoT applications and continued research on it, IoT is sure to change the way we perceive technology and its applications.
You can apply IoT in every sphere of life. Science, education, banking, medicine, security, agriculture, space — the list goes on. The aspects where IoT can drastically improve output results are unlimited; it is beyond what we can perceive. And IoT doesn't need much financial investment. It requires only the human brain to think of its places of application and to what extent.
The internet, APIs, hardware and software are the main components of IoT. IoT is used for data collection, analysis and the resulting applications. We use IoT in a driverless car the same way we use IoT in agriculture.
IoT is not meant only for advanced technology. It is beneficial when we integrate advanced technology in routine tasks so that the common man stands to gain.
Where IoT will be a game-changer
IoT in pollution control
We can use IoT to monitor air quality. Sensors are used to measure the presence and amount of harmful gases. IoT can also identify tiny particles and air pollutants in your locality at any time of the day.
IoT is also used to monitor the quality of water in rivers and local supplies. The data collected is sent to the cloud for further analysis and action.
Simple forms of IoT can detect the level of sound near schools and hospitals. This data can then be relayed to concerned authorities over cloud so that further action can be taken.
IoT in education
Chalkboards are passé. Smart boards are in.
IoT helps in interactive learning with live tutorials, coaching videos and demonstrations. Live bulletins, emergency messages and notifications can be relayed to an entire school campus at any point in time.
IoT also helps in study-material sharing. It is used for better collaboration between students and teachers. Admission records, online examinations, safer campus, smart lessons … the use cases are endless.
IoT in agriculture and farming
IoT finds its uses in poultry, fish, dairy, verticals and organic farming. Agriculture will immensely benefit from IoT. It helps farmers to track the soil quality and crop growth.
Weather conditions can be calculated so that farmers know about it beforehand and can have better crop harvests. Sensors for light, humidity and temperature collect the data which is then analyzed for crop growth. Irrigation can be better managed with IoT.
In dairy farming, IoT is used to manage the health of livestock.
Preservation of produce and its transportation and logistics to end markets through IoT make for better profits. The other advantage is that waste management becomes easier.
IoT in transportation
The first thing that comes to the mind when you think of IoT in transportation is Tesla's driverless cars. This is a revolutionary concept in IoT.
IoT also has the ability to drastically improve routine operations of the transportation and logistics industry. End-to-end visibility, warehouse management and fleet management are all aggregated by IoT services, which help ensure the right product reaches the right place at the right time.
Other than logistics, IoT is utilized for effective public transit management and in traffic control; rerouting features help ease traffic.
The latest application of IoT is in Google Maps, where it predicts traffic in a particular area at any point in time. Google Maps not only indicates the traffic density on the road you want to take, but also suggests alternate routes with its time-estimate indicator.
IoT in healthcare
IoT in medicine is referred to as the internet of medical things (IoMT) or healthcare IoT. It has the ability to enhance medical services to a great extent.
IoMT helps in remote patient monitoring. The tracking of patients' health through wearable devices and complete medication monitoring is the boon of IoMT. Portable diagnostic devices help find and analyze reports. The patient need not visit the doctor's office; IoT helps doctors to gather data from device which improves diagnosis and treatment plans.
It also helps healthcare facilities manage their inventory, staff, doctors and patients better. Personalized healthcare for each individual has become easier. Healthcare IoT helps in the correct diagnosis, proper treatment and aftercare of the individual patient.
IoT in industry
Automation in industrial processes has eased the process of doing work. IoT is playing a significant role in improving automation, providing greater visibility into processes.
Industrial IoT assists in facility management, production flow management, inventory management, plant safety and security, quality control, packaging, transportation and supply chain optimization. It helps managers by providing the data they need to optimize processes.
IoT in the energy sector
On a large scale, IoT is used in building the energy grid that upgrades power quality and security. IoT sensors are also used in buildings and offices to, for example, save power when not in use. Renewable energy sources for buildings in combination with IoT help lower power bills, thus energy efficiency increases. In addition, smart metering helps customers track power consumption so that they can save energy.
Fire safety is also greatly improved with IoT by alerting people to reach the nearest exit.
Wrap up
Smart homes, smart hotels, smart offices, smart cities … the applications of IoT are limitless. IoT is all about collecting data and applying it in a smart way to solve challenges. IoT helps improve existing applications as much as does for new launches.
Indeed, IoT is proving to be a game-changer, and rightly so. What the future holds in IoT is simply beyond the comprehension of the human mind.
All IoT Agenda network contributors are responsible for the content and accuracy of their posts. Opinions are of the writers and do not necessarily convey the thoughts of IoT Agenda.
October 8, 2018 3:15 PM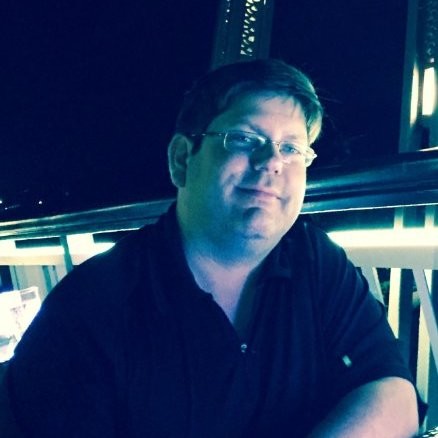 Profile: Tim Sherwood
Connectivity
,
Internet of Things
,
iot
,
IOT Network
,
IoT platform
,
iot security
,
MNO
,
mobile network
,
partners
,
Partnerships
,
SIM
With the new school year kicking into full swing over the last few weeks, students are getting back into their daily routines and brushing up on some of their skills after a summer of fun. But in the technology world, there was no summer off — the learning and development has been ongoing. Especially when it comes to the internet of things, mobile devices and the drive to create globally connected networks.
The consumer internet of things is focused on a range of devices aimed at personal device usage — personal assistants, wearable devices, mobile phones and so on. But industrial IoT is a different ballgame. With so many more endpoints and potential applications across verticals, IIoT is a much bigger growth opportunity and thus much more fragmented, with questions and challenges still to be answered for enterprises seeking global connectivity technologies.
The growth of IoT and its associated connectivity requirements is similar to the growth of a baby from an infant into a toddler and eventually a child and young adult. We started with a platform and infrastructure in its infancy — with single networks per country, coverage blind spots, multi-SIMs, high usage costs and insufficient edge-to-cloud security. Today we are seeing an evolution and growth toward platforms that encompass multiple mobile networks per country, seamless global coverage, a global SIM approach, lower usage costs, enterprise-controlled connectivity and seamless, zero-touch, edge-to-cloud security.
But this evolution is far from complete and has been — and will continue to be — challenging. The technology and global infrastructure needed to deliver a truly global SIM has been lacking to this point, and the IoT ecosystem is incredibly fragmented and complex. There isn't a single provider in the marketplace that's offering a holistic system for a global, secure, connected network. Complicating the matter further, enterprises today are confronted by a bewildering array of service providers, technologies and platforms. There are no standard best practices for connecting multiple end-points — whether that's devices or people.
The journey IoT service providers are on right now is one of trying to create a holistic system — one that offers cloud-based, mobile-first strategies that optimize connectivity with customers, employees and assets worldwide, while ensuring holistic, end-to-end security.
We are starting to see disparate capabilities come together to make that a reality. But while the progression from infancy to "childhood" has moved along, challenges remain and new models still need to be embraced.
One question that needs to be addressed is how mobile network operators (MNOs) embrace the multiple in-country network model. The approach will determine if they can capitalize on this new growth and drive profitability. To answer these challenges, we're seeing many MNOs willing to forgo being the main service contractor and provider and instead create partnerships to expand infrastructure and build a global network.
There are several examples of companies using partnerships in other regions to create a virtual, local presence without having to invest in costly infrastructure. For example, at Tata Communications, we are working with DTTech to build mobile virtual network enablement (MVNE) infrastructure across southern Africa. The MVNE platform helps DTTech provide mobile connectivity to MVNO customers across Africa, supported by access to a globally available mobile network.
From a security standpoint, next-generation IoT connectivity solution providers must add even more value by enabling zero-touch provisioning and ensuring secure data transport for connected devices. This allows enterprise customers to utilize SIM secure element capabilities in the device to trigger secure authentication and provisioning of the device to enable connectivity with various cloud-based applications. We are working with leading cloud service providers, IoT platform providers and other hardware and chipset providers to create value-added "edge to cloud" secure data collection and transmission of data from connected assets to the cloud.
Once established, the possibilities of a holistic, end-to-end network of connected devices for the enterprise are endless. For example, if you're in the automotive industry, you'll be able to deliver a borderless, unrestricted and connected car experience, anywhere across the globe for your customers.
Meanwhile, transport and logistics companies can realize new cost efficiencies. For example, by integrating its analytics platforms with Tata Communications' IoT platforms, W-Locate is enabling its clients — fleet managers and business owners — to efficiently track and analyze key performance aspects of their fleets anywhere in the world, at any time. At the same time, drivers will be able to stay connected to their company network.
The born connected journey is ultimately about creating a single solution for the IoT ecosystem with a flexible, holistic model. The industry needs to embrace this model to graduate to the next phase of IoT with global device connectivity.
All IoT Agenda network contributors are responsible for the content and accuracy of their posts. Opinions are of the writers and do not necessarily convey the thoughts of IoT Agenda.
---
October 8, 2018 11:59 AM
Data Analytics
,
Industrial IoT
,
Internet of Things
,
iot
,
IoT analytics
,
IoT applications
,
IoT data
,
IoT sensors
The world is full of tough questions, especially within the IoT industry. How do you know when a jet engine is about to fail? How do you efficiently build a customized car? How do you know how a vehicle will perform in the real world? Traditionally, there were no answers to these questions more accurate than a guess. Today, IoT can be used to model the physical world and provide answers to even the toughest operational questions. And when you add digital twins into the mix, IoT becomes even more powerful.
IoT and insight into the real world
The power of IoT is its ability to link the physical and digital worlds. All of the technology behind IoT — the sensors, connectivity, analytics and platforms — work together to turn details from the physical world into digital information. In the digital world, that information can be seen and analyzed with other data to draw out new insights that can be applied back in the physical world to improve performance.
But this can raise the question, what should we do with that IoT-derived information in the digital world? What is the best way to analyze it to answer the most pressing business questions? One answer is the digital twin.
What is a digital twin?
The digital twin is an exact copy of a physical object or process. More precisely, it is "an evolving digital profile of the historical and current behavior of a physical object or process that helps optimize business performance." In other words, sensors from IoT ingest digital data about physical performance in the real world to inform the digital twin. Analytics comb through this data to identify deviations from optimal performance levels or even test potential future scenarios. Actuators — anything from switches to 3D printers — can act based on the analytics' findings to improve real world performance.

In this way, the digital twin offers an opportunity for IoT to do more. It can model the performance of a variety of physical objects. For example, a digital twin of an individual vehicle can model when its transmission will fail based on how it specifically has been driven. But the digital twin can also model processes that stretch across multiple physical objects. For example, with sensors on all of the machinery on a production line, plant managers can create a digital twin of the production process. Managers could use this to see how raw materials are flowing through the line, where there are bottlenecks and how to best handle a sudden increase in demand. Bringing together IoT and digital twins has the potential to offer companies revolutionary changes.
The positive results
Because a digital twin can model either a product or a process, organizations can use them to improve operations in a variety of ways.
IoT and digital twins for a product: One luxury automaker had a challenge: how to produce a highly customizable car that could have more than 70,000 different configurations? The answer was to use IoT and digital twins in the design and production of the car. Digital designs allowed the right parts to be in the right place to assemble each individual car. Sensor readings on each car could then be compared to designs to ensure that everything was correct and quality standards were met. In this way, even with so much variation, the time to market was a mere 16 months compared to the two to three-year industry average, while production throughput increased more than three times over previous benchmarks.
IoT and digital twins for a process: A leading electronics company faced a different problem in its production of air conditioners, specifically how it could most efficiently produce them. The company used IoT and 3D scanners to create a fully automated production system with integrated machine controls. The benefits of this automation included lower lead times for customers and lower overall costs, along with a 25% improvement in production capacity with 50% fewer defects.
IoT and digital twins for both: If those are the results possible from using IoT and digital twins on a product or a process, what can be possible when using both? Top-level Formula 1 race teams do just that. They use detailed digital twins of their cars to do predictive maintenance, but they can also then combine those digital twins with twins of race tracks. This allows drivers to virtually drive each track and teams to fine-tune processes and race strategies long before they ever arrive on site.
Getting started
The idea of using sensors and IoT to create an entire virtual model of your product or production line can seem daunting, but it need not be so. Many successful organizations approach digital twins with a "think big, start small, scale fast" approach. That is to say, find the areas where IoT and digital twins can contribute today and use those to demonstrate success before scaling to more and more areas.
In fact, our research suggests that a simple change in mindset can help organizations adopt transformational strategies even while using legacy systems. Rather than focusing on capital investments to improve entire systems, organizations should take a data-centric approach, looking at what data is already available and what insights they can glean from it.
In that way, companies can quickly take advantage of the powerful combination of IoT and digital twins, and they can see for themselves that "two is better than one!"
All IoT Agenda network contributors are responsible for the content and accuracy of their posts. Opinions are of the writers and do not necessarily convey the thoughts of IoT Agenda.
---
October 5, 2018 2:13 PM
Connected Health
,
health care
,
health data exchange
,
health data security
,
Health IT
,
iot
,
IoT applications
,
iot security
,
Remote monitoring
,
Wearables
The internet of things is a term that was coined almost two decades ago, specifically with a goal of promoting RFID technology. However, the phrase has since skyrocketed in use throughout almost every technological vertical. Consumer fitness wearables, home automation, industrial asset monitoring — you name it, an example of IoT use and innovation can be thought of in virtually every industry. All things considered, healthcare is one industry seeing the greatest impact from the internet of things — often referred to as the internet of healthcare things or IoHT. In fact, IoHT has created an entirely new category of connected health devices that marry the regulated world of medical devices with the ease and accessibility of consumer health wearables. The impact of connected healthcare devices on IoT infrastructure is happening fast — much faster than in other industries affected by IoT.
How fast? Well, within the next four years the healthcare sector is projected to be number one in the top 10 industries for IoT app development. To put a dollar figure on how fast this industrial change is happening, the value of IoHT is projected to reach $163 billion by 2020, with a compound annual growth rate of 38.1% since 2015. Putting it into even clearer perspective, it took the telephone more than 45 years to earn a place in the majority of American homes, but connected healthcare devices made it into the majority of American homes within just 15 years — three times as fast as the telephone.
Compared to the quickly expanding and ever-innovating world of IoHT, the "regular" tech world is basically a dinosaur — a Macintosh 128K, if you will. However, just like the original Apple Macintosh, the decades of lessons learned and wisdom earned from the original world of technology can help guide this newly expanding world of innovation. There are five vital lessons that the world of IoHT can learn from the many successes and failures of early adopters of IT, IoT and beyond.
1. Look beyond the trends — IoHT needs to serve a real need
As we've seen time and time again in the tech and IT worlds, technological fads and flashy digital trends are exciting, but often fleeting. While everyone loves a cool or nice-to-have feature, what really constitutes a successful innovation is the ability to offer a tangible solution to a clear pain point.
IoHT's focus on assisting ideas such as disease prevention through constant monitoring is a great example of developers using innovation to serve a real need within the industry. Devices such as wearable temperature trackers, ear-worn vital sign monitors, smart pillboxes and more are all technologically advanced connected devices that could help improve a patient's quality of life, or even save their life in the long run, but be sure there's a clear pain and an unmet need.
2. Understand the economics
A strong correlation along with addressing a high pain point to achieve success is understanding the economics, especially when the person benefiting from a technology may not be the one directly paying for it. When a wearable medical device is sold directly to consumers, then the same person benefiting can be the one paying. However, if that same device is sold through providers, then there needs to be an economic benefit to the doctors prescribing it, and the willingness for insurance companies to pay for it.
Too often, we see new technologies chasing what ends up being hypothetical problems due to a lack of understanding and addressing the economics.
3. The bigger the slower
As we learned from the days of IT, new technology adoption moves slow. It took SaaS over a decade to penetrate corporate IT. Prior to that, all software was installed and managed on premises.
There is a direct relationship between the size of an organization and the speed with which it changes — the bigger, the slower. It's easy to blame that on organizational politics, budget controls and status quo, but there is also good reason for a slow-moving big company.
Like enterprise IT, healthcare organizations have entrenched and complex systems where making even a small change in one area can greatly affect other areas. Also, a decade-long proven technology or system is predictable if nothing else, even if highly inefficient. What drives big companies to change are business needs. These can include cost reduction, a new problem to solve or keeping up with competition. Sometimes, but rarely, you'll see a visionary executive leading the charge to change before there may be an obvious need to.
4. It's crucial to balance innovation with security
If the everyday consumer is afraid of having their personal Facebook password stolen, imagine when their medical information is being hacked and used for malicious activity. One of the biggest challenges facing health technology advancement is figuring out how to strike a balance between having a patient's information readily accessible to all necessary healthcare providers while also protecting it from anyone not authorized to view the information. As with any rapidly growing and ever-changing industry, the next big development often proves more exciting than ensuring the security of the last. The resolution of security and privacy issues is arguably just as important, if not more, to the continued success of IoHT as the development of new abilities.
However, security in IoHT is not much different that security in all aspects of the IT and internet world — it's crucial that each party, including the patient, developer, doctors and hospitals, understands its role to proactively prevent vulnerabilities. For example, the developer needs to implement security measures such as HIPAA compliance while the patient needs to be sensible when creating and storing passwords.
5. Not your father's IT
One major difference to understand about the internet of X things is that it extends far beyond the borders of traditional corporate IT — both organizationally and technically. In the world of corporate IT, network computing systems were largely controlled by the IT department and rolled out to the rest of the organization. It was generally a single function that had the budget and decision power under the office of the CIO and/or VP of IT, albeit with collaboration with finance.
With Io[X]T, decision, budget and systems control may fall under multiple functions such as IT, operations and manufacturing. It is important to understand the various technical requirements bridging disparate systems, as well as the organizational dynamics that determine budget and decision power.
All IoT Agenda network contributors are responsible for the content and accuracy of their posts. Opinions are of the writers and do not necessarily convey the thoughts of IoT Agenda.
---
October 4, 2018 2:14 PM
Data Analytics
,
Enterprise IoT
,
Internet of Things
,
iot
,
IoT analytics
,
IoT applications
,
IoT data
,
retail
,
Video
,
Video surveillance
Data generated from IoT devices and sensors is exploding, and as we continue to find new ways to connect and use these devices, IT will need different ways to use data to derive value for their organizations.
These IoT sensors are in everything from our smartphones and computers to our washing machines, generating valuable information on customers and use cases. Smart companies are beginning to realize the value of this data, using it to improve their products and internal efficiencies through process and technology optimization.
Companies that develop an IoT strategy are in a better position to directly influence their bottom line because they're analyzing their data systematically and using it to drive revenue. Yet, many CIOs from these companies feel that an IoT strategy is difficult to develop and implement as they think it will require expensive and complex purchases. In reality, many CIOs can build out an IoT strategy starting with something they likely already have in place: their video surveillance system.
Use video surveillance to drive your IoT strategy
Even companies with an existing video surveillance system don't think about using it to drive an IoT strategy because they either assume it is too complex or costly, or they think their video surveillance system is merely for safety or compliance. On the contrary, video surveillance is a powerful asset that can deliver more business intelligence and financial returns, which is why CIOs and technology leaders with these systems in place should be considering it as the starting point for their IoT strategy.
Video surveillance creates large volumes of rich data that can be analyzed to deliver value. And using a system already in place saves time, effort and money, and it encourages team participation and ownership in the endeavor because of their familiarity with the system. Companies can use the data generated by video surveillance to uncover insights into employee or customer behavior, revise internal processes or optimize their tech stack performance.
Here are a few real-world scenarios that use video surveillance as the foundation for an IoT strategy.
Transit systems: By using video to monitor passenger flow and crowds, transit systems can improve efficiency, lower costs, increase public safety and get travelers where they want to go faster.
Retail: Retail centers use video surveillance to drive several objectives, including driving traffic to stores, keeping the customer happy and insulating themselves from lawsuits. Imagine a shopping mall sending targeted coupons through its Wi-Fi to shoppers based on their location within the shopping center. The coupon appears automatically on the customers' smartphones, increasing traffic to — and sales for — the store while also delighting the customer.
Sports stadiums: In a similar vein, many stadiums are beginning to use existing video and sensor infrastructure and Wi-Fi to target fans with promotions based on their location or the time of the game, helping to deliver an extraordinary fan experience and drive revenue with vendors and ticket sales.
Parking garages: Combine video surveillance with a license plate recognition system to ensure that only an office building's tenants are parking in the lot and are not using more than their allotment of spots. Building management can then notify tenants who are using more or less than their allotment and adjust rates automatically.
Three steps to an IoT strategy that deepens insight and drives value
Here are three steps that will help CIOs build an IoT strategy that benefits their businesses:
Keep it simple. Don't be too ambitious. It can be easy to overthink your IoT strategy and start analyzing everything at once; instead, start with a single device, define a specific goal and determine the data you need to analyze. Once you achieve that goal, move on to another goal and another piece of data, and so on. This can help organizations get into the "IoT mindset," which makes it easier to move to the next step. For example, a smart city could focus first on improving crosswalks, with the goal of reducing pedestrian road traffic or pedestrian vehicle collisions.
Think about infrastructure in modules, not as a whole. Right now, it's impossible to know the IoT projects you'll face over the next three, five or 10 years. Your infrastructure needs to be easy, simple and modular. This removes the pressure to suddenly deploy an overwhelming number of IoT use cases to justify the cost of a large, expensive infrastructure. The point of an IoT strategy is to derive value from data, which will not happen if your first project is overly complex. Define a target, design it using a modular infrastructure and build on it as you grow and evolve.
Use video surveillance as your foundation. The video surveillance system is already in place and generates a lot of data that can be used to uncover meaningful insights for the organization. It's the perfect data set, with endless possibility for providing greater intelligence to the organization.
Organizations may think they're not ready to develop an IoT strategy, but they're more prepared than they think. An IoT strategy can start with a single project and a single goal, which can unlock many different insights that drive the bottom line. Start simple, take short, logical steps and let your strategy grow organically with your organization.
Beginning with a single system can help IT deliver more value to customers and their own organizations. By tapping into their video surveillance system and making it "smarter," these companies will have a scalable IoT strategy to support more complex and robust IoT projects in the future.
All IoT Agenda network contributors are responsible for the content and accuracy of their posts. Opinions are of the writers and do not necessarily convey the thoughts of IoT Agenda.
---
October 4, 2018 10:32 AM
Business model
,
Digital initiatives
,
Digital transformation
,
Digitalisation
,
IIoT
,
Industrial IoT
,
Internet of Things
,
iot
,
IoT applications
,
IoT hardware
,
Manufacturing
Today, the fourth Industrial Revolution, otherwise known as Manufacturing 4.0, is in full swing. Manufacturing 4.0 bridges the physical environment with the digital by delivering technological innovations like special effects once home to only science-fiction movies.
With many industry reports publishing trends, analysis and predictions for Manufacturing 4.0 through industrial IoT, the numbers all point toward one commonality: hyper-growth. By 2020, the industrial manufacturing sector predicts that spending on IoT will increase to $890 billion, while IIoT will add $14.2 trillion to the global economy overall.
The move to digital drives a tectonic shift in the industrial sector, and a majority of business leaders are grappling to achieve success in this new era of manufacturing. This movement, with its rapid changes, has many manufacturers scrambling to implement strategic IIoT initiatives.
To address the common missteps on the road to digital transformation, here are four strategic actions to consider when planning for the new era of manufacturing:
1) Examine your unique business requirements. This step helps discover and understand the unique business or technology requirements for developing a successful IIoT strategy. Ask yourself: What are the fundamentals of your hardware? Does it carry the capabilities to support new software and services? Can these new services be provided by others and hence does my business need to support a third-party ecosystem? What are the business models that align to your current and evolving portfolio of digital products? Are there new digital requirements such as security and compliance you need to assess?
2) Understand your business priorities and challenges. Have your management team outline the top priorities for your digital initiatives and clearly define any roadblocks to success. Instead of focusing on revenue, hone in on the deeper, more meaningful objectives for the development of a long-lasting and profitable digital ecosystem. Questions for consideration include: What are new approaches to take with our customer touch points? Do customers find enough value in our current hardware? How can I structure a commercial model with my customers that aligns more toward a long-term partnership versus a traditional Capex model?
3) Make the build versus buy decision. Once the management team has outlined and defined priorities for the company's digital initiatives, the next step involves exploring whether you can build a system internally, or if you need the support of an industry specialist to achieve your digital objectives.
To help make the right decision, you should ask these important questions: Can you afford launch delays? Do you have the necessary in-house resources to achieve not only launch, but ongoing maintenance as the digital business evolves? What are the strategic parts of my business that I should maintain versus partnering with others to achieve outcomes?
While some businesses take on the challenge in-house, speaking with an industry specialist provides valuable insight to understand the possibilities given your resources, and uncover what you may have overlooked or underestimated in complexity. For example, thrusting your team into billing and global taxation without proper understanding of these issues would be problematic, and even more so if discovered late in your deployment cycle.
4) Plan for an ecosystem. Digital initiatives are not one-and-done projects. Manufacturing 4.0 brings new opportunities for manufacturers looking to drive stronger competitive value and revenue. Those who plan for a one-time build will likely fail — and will miss out on one of the biggest opportunities in the history of manufacturing. Instead, companies should continually work to evolve their physical product with digital offerings combined with additional digital experiences from third-party developers.
For example, Google and Apple are ahead of the competition in the mobile market because they have learned to use their app developer ecosystem. Companies need to have a strong developer program, offer ease in development and publishing of apps, launch tools for app integration and pave a path for revenue generation.
Understanding these four steps will guide your plan of approach for digital transformation as manufacturers. IIoT activity will significantly increase with digital disruption on the horizon, and the only way to succeed is by first digging into your digital objectives. Assessment of requirements, priorities and challenges lays the foundation to build and execute your IIoT initiatives for Manufacturing 4.0.
All IoT Agenda network contributors are responsible for the content and accuracy of their posts. Opinions are of the writers and do not necessarily convey the thoughts of IoT Agenda.
---
October 3, 2018 10:41 AM
Cloud Security
,
Cyberattacks
,
cybersecurity
,
Data Encryption
,
Data-security
,
Encryption
,
Hardware security
,
HSM
,
Internet of Things
,
iot
,
IoT data
,
iot security
,
security in IOT
Myriad articles have already been written regarding the internet of things. Advances in computing, communications and sensor technologies bring intelligence to previously passive objects, create new business models, drastically increase the volumes of data generated and improve the precision, accuracy and productivity of just about every industry.
The advances made possible by IoT now seem almost inevitable. IoT has become pervasive, ubiquitous and essential. The benefits of IoT are being realized in nearly every industry:
Agriculture: Sensors that monitor soil and microclimate conditions, automated fertigation, robotic harvesting
Automotive: Connected cars, autonomous vehicles, insurance based on driving habits
Construction: Material tagging and tracking, worker safety
Healthcare: Wearables and embedded devices to monitor patient health
Local government: Public safety, parking management, electric vehicle charging stations
Household: Amazon Echo, intelligent thermostats, smart appliances
Manufacturing: "Lights-out" factories, cobots, digital twins
Retail: Location-based promotions, store traffic analysis, automated checkout
Transportation: Optimized traffic flows, vehicle-to-vehicle communication, predictive maintenance
Utilities: Smart meters, leak detection, renewable energy sources
Unfortunately, these transformational innovations provide an entirely new set of cybersecurity targets. With IoT assuming a greater role in our daily activities, data theft, disruption of services and takeover of critical equipment become all the more consequential. The massive volumes of data generated combined with the rapidly increasing number of connected devices makes IoT security a formidable challenge.
IoT cybersecurity threats on the rise
According to Symantec's Internet Security Report, Volume 23, attacks against IoT devices increased 600% in 2017 over 2016. Routers and modems are primary targets for IoT attacks with poor security, weak passwords, unpatched vulnerabilities and hijacked software updates being the most common means of entry. That statistic should keep corporate executives and IT personnel awake at night.
Well aware of these threats, enterprises are making significant investments to improve IoT security. In a March 2018 press release, Gartner stated, "IoT-based attacks are already a reality. A recent CEB, now Gartner, survey found that nearly 20% of organizations observed at least one IoT-based attack in the past three years. To protect against those threats Gartner, Inc. forecasts that worldwide spending on IoT security will reach $1.5 billion in 2018, a 28% increase from 2017 spending of $1.2 billion." Despite these investments, many enterprises simply have little to no control over software and hardware utilized by smart connected devices. Given the plethora and variety of devices and the challenge of ensuring security, cloud architects and data security professionals must implement consistent strategies to prevent these attacks. An interconnection-oriented architecture to ensure private data communications and a centralized data encryption strategy will help enterprises protect against IoT cyberattacks.
Interconnection-oriented architecture for IoT security
Much of the value of IoT lies in the data. Billions of IoT devices generate parcels of data that, more often than not, are digital representations of the physical world. Operational attributes such as speed, temperature, pressure, location, dimensions, distance, volume, vibration, sound and images are captured and transmitted for processing in the cloud. Historical and real-time analytics are then applied to data to identify patterns that indicate operational anomalies, respond to requests or provide feedback to improve system performance.
Unfortunately, the huge volumes of data moving across the widely-distributed networks that connect sensors, devices, machines, infrastructure and data centers are vulnerable to attack. A successful attack can be disruptive, if not devastating.
Enterprises with widely distributed operations need secure connectivity between their evolving digital edge where IoT devices exist and their infrastructure edge where their applications live within data centers providing real-time IoT data aggregation, analysis and storage. Private interconnection, therefore, offers a secure means of protecting transmitted data from cyberattacks.
The enormous amounts of data collected and analyzed in real time for IoT-based products and services to function efficiently require instant action. Proximity to the digital edge ensures low-latency interconnections between the devices, sensors, machinery, infrastructure and cloud-based analytical applications that drive performance.
A centralized data encryption strategy
In addition to establishing secure interconnections among IoT devices, applications and data exchanges, enterprises need to securely protect IoT data. It's a well-established fact that encryption is the best practice for protecting data from cyberattacks. In the event that a hacker surmounts your defenses, the stolen information will be useless if you've properly encrypted the data and protected the encryption keys.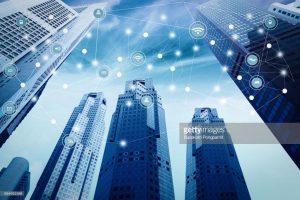 Consider the public and private keys of SSL certificates. The public key is accessible to all, but the private key must be strongly protected. If a hacker gains access to the private key, communications can be decrypted, providing the hacker with access to personally identifiable information, security credentials or financial records — a nightmare for any enterprise. Private keys should be stored in a secure, well-managed environment, separate from the data they decrypt and, ideally, separate from the cloud provider's environment where encrypted data is stored. Without access to the encryption keys, data remains just meaningless ciphertext.
For the most critical IoT data, security professionals need to establish encryption protocols to protect data moving between the digital edge and the cloud-based systems and applications that manage, analyze and store that data. The complexity of devices and applications and data managed in different cloud providers makes this a significant challenge for many enterprises.
Hardware security modules (HSMs) have historically provided the most secure protection for encryption keys. These plug-in or external device hardware modules were purchased and provisioned on-premises in an enterprise's data center. But as enterprises rapidly adopt cloud environments — private, public and hybrid — the HSM approach to key management is no longer simple.
Today, HSM selection and provisioning is typically done by your cloud provider. With the vast majority of enterprises using multiple cloud providers, management of the different HSMs places an unnecessary burden on an enterprise's data security organization. When managing encryption keys in multi-cloud environments, HSMs have limitations.
One means of simplifying the complexity of data encryption across a variety of cloud environments is by establishing a single, centralized method of encryption key management.
A cloud-neutral approach to encryption key management builds on the proven capabilities of the cloud. It's available on demand as a service, so it's implemented quickly and scales easily as your business grows or as data volumes increase. It offers HSM-grade security without the need for physical hardware security modules. You can think of this as HSM as a service. Encryption keys are held in an encrypted database when not in use and are only available inside a secure enclave, which ensures that the key material is never available in plaintext to any software component. The keys, including the key material and the related metadata, are encrypted both in use and at rest.
All IoT Agenda network contributors are responsible for the content and accuracy of their posts. Opinions are of the writers and do not necessarily convey the thoughts of IoT Agenda.
---
October 2, 2018 2:06 PM
Authentication
,
Cryptography
,
Internet of Things
,
iot
,
IoT devices
,
iot security
,
PKI
,
security in IOT
IoT security concerns have been around for years, and with Gartner estimating there will be 20.8 billion IoT devices in use worldwide by 2020, those concerns are escalating to confusion and panic. In today's hyperconnected world, mutual authentication of devices and networks is critical to maintaining a secure and healthy ecosystem. Whether you're a device manufacturer, service provider or standards body, the privacy and security of your devices and networks must be protected. Without proper security, you are exposing your customers and organization to rogue, malicious attacks on IoT devices.
The unfortunate truth about IoT devices is that the majority are poorly secured. A Forrester survey revealed that an astounding 82% of companies are unable to even identify all IoT and operational technology devices on their network. Furthermore, an equal number of security teams are confused by the many IoT tools readily available — and perhaps unnecessarily concerned about the cost and complexity associated with their implementation.
Learning from our past
Learning from past mistakes is the best measure for preventing future IoT attacks. Take the example of the Jeep Cherokee attack of 2015 (and then again in 2016), in which security researchers Charlie Miller and Chris Valasek remotely shut down a vehicle on the highway. They used a hacking technique called a zero-day exploit, which targeted Jeep Cherokees and gave attackers wireless control via the internet, to hack thousands of vehicles. Attackers seek vulnerabilities in the automotive communication endpoints, giving them the ability to send commands through the vehicle's entertainment system to control many functions, such as brakes and steering, all from thousands of miles away.
Practically all car manufacturers, not just Chrysler, are working hard to modernize automobiles so they are more like smartphones. From an attacker's perspective, much of the innovative new technology being added to vehicles is an open invitation for hackers to try to gain access. All cars with IoT connectivity are vulnerable as long as people are able to identity a car's IP address and gain access remotely, regardless of location.
The generic kill chain for most types of cyberattacks, like the Chrysler example, can be broken down into seven steps:
Reconnaissance: Harvesting email addresses, conference information, etc.
Weaponization: Coupling exploit with backdoor into deliverable payload
Delivery: Weaponized bundle to the victim via email, web, USB, etc.
Exploitation: Vulnerability to executive code on victim's system
Installation: Malware on the asset
Command and control: Channel for remote manipulation of victim
Actions on objectives: With "hands-on keyboard" access, intruders accomplish their original goals
The Jeep/Chrysler attack is a perfect example of remote command and control being possible. However, if the defender can stop just one of the steps in the attacker kill chain, the attack fails.
Shortly after the Chrysler attack, the company recalled 1.4 million vehicles that had the potential to be affected by a hackable software vulnerability in its Uconnect dashboard computers. The manufacturer acted quickly and struck a deal with Sprint, the cellular carrier that connects Chrysler's vehicles to the internet, adding security tools that can detect and block an attack on Sprint's network.
With innovation comes complexity and risk. Unfortunately, this is the challenge for all companies — not just car manufacturers. Unlocking the value of innovation and new revenue streams and cost savings will also require a secure IoT ecosystem. In this case, automobile manufacturers and their supply chains need to implement security protocols to protect the critical internal domain of the car.
Last month, the FBI released a public service announcement warning about the importance of securing IoT and connected devices against cyberattacks. This warning showcases the real dangers of not properly securing connected devices. Since then, California has a bill awaiting Gov. Jerry Brown's signature to set cybersecurity standards for web-connected devices. Continued use of self-signed certificates, shared keys and default passwords for IoT device security leaves these devices and networks increasingly vulnerable to imminent cyberattacks. The FBI's warning further establishes the immediate need to secure connected devices and networks to prevent future IoT attacks.
Preventing future IoT attacks
It's imperative that all stakeholders understand the current state of security challenges when it comes to IoT devices, which include:
Devices are coming to market with weak or zero security pre-installed
Security requirements are not being properly applied by the manufacturer
"One and done" authentication certificates are not effective
Managing hundreds of thousands, or millions, of devices and certificates is a struggle
Hackers operating in a digitally pervasive, connected environment are increasingly gaining access to IoT devices with no security embedded and exposed vulnerabilities.
A single, simple solution is the key to addressing these challenges and preventing future attacks: a secure, cloud-based portal that issues trusted third-party PKI (public key infrastructure) certificates for authentication. PKI, the infrastructure behind unique cryptographic-based identifies for devices, provides the basis for vital security tools such as mutual authentication, TLS tunnels and code signing. It is the best way to proactively disrupt the attacker kill chain.
PKI is a technology that has been trusted and used in IT for more than 20 years, and as encryption strengths grow, it remains a trusted method for authenticating people, devices and network access, and preventing attacks on secure devices. PKI is important for IoT security because without it an attacker can exploit the lack of strong cryptographic-based identities at the device level. Failure to use PKI certificates will continue to put manufacturers, network service providers and even consumers at risk to be the next headline.
Safety hinges on supply chain
With IoT here to stay, it is not the time to be lax in security protocols. Whether the technology is consumer facing or not, the repercussions for an IoT hack can be monstrous. As with all security measures, one person or organization cannot be solely responsible. It's up to everyone involved in the supply chain of IoT devices to be diligent in security and ensure all vulnerabilities are properly secured or patched.
It's important to note that you can't have a proper security framework in place unless you have a physical device that can run the security software necessary to protect both the device and the network. To be better prepared for the future, it's important to learn from the past. Understanding past attacks and learning how — and why — they occurred can help enable stronger protocols and a safer future.
All IoT Agenda network contributors are responsible for the content and accuracy of their posts. Opinions are of the writers and do not necessarily convey the thoughts of IoT Agenda.
---
October 2, 2018 10:41 AM
Internet of Things
,
iot
,
IoT applications
,
IoT hardware
,
IoT sensors
,
Legacy systems
,
Preventive
,
Sensor
,
Sensors
,
Smart sensors
The 2018 hurricane season is about to begin, even as we're still processing 2017's hurricane season that brought three large storms — Harvey, Maria and Irma. Hurricane Harvey alone dumped 24 to 34 trillion gallons of rainwater on Houston and surrounding areas, affecting over 13 million people and resulting in nearly $125 billion in damages.
According to NPR, Houston and the surrounding areas were by no means prepared to handle Hurricane Harvey's heavy rainfall without significant flooding. Not only was Houston a flat landscape with major infrastructure problems, but builders weren't required to use flood mitigation techniques (like retention ponds) due to a lacking of zoning codes.
However, extreme weather conditions are not the only cause of severe water damage. Water damage also occurs when legacy systems are no longer sufficient to handle the increasingly massive amounts of water they have to manage. Our ability to mitigate this problem will require a number of different strategies, but it is quickly becoming clear that IoT may be one important pillar of the fight to combat water damage.
The internet of things gives us opportunities to more intelligently control the flow of water, reduce water damage and manage the quality of water by taking sensors and control systems that have been around for a long time and bringing them online. While there are a number of different ways this can work, we have found three primary ways companies are bringing sensors and systems online to combat water damage.
1. Slashing flood damage and stormwater damage
Most cities don't have the proper infrastructure to combat the environmental damage that occurs from flood damages, storm surges and more. Even after the initial impacts of hurricane flooding, leftover flood water leaves a host of health problems for city residents. For instance, stormwater runoff is often contaminated with sewage and chemicals that can leave extremely negative impacts on residents and the environment. In fact, stormwater runoff is the leading cause of water pollution in the United States, with 860 billion gallons of sewage and other pollutants flowing into our water supplies each year.
This isn't the only problem with stormwater runoff. As cities grow, so do sidewalks, roads, parking lots and other form of concrete that create impervious surfaces that resist water absorption. With fewer places for the water to be passively absorbed, the greater the likelihood of flooding. Fortunately, companies like Opti have developed ways to combat inadequate water management infrastructure with IoT. Opti's drainage system was designed to protect municipal infrastructures of cities that are hit by storms year after year. When these systems are installed throughout a city, they will monitor weather forecasts and control drainage valves to minimize flooding and environmentally hazardous runoff.
2. Preventing leaking appliances and faulty plumbing
One of the most common forms of water damage for homeowners and businesses is water leaking from appliances and plumbing. Water damage is the second-most filed insurance claim in the United States, and the average homeowner spends on average $2,586 repairing water damage. While homeowners can typically prevent this water damage with annual inspections, it can cost up to $2,000 per year. However, an IoT sensor can monitor water systems and issue automated alerts the moment something goes wrong.
3. Monitoring water distribution and management
One of the most significant challenges of water management is protecting water from contamination due to urban, industrial and agricultural hazards. With rapid urbanization, this will become a harder issue to tackle as water resources become more and more stressed. According to the World Health Organization, 70% of the world's population will be living in water-stressed areas by 2025. Today, that means we must reduce water consumption habits and maximize efficient use of our available resources.
Improving the quality of water starts with monitoring the quality of water, and the internet of things provides an opportunity for municipalities, businesses and consumers to keep track of their water quality and safety with IoT sensors.
For instance, Saltco manages water quality by selling homeowners smart water sensors. There are some homeowners that need salt pumped into their water systems in order to prevent calcium, magnesium buildup and more. However, consumers often forget to buy salt for their systems because it's not something that can be monitored easily. Saltco's sensors take care of this issue by automatically notifying delivery specialists when salt levels are too low, which takes the hassle away from homeowners. This is one of the many ways in which the internet of things is helping people protect the quality of their water in a transparent way.
The bottom line
Water is one of our most precious natural resources, but it can also be one of the world's most destructive forces. With IoT, we can more intelligently control the flow of water, reduce water damage and manage the quality of water by taking outdated sensors and systems and bringing them online. The more connected our water systems, the smarter we become about how to use that water safely and efficiently.
All IoT Agenda network contributors are responsible for the content and accuracy of their posts. Opinions are of the writers and do not necessarily convey the thoughts of IoT Agenda.
---
October 1, 2018 3:03 PM
IIoT
,
Industrial IoT
,
Internet of Things
,
iot
,
IoT devices
,
IoT hardware
,
IOT Network
,
LPWAN
,
Narrowband
,
Testing
,
Wireless
,
Wireless networking
,
Wireless standards
Not that long ago, devices like fitness trackers and smart appliances were all the rage when it came to the internet of things. These days, the focus is on devices for industrial IoT. Farm drones are being used to monitor crops and livestock. Robots are keeping factory floors moving efficiently, intelligently and safely. Smart meters are helping cities better manage their resources.
These devices aren't science fiction. They are a reality, and they are only the beginning.
IIoT is a rapidly growing segment of the IoT ecosystem. Grand View Research predicts that by 2025 the global IIoT market will have ballooned to $933.2 billion from just $116 billion in 2016. Realizing such growth will require key enabling technologies, not the least of which is a suitable wireless standard for IIoT connectivity. There's just one problem. IIoT is not the same as IoT, and that leaves some of the more conventional wireless standards falling short, especially when it comes to balancing the required device performance and cost.
Unlike many consumer IoT devices, those destined for IIoT typically require mission-critical performance, robust coverage, scalability and reliable security (see the Figure). Those requirements and the cost of achieving them are often at odds with the need to keep module prices low.
Connecting IIoT with NB-IoT
One wireless standard with the potential to deliver a good balance between functionality and price is Narrowband IoT (NB-IoT). What sets it apart from other low-power wide area network (LPWAN) technologies is its ability to deliver significantly improved device power consumption, system capacity and spectrum efficiency, especially in rural areas and deep indoor facilities. It also supports a battery life of more than 10 years for a wide range of use cases. And because NB-IoT uses licensed frequencies, it can coexist with legacy cellular broadband technologies like LTE and GSM. This enables it to enjoy the same security and privacy features as mobile networks.
Clearly, NB-IoT has the right features for IIoT, but what about its price point?
Initially, NB-IoT module cost is expected to be comparable to that for GSM/GPRS, but its target price is just under $5.00. As module demand increases, that starting cost should begin to decrease rapidly. A prime reason why is that NB-IoT's underlying technology is much simpler than GSM/GPRS. As a result, NB-IoT modules can be produced more cost-effectively than LTE, 3G or GSM modules.
That's good news for module/product makers and IoT device manufacturers alike, but the overall module cost is more than just its price tag. It also includes operational costs, the cost of test and the cost of any product failures or recalls once the module is embedded in a product and operating in the real world.
How exactly can these additional costs be avoided or minimized in NB-IoT devices? Here are a few quick tips:
Make smart hardware choices. To achieve a low NB-IoT device cost, manufacturers can choose to use lower cost components or they can simplify the hardware design. To ensure these cost-cutting measures don't inadvertently compromise device reliability, be sure to properly characterize device performance.
Ensure device reliability. To keep service and recall costs to a minimum, device vendors must develop reliable NB-IoT devices. Those devices must operate for 10 years or more, completely unattended, and be able to recover by themselves when the IoT server goes down. One way to ensure reliability is to test NB-IoT devices under different realistic operating scenarios in the lab and on the production line, and with a high degree of repeatability. Device vendors also need to test negative scenarios, such as an IoT server that's down or a connection failure to ensure the device can recover by itself without excessively draining power.
Select the right test equipment. The cost of test during a module's development and production significantly impacts its price. Careful selection of the right test equipment can help reduce cost.
Using an integrated technology that can cover the whole product lifecycle, from design to manufacturing to conformance test, can help minimize test equipment capital expenditure. And, if the technology can be easily upgraded with hardware and/or software as the users' needs change, that capital investment can be protected. Finally, if the technology is fast, test throughput can be dramatically increased, further driving down the cost of test.
The bottom line
Finding the optimal balance between IoT device functionality and price is often much more difficult than one would think. For any module/product maker hoping to reap financial reward in IIoT, it's critical. NB-IoT technology delivers both the features and an expected price point that promise to make it ideal for IIoT, but extra steps must be taken to keep overall device cost low. Making the right hardware decisions, carefully selecting test equipment and conducting the right tests are just a few of the things module/product makers and device manufacturers can do to take a real bite out of their overall NB-IoT device cost.
All IoT Agenda network contributors are responsible for the content and accuracy of their posts. Opinions are of the writers and do not necessarily convey the thoughts of IoT Agenda.
---