---
December 19, 2018 11:23 AM
Internet of Things
,
iot
,
IOT Network
,
IoT network monitoring
,
IoT wireless
,
LPWAN
,
NB-IoT
,
Network monitoring
,
Sigfox
There are many predictions on the expected growth of IoT, but what is clear is that there are already billions of devices connected worldwide and that number is expected to increase significantly in 2019. Devices are becoming smarter and easier to manage, accounting for an associated rapid increase in IoT-related data, and there has been an increasing number of IoT-related platforms and services being offered in the marketplace. While the devices and applications are the initial point of focus for organizations, cities and municipalities considering IoT systems, careful consideration must be given to the networks chosen to host these devices and run these applications.
Given the sheer number of devices, the data they generate and especially the increasingly important tasks and services being based on IoT, network performance must be high on the list of considerations for those developing, launching and managing IoT systems. Within the healthcare IoT context, network performance monitoring is especially critical. If a device becomes disconnected from the network, or is simply switched off, monitoring can act as an early warning system and help avert what could be a potentially life-threatening incident. It can also act as a dashboard that brings together traditional IT and, in this case, medical devices.
The networks
LANs, low power-wide area networks, cellular IoT and cellular LPWANs, including newer wireless networks that support low-power machine-to-machine (M2M) communications, such as narrowband-IoT (NB-IoT) including Sigfox and LoRa, are all currently being used to host IoT applications. Each has its strengths and weaknesses, with cost, data transmission and related power consumption being key considerations.
Sigfox, in particular, is one dedicated IoT network getting a lot of attention due to its ability to radically decrease the costs and energy consumption associated with IoT connectivity. The network uses the 868 MHz wireless radio spectrum in Europe and 902 MHz band in the U.S., and features a wide-reaching signal that easily passes through solid objects and covers large areas. Using a unique approach to wireless connectivity that draws on the highly reliable and interference-resistant ultra-narrowband frequency to provide an exceptionally wide range while simultaneously requiring very little power, Sigfox has radically altered the economics associated with the internet of things.
IoT network monitoring specifics
IoT device managers and especially systems administrators should have the ability to monitor and visualize the functionality and measurement data emanating from Sigfox-enabled IT infrastructure sensors, as well as from other objects, devices and machines that are equipped with or have adaptive Sigfox connectivity. Sensors in the context of network monitoring are the basic monitoring elements. One sensor usually monitors one measured value in the network (for example, the traffic of a switch port, the CPU load of a server or the free space of a disk drive); on average, several sensors are necessary per device — in some instances, one sensor can be used per switch port.
When it comes to monitoring an IoT network, network administrators should check for the availability of sensors designed to display data in messages received from IoT-capable devices — such as Sigfox devices — that are pushed via a HTTPS request to the network monitoring tool. In addition, the IoT monitoring system should provide a URL that can be used to push encrypted messages to the monitoring probe system via HTTPS. These capabilities are especially useful when it's necessary to push data to a hosted (cloud-based) IoT monitoring system.
IoT network monitoring technologies should be available in both hosted and an on-premises versions. They should also be highly flexible and include all the functionality required by the stakeholders to see exactly what is happening in real time across their IT infrastructures, pooling data from networks, systems, hardware, applications and devices together in a single view.
The best of these technologies will offer multiple methods to initiate messages from the network to the network monitoring system regarding overall functionality and the status of any measurement data coming from sensors and devices. Advanced IoT network monitoring systems should generate alerts or notifications immediately, once predetermined performance thresholds of the user's choosing are met, ensuring that IT is always the first to know when a problem arises. Event triggers to automatically launch applications that provide a fix are a huge bonus in any good monitoring system.
Additionally, those using IoT network monitoring tools will find highly customizable dashboards very useful as they can be configured to show exactly what is important, from the overall health of the network to granular details like the speed of server cooling fans.
The Sigfox network is designed to connect billions of devices to the internet via its LPWAN and cloud services while dramatically decreasing the cost and complexity of the systems involved. It's doing so using a unique approach to wireless connectivity that draws on a highly reliable and interference resistant ultra-narrowband frequency to provide an exceptionally wide range while simultaneously requiring very little power. As such, the company has radically altered the economics associated with the internet of things.
Sigfox is enabling organizations across many industries, including those associated with supply chains, smart cities, manufacturing and automation, to realize the promise of the internet of things. The traditional definition of the "network edge" has now become fluid, and it's more important than ever before for sysadmins and IT teams to know what is happening on their changing networks and be in control at all times.
All IoT Agenda network contributors are responsible for the content and accuracy of their posts. Opinions are of the writers and do not necessarily convey the thoughts of IoT Agenda.
December 19, 2018 10:24 AM

Profile: Rick Vanover
Connected car
,
mobile apps
,
travel
,
Travelling
,
Voice recognition
,
Wi-Fi
Technology moves fast! Sometimes you have to move to adjust to conditions. When it comes to travel and technology, I have learned a few things. I have also had to make some additional adjustments that made me rethink how to address my technology practices. In late 2018, I had shoulder surgery which made me make a sudden change to how I do many technology and travel things. Typing wasn't the same (or possible), phone usage wasn't the same and everything was more difficult. Here are few technology tips I have incorporated over the years with my travel and in spite of the temporary setback.
Voice recognition has come a long way — and it is easier than ever. One of the things that I do a lot is writing, including long-form writing of blog posts and white papers. After the shoulder surgery, I was toying around with purchasing voice recognition software, but it turns out that built into Windows 10 is speech recognition. You simply display the keyboard on the system tray, then click it, then select the microphone. I was completely amazed how accurate Windows was with voice recognition without any voice "learning." So much so that I wrote an entire white paper with this engine. This technology made typing much more accessible. The figure below shows how to enable the microphone to transcribe what you are saying:

I feel this capability is more advanced than what we see in our mobile phones, as it is more accurate in my experience. A pro tip is to use the microphone for transcription as if you were presenting to a large group (speaking natural, but a bit slower) and put in pauses and breaks as needed. Truth be told, this was the easiest white paper I've ever written with this engine.
Get the mobile app. If you travel a bit, get the mobile application of your airline. This is one of the best ways to keep up to date on travel plans, including when things change. Additionally, if you are the type that tracks luggage, most airlines will give you tracking accuracy of your luggage on par with that of your favorite parcel delivery service! Don't fly much? Install it for your trip, add your trip information, then delete it when your travel is complete!
Plan on portable Wi-Fi. Wi-Fi hotspots to take with you on your daily travel! I've had this in only one international hotel (in Hong Kong), but hotels are starting to provide portable Wi-Fi hotspots. This was a great way to get high-speed broadband while on the go, and in this example it was no cost. You can also rent or purchase plans for portable hotspots at destinations you visit, which is a nice approach if you plan on sharing with multiple phones, tablets or computers. This can also provide higher speed access (and possibly cost savings) than enabling a roaming plan on one's phone if it is not already in place.
Know your ABCs — always be charging. You have to be charged, and finding an outlet in the corner of your lunch venue to charge up is not a good idea. In addition, you may forget to take your phone or cable! This is helpful from an accessibility standpoint as you can just charge when you can as it may be difficult to source charging later (or even move to a proper position to charge).
I recommend having a good portable power pack. Ideally a pack that is over 10,000 mAh and can be charged by conventional USB cables versus a brick power supply. I am not wild about units more than say 15,000 mAh, I'd rather carry two smaller ones. I recommend over 10,000 mAh as it can charge a typical smartphone around two times fully and it usually can be charged itself overnight. Some of the larger battery packs can take more than a typical overnight to charge fully.
Travel light. A messenger bag works for me. I see many tech professionals carrying the backpack almighty and I've reassessed the practice. After shoulder surgery, I could not put the same weight on the bad shoulder; so I had to adjust. I made myself migrate to a smaller messenger-style bag — and I love it. I can fit a laptop, mouse, clip headphone case to the side, power, cables, sunglasses, business cards and a few papers in there. What more do we really need?
Set up Android Auto or Apple Car. This is part safety, part ease of use. I love these services as they make driving with navigation, calling, music and a few other services feel safe. If you have not looked into this, you should. And in many situations, your car does not need to support it. For example, in my car I install my phone in a universal mount and the screen changes to the Android Auto display with simple controls for music, phone and navigation.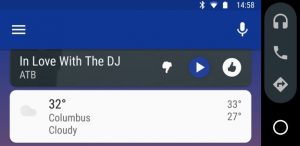 A bonus tip here, especially for those who drive on trips, is to download offline map data. Recently during my vacation to Iceland, I downloaded much of the country map data so I had full navigation services, even if I did not have Wi-Fi or data service on my phone. Add starred destinations and the navigation process is a snap.
Secure a "white noise" setup. I sometimes travel to hotels (or am in an airplane) and want to sleep, but the noise level dictates otherwise. To solve this issue, I've taken the approach of a white noise application. My favorite is the "brown noise" option on the application, in fact. Couple that with a proper set of headphones and I can sleep anywhere.
What tips do you have for travelling and technology? Share your tips below!
All IoT Agenda network contributors are responsible for the content and accuracy of their posts. Opinions are of the writers and do not necessarily convey the thoughts of IoT Agenda.
---
December 18, 2018 4:32 PM
business models
,
cellular IoT
,
device manufacturers
,
Internet of Things
,
iot
,
IoT applications
,
IoT business model
,
IoT devices
,
IoT monetization
,
IoT strategy
,
value-based model
The most compelling new smart products are those that align monetization and business models with the value being brought to customers.
The first step to aligning your business model with customer value is to be sure you understand your customer — what drives them and what motivates them, what their challenges are and how your products can help them address those challenges or generally improve their personal or professional lives.
Understanding the use case can make all the difference as well. For example, some medical devices designed to help improve medication adherence might be best suited for a lease type of model, where patients that value their independence (like aging baby boomers) could use their devices to remind themselves to take their prescribed medications on time without requiring prohibitive upfront investments.
For customers (in this case the patients and their caregivers), this helps them focus on the value they're getting from the device while enabling the device manufacturer to offer their products to a larger segment of the population and not just a privileged few that can easily afford expensive medical devices.
Contrast this example with wireless outdoor trail cameras that hunters use for recreation. Hunting itself can be a fairly expensive sport due to the costs of equipment, and consumers are not fazed if premium equipment comes at a cost — so long as there is clear value in the product.
In cases like this, buyers are used to purchasing wireless products outright through retail channels, in-store or online. The companies that sell these products not only need to think about the costs of manufacturing the physical product, but the ongoing connectivity and cloud infrastructure costs that are included in offering a view on-demand experience. These ongoing costs can be controlled and managed by offering ongoing added-value services to customers, like packs of thumbnail images that can be billed on a periodic or regular basis, or purely based on usage.
Most hunters don't live right on the land they use for hunting, so avoiding the 45-plus minute drive (and cost of gas) to get to the wilderness is quite valuable. Companies that have a deep understanding of their customers like this can proactively think of technologies and offer this level of value to customers, thus aligning their business models with the value the products bring to buyers.
A broader industry trend
OEMs aren't the only ones thinking about this topic, either. Cellular carriers like AT&T and Vodafone have recently highlighted their efforts to make their services more compelling to a wider market and even go so far as to think of entirely new models like outcome-based pricing.
These creative carrier pricing models do help to an extent by lowering the connectivity costs that device manufacturers incur when offering IoT systems, but this is only half of the equation and only addresses connectivity-based costs. Infrastructure, like cloud services, and its associated costs will continue to be a core component of many IoT offerings, so OEMs still need to monetize their systems in smart ways and offer cost-effective, valuable services to end customers, thus converting them from one-time or periodic customers into engaged, ongoing subscribers.
Building out a value-based model
As an IoT device manufacturer, the first question to ask yourself is, "What is the clear value I'm providing?" The second question is, "How much would my customers be willing to pay for this value?"
Savvy customers now understand that they are paying for the value they receive, not the product itself. As the seller of your product, you should be thinking this way as well.
The third consideration needs to be the cost of providing that value and how you can make sure that what you are offering to customers covers your basic costs — assuming, of course, that not every customer may decide to become a paying subscriber.
Once you've fleshed out these three concepts, you have the basic framework needed to build out an IoT offering centered around a value-based model.
The work doesn't stop there, though, because you need to consider what happens if your system is a hit and consumers purchase more than one device each.
Growing faster than you expected is a good problem to have, but additional complexities will come into play, like how you manage billing for customers that have multiple devices, especially customers that didn't purchase all their devices at once. They don't want to receive dozens of bills on different days; they would rather have one bill that takes all of these staggered transactions into account. Even aspects like this play a role in the overall perceived value of your offering, so these are details you must keep in mind.
Finally, as more and more IoT systems begin to use cellular technologies like LTE-M or NB-IoT, creative OEMs will think of additional value-adds, like including a limited amount of cellular service in the upfront cost of the device to consumers. Bundling the first 30 days, six months or even a year of service is often a game-changer in the eyes of customers, empowering them to start getting value out of technologies almost immediately.
By thinking through these decisions even in the early stages of IoT system development, manufacturers can plan accordingly in order to start offering value and start building brand loyalty from customers on the first day and every day thereafter.
All IoT Agenda network contributors are responsible for the content and accuracy of their posts. Opinions are of the writers and do not necessarily convey the thoughts of IoT Agenda.
---
December 18, 2018 12:19 PM
Internet of Things
,
iot
,
IoT analytics
,
IoT applications
,
IoT data
,
IoT in logistics
,
IoT logistics
,
IoT verticals
,
Logistics
,
smart supply chain
,
supply chain visibility
,
visibility
The U.S. Postal Service, UPS and FedEx combined will ship more than 2 billion packages during the holiday gift-giving season, according to various estimates. Nearly all of those packages will show up when and where they're supposed to with the right order in it. I say "nearly all" packages because while 99.7% order-fulfillment accuracy may sound good, even a 0.3 percent picking rate error leads to more than 6 million mis-shipments.
Order-fulfillment processes in retail stores and warehouses are designed to meet a single objective: shipping large orders of identical items in volume, typically on pallets or in containers to a few destinations. But as e-commerce rapidly expands, these legacy systems are straining to keep up as they try to orchestrate fulfillment, where a far greater number of small orders of different items in small lots or packages is shipped to individual consumers. Indeed, just 6% of shippers believe they've achieved end-to-end supply chain visibility.
To shrink this error rate, companies are using IoT to find efficiencies while delivering an ever faster, personalized service to each customer.
A Forrester survey found more than 60% of respondents believe their IoT investments have or will fundamentally change their business models. More than half are already are seeing improvements in operational efficiency. Additionally, Gartner estimated that enterprises will allocate 20% of enterprise digital transformation costs to the supply chain and that "visibility or event management applications" are a top priority.
Reducing friction
Zebra Technologies is just one of the many companies working to erase the friction to bring end-to-end chain visibility with IoT. Zebra technologies include ruggedized mobile devices, barcode printers and RFID readers. This is a fundamental leap forward in technology: Prior to e-commerce, warehouse and retail workers were given printouts of tasks assigned to them to fulfill during their shift. Fortune 500 companies have realized this system cannot scale in an omnichannel world.
To make the process more efficient, warehouse employees now carry ruggedized Zebra mobile devices that let them pick, pack, scan and print new barcodes and ship to fulfill individual orders, while also enabling mangers to track a worker's progress and location. No longer restricted to pulling just what was on their order lists at the start of their shifts, retail and warehouse workers can now have their tasks updated in real time based on their location. For example, if an online order for shipping a new sweater overnight is received, an IoT-connected system could locate the worker closest to the sweater's location and update his task list to make picking and shipping that sweater his next task.
To maintain an efficient warehouse order flow, it's imperative that workers' mobile devices perform flawlessly during their shifts. Time is money, and if a device's battery expires or the portable printer runs out of ink or paper, the worker must stop her order fulfillment to get the device replenished so work can continue. To prevent this, Zebra's Asset Visibility application allows store managers and support staff to monitor a mobile device's power levels, supply and other functions that need to stay active to keep a worker productive and replace faulty devices between shifts so workers arriving for the next shift have a device that's ready to go. During busy days, when ruggedized mobile devices are often misplaced, Zebra's Savanna platform enables the operations staff to find and retrieve them quickly.
With the improved operational visibility that comes from connecting their retail stores and warehouses using IoT techniques, Zebra customers are finding new and innovative ways to transform operations, learn more about their businesses and customers, and empower their workers to be more productive.
Tapping into the data
In another example, Shiseido, the world's third-largest cosmetics company, uses an IoT platform to ingest, integrate, store, prepare and then discover vast amounts of data, including loyalty membership data, second-party data such as media website viewing data, and third-party public data management platform information.
This approach improved Shiseido's CRM engagement and ad performance, gave its teams improved data analysis and visualization, and delivered a 20% increase in revenue from loyalty members. This led to an 11% increase in overall revenue.
These are just two interesting examples of the ways in which companies in the supply chain are using IoT systems to improve their business and their customers' experience. Challenges remain, of course, and technology providers continue to relentlessly pursue solutions for customers.
In my conversations with customers in the logistics world, including retailers, transportation and third-party logistics, they know there's enormous value in embracing IoT and using the vast amounts of untapped data that await them to transform their business. But they are daunted by where to begin. They know they want technologies that are flexible and scalable, secure and efficient, but they have little patience for navigating a dense forest of options to stitch together an IoT system for themselves. In short, they're looking for packaged systems and platforms that can speed their time-to-data-insight. And they want to understand the ROI for their business.
Logistics landscape: Challenges and opportunities
A new report from SJ Consulting describes the current challenges and potential approaches that companies in the logistics and asset-tracking world — such as JD.com, CVS, FedEx and DHL — consider as they look to use IoT data to improve their operations.
You can download the study here. In it, you'll find:
Analysis of how the retail, technology, transportation and logistics industries are merging in response to Amazon;
Details on new competitive threats industry incumbents are facing;
Insight on the strategic partnerships industry players are forming to compete with Amazon;
Industry- and category-specific predictions for how companies will remain competitive;
Analysis of how retailers are adopting IoT-enabled omnichannel marketing strategies; and
How retailers are adopting AI and machine learning to optimize inventory planning and merchandizing.
IoT is prompting companies to think about how to disrupt themselves, to rethink the processes and technologies that have served them well for years before their competitors do it for them.
We believe that by 2035 there will be a trillion connected devices delivering orders of magnitude more data than we see today. And we're at the cusp of delivering complete systems that will enable that. I'd love to hear about your experiences with IoT and how we might work together to help you achieve your IoT data visions.
All IoT Agenda network contributors are responsible for the content and accuracy of their posts. Opinions are of the writers and do not necessarily convey the thoughts of IoT Agenda.
---
December 18, 2018 11:04 AM
food supply chain
,
Internet of Things
,
iot
,
IoT applications
,
IoT devices
,
precision farming
,
smart farming
,
smart supply chain
,
Supply chain
The holiday season is upon us and for many people that means preparing and indulging in festive feasts. However, did you know that 40% of food in the United States today goes uneaten? According to the Natural Resources Defense Council, "reducing food losses by just 15% would be enough food to feed more than 25 million Americans every year at a time when one in six Americans lack a secure supply of food to their tables." Worldwide, one-third of the world's food — some 1.3 billion tons — is lost or wasted every year, according to the United Nations Environment Program. The Food and Agricultural Organization of the United Nations estimates that just one-quarter of all wasted food could feed the 795 million undernourished people around the world who suffer from hunger.
There are many causes of food waste, but equally as many ideas and innovations that can help growers, shippers, retailers and consumers reduce waste. And technology is rising to the challenge. "Food tech," combined with IoT-enabled digital supply networks (DSN), and smart farming all have a role to play. Here is a taste of some technological approaches to reducing waste and spoilage in the food supply chain that can help reduce world hunger and better the environment.
Innovative approaches in technology
Technology can play a big role in making food last longer, get better distributed to those in need, be farmed smarter and improve the logistics of moving from farm to table. For example, here are some solutions:
BluApple is a device (that looks like a blue apple) that, when placed in a refrigerator, lowers the level of ethylene gas surrounding fruits and vegetables, slowing their maturation and greatly reducing spoilage. And BluWrap uses oxygen management techniques to create and maintain an all-natural controlled atmosphere environment that extends the shelf life of perishable proteins. Then there's Apeel, a plant-derived innovation developed by Apeel Sciences to maintain produce quality and freshness and reduce waste. Made from materials found in every bite of fruit, Apeel serves as an invisible, edible barrier that slows down the rate of water loss and oxidation, keeping produce fresh for two or three times longer, without requiring the use of refrigeration.
LeanPath and Winnow Systems both offer food waste prevention to commercial kitchens, helping kitchen staff track what food is being thrown away and make informed decisions that not only reduce the amount of food that goes wasted, but also the kitchens' overall food costs.
Copia uses its extensive food waste reduction dashboard to allow businesses to safely donate their excess food, access enhanced tax deductions and receive powerful data to inform food purchasing decisions.
Farming with technology
Freight Farms is selling a hydroponic farm in a 40-foot container. Leafy Green Machine and its supporting Farmhand Connect app offer a closed-loop hydroponic system within a shipping container outfitted with climate-control technology and efficient growing equipment. The app allows growers to remotely track their farm's climate conditions and control its humidity, temperature, carbon dioxide, and nutrient and pH levels to maximize its efficiency and production, thereby minimizing waste.
CropMetrics is a precision agriculture organization focused on ultra-modern agronomic systems while specializing in the management of precision irrigation. Products and services include variable rate irrigation (VRI) optimization, soil moisture probes, virtual optimizer Pro (the company's analytics system) and so on. VRI optimization maximizes profitability on irrigated crop fields with topography or soil variability, improves yields and increases water use efficiency.
PrecisionHawk is an organization that uses drones and sensors for imaging, mapping and surveying of agricultural land. These drones perform in-flight monitoring and observations. The farmers enter the details of what field to survey and select an altitude or ground resolution. Drone data gives insights regarding plant health indices, plant counting and yield prediction, plant height measurement, canopy cover mapping, field water ponding mapping, scouting reports, stockpile measuring, chlorophyll measurement, nitrogen content in wheat, drainage mapping, weed pressure mapping and so on.
The food supply chain
For perishable food, cold chain management systems like BT9 Xsense tag pallets and/or product packaging with wireless sensors can help to improve the shelf-life of packaged food products and can help better control and monitor food quality throughout the distribution chain, reducing the amount of food wasted during transportation and in retail.
How customers buy food is changing and the food value chain is evolving into a highly dynamic and agile supply chain that uses cutting-edge digital and analytics systems to enable real-time purchasing, routing and pricing decisions. In a perspective article about the fresh food supply chain, titled "The Future of Fresh Food," Deloitte recommends developing a highly dynamic and agile supply chain that uses cutting-edge digital and analytics systems to enable real-time purchasing, routing and pricing decisions. This creates a real connectivity throughout your food value chain ecosystem via digital supply network and can generate significant value, i.e., increased freshness to reduce waste and increase sales.
And if you want to know more practical technologies and actions that food retailers can take to reduce waste in the food supply chain, ReFed offers a "Retail Food Waste Action Guide." This guide offers activity on the three fronts of prevention, recovery and recycling, recommending a top-down food waste reduction culture that flows from the executive suite to store employees and permeates every department in support of a defined strategy and goals.
As someone who regularly talks about the human impact of IoT and all things connected, I think the story of technology intervention to prevent food waste gives hope that more food can be preserved around the world to feed more people and reduce the environmental impact of food waste.
All IoT Agenda network contributors are responsible for the content and accuracy of their posts. Opinions are of the writers and do not necessarily convey the thoughts of IoT Agenda.
---
December 17, 2018 3:38 PM
Data Analytics
,
Internet of Things
,
iot
,
IoT analytics
,
IoT applications
,
IoT data
,
IoT monitoring
,
IoT performance
,
IoT verticals
New products introduced recently from Amazon, Google and Apple make it clear that IoT will soon become interwoven in all aspects of our lives — from our homes and appliances to everyday services such as healthcare and public utilities.
Each IoT device will have unique performance requirements (speed — or lack of latency — and availability), depending on the criticality of the service being supported. If your Alexa speaker goes down, that may be annoying, but it's not as detrimental or hazardous as a connected inhaler or ingestible sensor going down, which are among the latest IoT healthcare advances and can be vital in keeping patients on track with treatment plans.
Recent estimates predict especially strong growth for IoT spending in healthcare and B2B sectors, particularly industrial and discrete manufacturing, transportation and logistics, and utilities. But the extent to which these prognostications will become reality — and IoT achieves its full growth and adoption potential — will depend on performance assurances. Organizations relying on IoT will need complete faith that their devices' internet connections are consistently fast and reliable enough to support mission-critical tasks.
We hear a lot about security, data privacy and integration as ongoing obstacles to more prolific IoT adoption, but we don't always hear about performance challenges, even though widespread IoT device outages are not out of the ordinary. While Amazon struggled with site availability issues on this year's Prime Day, a less-reported story was the fact that other Amazon services, notably Alexa, also experienced outages that day. Like the site outage, this was believed to be the result of huge web traffic spikes and not enough servers within Amazon's infrastructure.
Performance challenges ahead
In some ways, what's happening in the IoT world parallels what has happened, and continues to happen, in the traditional web world. As more people come online in more far-flung geographies, huge infrastructures are being built to serve content to them. But more infrastructure — like the cloud, content delivery networks (CDNs), domain name system servers and more — inadvertently introduces more points of potential failure and therefore more performance risks.
Ask any IT person responsible for digital services what it's like trying to deliver strong performance across all this complexity and you're likely to hear the words challenging, frustrating, nerve-wracking or perhaps even nearly impossible. In a sense, our insatiable endeavor to deliver high-performing online services to more end users worldwide has yielded an infrastructure so vast and unwieldy that it has, in some ways, become a major hairball to contend with.
Most IT managers have resigned themselves to the fact that round-the-clock, perfect, blip-free digital service performance is not possible. They have instead shifted their focus to proactively identifying and addressing growing hot spots — for example, a gradually slowing cloud service provider — before end users are impacted, as well as finding and fixing the root causes of performance issues quickly and accurately when problems inevitably do occur.
Monitoring can help — but are you ready for it?
Synthetic monitoring is one key to this challenge. In the traditional web world, synthetic monitoring works by generating simulated end-user traffic from the cloud, and pinging websites, mobile sites and applications at regular intervals from key geographic regions in order to get an accurate depiction of true end-user performance. Synthetic monitoring data combined with advanced analytics allows organizations to then drill down and identify the root cause of a performance issue, whether within or beyond one's own firewall — anything from an overloaded server within one's own data center, to a slow API call within a multi-step transactional process, to a regional CDN demonstrating high response times.
However, making sense and deriving actionable insights from synthetic monitoring ultimately depends on an organization's ability to harness, analyze and discern trends across voluminous data sets. This challenge grows exponentially for companies serving end users in a wider range of geographies which may be supporting multiple regional website or mobile site versions.
Flash forward to the world of IoT, where connected devices can communicate with each other through the MQTT protocol. Similar monitoring techniques can be applied to MQTT in order to not just measure the speed and availability of device-to-device connections, but also assess if the devices are functioning properly based on sensor data.
For example, many IoT devices are used to assess various environmental or external factors, such thermometers and pressure gauges. A thermometer may be performing well (it is available and communicating with other devices quickly), but is it actually reporting the right temperature? Corroborating sensor data with environmental data can show if the sensors are actually working, as well as which sensors on a device may be working the best. Device manufacturers can then use this information to continually hone and improve their product designs.
The latest figures show there are currently about 4.1 billion internet users worldwide. In an IoT world, the end user is the device — and there are expected to be 31 billion IoT-connected devices by the end of 2020. If collecting and making sense of the huge volume of end-user performance data (measuring the reliability and speed of web-to-end user interactions) around the world has been tough, you can imagine what it's going to be like for IoT data, where we're measuring not just speed and availability, but actual product functionality across hundreds of millions of sensors. If end-user performance data is a tidal wave many organizations are still grappling with, IoT performance and functional data is going to be a tsunami.
In order for IoT to reach its full potential and widest adoption — particularly within the critical healthcare and B2B sectors, where rock-solid performance and reliable functionality is not just a nice-to-have, but a must-have — those responsible for managing device performance will have no choice but to get their arms around this. Fortunately, the traditional web world offers years of experience and many valuable lessons that can provide a logical starting point.
All IoT Agenda network contributors are responsible for the content and accuracy of their posts. Opinions are of the writers and do not necessarily convey the thoughts of IoT Agenda.
---
December 17, 2018 1:18 PM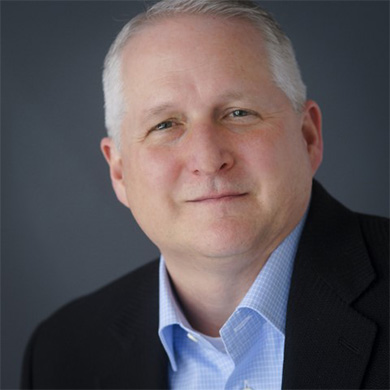 Profile: Kevin von Keyserling
Authentication
,
code signing
,
Digital security
,
Identity management
,
Internet of Things
,
iot
,
iot security
,
lifecycle management
,
PKI
,
secure by design
After years of embarrassing breaches and botnet abuses, IoT device manufacturers are finally realizing what consumers are looking for in their new products: advanced digital security to protect their networks, privacy and data.
Despite public mistrust and hesitancy, the IoT market is booming. In fact, Bain predicts market growth up to $520 billion by 2021 — which is more than double what was spent in 2017. These new devices are even more innovative and collect and pass far more data over the internet than those that came before. From autonomous vehicles that receive firmware updates over the airwaves to medical devices that go home with the patient and directly improve experiences and outcomes, the impact of IoT cannot be understated.
Connected products need to be impeccably secure so hackers can't take control — devices left unprotected can turn from helpful to harmful in a heartbeat. From the same Bain study, the average data breach costs businesses more than $1.2 million, and 93% of enterprise executives are ready to increase budget to purchase devices with improved security.
IoT security begins with a strong foundation of unique identity and trust built into the product before it reaches beta. The trust must also be maintained by the ability to securely update devices throughout their lifecycle. Device security can no longer an afterthought — it needs to be rooted in the design.
The building blocks for successful IoT security
1. Crypto-agility and continual lifecycle management
Today's threat is tomorrow's nightmare. Companies that build connected devices must become agile in their ability to act before threats become serious, designing devices for adaptation and change.
If a root of trust (RoT) is breached, it renders the chain of trust and all public and private keypairs moot, or even dangerous, as they can be issued and used maliciously. The immediate replacement of that RoT is required, along with the updating of all certificates and keys used by devices.
Devices that are in the market today may be sold or transferred to another party in the future. Sending such devices back to the manufacturer for reprogramming is not an option, nor is expanding the private chain of trust to include new owners. Regardless, for devices to communicate with the proper systems, there is a need to reconfigure the device's identity.
Algorithms degrade and it's important to have the ability to maintain and strengthen digital identities over the lifetime of every device. Where will the device be two, five, 10 years from now? For example, if a car purchased today is driving for an average of 11 years, think about what will be needed to ensure cryptographic strength for as long as it's on the road. Consumers may not be thinking about the threats of system takeovers, but they'll surely come up to speed quickly if a device ever puts them in danger.
2. Code signing
Connected devices must authenticate properly at all times, establishing trust regardless of how many millions of devices are in use.
Signing firmware and software is a critical best practice. When you sign a piece of code, you make a statement that the software came from your organization and that you stand behind it. You're sending a message to consumers that the code meets your quality assurance guidelines and security standards. Code signing keys must be properly requested, approved and generated — important steps in avoiding their misuse and malicious code being signed using a legitimate certificate.
But all too often, code signing certs are not protected carefully. The burden to sign code often falls on software developers and the DevOps community who specialize in writing code and creating a good user experience. Generating and protecting private keys is an afterthought and they might not even know how to get started. As such, private keys often wind up in unsecured locations such as developer workstations or build servers. A similar problem extends to many IT security professionals who are unaware of how many code-signing certificates their organization has or where they are stored.
It's important to document, track and rigorously follow the steps and procedures required to sign code as a part of a software development lifecycle or DevOps processes. Pre-signing workflows may vary application to application, but typically include steps such as QA testing, virus scans, static source code analysis, penetration testing and so forth.
3. Scalability
The security infrastructure for IoT devices should be built to support rapid expansion and ongoing management of all versions throughout the device lifecycle. Manufacturers need to ensure that device updates can be managed remotely for new and old models without downtime, disturbances or vulnerability. Automated, cloud-based public key infrastructure (PKI) is a great option as it eliminates the need to manage digital identities on-premises, which can be resource intensive, limited, expensive and error prone.
Security for IoT should not be an add-on, luxury or choice — and it certainly isn't something that should be revisited after the device has been deployed. In fact, there's not a technology in the market that will be able to keep a poorly secured device safe after it's been released. Security must be part of the development process for manufacturers and built into the core infrastructure of these products. This means binding a digital identity to a device that is based on encryption, authentication and code signing — at scale. It means security by design.
All IoT Agenda network contributors are responsible for the content and accuracy of their posts. Opinions are of the writers and do not necessarily convey the thoughts of IoT Agenda.
---
December 17, 2018 10:22 AM
Consumer IoT
,
food supply chain
,
Internet of Things
,
Inventory Management
,
iot
,
IoT applications
,
IoT apps
,
IoT in retail
,
Supply chain
I can't remember the last time I planned an outing to go buy ice cream. How it normally plays out is I feel an urge to eat ice cream and if I happen to find a shop nearby, I satisfy that urge. If not, the feeling disappears as fast as it appears. Ice cream companies understand the importance of capitalizing on this urge. Ignoring this impulse is the equivalent of saying "I don't care about selling my product."
Pushcarts in India serve the same function that ice cream trucks do in other countries. They are the means of taking the product directly to the consumer. Places like public parks, gardens, squares, beaches, lakefronts and college campuses allow pushcarts to position themselves to take advantage of that very immediate consumer urge.
Pushcarts are also the perfect tool to take advantage of the spike in demand that occurs during summer. People want their ice cream fix, but may not be overly excited about traveling in the heat to get it.
Now that we have established a reasonable case to operate pushcarts, the focus shifts to optimizing the inventory they carry, the routes taken and the working hours. Companies have known the value of optimizing these factors for a long time, but depend on the end-of-day reports to track the data that fuels their changes. Since some of this data is subjective, it can be altered, partial or just plain wrong.
Imagine always knowing at any given time where your pushcarts are, if they are functioning properly and what inventory they are carrying. Imagine if you could push out the location of your carts on the fly, dynamically and accurately. Your customers could locate a cart, and get a list of the inventory and even instructions on how to get to it in the most efficient way. IoT-driven systems enable exactly that scenario. These systems provide companies with all the information required to run inventory, plan stock replacements, plan cart maintenance schedules and more.
Where do I get ice cream?
A customer IoT app keeps your target audience in the loop. This app can be used to provide your customers with location, stock and the easiest way to reach your carts.
Since customers will be registered on your app, you can set up user-based offers and deals.
I forgot my wallet. Do you take cards?
Digital payments make it easier for customers to pay. The past few years have shown that allowing digital payments for a product almost always increases the willingness of people to purchase the product.
A combination of both the shipper application and the customer mobile app data can be used to analyze consumption trends which further help match the supply perfectly with the demand. If used optimally, it can facilitate an increase in sales, a decrease in waste and improvement in operational efficiency. The ice cream supply chain will eventually move from a push to an effective pull.
All IoT Agenda network contributors are responsible for the content and accuracy of their posts. Opinions are of the writers and do not necessarily convey the thoughts of IoT Agenda.
---
December 14, 2018 12:53 PM
Internet of Things
,
iot
,
IoT design
,
IoT hardware
,
IoT PCB
,
OEM
,
OEMs
,
PCB
,
PCB design
,
printed circuit board
Stacked die is a newer technology gaining traction in a variety of electronics applications, due to the fact that OEMs continue to demand greater capabilities and performance in smaller printed circuit boards (PCBs). As the name implies, stacked die means one bare chip is placed on top of another one or it could be a spacer rather than a bare chip, then another chip is placed on top of those and perhaps even a third one, and so on. Multiple rows of wire bonding loops are arranged in sets, each going to a separate die or spacer. This way, the same real estate can be utilized for packing considerable functionality in the same small die placement area. Circuitry placement is performed this way to save valuable space on the PCB.
IoT devices are at the top of this stacked die agenda because PCB assembly and manufacturing companies have little space to work with on these extremely small rigid and combination rigid-flex circuits.
With stacked dies being ushered to the IoT PCB manufacturing floor, OEMs have to understand that basic surface-mount technology manufacturing must have the companion microelectronics manufacturing expertise to effectively manufacture IoT PCBs populated with stacked dies.
Here, the electronics manufacturing services (EMS) provider must have both manufacturing capabilities in-house to effectively coordinate surface-mount technology and microelectronics assembly. On top of that, the OEM should expect the EMS provider to have the expertise not only for basic wire bonding for bare chip on-board connections, but also of the wire bonding challenges stacked die applications pose. Some of those manufacturing challenges deal with low wire loops between the bare chip and the substrate or PCB, as well as multiple-level and higher overhang wire loops.
With a multistacked die, one set of wire bonding is being created, which is the lowest one first and has the smallest loop angle. Then, a second set of wire bonding is created and, in some cases, a third and a fourth. All the while, the same PCB real estate, the same wire bonding techniques and the same substrate are being used.
Smaller bond pads pose yet another challenge associated with multistacked dies. These pads are much smaller than usual and they are packed closer and more tightly. In this case, the IoT device OEM needs to know that creating more bonds for multistacked die demands more bond pads.
All told, IoT device OEMs should become more familiar with the advanced stages of today's wire bonding. That includes gaining an understanding of state-of-the-art testing and inspection tools associated with advanced wire bonding. Moreover, it's a good idea to learn about how an IoT device EMS provider maintains process-related and engineering training to keep updated on newer developments in this field.
All IoT Agenda network contributors are responsible for the content and accuracy of their posts. Opinions are of the writers and do not necessarily convey the thoughts of IoT Agenda.
---
December 13, 2018 2:53 PM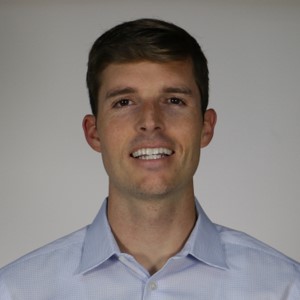 Profile: Alex Koepsel
Asset management
,
asset tracking
,
Internet of Things
,
inventory tracking
,
iot
,
IoT applications
,
IoT devices
,
IoT hardware
,
IoT software
,
IoT wireless
Until recently, if a car dealer, auctioneer or manufacturer needed to find a car on their property for transport, test drives or sales, someone had the daunting task of figuring out where the car was located. Seems simple, yet many of these campuses encompass multiple lots and decks across hundreds of acres, some holding as many as 25,000 cars at any given time.
Outside of driving (or running) for hours up and down aisles of cars, many lot operators decided to invest in expensive and often unreliable RFID, barcode, cellular or Wi-Fi tracking technologies over the past 10 years to make the process easier.
Cognosos, an Atlanta-based startup, approached the problem from a different angle 18 months ago, creating a wireless sensor network that could be offered at a significantly lower price point. Cognosos set out to change the operator experience of finding vehicles by creating a more efficient and cost-effective way for car lot operators to locate vehicles and track their movement over time.
IoT device disrupts RFID
Founder and CTO of Cognosos Jim Stratigos, a serial entrepreneur, came up with the idea for the application after spending several years studying software-defined radio (SDR) technology at the Smart Antenna Lab at Georgia Tech, where he had previously mentored startups. Stratigos was also familiar with the institution after earning two electrical engineering degrees from Georgia Tech. He knew SDR had been used in radio astronomy for decades and saw new potential for the technology in IoT applications if he could figure out a way to extend the range and battery life of a wireless network. SDR would also allow the physical layer of a wireless communications channel to be entirely determined by software, a promising perk that could reduce costs for potential IoT applications.
After securing grant money to develop a new wireless networking technology, Cognosos successfully applied it first to the automotive market by building RadioTrax, a disruptive IoT platform for tracking vehicle inventories. RadioTrax allows users to do quick searches within a web application online or on their smartphones and see in real time the location and movement history of any car across all of their storage lots and parking decks. As explained by a Cognosos customer, what used to take three or four hours was reduced to 30 minutes. And unlike RFID alternatives requiring extensive infrastructure and only showing the last known location of a car, the RadioTrax system displays the car's real-time location, while its gateway is the size of a Wi-Fi access point.
How it works
A user simply scans or types in the car's VIN, stock number or description into a smartphone or web interface and the car shows up on a digital map with instructions on how to reach it. The Cognosos RadioTrax tag is secured to the visor or hung from the mirror of every car and transmits a sub-GHz radio message using patented wireless technology. The RF device includes an accelerometer to detect motion whenever the car is moved.
Delivering a competitive and viable low-cost technology alternative to the market required innovation across all spectrums of the product, including the chip level. Cognosos used a low-power Silicon Labs Flex Gecko system-on-chip (SoC), which supports both 2.4 GHz and sub-GHz frequencies with long-range capability and a transceiver and MCU on the same SoC. The wireless SoC's high level of integration helped Cognosos reduce the size, cost and complexity of its device. The end result is a wireless network that enables the in-car RadioTrax devices to wirelessly transmit location to the gateways over a range of one to two miles, depending on terrain. Large campuses can be covered with a minimal number of gateways, reducing implementation and ongoing operating costs.
Since launching the new product 18 months ago, Cognosos has grown quickly from a three-person to a 20-person company and is already working to expand its IoT offering to include both indoor and outdoor asset and inventory management tracking technologies. The company also has plans for new verticals in the future. Describing the company's outlook, Stratigos said he sees any large outdoor area spanning hundreds of acres or more maintaining valuable assets with wheels (such as construction sites, airports, ports and so forth) as a potential customer, signaling the startup has a lot of opportunity in its future.
All IoT Agenda network contributors are responsible for the content and accuracy of their posts. Opinions are of the writers and do not necessarily convey the thoughts of IoT Agenda.
---