---
June 6, 2018 12:49 PM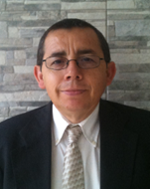 Profile: Francisco Maroto
Artificial intelligence
,
Data Analytics
,
IIoT
,
Internet of Things
,
iot
,
IoT analytics
,
Machine data
,
Machine learning
The internet of things is changing society and industry in a profound manner, but with the introduction of AI, consumers, enterprises and governments will be able to embark on projects never before thought possible.
For many years, we will find a mix of unconnected machines, connected machines and AI-enabled machines. Our challenge is to make them all collaborate under ethical principles and to avoid using AI for creating psychopath and sociopath machines.
Let´s start connecting every machine
Every machine that can be connected will be connected. Machine-to-machine communication has been building a promising basis for innovative and disruptive business models that will open up new opportunities. Take a look at "How do machines talk to each other?" for a simple explanation about connected machines.
The goal of IoT is to connect every machine to everyone, everything, everywhere … in real time.
Next step: Get value from data collected from machines
But connecting the machines themselves is only an intermediate stage. The continual flow of information that connected machines make available permits management of the machine's entire lifecycle, from the installation stage to that of maintenance and up to replacement.
For machines owners, this translates to guaranteed system operation, with a development in the business model for the machines, which moves on from the purchase of a physical item to the purchase of the expected benefits. The provisioning of a suitable machine, its appropriate installation and its corresponding maintenance are entirely the responsibility of the supplier.
A key aspect in achieving this goal is data processing. The volumes gathered are such that the provision of valuable services is impossible without adequate information management. As IoT devices generate a large amount of data and we want to do the analysis of the data, we need machine learning to find out the insight of the data.
For machine manufacturers, capturing and processing machine data in real time will allow them to design more freely and manage their machine's health remotely for better after-sales service. Their customers will also enjoy a better user experience and be able to easily monitor and control their information in real time from anywhere.
Connected machines talking to each other and with humans will dramatically change the way we will live and work.
The time of machines with artificial intelligence is arriving
Artificial intelligence and the internet of things become even more powerful together. AI and IoT are symbiotic; AI makes the machine learn from its experiences and manage new data. I am not exaggerating when I say that AI is the best friend of IoT.
As IoT scales to millions and millions of increasingly intelligent and interactive devices all around us, collecting, distributing, and processing data in a in a combination of fog and cloud computing, many observers believe that AI offers the best chance of quickly and accurately making sense of all that data and putting it to work solving real-world problems. Data lifecycles, flow, classifications, reporting and countless aspects of IoT will be dictated by the intelligence of AI.
A study reported in Science Magazine shows that self-taught AI is better than doctors at predicting heart attacks because of the complexity of risk factors involved.
Both AI and IoT are still in the early stages of their development cycles, saddled with immature technology, limited tooling and still-emerging use cases, often struggling to demonstrate enough real business value to justify their investments and live up to their advance billing.
In the short term, however, AI can help design more efficient IoT networks, ensuring there's enough capacity without overbuilding and enhancing security. There are many decisions made by AI engines that need to be fed back quickly and accurately to IoT devices; the potential advantages and benefits of IoT and AI are unlimited — the confluence of IoT and artificial intelligence is set to redefine the world.
Must we fear that in a not distant future, an AI system will be able to design other AI systems? We will walk with AI machines that have consciousness, AI machines that can form representations about themselves. We must not fear walking with AI machines, nor that all AI systems must have consciousness.
The challenge of living in a new brave world of AI machines and enhanced humans
"Humans are going to be artificially intelligent." That's the prediction of Ray Kurzweil, director of engineering at Google. Kurzweil predicts that humans will become hybrids in the 2030s — a prediction that is line with my article, "Bring your own cyber human part one: Augmented humans." As we humans formed societies that allowed us to have social interactions, AI systems will form societies that allow them to have cyber-social interactions.
If AI systems are indeed ever to walk among us, they'll have to be able to understand that each of us has thoughts, feelings and expectations for how we'll be treated. And they'll have to adjust their behavior accordingly.
We are in the dawn of a new cyber-society, a society where organizations will design plans to utilize the unique skillsets of both AI systems and humans. A society where humans and AI systems will work and live together and without fear. A society where humans will use newfound time and freedom to advance strategic skills and individual talents.
Thanks for your likes and shares.
All IoT Agenda network contributors are responsible for the content and accuracy of their posts. Opinions are of the writers and do not necessarily convey the thoughts of IoT Agenda.
June 6, 2018 11:18 AM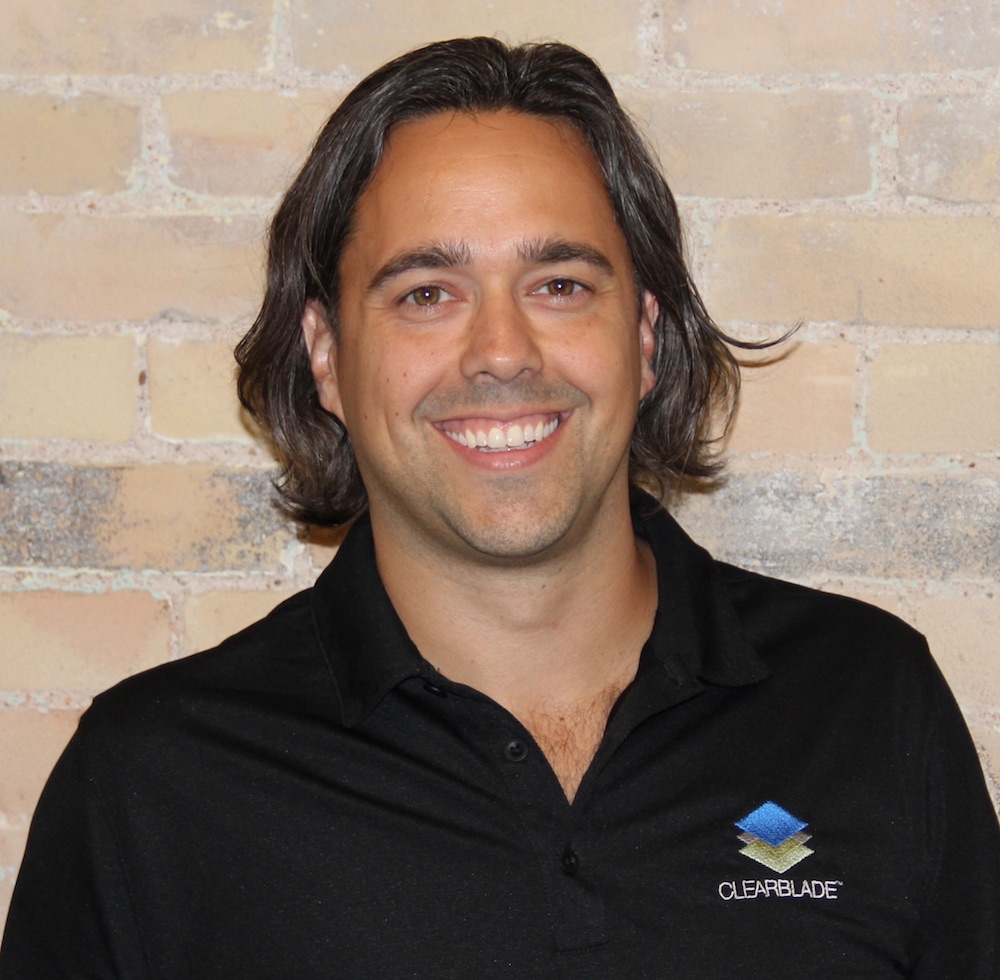 Profile: Aaron Allsbrook
Data
,
Data privacy
,
Edge analytics
,
Edge computing
,
Enterprise IoT
,
Facebook
,
Internet of Things
,
iot
,
IoT platform
,
iot security
,
Privacy and security
,
Privacy Protection
,
social media
Facebook recently admitted that almost all of its more than 2 billion user accounts have been scraped and used for any number of advertising or manipulative purposes. Users, congress and the press have reacted with outrage, canceling their accounts or issuing stern warnings.
The reality is that the sharing of personal/private data is something we all agreed to many years ago when we signed up for Facebook. As Sharon Sandberg so coldly delivered, Facebook could have simply charged users instead of selling their data.
A privacy nightmare in our home
Leaking your brand preferences, political affiliation and cultural bias so that you can be manipulated is bad, but it's not the worst part. The scariest thing happening right now is that we, consumers, are blindly trusting and sharing even more data about ourselves every day, and the same reporters and politicians demanding change are also ignorantly pushing people into the arms of a much worse privacy nightmare.
The smart home devices from Google, Amazon and Apple are nothing more than live snooping agents collecting more of our personal data. The purchase of these devices doesn't cover the cost of the servers and computation that's going on in the background. Alexa is not making our lives better out of charity; Amazon is injecting itself into our lives to be able to understand and monetize our data for years to come by being in our home, with the ability to listen to every conversation, comprehend our every request, hear our best and worst parenting moments …
If we continue on the monolithic cloud path that Amazon, Google, Apple, Facebook and Microsoft are pushing us toward, things don't get better — more of our data gets compiled, aggregated and used by big companies. Things get worse. These companies won't make things better, and it's up to an ecosystem of innovative disruptors to find a better way.
Edge computing to protect privacy
Good news; we see the beginnings of a new technology pattern called edge computing that can solve this. Edge applications offer a sea change of technical alternatives for companies and users piling data into big clouds. Edge processing turns the cloud model on its head, using it only as a deployment tool rather than an omnipotent controller. The information no longer goes to a cloud server, gets saved, parsed, interpreted, shared and manipulated. Every transaction is no longer a possible monetization activity for some company to take advantage of user preferences.
Edge computing is different; it allows developers to still create amazing technologies that give people the possibility to interact with their local and wider world capabilities. For example, edge developers build applications that fully run and execute only on local devices where the users are physically present and monitoring. These edge applications are not dumbly spewing relay information like Alexa, but instead are complete and competent on their own. Three core elements are different with edge processing over monolithic clouds:
Data stays local
When an edge application runs, it stores its own data. The idea that you need Facebook to store the 2 GB of your profile information is silly. Massive amounts of storage are readily available in the tiniest of forms, and 100s of GB to terabytes can be packed and redundantly backed up with in local devices. These local devices become our storage instead of the corporate hard drives of the clouds.
Applications communicate directly and efficiently
Applications now also have the ability to communicate securely and directly with each other. In the Facebook world, this means that when someone views your profile, it's not a single server bringing that information forward, but it's your Facebook app that is serving up the information. Not only is your device able to give a more accurate real-time set of information, it's actually a source of truth that can be unrivaled.
Secured on the device
Data is not secured according to a cloud vendor's whim, arrogance and business model. Instead, each edge device and each edge owner gets to define the information they share and how it's used. This model protects people from an all-or-nothing approach that so many apps require today just to get started. Alternately, your contacts, your messages, and your queries are all actually under your control.
Today we have Amazon Echo devices in our homes gathering data about us as we use those capabilities. To protect and prevent another huge abuse of our data, we must transition from these dumb corporate agents and into a model that protects users. The clouds have been unable to protect; we must transition our architectures to serve and protect people using the edge.
All IoT Agenda network contributors are responsible for the content and accuracy of their posts. Opinions are of the writers and do not necessarily convey the thoughts of IoT Agenda.
---
June 5, 2018 2:43 PM
IIoT
,
Industrial IoT
,
Internet of Things
,
iot
,
lifecycle management
,
machine
,
Service management
,
subscription
,
Subscription models
We all know full well by now that the internet of things is well established in the technology universe, and it's continuing to grow, spreading roots across a variety of industries. Take manufacturing, for example. Because of the growing IoT and industrial IoT, factories are now getting smart. The manufacturing industry is currently in the midst of the fourth industrial revolution, which combines cyber-physical systems with automation and IoT to form the aforementioned smart factory. However, incorporating IoT into machines isn't as simple as putting nuts and bolts together; rather, it requires a fundamental organizational shift to elevate from machine-to-machine and machine-to-human interactions to full-fledged machine-to-business connectivity. Enter "machine as a service."
In a nutshell, machine as a service encompasses a factory machine's contributions to business goals through IIoT connectivity. Machines are becoming a comprehensive business asset to manufacturing companies, not only driving sales by generating product, but also increasing business revenue through the growth and scalability that come with automation and IoT. Customers don't just buy the oil, metal and other elements that make up the machine — they now buy a "subscription" to the IoT connectivity that provides ongoing service and benefits, leading to the concept of machine as a service. Specifically, machine as a service is comprised of two key components: service lifecycle management and customer touchpoints.
Service lifecycle management
Service lifecycle management — which traditionally involved installation, maintenance and repair — is the foundation upon which machine as a service is built. In ages past, installation would mean the assembly of various physical parts and materials. You'd perform maintenance as often as industry standards would recommend (e.g., oil changes every 5,000 miles). When your machine breaks down, you'd repair it.
As the world of technology accelerates on IoT's coattails, the same goes for the three processes of installation, maintenance and repair. Installation now involves the implementation of an operating system within your machine that will, in turn, connect it to IoT. With this greater connectivity comes an accelerated pace and frequency of machine-to-human interactions. Your machines will now proactively remind you when they need maintenance. Additionally, if something is about to break — or is already broken — your machine will be the first to let you know. This then allows your business to run at a faster pace, increasing production and bolstering your revenue numbers.
The lifeblood of this greater connectivity lies within the operating system and related software updates. However, the software and service behind your machine not only allows it to do what it's supposed to do, but also enables it to do more than it was designed to do. Which leads to the second point …
Customer touchpoints
Similar to service lifecycles, customer touchpoints also revolve around two traditional stages: the sale of the product and the maintenance/repair of the product. IoT connectivity is catalyzing these two interactions with customers, as it brings on a heightened pace and standard of customer expectations. The machine as a service is fine-tuned to help your business keep up with these heightened demands. However, it also offers an opportunity to dive deeper into a third emerging stage of customer touchpoints: upsell and expansion opportunities.
While the operating systems and software updates support IoT connectivity in your machines, they also offer a chance to expand the portfolio and capabilities of the machine, extending its usage before the true end of life of the product. Your machines are no longer stagnant entities; within the confines of the functionalities listed in the user manual, they're now dynamic business assets. IoT opens a plethora of opportunities for expanded uses, extending the shelf life of a product that would have been otherwise phased out. This allows your machines to keep pace with the scalability of your IoT-connected business, enabling you to drive business growth and continue to meet and exceed your customers' expectations.
The IoT-driven future
Machine as a service is just one example of the greater productivity and functionality that an IoT-connected device brings. Across many verticals, we're seeing widespread IoT adoption to keep pace with today's technological advancements. As consumers embrace the accelerated world of IoT, the onus is on the business to think outside the box to ensure its products and services stay ahead of the curve and continue to satisfy business goals.
All IoT Agenda network contributors are responsible for the content and accuracy of their posts. Opinions are of the writers and do not necessarily convey the thoughts of IoT Agenda.
---
June 5, 2018 2:32 PM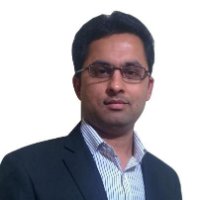 Profile: Ritesh Mehta
Game
,
Gaming
,
Internet of Things
,
iot
,
IoT applications
,
Mobile app
,
mobile app development
,
Mobile Application Development
,
mobile apps
,
Mobile games
When it comes to mobile applications, design has a significant role. Thus, mobile designers and mobile app development services should be focused on precision and usability.
A mobile app design company typically delivers the right kind of app services that meet various customer requirements. Moreover, service providers cater to clientele across all industry verticals and from small, medium and large companies alike. With the rise of mobile gaming, a lot of mobile app developers at present cater to clients engaged in providing gaming applications. There are also many freelance developers that provide various technologies.
A mobile app development company understands application design and development, particularly when making gaming applications. The design of the app is where the app begins to be transmuted to reality from a mere idea. Many designers can make an application, but only those with varied and substantial experience can provide the right output when it comes to aesthetics and appropriateness.
Opportunities with the internet of things
Today, the reality is that IoT has endless opportunities in the gaming industry. As more and more devices join the internet of everything, the possible effects on people's daily lives remain a hot topic of conversation due to everything from security implications to logistical implementation.
Video gaming has undergone massive change and overhaul in the last 10 years or so. While desktop devices and consoles still remain hugely popular, it's the mobile gaming industry that has experienced the biggest surge, due in big part to the continuous stream of free games released to the market.
There has also been a drive from developers toward creating general applications that are more social; many mobile games have become more and more focused on communities. Gaming hardware and devices also are getting more and more IoT friendly.
IoT is giving a facelift to mobile gaming
From snake to virtual reality casinos, it only took two decades for mobile devices to open up new revenue streams. Mobile gaming existed long before the iPhone, but was deemed a more modernistic way of having fun on the go and less as an operable field. Thus, the sizes of the screens of mobile phones were small, and handsets were hugely ineffectual and incapable.
At present, there is a big shift in how consumers game, toppling the balance of power in the international video game scenario. The mobile video game field keeps the ball rolling, driving a mushrooming wave of free-to-play games, as well as casual successes such as the Angry Birds of Rovio Entertainment. As a matter of fact, consumers allocate a lot of money and time playing games on their smart devices.
Casino games are without doubt the fastest growing genre in the mobile gaming field. Prospective players flock to online poker websites and try their hand at different casino games as a way to learn the rule of the game before visiting a physical casino.
The impact of IoT in mobile gaming
The internet of things has the makings to refashion gaming on the web in two ways: by traversing the physical gap between a player and the platform, or through harmonizing online platforms with concrete casinos.
IoT has greatly spurred because of the increased use of smartphones. Smartphones and tablets have a plethora of hardware and software, including accelerometers, sensors, touch and pressure sensors, cameras and heart rate monitors. All of these can be tapped into by mobile applications to report and collect data on user experience. Through analyzing and tracking the correct data, gaming platforms will learn how customers coordinate with online games.
Just as casinos analyze players' reactions via their facial expressions, nonverbal speech and cues, mobile devices could scrutinize and measure the satisfaction of a player during the game. Thus, all mobile gaming platforms could balance collection of data, as well as preserve the privacy of a player. Another way IoT could impact online gaming is via amalgamation with the experience of physical gaming. This is not applicable only to casinos, but to any gaming platform, as well those shared a player tracking system. With the type of games played in casinos today, only the operator gathers revenue provided the player is physically present. With smart devices, casinos and game operators have more tools to inspire players.
These days, an app development company can cater to the software development requirements of the gaming industry. As online and mobile games get more and more mainstream, developing mobile applications has become a very lucrative venture for developers, wherever they may be located in the world.
All IoT Agenda network contributors are responsible for the content and accuracy of their posts. Opinions are of the writers and do not necessarily convey the thoughts of IoT Agenda.
---
June 5, 2018 11:27 AM
Enterprise IoT
,
Internet of Things
,
iot
,
IoT devices
,
IoT platform
,
platform
,
Platform integration
,
Platform Issues
,
platforms
While IoT has been all the rage in the past half a decade, the last couple of years have seen frenetic activity in the development of IoT platforms by almost all recognizable players. While the debate continues about which of these platforms will emerge as the first among equals, there is a very real need to tap into the massive amounts of data floating about in an ocean of connected devices.
Just to provide some context, Gartner predicted that there will be 11.19 billion connected devices in 2018, with this number expected to rise to 20.4 billion by 2020. At the same time, IHS forecasted that the IoT market will grow from an installed base of 15.4 billion devices in 2015 to 30.7 billion devices in 2020 and 75.4 billion in 2025.
Not surprisingly, the talk of building an IoT platform has been reaching a fever pitch, and it would be very useful to understand what an IoT platform is, who needs it and how does one go about building it.
What is an IoT platform?
An IoT platform is essentially a suite of libraries, services or components with which an IoT system can be built and deployed to monitor and manage connected devices and systems.
IoT platforms enable the building of highly scalable and performant IoT applications for monitoring and managing devices or systems remotely by collecting and processing data.
Why do you need an IoT platform?
There is clearly a need to integrate multiple systems to achieve efficiencies by continuous data collection from multiple sensors. This data can later be consumed by applications to make intelligent business decisions and carry out real-time analytics.
As there are heterogeneous subsystems used by different business units of the same organization, an IoT platform facilitates interaction among connected devices and business applications. The absence of a consolidated view of the entire system may create difficulties in reporting and monitoring, which drives up the cost of maintenance.
Tell-tale signs you need an IoT platform
An IoT platform is crucial to a business if it relates to at least one of the following scenarios:
Varied technologies that address similar needs: If you have similar connected system requirements from different business units within the organization but are currently using different technologies, an IoT platform would facilitate interaction between the connected devices and different business applications.
Legacy connected systems: Connected systems built over decades with disparate technologies can create challenges in bringing about standardized connectivity and control. An IoT platform resolves these issues by providing the right connectivity and control.
Configure and get connected: Why invest time in constructing a platform when you can just configure it to your use? This results in less development and engineering effort and more of configuration for connected systems.
Ease of monitoring and operations: With businesses increasingly moving towards automation, it is imperative to easily monitor and operate a connected system. This allows for predictive analysis and determining where a machine is likely to fail or turning it off after it has delivered the required output.
All of this contributes significantly toward an easy integration of systems while ensuring an accelerated time to market.
Three approaches to building an IoT platform
There are multiple approaches to building an IoT platform, and it is important to understand the one that best complements your situation. For ease of understanding, let's look at the three most widely accepted ways of building an IoT platform along with their associated benefits and challenges.
Integrate and transform
For businesses that have made significant investments in technology over long periods of time, it is quite common to have multiple connected legacy systems. In such scenarios, it would be optimal to ensure the coexistence of legacy and modern systems. New features and capabilities can be developed on the new IoT platform and integrated with the legacy system over time.
Key benefits:
Minimal disruption to existing customer installations and on-going business
Easy migration to the new platform brought about by having tested its stability and reliability
Challenges:
Integration challenges and platform constraints due to the lack of compatibility between old and new technologies; often technologies have different API's with different protocols
High maintenance and operational costs due to running both the legacy and new platforms
Coexist and transform
This approach takes the middle ground by continuing with the connected legacy system as is while building a next-gen IoT platform using the latest technologies. Businesses could look to migrate customers from legacy connected systems to new platforms and eventually retire the legacy technologies. This would be followed by moving to entirely new technologies that are aligned with improving productivity and ensuring a seamless customer experience.
Key benefits:
Use disruptive technological capabilities to build next-generation IoT platforms
Ensure business as usual during the transformation phase by having existing customers on legacy platforms
Challenges:
Existing customer adaption of the new platform due to concerns arising from privacy, security and complexity
Significantly large operational and maintenance costs arising from both platforms being active until all existing customers have been migrated to the new platform
Building new platforms
With barriers to entry being lower than ever before, there are a lot of new businesses mushrooming around the world. For new companies or existing ones that have no pre-existing investments in any technology or connected platforms, it is best to build a new platform from the ground up. This would make it easier to simplify IoT devices, quickly build network-enabled products and accelerate time to market.
Key benefits:
A robust and future-ready platform built using the latest technologies and infrastructural elements with no legacy technologies or platforms
Seamless customer onboarding to the new platform without any migration or upgrade-related issues
Challenges:
A new and untested platform must go through a natural evolution of its features and capabilities
Higher time to market to build and test platform compared to using an existing platform
As is clearly evident, there are multiple approaches to building an IoT platform, and each has its own unique set of benefits and drawbacks. While selecting one approach among these depends entirely on your organization's strategic priorities, the importance of having your own IoT platform cannot be overstated.
With mounting pressure to capitalize on time-sensitive business opportunities, it is imperative to work with a trusted partner that has an extensive background in building IoT platforms and technologies for both enterprise as well as small and medium-sized businesses.
All IoT Agenda network contributors are responsible for the content and accuracy of their posts. Opinions are of the writers and do not necessarily convey the thoughts of IoT Agenda.
---
June 4, 2018 3:58 PM

Profile: Louis Creager
ARM
,
Consumer IoT
,
DDOS
,
Enterprise IoT
,
Internet of Things
,
iot
,
IoT devices
,
iot security
,
security in IOT
,
standards
,
Updates
IoT device manufacturers have by and large flooded the market with web-connected products that have little or no security measures to speak of. There remains such a focus on usability, features and time-to-market (especially with the more ubiquitous lower-end devices) that there's a real threat to the long-term viability of the industry if it cannot achieve a balance delivering products that are as secure as they are desirable and affordable.
This current absence of effective IoT device security is increasingly empowering hackers, who use malware to remotely take command over unsuspecting connected devices. Hackers can then aggregate the bandwidth of these devices for use in botnet-powered distributed denial-of-service (DDoS) attacks, which have proven plenty capable of taking major websites and network infrastructure instantly offline. Alternatively, devices can be exploited to carry out ransomware and other malicious attacks. And, as has also been shown, IoT devices on the market have even automatically opened home router and firewall ports — essentially rolling out a red carpet for hackers, all in the name of simplicity for consumers.
Part of the problem here is certainly the relative difficulty of updating IoT devices with more secure and current firmware. While some device vendors are beginning to provide automatic firmware updates when new vulnerabilities and exploits are recognized, many, many more IoT devices can only be updated manually or no longer have official support whatsoever. In order for updates to arrive, vendors must invest in the infrastructure necessary to develop and deliver new firmware. (This means, of course, they must also see the business value of such an investment.) More often than not, though, vendors support devices for a limited time and vendors that go out of business cannot provide further support at all. Firmware update URLs once belonging to defunct vendors could even be exploited by malicious actors to control device traffic — yet another glaring weakness to the security of these devices.
It's critical that consumers become savvier when it comes to the IoT devices they select for purchase, thus putting pressure that might be needed to fast-track a change in these practices. But really, the onus is on the manufacturers. Device makers must collectively acknowledge the long-term value of collaborating to adopt and enforce standardization and best practices, in pursuit of a more secure IoT that stops making headlines for massive vulnerabilities and breaches. Ultimately, customer safety and an internet safe from future IoT botnet attacks depend on wise and decisive action by the industry stakeholders of today.
Currently, IoT vendors utilize a variety of disparate and incompatible technologies, from custom closed-source approaches to open source technologies applied in vastly different ways. However, by supporting common standards, such as IoT devices from different vendors using the same technologies and practices, it would become possible to secure and support all devices using widely available open source firmware. Thus, even those devices from extinct vendors could be fully secured.
The industry is seeing the dawn of what could be adopted as these needed standards. One candidate, the Arm Platform Security Architecture, provides a standard framework for IoT device security. A draft document by the Internet Engineering Task Force (IETF) offers the Manufacturer Usage Description (MUD) standard, establishing a common foundation for communication and access requests between IoT and security devices such as routers and firewalls. With MUD in place, even IoT devices with poor security could only access necessary services, thus imposing more effective security on them. In this way, the MUD specification is being explored as a method for preventing IoT devices from being used in DDoS attacks. Some industry vendors are also developing advanced approaches that utilize the technologies including AI, predictive security and proactive behavior-based threat recognition.
The technology and frameworks needed to standardize and secure the IoT industry are quickly becoming available, but vendors must have the will to match. In many ways, achieving a future in which a thriving IoT industry realizes its full potential depends on it.
All IoT Agenda network contributors are responsible for the content and accuracy of their posts. Opinions are of the writers and do not necessarily convey the thoughts of IoT Agenda.
---
June 4, 2018 1:05 PM
ai
,
Artificial intelligence
,
Bots
,
Chatbot
,
Chatbots
,
Internet of Things
,
iot
,
NLP
,
Personal Assistant
Over the years, we have all experienced multiple fads come and go. Heck, I think I can easily recall two or three waves around chatbot technology alone over the past couple of decades. However, and I know this sounds cliché, this time is different. Today's bots are not your grandpa's bots from 10 years ago. This time they're for real!
The reason is simple: Bots are just a user interface of a much bigger revolution that is surrounding us these days — the artificial intelligence revolution. The potential for AI is huge. The technology has the ability to interact with us in new, surprising and unprecedented ways, provide us insights we were previously blind to, and is quickly becoming the new user interface for platforms like bots. With this, we're going to start to see a new class of bots become as ubiquitous as smartphones — not just in business, but in every aspect of human life. These bots will become a new representation of our identities, and will shadow us around the digital world, first observing and later undertaking much of our more common tasks. I will opt to call these new bots "shades."
Stronger natural language processing
The emergence of stronger natural language processing has people looking at new ways and new places to implement this technology. The capability is being incorporated into phones, bots, appliances and directly within applications. In the next three to five years, we'll see a convergence of those technologies and channels, leading to a new class of personal assistants.
In the current wave, the early stage was a competition between the big players to win the bots war, with Siri firing the first shot. Then in the next phase, we will see a new category of bots emerge which will present the shade OS for our personal reality. These new bots will not be hostages of Google, Apple, Facebook or Samsung, but rather will learn to represent our own individual best interest. Instead of a separate bot for each channel, like Siri or Bixby for your phone and a different bot in a platform like Facebook, you'll have a single shade that is pervasive throughout all of your digital interactions, shifting the focus to the user and away from the brand.
As people converge on several preferred assistant frameworks, this new type of bot will become highly personalized, learning all your preferences and carrying them over to new channels and apps. Like a shadow, your shade will change shape depending on where you're standing, but will consistently follow you wherever you go.
Predictive nature of bots
Eventually, this shade will represent you, both personally and in commercial transactions, and will only pull you into conversations where you are absolutely necessary. With this, brands — which will probably also be represented by bots — will need to form relationships with your shade and will need to find ways to delight you as the ultimate consumer after having satisfied your shade representative.
In the home: Surprising to some, we're seeing some evidence that consumer comfort levels with bots and smart appliances are rising to pave the way for this revolutionary change. About 16% of American homes are making use of smart speakers like the Amazon Echo, with its embedded Alexa personal assistant to manage environments and help make purchases online. I believe that this adoption number indicates that we have crossed the threshold from early adopters into early majority territory.
At the office: In addition, we're already seeing rudimentary bots that are serving as anthropomorphized representatives of people in a business setting. X.ai is just one example of this, creating a virtual assistant that acts on a user's behalf to schedule meetings.
The predictive nature of the user interface will also become completely contextual, such as audio versus visual interactions, and will be based on each user's specific situation and preferences. Apps like Google Maps, for example, are already able to proactively tell you to leave early for a meeting due to traffic conditions without even being posed the question.
As these types of technologies continue to become integrated into our smartphones, wearables and applications, we will continue to see a growing number of bot adopters. It won't be long until no one will be able to live or function without the use of a shade within the next few years, much like we've seen with the smartphones of today.
All IoT Agenda network contributors are responsible for the content and accuracy of their posts. Opinions are of the writers and do not necessarily convey the thoughts of IoT Agenda.
---
June 4, 2018 11:21 AM
ai
,
Artificial intelligence
,
Chatbots
,
Internet of Things
,
iot
,
IoT analytics
,
IoT data
By now, everyone has heard of artificial intelligence: It populates our Facebook feeds and powers the virtual assistants we keep around our homes, including Amazon's Alexa and Apple's Siri. Perhaps you found this article through a Google search or a news aggregator app, which is also powered by AI. The average consumer interacts with AI multiple times every day — despite a HubSpot survey that indicates that 63% of consumers don't even realize they have used AI — but not everyone understands the full impact the technology will ultimately have on our economy.
The founders of up-and-coming AI startups are poised to build multibillion-dollar enterprises. In fact, the immense value of AI technology is likely to spawn the world's first trillion-dollar companies — a feat that tech giants like Amazon, Apple and Alibaba are racing to achieve. According to PricewaterhouseCoopers, AI is expected to be a $15.7 trillion industry by 2030. This includes everything from workforce automation to in-home smart assistants to new uses that haven't even hit the market yet.
The AI revolution is coming, and businesses that are prepared for it have huge potential to grow.
The disruptive duo of AI and IoT
Although it certainly is revolutionary, AI technology has existed for more than 60 years. The technology itself wasn't particularly well-received for decades, as it was stunted by the lack of available computing power and necessary data sets to build out its systems.
What makes today's AI technology so unique — and what puts the AI industry at an economic tipping point — is its ability to use modern computing power to process the 2.5 quintillion bytes of data society generates every day. The integration of developer stacks on mobile device platforms, like iOS and Android, and personal assistants, like Alexa and Siri, have propelled a generation of startups with innovative ways to resolve age-old problems using AI.
Soon, AI will be able to run complex algorithms on the reams of data provided from fully integrated IoT systems. With IoT embedded on a city level, AI vehicles and municipal services like streetlights and traffic signals can communicate with each other and make decisions based on billions of computations per second. For example, a factory equipped with integrated IoT devices will be able to use AI to automate individual tasks and automate management-level production decisions.
You're probably starting to get the idea: AI is a disruptive technology on a scale larger than anything we've seen before. However, the path forward is not without its share of obstacles.
The implications of AI
As with any truly disruptive technology, AI will displace workers across the value chain. Hundreds of thousands of freelancers prospering from the sharing economy will lose their contracting gigs as autonomous cars replace drivers at Uber and Lyft. Millions of customer service reps across the globe will also have their jobs supplanted by computerized chatbots. Imagine the day when you talk to a computer system that sounds like a real human, expertly engineered to quickly and cheaply solve your pain points.
In the near future, employee value will come from how well workers can complement their businesses' AI strategies. Businesses will need to adopt this technology to remain relevant, and that will require a reimagining of how companies are built.
Here are four steps business leaders can take to prepare for the AI revolution to come:
Analyze gaps and pain points. Before making any big changes, consult with a team of AI experts and developers to determine how AI can add value to your existing business. If your company relies heavily on distribution, for example, AI could optimize routes, better track packages and refine your supply chain.
Create a prototype first. Test, test, test: Test your assumptions on a test model in a test environment. It's important to pivot in business, but you also have to be cognizant of the potential consequences of a pivot. AI could cannibalize portions of your business in the short term, but the technology will be necessary for long-term survival.
Collect as much data as possible. AI is only as good as the data that you feed into it. This is where integrating AI with IoT becomes crucial. As the two technologies grow together, they will continue to make each other more useful. Eventually, AI will be able to compute and organize data from IoT devices on a scale that's impossible for humans to replicate.
Be ready to fail and try again. A pilot project could fail to live up to its promise. If (or when) this happens, it's important to learn from your mistakes by setting up a post-mortem analysis and finding takeaways you can use in the future. Businesses experience routine failures, but there are innovation incubators around the country, so there are always new tech opportunities coming down the pipeline.
AI is creating a new power balance between ourselves and the devices we use on a daily basis. It will not be long before we meet new billionaires sprouting from the AI and IoT communities as the technology advances and generates mountains of useful data. The future holds plenty of opportunities for companies that are literate in these technologies; those that aren't will face more and more challenges.
All IoT Agenda network contributors are responsible for the content and accuracy of their posts. Opinions are of the writers and do not necessarily convey the thoughts of IoT Agenda.
---
June 1, 2018 11:36 AM
consumer experience
,
Consumer IoT
,
consumers
,
Enterprise IoT
,
Internet of Things
,
iot
,
smart city
,
smart home
,
Wearables
As the fourth Industrial Revolution drives new waves of technological advancement, few tools rival the internet of things in their ability to completely overhaul the lives of businesses and consumers. Between both markets, thought leaders and early adopters have embraced the potential of connected devices — gleaning new insight into critical behaviors or simplifying tasks, for example. As the number of devices which power the IoT grows — with IHS projecting 125 billion devices by 2030 — so do the opportunities for businesses and consumers alike to improve their own digital experiences.
Despite worldwide IoT spending slated to reach $772 billion in 2018, the lion's share of this investment is on the enterprise side. According to IDC, of that $772 billion, only 8% will be spent on consumer devices. Widespread adoption of connected devices among consumers has yet to reach the mainstream, but a new study from CSG indicates that day is coming sooner than we might think. "The Future of the Digital Experience: IoT Edition" (registration required)  polled more than 2,000 consumers between the ages of 18 and 64 across the U.S., U.K., Australia and Canada to evaluate consumer understanding, usage and sentiment about current and future IoT applications. Here are a few of the key findings:
In the next three years, nearly half of consumers want to see IoT simplify tasks in the home.
More than a third of consumers who don't use smart home technology are interested in exploring its capabilities.
One in five consumers believes IoT will be seen as essential to one's lifestyle in five years.
Consumers are beginning to expand their IoT horizons, moving beyond wearables towards in-home assistants, smart appliances, cars and cities. As they stand on the precipice of widespread adoption and integration, their enterprise counterparts are faced with a significant question: How do they build a business model that will enable them to monetize their IoT strategy?

While CSG found that today wearables are the most popular IoT device with 45% adoption, connected devices are also growing throughout homes and cities. Thinking more holistically about the service ecosystem required to launch and scale new IoT services will allow enterprises to seize market opportunities in real time and continue to push the connected consumer experience forward.
For consumers and businesses, the internet of things is supporting a wider array of services. For enterprises, there is incredible potential to create engaging experiences and new sources of digital revenue. The leading businesses will prioritize where these two paths meet, to be prepared for a digital economy driven by a network of connectivity while taking advantage of an ecosystem of services that can quickly adapt to the business models introduced by IoT.
All IoT Agenda network contributors are responsible for the content and accuracy of their posts. Opinions are of the writers and do not necessarily convey the thoughts of IoT Agenda.
---
May 31, 2018 3:24 PM
Customer behavior
,
Customer personalization
,
Customer Relationship Management
,
Customer satisfaction
,
Customer service
,
Internet of Things
,
iot
,
IoT analytics
,
IoT applications
,
IoT data
Gartner estimates that as many as 20.4 billion IoT devices will be deployed by 2020. Everything we touch is becoming more connected and customizable, with the goal of making business operations more intelligent and real time. And the opportunity across industries is huge — from smart homes and energy to healthcare and retail, every customer service company has a stake in the IoT game.
Yet, the proliferation of connected devices and new technologies, including machine learning and IoT, is creating new customer demands and challenges. This is especially true in the realm of customer experience, a key success metric across all industries. Today's modern consumer expects personalized, omnichannel experiences when interacting with brands — and most of all, they demand quick response times. However, despite this fact, today's companies are slow to adopt this new technology and thus are still delivering impersonal experiences, irrelevant information and long wait times. This begs the question: How can companies use IoT for a smarter customer experience that gives consumers what they are so badly craving?
Don't be afraid to integrate technology — and fast
Machine-to-people interactions and IoT might be the double-edged sword of customer experience. On one hand, it has the potential to provide more personalized customer experience, but if done poorly, it could be the catalyst for negative brand perceptions. That said, don't be afraid to use IoT for all the goodness it offers, as it supports the positive experiences and personalized interactions that consumer want.
Find the balance
In order to reap the benefits of IoT, your company needs to find the balance between technology and human interaction in your communications with customers. To do so, you must first automate where you can and then determine which interactions truly deserve a human element for improved customer experience. This might seem like a daunting process, but once you categorize these touch points by those general interactions that are easy to automate and the more technical interactions that require a higher level of education and a human touch, it becomes digestible.
Deliver proactive customer experience
Historically, self-service was very rapid. Customers came in or chatted with a company, but the whole benefit of IoT is that you're tapping customer use and behavior to deliver a proactive customer experience. The end goal when using IoT for this is to deliver the information that customers need before they even know they need it. If internet providers, for example, have a way to send customers notifications on their device usage and automatically send payment reminders, they are delivering this kind of proactive experience enabled by IoT. Automation in this instance truly uses the machine learning aspect of IoT and, ultimately, better services your customers.
Overall, organizations need to look to IoT to improve customer experience — this technology will foster a competitive advantage and help build brand loyalty. With IoT, brands can deliver personalized, omnichannel interactions that up-level customers' experience tenfold. If you haven't already, consider integrating IoT into your customer experience — but be sure to find the right balance between using the technology and adding a human touch.
All IoT Agenda network contributors are responsible for the content and accuracy of their posts. Opinions are of the writers and do not necessarily convey the thoughts of IoT Agenda.
---