---
March 18, 2019 11:18 AM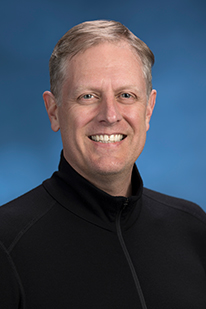 Profile: Richard Beeson
Data Analytics
,
Enterprise IoT
,
Internet of Things
,
Interoperability
,
iot
,
IoT analytics
,
IoT data
,
IoT interoperability
The key to digital transformation is data. The main roadblock to digital transformation? That very same data.
It's a paradox that has become increasingly acute with the deluge of data coming from IoT devices and sensors. To keep pace, companies are investing more and more in IoT — in 2020, spending on IoT is projected to be over $145 billion across manufacturing, supply chains, utilities and heavy process industries.
These companies know that their data is valuable. It can be used for condition-based maintenance, optimized asset performance, more sustainable industry and innovative new services and products. But too many companies don't know how to make the leap from raw data to data-driven intelligence. A McKinsey & Company report found that more than 99% of data from 30,000 oil rig sensors, which tracked drilling, production and rig maintenance, somehow wasn't reaching operational and industry decision-makers — so only 1% of the data was turning into value. Forrester surveyed 150 manufacturing, transportation and consumer package good companies and found that only "17% of organizations stated that they are able to collect, aggregate, contextualize, analyze and visualize the insights from their IoT data."
So, how should a modern company mind the IoT gap?
It is a problem similar to the modern email inbox. A variety of inputs with varying subject lines, abbreviations and attachments comes in, but you don't always know when you will need to refer back to a particular email or locate a file that someone sent. In 2012, an IDC white paper estimated people spend as much as 4.5 hours per week looking for lost documents. Getting everything in one place is half the battle. Getting things organized into a consistent and findable format is the other.
Much like this scenario, reducing wasted time looking for information starts with system design with a common, organized reservoir for rapid query and retrieval, and interoperability between layers of an enterprise data technology stack.
The same McKinsey report found that, "interoperability between IoT systems is critically important to capturing maximum value; on average, interoperability is required for 40% of potential value across IoT applications and by nearly 60% in some settings."
Unfortunately, it isn't always in the interest of IoT vendors to ensure interoperability. Many want to have a proprietary claim on the data in their systems. This is game theory at work as vendors sell vertically integrated technologies that deliver an initial business value, but create silos that limit the future value of data.
Minding the IoT gap must start with breaking down these silos and democratizing access to data. It's hard work, but it pays.
Manufacturer Cemex needed visibility into 70 plants across 21 countries. Each plant had a different mix of equipment and its own processes for handling 10,000 to 15,000 data points. Gathering data from all of these plants for a global report was two months of work. Cemex established a global technology group which developed shared standards for how information was collected and contextualized. Today, data is readily available in a usable format to anyone in the company. And the report that used to take two months can be compiled in less than an hour.
UK power provider Centrica was relying on spreadsheets and a labyrinth of code to run over 200,000 calculations. The approach relied on a single employee on the verge of retirement and was prone to errors that were not easy to identify, which caused the reporting process to be time-consuming. Centrica focused on automating operational and business data preparation and eliminated the spreadsheets and custom coding. Now, data can be viewed in automated dashboards.
The amount of data will only increase, and the value of data as an asset will not be value that enterprises can leave on the table if they want to keep operating.
In my blog next month, I'll talk about how the Linux Foundation is looking to tackle interoperability by establishing shared standards and providing platforms that unhitch application development from infrastructure and data management. More next month.
All IoT Agenda network contributors are responsible for the content and accuracy of their posts. Opinions are of the writers and do not necessarily convey the thoughts of IoT Agenda.
March 15, 2019 10:48 AM
Automation
,
cloud
,
connected devices
,
Connectivity
,
IIoT
,
industrial internet of things
,
Internet of Things
,
iot
,
IOT Network
,
IoT networking
,
IoT wireless
,
on-demand
,
SD-WAN
,
SDN
,
Smart cities
,
software-defined network
We are entering a new era of connectivity. As industries harness new technologies, networking must evolve to become agile, flexible and hyper-scalable. Accenture estimates that IIoT could add $14.2 trillion to the global economy by 2030. However, legacy networking is focused on connecting the user and not large-scale industries. Entering the next Industrial Revolution means service providers must transform their networks to enable the future of networking and connected industries.
Technology in the cloud, AI, big data and IoT has highlighted the need for alternative networking systems that can enhance innovation instead of limit it. The connected industries that use these new technologies will require a network that can transform its current model of connecting customers to one that can scale to serve billions of connected devices. These new technologies have the potential to change working and living environments globally. The challenge service providers are facing today is to make them a reality.
It has been forecasted by Gartner that there will be over 20 billion connected devices globally by 2020. To support these connected industry IoT applications, service providers need to change the way they connect by going beyond just connecting users.
Legacy services
The long lead times and fixed contracts that legacy networking services offer often hinder the ability to quickly serve growing demand. For example, if a manufacturing plant notices that its new IoT deployment is increasing productivity and reducing costs, it may want to utilize IoT in other parts of its infrastructure. To do this, the plant will need a network model that is agile, flexible and scalable to meet its operational objectives. It needs the ability to execute its plans quickly, without the long lead times of legacy networks that often take a long time before they are ready to deploy.
Networking the future
Service providers that can evolve to support innovation and new technologies will deliver the future of connected industries. This cannot be a factional change. Service providers must undergo a complete transformation by leaving behind traditional networking for a new networking model that is intelligent and automated. Resisting this change will mean they are left behind in a commoditized market selling traditional services and unable to generate new streams of revenue.
Capturing revenue
The growth in connected technologies brings with it a new era of solutions that will become the revenue drivers of the future. To realize the vision of connected industries, businesses will need to adopt a network-centric mindset to rapidly deploy, connect and scale their operations. Service providers who offer standard telecom services will become irrelevant in this future. They need to move beyond that and be able to take on new challenges by delivering network services with software-defined networking (SDN).
On-demand connectivity
In this new era, the traditional way of provisioning and managing networks is no longer relevant. SDN promises greater control and performance of the network while increasing flexibility, agility and hyper-scalability. Industries will be able to deploy and scale IoT on-demand instead of being tied down by year-long contracts. They can turn up or down network services with scalable bandwidth capacity and duration that meet their needs. This access to instant deployment will lead to higher service quality and experience for end users while mitigating risk for industries.
The speed of development in networking is the key to the success of connected industries. Networks that can accelerate transformation will be the driving force behind the smart manufacturing, autonomous vehicles, data-driven product development, global AI-powered logistics and smart cities of the future.
Service providers that are prepared to support connected industries with a strong global network fabric, SDN and on-demand provisioning will be able to forge a stronger future for their partners in the ever-growing connected world.
All IoT Agenda network contributors are responsible for the content and accuracy of their posts. Opinions are of the writers and do not necessarily convey the thoughts of IoT Agenda.
---
March 14, 2019 1:29 PM
Enterprise IoT
,
Integration
,
Internet of Things
,
iot
,
IoT analytics
,
IoT data
,
IoT market
,
iot security
,
Predictive maintenance
,
ROI
Enterprise customers remain eager to implement IoT systems to improve their businesses, and Bain & Company expects the markets for IoT hardware, software, systems integration, and data and telecom services could grow to $520 billion in 2021, more than double the $235 billion spent in 2017. But customers' plans are limited by their beliefs that technology providers haven't adequately addressed the major barriers that keep them from ramping up to scale.
Bain's recent survey of more than 600 commercial and industrial customers of IoT systems found them wary of the same barriers they faced two years earlier: security, integration with existing technology and uncertain returns on investment. (See Figure 1.)
Security concerns weigh particularly heavily. Forty-two percent of executives listed it is a top concern, nearly as many as two years ago. Our research finds that enterprise customers would buy more IoT devices and pay more for them (about 22% more on average) if their security concerns were addressed (For more on this, see the Bain Brief "Cybersecurity is the key to unlocking demand in the internet of things.")
Integration also remains a top barrier. Vendors haven't made it easy for customers to integrate their IoT systems into business processes or IT and operational technology — and they may be underestimating their customers' concerns about integration. If vendors invest in learning more about typical implementation challenges in their customers' industries, they'll be able to offer more complete end-to-end technologies.
Priorities are shifting, too. Predictive maintenance emerged as one of the first attractive IoT use cases as sensors and analytics helped companies determine more precisely when maintenance or replacement was necessary. Schindler, for example, worked with GE's Predix platform to implement a broad predictive maintenance program designed to optimize maintenance on more than 60,000 elevators and escalators worldwide. But some of the interest in predictive maintenance has waned because customers found that the returns on investment have taken longer than expected. Legacy data formats and missing historical data are part of the problem, and insights have been harder to glean than first promised.
Interest in remote monitoring, on the other hand, has risen because it tends to be an easily integrated or standalone application. Industrial equipment leader ABB, for example, bundles remote monitoring into its connected robotics systems and connected low-voltage networks, which allows customers to troubleshoot and quickly identify issues requiring greater attention.
The next few years will be critical to the development of IoT markets as leaders continue to make gains and expand their industry-specific offerings. Incumbents that fail to move quickly enough to address customers' needs are likely to get leapfrogged by more nimble competitors.
All IoT Agenda network contributors are responsible for the content and accuracy of their posts. Opinions are of the writers and do not necessarily convey the thoughts of IoT Agenda.
---
March 14, 2019 11:03 AM
Internet of Things
,
iot
,
IoT analytics
,
IoT applications
,
IoT data
,
IoT use cases
,
Smart Building
,
smart stadium
,
smart venue
,
sports
Going to live sporting events can be a polarizing experience, depending on the individual. For me, I love it. The fans, the atmosphere and even the $10 beers — I actually have a collection of souvenir cups from all the stadiums I've been to! For others, it can be a bit of a letdown. You may find that watching a game at a stadium can be kind of underwhelming. After all, watching the game at home — with your high-definition screen, surround sound, instant replays and color commentary — offers amenities the stadium experience can't replicate.
Many sports are beginning to experience declining ticket sales for these reasons. For example, Major League Baseball experienced a 10% drop in ticket sales between 2017 and 2018. NFL ticket sales dropped by 30% in 2017. College football is also seeing a decline.
While many sports have embraced technology in ways that other industries haven't, especially in terms of scouting and player assessment, I see this problem coming down to an underuse of technology when it comes to the in-game experience. Here are a few ways I think technology can fix it, specifically the internet of things.
Using IoT to enhance fan experience
Smart stadiums are already improving digital engagement, organizing the stadium experience around the fan by using Wi-Fi and other digital engagement technologies to simplify concession orders, parking availability, seat upgrades, replays, directions and even restroom availability.
In order to offset the high price of tickets and the draw of the steadily improving at-home experience, teams and organizations must recognize that fans are engaging with sports in new ways, and that's not only a business and marketing challenge, it's also an IT challenge. The pace of change in IoT is rapid. Our expectations of technology change rapidly too. What was once an amazing capability quickly becomes an everyday expectation. These teams need an IT infrastructure that has the capability of keeping up with not only what's needed today, but the flexibility to be able to handle whatever tomorrow looks like.
Using IoT to fine-tune player performance
IoT is also changing sports medicine, specifically the way teams reduce injuries, improve health and safety for young players, and help players recover faster. Using embedded sensors for real-time tracking provides a comprehensive view of player health so organizations and teams can take intelligent approaches to player health that's based on better data.
These devices can help teams understand when players need rest. They can also track player development across a season and a career. And they can help coaches better understand where to focus when to help those players develop so they can perform better for longer.
Where IoT can have a real impact on player safety and performance is combining multiple data sources with advanced analytics so coaches can deliver insight and actionable intelligence in real time. But providing those kinds of insights relies on an underlying infrastructure that can handle data, no matter where it's created or processed.
Supporting these capabilities with the right technology
The prerequisite to upgrading the fan experience and player performance is the right technology. While these capabilities are easy to describe, they aren't necessarily easy to pull off, and these organizations need to make sure they have a high-performance infrastructure platform that can support sensors and IoT applications, and effectively capture, store, protect and analyze data across edge and cloud computing environments in order to accomplish their goals.
Will widespread implementation of technology turn the sports world into Moneyball on steroids — tightly governed by statistics, averages and algorithms that humans can't quite understand? I don't think so. Technology has the potential to make every athlete better, operating at the full physical potential of their bodies and minds, while simultaneously reducing injuries and improving player safety, and all the while improving our enjoyment of the sport, the game, the experience.
All IoT Agenda network contributors are responsible for the content and accuracy of their posts. Opinions are of the writers and do not necessarily convey the thoughts of IoT Agenda.
---
March 13, 2019 2:09 PM
app development
,
Application development
,
Connected car
,
connected car data
,
connected cars
,
hackathon
,
Incubator
,
Startup
Following the first part of this three-part series, where we looked at the disconnect between developers and car manufacturers, we're going to take a closer look at how the roles of these two industries are changing in this post, as well as discuss the large number of opportunities for these two very different but co-dependent groups to come together.
The worlds of developers and manufacturers are indeed growing closer together. It is becoming increasingly acknowledged that carmakers need to connect with the developer community and allow developers access to their connected vehicles — and personalized vehicle data — if they are to offer the services that their customers are coming to expect.
Due to these increasing customer demands on their connected vehicles, as well as their expectations of a smooth transition between home, office and on-the-move interactions, carmakers are harnessing the talents of developers of third-party services in exchange for crucial vehicle data that these third parties need to run their applications. It is a win-win situation: developers get their hands on the car data that they need to run their mobility businesses and carmakers are then able to offer these same services to their customers — in doing so, adding further revenue streams to their own business and keeping up with their competition.
This coming together of carmakers and development teams is enabling the seamless transitions that users have become used to in other aspects of their connected lives to be achieved in their cars as well.
Below are some concrete examples of how developers and carmakers have adapted and collaborated in order to work together to bring connected services to drivers and car users.
Startup accelerators
Startup accelerators are a great way for young app development companies to get help, advice, contacts and potentially contracts for their connected car app or service.
Typically, startup accelerators support early stage, growth-driven companies through education, mentorship and financing, and this is nearly always for a fixed period of time. Alongside a host of other small businesses, the accelerator experience is a process of intense, immersive education aimed at accelerating the lifecycle of young innovative companies by compressing what can be many years' worth of learning by doing into just a few months. Usually, teams that have been chosen to take part are invited to a public pitching event or demo day where they will be seen by key investors or individuals in the industry.
Whereas an incubator may support a startup for between one and five years, a small company working with a startup accelerator is likely to be involved only for a matter of months. Although competition to become part of a startup accelerator can be fierce, the intense mentorship and exposure to industry players that successful applicants receive makes it an ideal place for apps and services working in the connected car industry to get the crucial connections and support they need to hit the ground running.
Incubators
Incubators are generally large companies or nonprofits that aim to help startups improve and develop by offering them services they might need, but currently can't afford or simply don't have yet. Incubators tend to support companies — either early, middle- or late-stage startups — for a number of years, rather than just for an intense period of time. Whether these services are practical things, like office space for the team or the chance to undertake training in softer skills, like mentoring and leadership to enable the successful running of a small company, incubators can be a catalyst to launching connected car apps and services into a more mainstream market.
One of the major ways in which incubators can push smaller firms into the spotlight is by providing them with key connections within major car companies or inviting them to events where they can increase their network. It is via such means that smaller businesses can be seen by the right people in the industry and potentially build relationships with them and eventually land contracts.
Hackathons
Everybody knows that hackathons are a lot of fun, as well as a great way to improve skills and learn new ones. Hackathons can also be an opportunity for developers and designers to work with technology not commonly available to them. In the case of hackathons for connected car development, developers can often be given access to car or charging emulators that they can test and run their apps on. But one of the main advantages to taking part in hackathons for connected car app development is the crucial connections with the car manufacturers it offers developers. This is particularly true for third-party services that wish to work directly with car data.
Hackathons can be a great way for teams to propose ideas to leading carmakers, build prototypes and win places in pilot schemes that get their work in front of key industry people. It is a crucial bridging of the gap between the two worlds — carmakers want to be at the cutting edge of development, while early stage startups want to get themselves seen by big players in the industry. Hackathons are often how many early stage startups get their ideas in front of the people who have the power to implement them in real cars for real users.
We've reached the end of part two of this series looking at the relationship between carmakers and developers. In part three, we're going to be outlining the challenges still left in this delicately balanced ecosystem.
All IoT Agenda network contributors are responsible for the content and accuracy of their posts. Opinions are of the writers and do not necessarily convey the thoughts of IoT Agenda.
---
March 13, 2019 1:27 PM
drone
,
drone applications
,
Drones
,
enterprise drone
,
Internet of Things
,
iot
,
IoT sensors
,
UAV
,
unmanned aerial vehicle
,
unmanned aerial vehicles
We're fast approaching a time when the internet of things connects everything, and drone-powered solutions are emerging as important contributors to the movement, revolutionizing industries with safer, more cost-effective — and heretofore impossible — ways of collecting data.
Their primary value is in their mobility. In a typical industrial setting, IoT sensors measuring physical properties like vibration, movement, sound, temperature, or water and chemical leaks are built into assets, or attached as "lick and stick" parts. These sensors are wired into local area networks or transmit over Wi-Fi.
But what if a company operates outside factory walls — or has no walls at all? Agricultural and mining environments, for instance, lack the traditional point-to-point wireless communication infrastructure that would allow sensors to communicate across fields, dams, railways or pipelines. Such open-space environments are the special realm of unmanned aerial vehicles (UAVs), aka drones. Here are some of the more common use scenarios for drone-powered solutions, and the value they bring.
Industrial inspection services
Drone maneuverability makes it possible to inspect areas that are difficult or dangerous for humans to access. Close fly-bys of structures or sites can provide valuable visual surveillance, assisting engineers in ascertaining structural integrity or general safety. Remote stretches of natural gas and petroleum pipelines are great examples of this.
And because drones can travel and collect data faster than any human, they provide added value by significantly reducing costs. Their data can be stored in the cloud and uploaded to facility management software that alerts technicians to maintenance issues, thereby increasing efficiency and accountability. That's not just money saved in man-hours, it's also money saved through getting equipment back online sooner rather than later.
Drones in agriculture
UAVs have become mainstream in the farming community, and their adoption couldn't be more timely: the Pew Research Center projects the global population will reach over 9 billion by 2050, with agricultural consumption expected to increase by a massive 70% — a figure exacerbated by unpredictable weather patterns and natural disasters.
Drones assist farmers throughout the crop cycle by:
Producing precise maps for the soil analysis that directs seed planting patterns and informs management of irrigation and nitrogen-levels;
Enabling more accurate, cost-effective and real-time crop monitoring than previous methods using satellite imagery;
Allowing faster and more accurate assessments of irrigation conditions, and measuring crop heat signatures through hyper-spectral, multispectral or thermal sensors; and
Identifying plants affected by bacteria or fungus and measuring disease, pest problems, weeds and water-stress through the use of visible and infrared light scanning cameras.
Drones in mining operations
Drones are game changers in the mining industry, where their maneuverability is an asset that contributes to better work environments for humans. Mining operators who previously chartered planes or helicopters to conduct inspections can now remotely deploy drones to collect information in far-flung or hazardous zones, bringing added safety and efficiency to site surveys, mapping, stockpile inventory management, road condition monitoring and blast planning. Closer to home, drones are being used to inspect mining plants, accurately manage tailings dams and view hard-to-reach structures, like rooftops, towers and conveyors.
The future is now
In a way, drones are a good visual metaphor for the power and promise of IoT. Their speed, efficiency and airborne maneuverability are physical reminders of what IoT networks are doing — wirelessly, invisibly and over the air — every moment.
Likewise, the value and disruption they bring to industry is both significant and growing. According to Statista, the predicted value of current business services and labor likely to be replaced in 2019 by drone-powered solutions is approximately $750 million and is expected to reach $1 billion in the next 3 years.
The question now isn't whether drones will affect our futures through the IoT realm, or even when. The question is how many applications they can be used for and what further benefits — in terms of safety, productivity and cost savings — they can bring. For now, the possibilities are only limited by our imaginations.
All IoT Agenda network contributors are responsible for the content and accuracy of their posts. Opinions are of the writers and do not necessarily convey the thoughts of IoT Agenda.
---
March 13, 2019 12:12 PM
Internet of Things
,
iot
,
IoT infrastructure
,
IOT Network
,
IoT networking
,
IoT wireless
,
LoRA
,
LoraWAN
,
Smart cities
,
smart city
The IoT ecosystem continues to grow with homes, buildings and stadiums, for example, having many connectivity points for several different products and implementations. This has opened up the door for several different connectivity systems for enterprises and organizations — and many of those not meeting the needs of the intended implementations. The system cities choose to use for communication is crucial to the long-term affordability of an IoT system.
With many organizations focusing on bringing 5G to life, LoRa technology is already enabling companies to become smarter and more efficient. The scale and scope of long-range LoRa wireless communication is being used to deliver real-time metrics combined with low installation and operational cost around the world. Everyday operations can be made more efficient with LoRa technology's long-range, low-power, secure and GPS-free geolocation features.
Cities that are using LoRa technology for their IoT deployments are saving on two critical factors for success: time and money. Increasingly, the market is witnessing more cities selecting LoRaWAN-based networks and LoRa technology for their IoT systems, a promising display that the technology and protocol are gaining momentum, and widespread adoption is a very real possibility in the near future. Some of the most frequent use cases for LoRa include occupancy monitoring, lighting, parking, waste removal, utilities and more.
In 2016, the city of Calgary in Alberta, Canada became the first city in North America to deploy LoRaWAN-based networks. For 20 years, Calgary worked to build a strong infrastructure with internal city business units, civic partners, educational institutions and the broader industry. The smart city approach helped the city become more sustainable by bringing openness to data sharing and technology, as well as building trust and transparency with our municipal government and citizens.
With a strong infrastructure in place, Calgary was able to build the first city-owned LoRaWAN-based network, which provided an efficient, flexible and economical system. Calgary set a goal for a comprehensive smart city initiative through the LoRaWAN open protocol to accelerate the adoption of IoT and IIoT services, to positively impact the services supported and delivered to over 1 million people.
LoRa technology is continuing to make businesses and citizens' lives better every day in several different ways. Let's explore how the city of Calgary deployment is making lives better:
The Urban Alliance is able to measure noise levels to address issues and improve people's quality of life. With help from the University of Calgary, the Urban Alliance was able to use LoRa-based sensors to characterize noise and initiative a pilot use case on Calgary's LoRaWAN based network.
The Shaganappi Golf Course uses LoRa technology to help the course maintain focus on what is important to ensuring the game is entertaining its players. The course is able to track the pace of play, improving operational efficiencies to ensure the overall experience is enjoyable for customers. Location sensors embedded within golf carts share real-time information to course marshals to avoid anomalies in pace of play. Once detected, these oddities can be swiftly addressed making for a seamless golfing experience.
Calgary's Devonian Gardens utilizes LoRa-based devices to measure soil conditions for urban canopy maintenance and water valve status remotely, which saves time, conserves resources and provides more accurate and timely data. By utilizing LoRa-based devices to gain an understanding of fundamental characteristics, such as air, water, light and humidity, Calgary can provide more efficient predictive care to these plants.
The collaboration between Semtech's LoRa technology and the city of Calgary has led to an ongoing partnership of technology, learning and innovation between the city, educational institutions and local businesses. Calgary will continue to use this technology to meet the ever-changing needs of the city and citizens. It will be encouraging to see the financial, productivity and environmental impact connectivity will have as more smart cities go live throughout the world.
More details on the deployment can be found here.
All IoT Agenda network contributors are responsible for the content and accuracy of their posts. Opinions are of the writers and do not necessarily convey the thoughts of IoT Agenda.
---
March 12, 2019 1:52 PM
Data Marketplace
,
Data privacy
,
digital identity
,
Identity management
,
Internet of Things
,
iot
,
IoT data
,
iot privacy
,
iot security
The internet of things promises huge potential benefits for both consumers, who will gain access to better and more personalized services through smart devices, and businesses, for which the proliferation of connected devices and touchpoints will open up lucrative new revenue streams.
One of these new revenue streams could be the data marketplace, where companies would trade non-sensitive data sets and data streams from connected devices. Accenture estimated that the IoT data marketplace will unlock $3.6 trillion in value by 2030.
However, in the current climate of heightened privacy awareness — where stories like Google's recent nearly $57 million GDPR fine frequently hit the headlines — the idea of buying and selling any data without the proper consent is increasingly problematic.
The question is therefore: Is it possible to create an internet of things that is both trusted to protect individuals' data privacy rights while also taking advantage of the business opportunities that a data marketplace would bring?
The sharing of non-sensitive data is a no-brainer
To illustrate the potential advantages of an IoT-enabled data marketplace, it is helpful to consider a real-world example. Let's look at how this might work for one of the most high-profile IoT use cases: the connected vehicle.
At CES this year, a recurring theme was the growing potential for a data marketplace in the automotive industry — namely, through the connected vehicle. One thing was clear: While user data provides a huge opportunity for the provision of intelligent and personalized digital services within the car, the potential benefits extend far beyond the individual consumer's experience. A manufacturer will also have sensors on a vehicle that it wants to share — and sell — non-sensitive data from, decoupled from the identity of the user.
Such data could include live diagnostics on engine performance; tire wear and tear; aerodynamic diagnostics in various weather conditions; ride-height relative to different loads; and the quality and safety of the road itself. A perfect example is a smart municipal bus, which could transmit information — such as vehicle diagnostics, the number of people onboard, congestion on the road, etcetera — to inform service updates and help ensure mechanical reliability.
Not only would this data be valuable for manufacturers and designers, it could also be traded with third parties, such as research firms, other manufacturers or even local governments, as with the bus example above. It ultimately comes down to the sharing of knowledge that, as well as providing an extra source of revenue for manufacturers and service providers, would ultimately benefit the end user as it gets put to use tuning products, services and infrastructure.
Bumps in the road…
In order to make this kind of data marketplace a viable reality, manufacturers need to make sure they can be trusted to keep data secure and private.
The need for security is obvious: IoT data streams will originate from a wide variety of devices and sensors that control critical processes, infrastructure and sensitive information, making them an extremely tempting target for hackers.
The question of privacy is equally important, and getting it right will require a highly sophisticated and granular way of handling personal and non-personal data. Think of the scenario: To trade on the data marketplace, device manufacturers will need to be able to grant access to certain data streams to specific people or organizations, under certain circumstances, without exposing sensitive personal data that might also be captured by the same set of devices or linked within data streams. They need to be able to authenticate requests to access data from paying customers and refuse access from unauthorized or malicious parties, and they need to be able to group (and ungroup) devices, data sets and identities seamlessly. And they need to do all of this in a way that builds and maintains the trust of the end user. Transparency will be key here — companies need to clearly explain how they use the data they collect, as well as the steps they take to ensure privacy and compliance with all relevant regulations, such as GDPR.
A complex web of relationships
To achieve all of the above, each connected device needs a stable digital identity that helps define who and what gets access to its data, under what circumstances.
This is far from simple, due to the sheer complexity of relationships and context-based decisions that will underpin real-world use cases. To take our example of the connected car or bus, the vehicle has to connect to the external infrastructure it's operating within — incorporating many different cloud services, software providers and hardware — creating a series of relationships that each require varying levels of trust and security. It doesn't end there, however, as this complexity also exists within the vehicle too, with each sensor in the network requiring a way of fitting into the wider hierarchy of devices.
What establishes a stable digital identity in IoT? First, both people and things need digital identities. And beyond the identity itself — the unique information that differentiates a device or person from another — reliable credentials are needed to provide a trusted way of confirming that identity is genuine, as well as strong authentication and authorization protocols defining access to the device's data.
Only once there is a formal system defining how each device fits into the puzzle can a manufacturer then give the user transparent control for granting or restricting access to the information on those devices from a higher level. This is crucial to ensuring the data sharing from the device is trustworthy and compliant.
Access controls should be delegated to the data owner and designed so that they can be managed from a single dashboard to streamline the process and give the clearest view of what information is — and what information isn't — allowed to be shared. The User-Managed Access protocol is the ideal candidate to support this system, as it provides such a transparent and secure dashboard.
Digital identity is the key to the data marketplace
And so we return to our original question: Is it possible to create an IoT that is trusted to protect individuals' data privacy rights while also providing the potential business opportunities that the data marketplace could provide?
The short answer is yes, if you are able to establish a smart and nuanced approach to digital identity — one that covers both people and things and that allows manufacturers and service providers to build their IoT strategy on a foundation of trust.
Only once users are given full, transparent control of the data that's on their devices will they then trust companies to securely and responsibly share non-sensitive information on the data marketplace. A robust digital identity protocol is also the key enabler for companies that need to securely authenticate requests to access non-sensitive data from paying customers while refusing access from unauthorized or malicious parties. Put simply, without digital identity, the data marketplace won't leave the garage!
All IoT Agenda network contributors are responsible for the content and accuracy of their posts. Opinions are of the writers and do not necessarily convey the thoughts of IoT Agenda.
---
March 12, 2019 11:40 AM

Profile: Nacho De Marco
Application outsourcing
,
Internet of Things
,
iot
,
IoT applications
,
IoT apps
,
IoT developers
,
MVP
,
Outsourcing
,
poc
,
prototype
,
R/D
,
research and development
Outsourcing IoT applications is a growing trend as it mitigates risk and keeps costs under control. Many businesses choose to outsource their development aspect, perhaps because they do not have the internal skills, or simply because they do not want to build up an internal team with IoT talent. Therefore, they choose to work with nearshore software outsourcing companies that can handle creating their IoT product.
What some organizations overlook is outsourcing the R&D aspect of IoT application creation. Many companies have an idea and want to rush to create it, lest a competitor gets to market first. Outsourcing R&D can help ensure the idea is fit for market without hiring employees with specialized R&D skills.
The importance of R&D in IoT application development
R&D teams handle both technical and business elements of a product. Their role is to evaluate both the feasibility of the product, as well as the actual technology. Additionally, R&D teams can look at future business opportunities. The end result should be research, prototypes and well-informed advice on the IoT product.
The R&D team can experiment with the idea before it's actually a product, and it can help shape the concept into a functional asset that solves a user problem. Some products can take years to go through R&D — think self-driving cars.
The next step: POC, MVP and a prototype
IoT systems have different needs in the initial phase. R&D starts with substantial research on the potential product and its market fit. For many companies, the next phase is a proof of concept (POC), a minimum viable product (MVP) or a prototype. While some companies lump these three together, understanding each one specifically is important.
A POC is an exercise conducted to understand the product thoroughly. This happens before any planning of product creation. It answers questions such as: Does this potential product have a market? Will customers actually use this? It's interesting that 60% of IoT initiatives stall at the POC stage, which could be a reason why so many IoT projects fail.
A prototype, which sometimes comes next, has the same primary goal of helping companies realize whether or not the potential product will work. By building a prototype, an R&D team can test the functionality, design and usability of the product. Obviously, prototyping for IoT applications is quite complicated as they are enhanced by smart sensors and embedded systems. Teams need access to circuit boards, microcontrollers and, of course, sensors. A prototype is not ready for market; the hardware used in this phase may differ at a later stage.
An MVP is a product with enough of the final features to be viable for the market. The point of an MVP is to get it to market to find early adopters before investing in all the bells and whistles of the final product. For IoT, this is crucial. A survey on the IoT found that 60% of respondents stressed that IoT initiatives often look good on paper, but prove far more difficult than anyone expected.
Deciding between one or all of these three can be difficult, and doing one of them requires specialists and plenty of IoT equipment. While large companies can invest in a POC, prototype and MVP, smaller companies often cannot. And choosing which R&D route to take requires specialists who understand the functionality and idea of the product and specific equipment which may be better provided by an outsourcing partner.
Considerations when outsourcing R&D for IoT
IoT technology is far more complicated than most, which is why these specialized developers are in high demand. Regardless, R&D cannot function in a vacuum, so companies that outsource this step must fully integrate the third-party team. The R&D process should be robust because it should mitigate risk and assess whether or not the product will work. IoT development is costly, so if the product doesn't fit the user's needs, it's a massive hit for the company.
If choosing to outsource, be sure to select a company that has experience in the R&D process for IoT. Since it differs significantly from other software development projects, these specialists, including engineers and scientists, are highly sought after for internal teams.
All IoT Agenda network contributors are responsible for the content and accuracy of their posts. Opinions are of the writers and do not necessarily convey the thoughts of IoT Agenda.
---
March 11, 2019 1:40 PM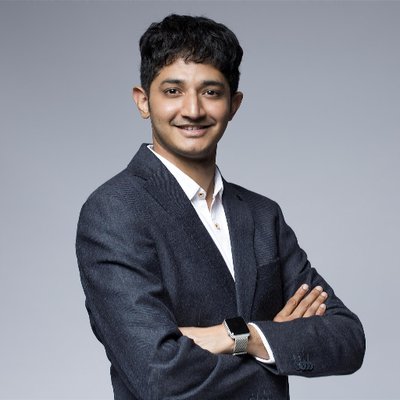 Profile: Harnil Oza
Android
,
android apps
,
app developers
,
Internet of Things
,
iot
,
IoT applications
,
IoT apps
,
IoT developers
,
IoT software
,
Mobile OS
,
Open source
IoT is widely talked about today in the software industry in terms of billions of devices, the adaptation of the IoT in the market, changing business models and growth in years to come. These days, connecting devices has become very dominant in that every software industry wants to excel in IoT by creating IoT-based services and products.
Connected things have existed for some time now — just look at the numerous industrial examples in which actuators and sensors have been remotely controlled. But over time, the technology used to connect these things has undergone tremendous improvements. There is more to IoT than just connecting ordinary things and making them available globally. When connected things are connected to processes and people, they become the internet of things. IoT devices make a large amount of data that can be visualized and accessed globally, data that can be reformed to create tangible insights, predict solutions, predict situations, build patterns and perform self-optimization of ordinary things by instructing them.
Android is the major driving force behind IoT
Android apps are IoT's driving forces. Why? When you consider the market, billions of smart devices are compatible with Android. Additionally, anyone aware of the existence of smartphones is conversant with the existence of Android, which is presently the world's leading mobile operating system. Basically, IoT is being built and managed for Android. Google made Android open for developers and device makers, which has made it a global front end for developers. This has contributed to its fast growth as a software platform. It is open source, allowing almost anyone customize it and use its source code in almost any gadget or device. Furthermore, Android Things preview version awards app developers a view at the new provision for technologies such as OpenGL and WebView to show web content.
A number of changes have been made since the update to Android O. Android Things was built to give app developers the opportunity to design Android-based mass-market and user IoT gadgets. Google claimed all complications associated with embedded system development are not applicable to the platform, therefore even without prior IT system development skills, developers could begin to use the platform to design IoT devices.
How Android is utilized in IoT
At first, IoT use in Android was seen as something that couldn't be achieved. But currently, IoT in Android is a reality and is growing rapidly. In a simple view, the internet of things implies the growing interconnectedness of diverse smart gadgets over the internet. These devices have internet connectivity and sensors that permits them to accept information, gather and transmit it.
App developers work tirelessly to enhance the connectivity of electronic gadgets in offices and homes. A wide range of devices have hit the market already and a lot more are set to surface. These days, it is very easy to control your toaster, TV, treadmill and refrigerator using your smartphone. The availability of a platform on which these gadgets can work is the only reason IoT technology is possible today.
More reasons Android is at the forefront of IoT include:
Android is a global front end from which developers can work. Google, the sole owner of Android, made it open source, allowing diverse device makers and developers to access it and contribute to its steady progress. The Linux-based software is open source, which allows app developers to utilize the source code and customize code to any device of their choice.
There are several gadgets that depend on Android as an operating system. Android acts as the front end of IoT with a large amount of devices running on the Android platform. It is cheap and easy to design gadgets for IoT, making them more affordable for users.
Apps drive IoT. A device is just a device. Meanwhile, with the proper software and apps to assist the device, it becomes more equipped. Presently, Android is the largest app platform in the world. The Google Play Store reported having 2.6 million applications at the end of 2016. Therefore, it is not astonishing that Android is driving IoT.
IoT is being developed in Java. A lot of IoT gadgets are being developed in Java. Contrary to the use of embedded Java, which entails dedicated devices, Android permits Java to be applied in a way that makes sense.
The IoT ecosystem for Android
Knowing the IoT ecosystem and the part Android plays in it is critical to comprehending the application of Android in IoT.
Data transfer. There are components that control the transmission of data from the sensor. For this, the two simplest choices available are XMPP and MQTT. Both are open source implementations supported by Android. The libraries can be utilized on Android, Linux and Windows.
The sensor. Sensors have the ability to generate digital signals and perceive physical properties such as temperature. A lot of hardware vendors depend on specific platforms, such as Windows, Android and Linux. Since Android can be ported to any device and is open source, it is a common choice for device producers.
There must be a program capable of accepting and storing data. This can be in the form of a standard Linux server. The server accepts data, recognizes it and process it. Any succeeding analysis can be done using the data.
The components of the IoT ecosystem must be supported by a processor or device with an operating system. This device must be able to provide constant connectivity and must be portable and small, and should consume less power. All these requirements are being met by Android devices to cater for a wide range of sensors.
All IoT Agenda network contributors are responsible for the content and accuracy of their posts. Opinions are of the writers and do not necessarily convey the thoughts of IoT Agenda.
---