---
March 11, 2019 10:36 AM
Digital transformation
,
Digitization
,
IoT applications
,
IoT skills
,
Smart Building
,
workforce development
Digital transformation is still proving to be one of 2019's most popular buzzwords, not only because of how essential it is for businesses, but because of where it's still poised to go and its potential impact.
According to IDC, companies are predicted to spend $1.7 trillion on digital transformation by the end of 2019, a 42% increase from 2017. Organizations of all sizes and from a variety of industries are all still working to digitize their business operations. But the shift in culture toward increased digitization is proving to be easier said than done.
Many companies are starting to realize that the promise of running operations faster, easier and cheaper is being outshined by the need to drive real business value throughout the organization. In fact, less than 30% of digital transformation initiatives have been successful. So, how can companies find value or drive ROI from their digitization efforts?
The answer lies in the data. Organizations are no longer surprised by the capability to track utilization rates, energy consumption or other data feeds. Instead they are starting to realize that they can use these insights to make their people, resources and assets not only more efficient, but also more productive. Let's take a deeper dive into how businesses can effectively draw value from their digital transformation implementation to begin seeing the benefits of a connected ecosystem.
Finding the business value
Change is always a challenge, and the large-scale shift toward full digitization across industries that we have seen in recent years has been no exception. Once companies have undergone their digital transformations and turned their organization into complex, connected technology systems, the process doesn't stop there. These ecosystems now need to work to synthesize data collected from the various systems. This all helps ease the burden on facility staff and creates new value for building owners that never existed before, including new revenue streams.
For example, let's look at a 30-floor office building that recently underwent a digital transformation and created a "living" building that can learn, advance and evolve. With this living building, a building owner or manager can now track energy consumption at a more granular level, down to each individual floor, and provide actions or insights into how that floor can better optimize their environment. This could be anything from dimming the lights in areas that are not being used to even setting up a timer or schedule for each floor to only run the lights during business hours. Multiply that level of optimization across all 30 floors and the building owner is not only increasing the sustainability level of the building, but also significantly reducing costs on energy bills.
These building owners and managers want their properties to work for them, for their occupants and for the businesses they house. This new standard should not be limited to simple building management, but stretched to achieving full optimization across systems because a more comfortable and controlled environment results in increased reliability and profit.
Investing in your workforce
In any industry, a skilled and engaged workforce is key to achieving an organization's goals. This has held true during the process of digital transformation. Digitization is improving not just the function of equipment, but also the structure and needs of organizations when it comes to acquiring talent and building their management teams. As businesses go through digital transformations, they must invest not just in additions to their management teams, but also in robust talent recruitment and development at all levels to ensure long-lasting productivity and success. To prove this point, a seamless move through the process of digital transformation is over three times more likely when organizations invest adequately in digital talent.
Let's go back to the example of the 30-floor office building. The building itself is optimized with the latest technology, but let's talk about who is responsible for the performance of that technology for a moment. The facility manager no longer has to manually track usage, freeing up a lot of time to focus on key matters and learn to optimize the building's energy performance in all kinds of new ways. The managers themselves, however, must be appropriately trained to work with new technologies for optimization, reporting and maintenance. This takes investment and time. For a successful digital transformation, it must be a high priority of businesses to invest in not just new technologies, but in the people or partner who will manage them for maximum productivity.
Where do we go from here?
In terms of the future of digitization, generating more awareness around the value that digital transformations can provide for organizations will lead to increased adoption of these systems. A building is no longer just a place to do business, but has become critical to how business is conducted. Understanding and embracing technology and its resulting data is key to this shift, as is having a skilled workforce able to effectively utilize and manage these systems.
It will be important for companies offering digital management systems to ensure that they are not only able to be implemented in new construction projects, but are capable of being retrofitted to work with existing building systems, no matter the industry. Being able to adapt to different needs for implementation of smart, vendor-agnostic technologies to meet customers where they are is what will, in the end, ensure long-term success.
Digital transformation will also have far reaching implications for the future of the workforce. Training humans to effectively work with new technologies so that both can perform at their best will take upfront investment if a business wishes to see its digital transformation succeed and get the best return on their investment.
Managers and building owners are beginning to see ROIs made from their smart building systems and can demonstrate the real advantages of optimization from the insights provided. As this awareness spreads, more organizations will continue to follow suit and learn how to fully use their new technology ecosystems and reap the rewards.
All IoT Agenda network contributors are responsible for the content and accuracy of their posts. Opinions are of the writers and do not necessarily convey the thoughts of IoT Agenda.
March 8, 2019 1:32 PM
Edge computing
,
IIoT
,
industrial internet of things
,
Industrial IoT
,
Internet of Things
,
iot
,
IoT edge
,
IoT edge computing
,
IT/OT convergence
As many businesses begin to realize the benefits of new IIoT technologies, including edge computing, to optimize their business performance, it's easy to focus purely on the promise that these technologies bring. However, there are crucial considerations that every company must take into account before undergoing an IIoT deployment in order to avoid catastrophic — and often times expensive — mistakes. Below, I've outlined questions that companies should ask themselves when looking to succeed in undergoing an edge computing implementation.
What are our expectations with this effort? When purchasing devices and technology to modernize your environments, talk to your vendor about the level of support that is included. Oftentimes, it's expected that this technology comes with unlimited 24/7 hardware support, but this isn't always the case. Additionally, before deploying an edge computing platform, you need to understand the challenges that come with this type of technology. Be prepared to locate and access remote or hard-to-reach areas of your plant — this is where edge devices work best.
How should we communicate ownership in our transformation? A huge mistake that I've seen companies make is not communicating responsibilities in a clear way. Before you undergo a digital transformation project of any kind, it's critical to include all teams that will be involved in deployment and implementation in these conversations, especially your IT and OT departments. You may even want to consider combining your OT and IT teams into a hybrid model to further streamline the process. And while IT teams are crucial, you cannot give them the sole responsibility of managing your plant's edge computing implementation. It's crucial that both OT and IT teams are involved since both of them are responsible for important — but different — operations related to your businesses success. Regardless, before your deploying a complex system of any kind, clear ownership and responsibilities need to be dictated and outlined in your plan. Problems arise quickly after implementation when there is no clear ownership at the plant level or when personnel lack technical training.
Do we have the support from both a staffing and a technology perspective to make this transition? On the people front, too often, I've seen manufacturers place a low importance on plant floor staff that are tasked with the day-to-day technical support of these complex technologies. This leads to high turnover rates among these positions, in addition to a loss of important knowledge that's often difficult and time-consuming to retrain. On the technology side, unfortunately, there's always the chance that your technology will face a disruption — whether it be a security breach or system crash. It's important that you address these potential issues before they occur, making sure that support is in place if there's a disruption that arises outside of traditional business hours.
In short, to avoid the most common pitfalls of an edge computing implementation, you need to follow three key steps: setting expectations, communicating responsibilities and establishing support. As with any IIoT implementation, it's crucial to plan for expected events and disruptions, allowing for you to enjoy the benefits of this new technology without a worry.
All IoT Agenda network contributors are responsible for the content and accuracy of their posts. Opinions are of the writers and do not necessarily convey the thoughts of IoT Agenda.
---
March 8, 2019 11:38 AM
connected devices
,
Internet of Things
,
iot
,
IoT devices
,
IoT regulations
,
iot security
,
IoT standards
,
IoT updates
,
securing IoT
,
security regulations
,
security standards
,
software updates
The European Telecommunications Standards Institute (ETSI) recently released Technical Specification 103 645, seeking to help protect consumers from IoT devices. The specification was produced by the ETSI Technical Committee on Cybersecurity.
The ETSI has almost 900 members worldwide, including companies like ABB, Canon, Ericsson, Mitsubishi, LG Electronics, Orange, Schneider Electric, Audi, Deutsche Bahn, Lufthansa Systems, Panasonic, Bosch, Samsung Electronics, Siemens and many more world-class companies. We can expect these organizations to lead the way toward a more secure connected world.
Tightening the grip of IoT security
Everyone working in the IoT security industry knows it is like the Wild West at the moment. Without any hard regulations in place, the industry has defaulted to low security standards in the interest of perceived saved time and costs.
Like seatbelts becoming mandatory in cars and privacy protection in social media with GDPR, it is just a question of time before internet-connected devices face much stricter legal security requirements.
Several initiatives to help the industry improve the security of IoT exist, like the American IoT Cyber Security Act, the Cyber Shield Act, The Smart IoT Act, NIST's Managing IoT Cybersecurity and Privacy Risks, the EU's Cybersecurity Act and don't to forget the recent SB-327 bill in which California will be forcing basic security on IoT devices starting on January 1, 2020. There are good reasons to believe these represent requirements of what is to come.
Once harder regulations hit the industry, the actuality of these will probably stem from best practices and experience gained from all the ongoing initiatives. Let's therefore dive more into ETSI's new standard to see what the future holds.
What lawmakers will come to expect from IoT products
The TS 103 645 comes with a set of fairly technical requirements. None of the requirements can be said to go beyond basic hygiene security, but the scope of this highlights that securing an internet-connected device is not trivial. Done properly, security must be included from the design phase and all the way until end of life for the product. Security as a patchwork will fail. The 13 requirements presented in the new standard are:
No universal default passwords
Implement a means to manage reports of vulnerabilities
Keep software updated
Securely store credentials and security-sensitive data
Communicate securely
Minimize exposed attack surface
Ensure software integrity
Ensure personal data is protected
Make systems resilient to outages
Examine system telemetry data
Make it easy for consumers to delete personal data
Make installation and maintenance of devices easy
Validate input data
To read more about each of these requirements, click here.
Keep software updated
The third requirement in the standard gets the most attention — by measure of number of words — and should be regarded as one of the most important security measures to get in place. Having a way to update software ensures a fallback option regardless of bugs, vulnerabilities and whether the device has been exploited or not.
The "keep software updated" requirement includes these provisions:
All software components in consumer IoT devices should be securely updatable
The consumer should be informed when an update is required
Updates shall be timely — which depends on the level of severity
All products shall have clear labelling with end-of-life date
The need for an update should be made clear for the consumer, and easy to do
Basic functionality should keep running during an update
Security patches must be delivered over a secure channel
Constrained devices should be isolable and the hardware replaceable
Constrained device must have a clear end-of-life label regarding hardware replacement
Several open source software updating mechanisms can be implemented to ensure many of these requirements exist. One of the most popular is Mender.io. Be cautioned about trying to develop your own homegrown updater method. For example, two of the other requirements in the new standard are communicate securely and ensure software integrity. Both are paramount to security, but quite hard to implement in practice as we have seen from our day-to-day practice at Northern.tech.
Winners are serious about security
As pointed out in "What separates leaders from laggards in the internet of things," referring to findings from a McKinsey study of 300 businesses, winners take security into account in the design and lifecycle of their products. With regulators increasingly realizing the importance of securing the world's connected devices, it is just a question of when every vendor must comply with basic security measures. The good news is that security actually proves to be good for business.
All IoT Agenda network contributors are responsible for the content and accuracy of their posts. Opinions are of the writers and do not necessarily convey the thoughts of IoT Agenda.
---
March 7, 2019 1:53 PM
Data monetization
,
Internet of Things
,
iot
,
IoT monetization
,
IoT service providers
,
IoT services
,
monetization
,
monetization models
,
outcome model
,
perpetual model
,
subscription model
,
usage model
As enterprises find themselves increasingly incentivized to provide IoT products and services, they also find themselves in search of monetization models more naturally congruent with their new IoT offerings. Many of these enterprises are established OEMs that have historically sold physical hardware products (or "things," the T in IoT), but have now added software content and connectivity in pursuit of richer functionality. Thermostats are an example of a product type that has witnessed this transformation from pure hardware to incorporating IoT software and connectivity, and which has empowered manufacturers to make the shift from delivering devices to selling functions or capacity. At the same time, newer IoT enterprises may have launched with a recurring revenue model already in mind. The common question that enterprises offering IoT must answer is this: What is the most advantageous monetization model for my particular IoT product software?
There are three main areas to consider about your IoT monetization strategy: the underlying monetization revenue model, the metric and the product structure. In this article, I'll focus on ways to develop healthy revenue models that capture new customers as well as have high renewal rates.
The monetization model you ought to choose will depend in large part on what you have to offer. The full IoT stack spans IoT devices, IoT gateways managing those devices, data collected in the cloud, and cloud analytics and control capabilities that orchestrate IoT systems and deliver insights. Each of these components represents an opportunity for monetization. Further, enterprises may be in the position of offering the entire stack as an end-to-end proposition.
Here are four popular monetization models, and how each may pertain to your own IoT offerings:
1. Perpetual model
This is the traditional model under which customers pay for a product once upfront, and then have a perpetual right to use the product (software), while assuming full responsibility for its upkeep. In an IoT context, this model could apply to the sale of physical devices or gateways, or IoT software that resides in any of those components. However, even in those areas, enterprises should be exploring available opportunities to create ongoing revenue streams. For example, enterprises can sell equipment using a perpetual model and increase their revenue by offering add-ons, such as additional software-enabled functions, maintenance or analytics, as additional purchases.
2. Subscription ('as a service') model
This is another familiar model, in which the customer buys a yearly or multiyear service subscription that includes the right to use the software, updates to new versions of software and support, rather than buying a perpetual right to use a product, along with the additional purchase of annual yearly maintenance. CFOs tend to like this model because it provides a predictable revenue stream that can be projected into the future. This revenue predictability has made the subscription model immensely popular in many markets outside IoT — countless businesses now offer subscriptions to services that periodically deliver a box of goods to your door, whether it's prepared meals or razor blades or even underwear. Among IoT enterprises, the subscription model is most often used by providers of cloud analytics and control systems, as well as enterprises in position to provide the full IoT stack as a service. As mentioned above, this model is also useful to device and gateway manufacturers offering service-based add-ons.
3. Usage model
In this leading-edge monetization model, customers pay providers based on specified usage metrics and are invoiced periodically, e.g., annually, quarterly or monthly. The principle behind this model is that a customer pays for what they use. Similar to the subscription model, the usage model places the impetus to deliver value onto the producer. In order for this model to succeed, usage metrics must be carefully selected and should adhere to these principles: they must be simple, fair, scalable and measurable. The challenge is to determine metrics that fit this criteria and lead to relatively predictable revenue.
As an example of the usage monetization model in action, an IoT provider of data backup and cloud storage services charges customers based on the terabytes of storage they use each month. In another case, an IoT enterprise in the medical equipment field has achieved differentiation with a usage model that charges based on the number of tests performed monthly, rather than charging for provided medical devices themselves. To arrive at the correct metrics, enterprises will often begin exploring the usage model by experimenting with a small market segment, and prove out success before using this model on a wider basis.
4. Outcome model
The outcome-based monetization model is quite leading-edge and interesting — here providers aren't selling products or services, they're selling an outcome. Something like those law firm commercials that say, "We don't get paid unless you see cash," this model is about achieving a defined business result rather than delivering individual IoT components. The outcome model makes the most sense for enterprises offering the full IoT stack required to address specific business needs, so that the provider has the range of control necessary to take responsibility for the outcome.
For example, Rolls Royce offers jet engines via a program in which airliners pay not for the engines themselves, but for the number of hours their engines operate successfully. This allows airliner customers to avoid upfront costs and maintenance responsibilities, instead paying directly for what they actually need: working engines. At the same time, Rolls Royce's jet engines are highly sophisticated IoT systems, equipped with arrays of sensors designed to drive effective preventative maintenance and optimize the product to meet outcome goals. In another example, Monsanto sells seeds and IoT sensors used to measure field conditions such as moisture, crop health and so forth. The company also offers outcome-based crop management, with success based on the percentage increase in crop yield achieved. In this situation, the more success Monsanto delivers for customers in the specific business result of crops produced, the more revenue it earns. These outcome-focused examples offer demonstrations of how enterprises are putting the entire IoT ecosystem to bear to solve business challenges in their entirety.
By comparing these monetization models and determining which is best suited to your specific IoT offerings, you can increase your revenue margins and introduce beneficial new products and features, while expanding customer relationships and delivering specific value that keeps your clients coming back for more.
All IoT Agenda network contributors are responsible for the content and accuracy of their posts. Opinions are of the writers and do not necessarily convey the thoughts of IoT Agenda.
---
March 7, 2019 11:15 AM
Internet of Things
,
iot
,
IoT analytics
,
IoT data
,
IoT devices
,
IoT service providers
,
IoT services
,
printer
,
Printers
,
printing services
,
Service providers
The printing industry is in the middle of a transformation. Just a few years ago, printers were thought of as single-function machines that churned out high volumes of printed output and did little else. The rich data generated by printers — everything from ink use to processing time and resource consumption — were unavailable to most print service providers.
The smart sensor revolution — also known as the internet of things — changed all this. Innovations in technology and analytics meant it was easier to collect information from sensors embedded in printers, identify patterns and exhume actionable data. For print service providers (PSPs), this was transformative — they could now, for the first time, rely on detailed data and projections instead of estimating or guessing.
Sensors and the resulting advancements in data science are major differences between much of the traditional analog equipment previously used by the printing industry and the new wave of digital equipment that is increasingly becoming the industry standard. Digital workflows give printers the opportunity to access real-time data from their equipment and apply it to building their businesses and engaging with customers. This is how data becomes a competitive advantage.
Investing in ROI-inducing technology
Modern printers and presses can perform functions like tracking color accuracy and consistency, and different APIs allow printers to integrate with all kinds of software applications. They're truly amazing devices, which is one reason why customers invest hundreds of millions of dollars in capital equipment for printing. When investing so much money and staking one's business on the success of that capital equipment, it is extremely important to make sure that the output is generating maximum value to the end user. If not, return on investment is unlikely to follow.
Investing in internet-connected printers also helps facilitate communication between PSPs and their customers. Brands can gain insight into how the work is being conducted in real time, even if the printing is happening many cities away. Instead of making endless phone calls, customers can simply open an application and track printing progress. By equipping printers and vendors with the infrastructure they need, unlocking this data suddenly becomes much easier. It eases communication and makes the process more beneficial for all parties involved.
Becoming more data fluent with smart software
It's one thing to collect tons of data, it's another to know what to do with it. Fully utilizing printing equipment requires making sense of massive amounts of data in an actionable and digestible way. However, many PSPs still don't know how to use this data to its full potential and convert it into actionable insights that drive growth.
Connected systems can quickly help PSPs become more data-fluent. When a printer becomes connected, it can begin transmitting data and collecting extremely detailed logs of how the device is functioning. These logs can be mined for all sorts of insights. Software handles the leg work of finding patterns in the data and transmitting that information back to the PSP. They can suddenly have insight into how many impressions they make across printers and presses, how many liters of ink they use and how that aligns with their production goals in real time. Having insights into the technology and how it works allows PSPs to focus on the human factor of printing — training employees and driving forward key business goals.
Deriving business value out of print data
By using these insights garnered from big data, PSPs can then make smarter business decisions. Should they redirect jobs to another press? Should they outsource? Should they work an additional evening shift to complete a project? By finding patterns in the data, PSPs and others can quickly see both inefficiencies and organizational high points.
This also means big changes for the day-to-day operations of an organization. Users can get insights triggering predictive alerts that will enable them to resolve issues affecting their printing performance and provide a predefined resolution path. For instance, users might find that their jam rate is much higher when using specific kinds of paper when the facility has a certain temperature or humidity rate. They can then change the storage conditions of the paper so the printing can happen more efficiently.
In an age when printers have more jobs to print then ever — and the sources of print jobs are increasingly coming from digital files — connected and smart devices also make a difference. In recent years, there has been a shift from turning an InDesign or PDF file into 100,000 printed copies of a magazine to printing a greater range of short print jobs from diverse sources. This can impact everything from the lifespan of a print device to how long it will take to fulfill complicated orders. Data gives organizations the edge for understanding their hardware and workload — and it makes all the difference in the long run.
Once unlocked, data changes everything for PSPs. Parsed through analytics platforms, data helps customers and vendors to cut their implementation times and increase the effectiveness of their equipment. At the end of the day, customers can print more, serve new market segments and grow their businesses.
With data, operational excellence and amazing creations are right around the corner for PSPs.
All IoT Agenda network contributors are responsible for the content and accuracy of their posts. Opinions are of the writers and do not necessarily convey the thoughts of IoT Agenda.
---
March 7, 2019 10:05 AM
botnets
,
Consumer IoT
,
DDOS
,
Enterprise IoT
,
Internet of Things
,
iot
,
IoT devices
,
iot security
,
securing IoT
Gradually, almost without anyone realizing it, IoT devices have become an indispensable part of our everyday routine, bringing unprecedented levels of convenience and making our lives easier and more enjoyable. Aimed not only at adults, but also children and pets, IoT devices come in all shapes and sizes, ranging from smart TVs, thermostats, locks and security cameras to children's toys, baby monitors and pet trackers. The way things are going, almost every device in our homes could soon be equipped with sensors and connected to the internet.
However, all that convenience comes with one major drawback. IoT devices are notorious for their lack of security, mostly because manufacturers tend to neglect that aspect in the rush to get their products to the market as soon as possible and capitalize on this new opportunity. Implementing strong security features is very expensive and time-consuming, so manufacturers will often choose not to go through with it, leaving these devices exposed to attacks from the outside.
The number of IoT devices could reach 28.5 billion by 2022
The number of IoT devices has increased exponentially in recent years, and this trend shows no signs of slowing down anytime soon. In fact, networking hardware company Cisco predicted that there will be 28.5 billion connected devices in the world by 2022. Even today, it would be very difficult to find a household that doesn't have at least one connected device. Cisco also estimated that the average number of connected devices per person will grow to 3.6 by 2022. North America is expected to spearhead the trend with 13.4 connected devices per person, followed by Western Europe with 9.4.
As the number of IoT devices increases, so does the number of cyberattacks directed at them. According to cybersecurity company Kaspersky Lab, there were three times more attacks on connected devices in the first half of 2018 than there were in the entire 2017. Previously, in the period between 2016 and 2017, the number of attacks increased 10 times, indicating a troubling upward trend that's set to become even more pronounced in the coming years as IoT devices become more ubiquitous.
How dangerous are unsecured IoT devices?
There are a number of ways manufacturers can leave IoT devices vulnerable to hackers, but the most common involves assigning weak default login credentials. Even worse, those credentials often can't be changed, and even if they can, users are rarely prompted to do so. This allows hackers to easily obtain them, sometimes with nothing more than a web search, and take control of the compromised device. The infamous Mirai botnet attack of 2016 still serves as the best example of just how dangerous unsecured IoT devices can be. It was the most disruptive distributed denial-of-service (DDoS) attack in history, in which hackers gained control of more than 100,000 poorly secured IoT devices and used them to launch a sustained assault on the leading DNS provider Dyn, taking down numerous important websites in the process, such as Twitter, Netflix, Amazon and CNN.
However, IoT devices aren't used just to launch DDoS attacks. Hackers are also increasingly using them to attack consumers directly and steal their personal data or use their systems to mine cryptocurrencies. Princeton University recently conducted a comprehensive study of more than 50 consumer IoT devices, including smart TVs, security cameras, smart lightbulbs, smart smoke detectors, sleep monitors, smart blood pressure monitors and children's toys. The study revealed that many of the devices tested lack even basic encryption and authentication features, allow attackers to infer user behavior from encrypted traffic metadata, or communicate with third parties without users' knowledge.
Regulatory issues
The lack of regulation is one of the biggest issues associated with IoT devices, but things are starting to change in that regard as well. The U.S. government was among the first to take the threat posed by unsecured IoT devices seriously, introducing a number of IoT-related bills in Congress over the last couple of years. It all began with the IoT Cybersecurity Improvement Act of 2017, which set minimum security standards for connected devices obtained by the government. This legislation was followed by the SMART IoT Act, which tasked the Department of Commerce with conducting a study of the current IoT industry in the United States.
Furthermore, California recently became the first U.S. state to pass an IoT cybersecurity bill, which will require manufacturers to equip all connected devices with reasonable security features. While the bill doesn't make it clear what those reasonable security features are exactly, it does specify that devices that allow access from outside of a local area network need to have either a unique default password or prompt users to choose their own during setup. Although it's been criticized by some cybersecurity experts for being too vague and simplistic, it nevertheless marks an important step towards making IoT devices more secure.
Other governments are also stepping up their efforts to protect consumers from this growing threat. The UK government released the Code of Practice for consumer IoT security in October 2018, which sets forth guidelines for improving the security of consumer IoT products and associated services. Similarly, in November 2018, Germany's Federal Office for Information Security published its suggestions for minimum security standards and features required for broadband routers.
The number of IoT devices continues to increase at a rapid pace, and it's becoming increasingly clear that this technology is here to stay. While they provide numerous benefits, IoT devices also come with a variety of security and privacy concerns. Until manufacturers raise their standards and invest more in implementing strong security features, businesses and consumers will have to do their own part to ensure that the devices they bring into their workplaces and homes aren't a security risk. The best way to do that is to purchase IoT devices exclusively from manufacturers with a proven track record when it comes to security; use unique, strong passwords for each device; and always keep software and firmware updated. Even that won't be enough to completely eliminate the threat, but it will at least minimize it.
All IoT Agenda network contributors are responsible for the content and accuracy of their posts. Opinions are of the writers and do not necessarily convey the thoughts of IoT Agenda.
---
March 6, 2019 2:52 PM
app developers
,
app development
,
Connected car
,
connected car data
,
connected cars
,
infotainment
,
Internet of Things
,
iot
,
IoT applications
,
IoT apps
,
IoT data
,
manufacturers
When we look to our increasingly connected future — a future in which every new vehicle being built is a connected vehicle — what we can be certain of is the increased importance of the link between car manufacturers and developers.
In this three-part series of articles, let's look at the growing importance of that relationship, challenges we face in strengthening it, solutions to those challenges and how to best navigate an industry which relies heavily on these two very different, codependent and delicately balanced ecosystems.
Current status of connected cars
The global connected car market is expected to exceed $219 billion by 2025, with the number of vehicles worldwide expected to reach 2.03 billion by 2030. Consumers are demanding more and more from their vehicles, from in-car entertainment to dashboard warnings regarding traffic, weather and hazards. Crucially, consumers are increasingly expecting their in-car experiences to mirror their out-of-car experiences, with one continuing seamlessly from the other.
Consumers' expectations of the user experience are no longer exclusive to their experience of simply driving a car, but instead include a host of other considerations as well. For example, when buying a vehicle, a user may also take into account the maintenance and cleaning of the vehicle, whether they can have packages delivered to the vehicle, if they get an insurance policy that automatically adapts to their driving needs or if it will be able to find an elusive parking space in an area where they are hard to come by.
When purchasing a vehicle, a customer's decision considerations will focus on mobility, connectivity and in-car user experience. The connected car and the apps and services which car manufacturers can offer customers via the technology it provides opens up numerous revenue streams for OEMs which were previously not possible. The opportunities for the carmaker and therefore the depth of experience available for the user are both limitless.
The role developers and car manufacturers play in the connected car cycle today
The production and success of a connected car is currently a combined effort consisting of a delicately balanced ecosystem. This ecosystem contains OEMs, aftermarket device manufacturers, content providers (third-party companies) and application developers. Although the vehicle itself facilitates the others, without any one part of this system we no longer have a production cycle that works.
Traditionally, the role of the car manufacturer has been to provide the vehicle. For car manufacturers today, connected cars represent a new era in the history of the car. Developing innovative and easy-to-use software and services will give them the edge over their competitors, open up new revenue streams and enable a direct relationship with customers.
Yet, adopting a whole new way of working — especially in a sector that has remained largely the same for decades — is going to be a difficult transition for some. To make the most of the opportunity that connected cars offer, OEMs need to engage customers and work with developers, enablers and third parties to offer customers the apps and services that they increasingly expect in their vehicles.
Despite the massive growth in IoT services — not to mention the explosion in software and application development over the last decade — right now connected car development is still considered to be a relatively niche field.
Why?
Online developer communities are notoriously hard to penetrate from outside organizations, like car manufacturers, as many developers perceive big business as going against the free and open source culture that is intrinsic to the creativity, discovery and innovation that developers value so highly. And it makes sense that the open source culture is so revered — it is this aspect of app development that makes it such an exciting field to be a part of. In contrast, big corporations can often be perceived as closed and bureaucratic, therefore stifling the very experimentation that leads to technological breakthroughs and discoveries.
A disconnect
It is this disconnect between the innovative and experimental world of app development and traditional, corporate car manufacturers (or at least this perhaps outdated perception of them) that is significantly hindering the development of connected car application development in a way that was not previously encountered during the development of for example smartphone or tablet applications.
As we are all aware, one of the central benefits of owning a smartphone or tablet is its ability to connect to the internet and utilize apps. Because this is a main function of owning a smartphone or tablet, the industries that produced phones were unlikely to have been seen as old-fashioned and impenetrable by developers. In addition, large companies like Apple and Google provided APIs from day one to enable developers to play around and create their own apps and businesses to launch and run using their product. This encouraged app development and it is now a booming industry in its own right.
The difference between a smartphone and a connected car, though, is that for many people a connected car simply represents what a car has always represented: a form of transport for getting from A to B. Any additional apps or services are simply beneficial extras, not integral to the vehicle itself and therefore not worth taking risks or sharing data for.
What this boils down to is that rather than developers tinkering around, experimenting and having fun with connected car app development of their own free choice — like they may have done in the past with smartphone app development, for example — they are holding back as they perceive the car industry to be too difficult to access and a closed and bureaucratic industry. Which in some cases it still is.
On the other side, carmakers have been fearful of sharing data with external parties like developers or startups that wish to work in the connected car industry due to the potential increased risk of cyberattacks or privacy breaches that this could create. If such a breach were to occur, it could have catastrophic effects on the carmaker and in turn its customers.
I hope you've enjoyed the first article of this three-part series looking closely at the disconnect between developers and car manufacturers. In my next post, I'm going to examine more closely how the roles of developers and manufacturers are changing, as well as discuss the increasing number of opportunities for the two to come together.
All IoT Agenda network contributors are responsible for the content and accuracy of their posts. Opinions are of the writers and do not necessarily convey the thoughts of IoT Agenda.
---
March 6, 2019 12:15 PM
#eHealth #Healthcare IOT #Wearables #wireless medical devices
,
Connected Health
,
connected healthcare
,
internet of healthcare things
,
internet of medical things
,
Internet of Things
,
IoHT
,
IoMT
,
iot
,
wearable
,
Wearable devices
,
Wearables
More than 100 million U.S. adults are living with diabetes or prediabetes, according to the most recent data from the Centers for Disease Control and Prevention. Public health officials are sounding the alarm on this epidemic and urging healthcare providers to offer preventive measures. Fortunately, many patients can take hope in the evolution of the internet of healthcare things (IoHT) and medical wearables that provide more control of their health than ever before. Similar to the benefits to cardiac patients that I highlighted previously, diabetes is an additional therapeutic area we see making progress.
Traditionally, diabetic patients have used fingertip pricks to test their blood glucose levels. This method has two main drawbacks: It does not continuously monitor levels, and the inconvenience of these tests leads some patients to check less frequently than they should. In turn, that increases the risk of long-term complications, including damage to nerves, eyes and the circulatory system. And lacking real-time data, patients are more vulnerable to extreme swings in glucose levels that can cause disorientation, unconsciousness or even death.
Medical device manufacturers are seizing opportunities to develop wearables that automatically monitor blood glucose and deliver appropriate insulin doses. While many of these companies have spent decades trying to tap into this market, it's only in recent years that the technology has caught up with their vision.
From major firms to startups, this space continues to grow with new technologies such as wristbands, watches, patches, socks and shoes, and even contact lenses. The FDA has approved a wave of new devices that promise to streamline diabetes management. These tools are becoming so "smart" that they can store patient profile information, vital signs and health analytics, and determine risk levels and suggest care.
Even devices that rely on traditional finger-prick testing are now migrating toward smartphone integration. These systems automatically record and share glucose data and other metrics, including carbs, physical activity and medication intake.
One of the most promising categories is continuous glucose monitoring devices that measure blood glucose levels 24/7. Several of these devices incorporate sensors and transmitters that talk with the user's smartphone via a mobile app and provide real-time updates every five minutes for up to 90 days at a time.
Many of these devices are suitable for children ages two and up, allowing parents and other caregivers to easily track their health without a painful pinprick. Some of these devices can even sync with other compatible medical devices, including automated insulin dosing systems, insulin pumps or blood glucose meters. One wearable uses a hybrid closed-loop system to monitor glucose and automatically adjust the delivery of long-acting or basal insulin based on the user's glucose reading.
These devices are now within reach of more patients than ever before thanks to expanded coverage for Medicare recipients. For example, Abbott's FreeStyle Libre System has met the codes for therapeutic continuous glucose monitoring systems covered by the U.S. Centers for Medicare and Medicaid Services.
Meanwhile, other scientists are working to develop devices that monitor blood glucose using ultra-thin, flexible sensors that are applied to the skin. The patches are designed to provide a comfortable, convenient solution that stays put, even for patients with active lifestyles.
More research and large-scale trials are needed to explore the nuances that can impact the efficacy of these devices — from exercise to the location of the sensors on the body. These insights will continue to improve the accuracy and calibration of these products.
Of course, prevention is the gold standard of healthcare. And there's good news on that front, too. Wearables can provide data that allow prediabetic users to predict — and even prevent — the full onset of diabetes. These devices act as a 24/7 line of defense by alerting patients when their levels are in a problematic range, making it easier to adjust diet, medication and activity levels accordingly.
In turn, they can save hundreds of thousands of dollars per patient in healthcare costs by treating symptoms of diabetes before they become life-threatening. Preventing or mitigating diabetes also has a ripple effect on a range of comorbid conditions, such as hyperlipidemia, cardiovascular disease, kidney disease, nonalcoholic fatty liver disease and obstructive sleep apnea.
Electronic skin patches have already been successfully developed to measure other healthcare data, such as changes in body temperature. We partnered with Reckitt Benckiser to distribute a wearable continuous temperature monitor worldwide, allowing parents to automatically track temperature changes in children with fevers that wear a small patch-size device.
As these tools reach the marketplace, providers and patients alike will benefit from reliable non-invasive glucose biosensing. It's no exaggeration to say that these emerging devices represent a breakthrough in managing chronic conditions.
By removing a major obstacle to monitoring — that is, the inconvenient and painful finger-prick method — patients are likely to achieve greater compliance with diabetes management. Wearables can also complement a medical provider's care between appointments, empowering patients to make decisions that will benefit their health.
Compared with their predecessors, the accuracy and user-friendliness of today's medical wearables will continue to reshape the healthcare landscape. With the data-driven insight yielded by these tools, finger-prick tests may soon be a thing of the past.
All IoT Agenda network contributors are responsible for the content and accuracy of their posts. Opinions are of the writers and do not necessarily convey the thoughts of IoT Agenda.
---
March 6, 2019 10:53 AM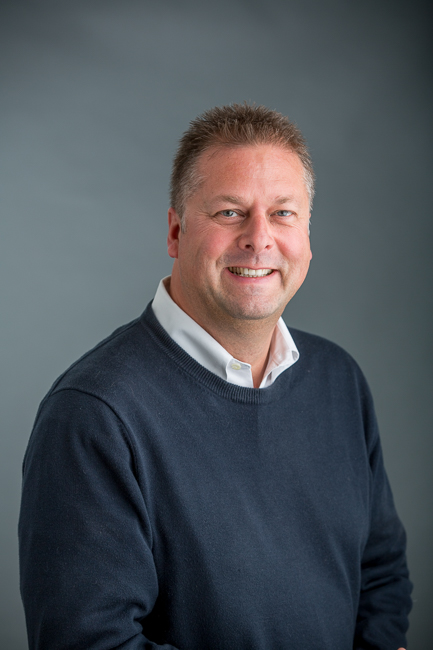 Profile: Hugues Meyrath
"Corporate social responsibility"
,
Efficiency
,
Energy Consumption
,
Energy efficiency
,
Internet of Things
,
iot
,
power consumption
,
Smart Building
,
smart buildings
Cutting energy use isn't just good for the environment, it's a source of huge cost savings and a sign of corporate social responsibility. With the recent Green New Deal making headlines, there's renewed awareness around reducing emissions and the potential for tougher environmental regulations in future. It's a good time to think about greening your buildings.
The U.S. Energy Information Administration has estimated that commercial buildings consume 20% of all the energy used in the country. For large businesses with multiple locations, the cost of running lights, air conditioners and other equipment reaches millions of dollars a year. Any business looking to cut costs should be concerned about energy use.
But it's about more than dollars and cents. Energy efficiency is a major part of corporate social responsibility, and consumers increasingly expect their preferred brands to behave ethically. Almost 20 billion square feet of commercial real estate have been deemed LEED Certified at some level, with a further 2.2 million square feet certified each day. This is a great way for businesses to show they take corporate responsibility seriously.
IoT and energy efficiency
IoT technologies provide a powerful way for businesses to balance the comfort of employees and customers with the highest levels of energy efficiency. These technologies can automate otherwise manually intensive tasks, like monitoring the temperature and humidity throughout buildings, tracking energy usage patterns over time and ensuring equipment operates at peak efficiency. IoT systems are even more effective when they're integrated with service automation platforms that can schedule maintenance visits when failures or abnormal results are detected.
The use cases for IoT in controlling energy usage are numerous, but here are four smart ways businesses can get started with controlling costs and reducing their environmental footprint:
Monitor physical spaces and adapt to usage patterns. Tracking the ebb and flow of foot traffic allows control systems to intelligently turn lights on or off and adjust thermostats according to which areas are in heavy use. According to the US Department of Energy, consumers can save up to 10% a year paring back the thermostat a few degrees each day. Considering the acreage that commercial buildings occupy, that 10% translates into significant savings for larger environments.
Monitor facilities equipment to prevent inefficiencies and surprises. Keeping large equipment well maintained and running at peak efficiency is critical for minimizing costs for systems such as HVACs and generators. IoT sensors allow you to centrally track equipment to ensure it's functioning properly and not drawing more power than it needs. Analyzing the data collected allows you to identify potential failures before they occur, and automation software can trigger repair or maintenance orders to ensure there are no costly surprises.
Weather sensing and "pre-conditioning." A combination of weather forecasts and IoT sensors that monitor conditions in a building's immediate vicinity allow you to "pre-condition" facilities and make adjustments in advance to avoid costly spikes in energy use. Analyzing historical weather data and cross-referencing it with energy use for environmental systems also allows you to identify patterns and replace equipment that proves uneconomical.
Crowdsourcing feedback. Human feedback is another powerful tool for minimizing energy use. Mobile apps or strategically placed consoles allow consumers and employees to report on comfort levels in a building, allowing you to adjust heating and humidity systems to the lowest levels while still ensuring a pleasant environment. Mobile workstations in areas like kitchens or mechanical rooms also allow employees to report equipment failures on the spot so they can be addressed quickly, avoiding potentially costly interruptions.
Final thoughts
Discussions about the environment are often contentious, but any building manager who's seen a utility bill knows energy efficiency is as good for the business as it is for the planet. Technologies such as IoT and service automation empower building managers to achieve the optimal balance between comfort and efficiency to keep costs down. Some may also market this as good corporate citizenship, but all businesses should view these measures as simple common sense.
All IoT Agenda network contributors are responsible for the content and accuracy of their posts. Opinions are of the writers and do not necessarily convey the thoughts of IoT Agenda.
---
March 5, 2019 4:28 PM
Automation
,
connected RPA
,
RDA
,
robotic desktop automation
,
robotic process automation
,
RPA
Robotic desktop automation on the surface promises a quick path to automation and ROI. Pat Geary, chief evangelist at Blue Prism, highlights an alternative reality, where RDA is the root cause of organizations not achieving any automation benefits at scale, while also experiencing "shadow IT" associated problems.
Robotic desktop automation is a misunderstood and overhyped software which has been mispositioned by RDA vendors as being robotic process automation (RPA). I should know what real RPA is, as I coined the acronym back in 2012. The IEEE Intelligent Automation standard is also very clear on what RDA is and what RPA is — one is not a subset of the other.
RDA has been designed to deliver multiple, short, record-and-replay tactical automations for navigating systems on desktops. RDA's big promise is that business users working in front and back offices, across different departments, can record a process and have software robots deployed within hours. Where processes are complex and require more technical skills, users can just automate some parts of the process that can be recorded and leave the rest.
RDA, or as it's also termed attended RPA, is being positioned as the quick-win automation tool du jour. Organizations are being assured that their business users don't need to involve the IT department — so by bypassing the IT work queue, they can experience both business benefits and ROI faster than other RPA approaches.
But let's be very clear, you can't start on an RDA train and "switch" to get to an RPA destination — the tracks are totally different. RDA trains are small and slow — and while they're quick to build, they actually have very little capacity, do very little real work and require continual maintenance and ongoing management.
Of course, some organizations may want to experiment with RDA technologies as a tactical tool and some initial benefits can be gained relatively quickly — but it's a short-term benefit that over time becomes less valuable and more costly and challenging to manage and to scale. Our recommendation from many hundreds of successful connected RPA deployments is to take a strategic approach and plan for scale and success from day one.
Limitations by design
RDA sounds great in theory, and naturally vendors of this product will only highlight the benefits without the downsides. This is a major problem, because when organizations attempt to scale these tools to achieve bigger business goals, RDA's design limitations become increasingly apparent. This assertion is backed by Gartner's recent generalized prediction that "through 2021, 40% of enterprises will have RPA buyer's remorse due to misaligned, siloed usage and inability to scale." Leading automation academics, who have researched hundreds of implementations, are now being more specific and attributing this scaling issue to RDA-type approaches.
The problem with desktop recording and the notion of a personal software robot is that a single human user is given autonomy over a part of the technology estate (their desktop), which introduces a lack control and by extension creates multiple security and compliance issues. Desktop recording spells trouble for the enterprise as it captures choices based on an individual's interpretation of a process versus a central consensus for the best path. This obscures a robot's transparency and hides process steps which, when duplicated over time, becomes a potential security threat and limit to scale.
A good analogy to illustrate these limitations is the autonomous car, where navigating a physical environment is just as demanding as a software robot navigating a virtual one. Like an autonomous car, a software robot has to safely and successfully navigate its journey. To automate a process, a software robot must read different screens, layouts or fonts, application versions, system settings, permissions and language. A software robot may even adjust the order of tasks based on local congestion, such as latency in applications and networks, or a systems outage.
Imagine recording your journey to work on a Monday in an autonomous car and relying on the recording to navigate and ensure the same, smooth journey the next day. It would end in disaster as the environmental conditions would be completely different and an accident would quickly occur. Similarly, assuming that a recorded journey of a software robot in the virtual world will be consistently the same path for each fresh journey will result in a negative outcome, too.
Also, recorded processes are very inefficient when they run, as they sit and wait for target systems when they could be running. To illustrate this, it's back to our car analogy. When I recorded my trip to work on Monday, the light at the end of my street was on red for two minutes, so I stopped and waited. The next day, the light is green, but my recorded journey says I must wait for two minutes — and I'll probably get rear-ended in the process.
There are two more major drawbacks of the desktop approach to automation. First, if a robot and a human share a login, no one knows who's responsible for the process — and this creates a massive security and audit hole. Second, if a robot and a human share a PC, there's zero productivity gain as humans can use corporate systems as fast as robots. So this approach doesn't save any time or make the process any slicker for a user.
Introducing shadow IT
Restricting automation to a multi-desktop environment, outside of the IT department or any central control, means that RDA vendors are effectively sanctioning and using shadow IT as part of their deployment methodology. This is potentially very damaging for an organization since shadow IT, in the context of RDA, means unstructured, undocumented systems that become part of the process flows of a business which are uncontrolled.
For example, the creator of a desktop automated process leaves the company or an organization changes. This can lead to audit failure due to an unknown fulfillment activity taking place or security holes, such as passwords embedded in these lost processes, fraud and denial of service. If your business allows departments to build these recorded desktop RDA scripts, then over time it not only creates a shadow IT nightmare, but without realizing it, it also creates a massive technical debt that your business will have to resolve.
Making RPA sustainable
For RPA to deliver value, longevity and resilience at scale, automations should be carefully planned, modelled and designed. To avoid shortcuts to building a process that can introduce risks, desktop recorders should not be used. Instead, so all processes achieve the highest design standards, they must be completely transparent and centrally pooled to offer the potential for reuse.
A more sustainable approach, is connected RPA that provides the ability to successfully operate and scale in large, demanding enterprise-wide deployments, where security, resilience and governance are equally, if not more important, than automation speed.
Connected RPA provides an easy-to-control digital workforce of advanced software robots that informs, augments, supports and assists people in the automated fulfillment of service-based tasks. Designed to be scalable, robust, secure, controllable and intelligent, these digital workers are run by business users through a collaborative platform with no recording and no coding required, while operating within the full governance and security of the IT department.
As an unregulated individual effort, where individual contributors are working to their own standards, RDA also misses out on the continual improvement philosophy of the connected and collaborative facets of RPA. With connected RPA, a business processes is broken into "work packets" made up of process objects that are built to business- and IT-imposed company-wide standards. These packets are shared, so they improve all the time based on the collective wisdom of the organization. These packets can then form a work queue that is executed against the collective priorities of the collective digital estate. For example, the packets take into account workloads, loading, deadlines and priorities — marshalling automated resources to the most pressing business objectives based on finite technical resource. When you unify your organization using connected RPA, from IT to operations, you get amazing productivity kicks. So, an organization achieving a 5% improvement each week yields 12 times the productivity by week 52.
Connected RPA can provide attended-style automation, too, but in a more intelligent, enterprise-friendly way, with human-in-the-loop or human-assisted processes. With this mode of operation, users don't run the process on the same desktop as the human starting and/or interacting with the robot in the process. Instead, the digital worker is run in a secure data center or cloud platform and interacts through work queues with the human user. This gives the benefits of human-in-the-loop processing without the massive technical and operational issues associated with RDA.
Final thoughts
Ultimately, RDA tools limit the scale and potential of RPA solely to the confines of the desktop and introduce a variety of risks too. Connected RPA provides the platform for collaboration at scale, where across many large organizations, human workers, systems and applications are already creating a powerful, intelligent ecosystem of partners that enable a real digital transformation. Don't play with RDA, it won't get you anywhere. Build your connected RPA platform from day one and leap to achieving value at scale in the most secure, audited and reliable environment available.
All IoT Agenda network contributors are responsible for the content and accuracy of their posts. Opinions are of the writers and do not necessarily convey the thoughts of IoT Agenda.
---