---
October 26, 2016 10:08 AM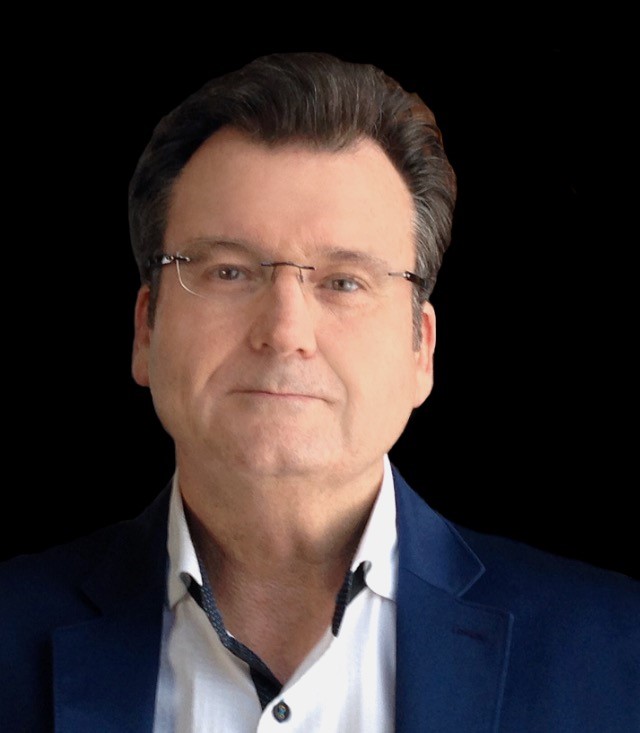 Profile: Tom Bradicich
Edge computing
,
IIoT
,
Internet of Things
,
iot
,
Sensor data
There are six billion things connected to networks and sharing data right now. An extraordinary number for sure, and yet we're still at the beginning of what promises to be a long-term, geometric expansion in volumes of connected devices. Gartner estimated that within four years more than half of major new business processes and systems will include "some element" of the internet of things, which means more connected things.
There's good reason to believe the hype. Sensor data pent up in IoT can be unleashed to make homes, cars, businesses, utilities and even cities smarter. Our challenge is to develop systems that capture and process data fast, efficiently and at the point where it can have maximum impact.
The case for adding intelligence at the edge
Much of today's sensor networks are positioned near or have fast access to clouds. No one should be surprised by that; much of IoT, especially consumer IoT, has formed up in areas where it's convenient to deploy. But as it grows, we should expect companies to bring sensors and data acquisition systems to things in remote areas, resulting in use cases that the cloud would be ill-suited to support.
There seems to be a frenzy today around "sensor to cloud, sensor to cloud." And there's good reason for this, as the cloud has proven to be a fine progression from traditional data center IT. So, why not impute the benefits of the cloud on the processing of sensor data from the IoT. Well, we should, have and will. But there are just seven problems:
Latency is too important. A smart car that uses sensors to detect items on the road ahead needs to process information instantly. The cloud can't provide that, and shouldn't be expected to.
Bandwidth is too sparse. Rural areas are generally connected via expensive satellite systems that don't have much bandwidth to begin with. Sending information to the cloud this way can take far too long or be impossible to yield useful results.
Compliance requirements would complicate data sharing. Governments and corporations have put restrictions on how far data can travel. Thus, collecting data in London and shipping it to Paris for analysis isn't an option anymore.
Transmitting data would create security problems. Attackers target data that is in motion because it's usually tougher to secure information that's in transit. What's more, data that's being sent for analysis is also usually worth encrypting, which can make files fatter and transmission materially slower.
Pushing data to the cloud costs. Bandwidth isn't free and sometimes it isn't cheap.
Cloud access duplicates data collection efforts. There'll be some, not all of course, duplication of software and hardware if both the edge and the cloud are equipped for massive IoT data.
Distance creates data corruption that pollutes analysis. Have you ever participated in a cross-border phone call? Between the static and the dropped words you get a sense of what you're hearing on the other end, but the connection is still anything but clear. Too much data is being lost during transit. Cloud connections can suffer from this same problem.
In summary, we can't assume that pervasive connectivity will always allow the proper sharing, combining and processing data. Pervasive connectivity may not be available or suitable on an oil platform floating in the Gulf of Mexico, a secure manufacturing floor or in the wide-open fields of an Iowa farm. And, likely not performant enough for the astoundingly massive data to come from future autonomous vehicles.
Thus, instead of having to transmit data to faraway servers, in many cases it's more practical to install portable, rugged, data center-grade computing systems onsite. Processing data at the time and place it's collected means information becomes insight faster, leading to intelligent action that can save resources or even lives.
Future of IoT: From edge-to-cloud
IDC predicted that as much as 45% of IoT-created data will be stored, processed, analyzed and acted upon near or at the network edge by 2019. I think it'll be more, I believe the data from IoT will be faster and bigger than all other types of big data combined.
Enterprises seeking to seize opportunities created by IoT will have to employ intelligence at many stages of the end-to-end IoT solution — from the thing, to the edge, to the data center and cloud, and lots of places in between.
All IoT Agenda network contributors are responsible for the content and accuracy of their posts. Opinions are of the writers and do not necessarily convey the thoughts of IoT Agenda.
October 25, 2016 11:54 AM
Application security
,
Cyberattacks
,
Internet of Things
,
iot
,
iot security
,
RASP
With an estimated 6.4 billion internet-connected devices currently in use, 2016 has certainly been the year of the internet of things. This movement has brought increased functionality, data and insights to everything we do, not only providing us more information about our day-to-day lives, but also improving and streamlining processes in industrial and commercial spaces.
But with this increase in IoT-connected devices comes an increased risk of cyberattacks. As many of these devices have never been connected to the internet before, it's easy to forget that they are vulnerable to hacking. It's also easy to forget that with this volume and diversity of devices connecting to IoT comes a myriad of applications needed to support them. As a result, development teams are under more pressure than ever to deliver applications as quickly as possible.
To meet this demand, development teams have begun shifting from the traditional "core IT" practices — which had time built in for testing and patching vulnerabilities in code — to practices that allow developers to constantly release and rerelease applications as they are developed and updated — leaving no time to test or monitor for potential flaws in security. To combat this, organizations must make security an organization-wide commitment, implementing tools and training employees on the best ways to protect themselves and their devices.
Implement a runtime application self-protection (RASP) program
For years, application protection has been handled by developers who, in addition to writing code, were responsible for testing, monitoring for and patching any vulnerabilities that they found. But as developers take more on their plates and hackers become more advanced, a deeper, more involved level of protection — that also eases the workloads of development teams — is necessary. Application-level security tools provide just that. Embedded within an application and running constantly, these tools monitor for, recognize and block attacks in real-time, ensuring an application's safety with little to no intervention from development teams.
Be mindful of when new applications are connecting to a network and what their capabilities are
With new products being added to IoT every day, it can be easy for an organization to lose track of all of the devices connected to servers and networks. However, it is important to remember that every connection — from building management systems and office equipment that tracks activity within your space to employees' personal and professional devices — has the potential to be an entryway for hackers. And in the case of IoT-connected devices, not only does this put potentially sensitive information at risk, but it can also have real-world effects if hackers are able to gain access to the right device. To combat this, organizations need to actively be aware of and monitor all connected devices and train employees on the dangers of hacks. Making security an organization-wide initiative will benefit both the business and its employees.
Understand when it is and isn't necessary for a product to be connected to IoT
As with any exciting technological movement, it's easy to get caught up in the latest and greatest. While there are many IoT-connected devices that add value in a workplace, such as intelligent systems that can monitor and adjust temperature and light levels depending on occupancy, or keycard-operated locks that help to keep non-employees from entering a workspace, there are many products that simply do not. When determining whether or not to purchase an IoT-connected device, organizations must weigh the risk to the business if the device is compromised against the benefit of having internet access. Being selective in this process will not only help to reduce risk, but also protect the organization from a potentially unnecessary and costly investment.
All IoT Agenda network contributors are responsible for the content and accuracy of their posts. Opinions are of the writers and do not necessarily convey the thoughts of IoT Agenda.
---
October 24, 2016 1:10 PM
Business strategy
,
Communications
,
Internet of Things
,
iot
,
ROI
,
Wireless communications
Vodafone is one of the world's largest telecommunication companies, with a focus on mobile and cellular networks. Vodafone has networks in 26 countries and hundreds of millions of subscribers.
In September 2016 Vodafone published its annual IoT Barometer which has become an annual must-read for everyone in IoT, connected devices and communications.
To whet your appetite, here are 10 key facts that we took from the report:
IoT integration is going to be a necessary step for corporations to take in the very near future. Vodafone determined that 28% of companies have already integrated with IoT, and 35% will integrate with IoT projects they are developing within a year.
IoT is not only being used to improve operations, 48% of organizations have incorporated IoT into their initiatives to help transform their businesses.
Companies that have already integrated IoT into their business projects have reported a 21% increase in new revenue stream generation.
Businesses are investing more money and resources in IoT than ever. In fact, 89% of companies agree they have increased their IoT budget and projects in the past year.
Connected devices and services are without a doubt the top area for business growth; 46% of organizations are aiming to develop new connected device solutions within two years.
Ecosystem development is a popular growth area for electronics companies in particular. Vodafone reported 52% of organizations in the consumer electronics sector are working with businesses in other sectors to create effective ecosystems. Smart home is a great example, where electronics manufacturers have to integrate with each other and with cloud services to create ecosystems that consumers will sign up for.
In the last year, 59% of corporations that integrated IoT into their initiatives confirmed an increase in return on investment. More specifically, 21% of companies experienced an increase of 10% or more.
The automotive sector places high value on data usage; 94% of auto makers claim the real value of IoT lies in how effectively the data their vehicles generate is used.
Seventy-six percent of businesses reported that IoT will be critical for the success of any organization in their sector.
Companies stated that IoT is becoming a business initiative rather than a technology, which is good news because it tells us that IoT is becoming mainstream. Sixty-one percent of businesses said that IoT isn't isolated; instead it is an integral part of fundamental business drivers.
Vodafone also stated that third-party suppliers that help manage devices, data analytics, security and many other aspects of an effective IoT deployment are highly sought after by organizations looking to gain traction via IoT-related business processes.
My conclusions are that the report is a very upbeat assessment of the health and importance of IoT, and if the companies Vodafone surveyed are to be believed, IoT is either transforming most businesses or is about to do so in 2017. Most companies have active IoT projects, but the most encouraging news is that IoT is no longer a science experiment being done in a silo; IoT is merely another tool towards business process re-engineering. Therefore, IoT will generate additional revenues for companies and reduce costs — both of those statements being confirmed in the report.
But don't believe me, read the report for yourself and let me know what you think. Thanks to Vodafone for one of the best IoT reports I have read in a long time.
All IoT Agenda network contributors are responsible for the content and accuracy of their posts. Opinions are of the writers and do not necessarily convey the thoughts of IoT Agenda.
---
October 21, 2016 2:52 PM

Profile: Sharon Shea
"United States Department of Defense"
,
DHS
,
Internet of Things
,
iot
,
Sensor
,
Sensor data
,
Sensors
,
smart city
Resilient smart cities can improve public safety, but which technologies will provide the resiliency needed? And which companies are making said technologies? Even the U.S government isn't sure.
"One of the things that's becoming increasingly apparent," said Dr. Reginald Brothers, Under Secretary for Science and Technology at the U.S. Department of Homeland Security, at this week's IoT Security Summit in Boston, "is just how broadly we have to look."
Citing the fact that most applied research today is industry versus government funded, Brothers added that finding innovative companies and technologies was challenging. However, with its Science and Technology Directorate's Homeland Security Innovation Program (HSIP), the government is changing its way of thinking — and it may just be onto something.
Looking beyond government laboratories and large companies, the HSIP is building up a presence in Silicon Valley and other tech hubs across the country, including Boston, Austin, Dallas and Chicago. The goal, Brothers said, is to cultivate relationships with accelerators, innovators and companies of all shapes and sizes to adopt, adapt and develop technologies that create and boost smart city resiliency.
The first program launched by HSIP was focused on the internet of things.
Specifically, in its Next Generation First Responder Apex Program, the DHS took a look at wearables that could help emergency personnel become more connected and aware. The program, which started in January 2015, had 100 companies apply and 25 enter the program, 18 of which completed it. Nine of the companies have since received follow-up funding, and three of the 18 products developed are currently being sold in the first responder market.
"Public safety professionals have to make the right decision at the right time based probably on incomplete information without knowledge of problems with that information," Brothers said. "We're trying to improve that."
Another project involves three small businesses developing flood sensors to improve decision making around evacuation versus shelter-in-place recommendations during disaster scenarios. Using sensor data, first responders will be able to make more informed decisions that could potentially reduce the number of fatalities during a flood.
While HSIP has seen successes, the conversation must continue — and broaden — to truly achieve smart city resiliency.
"We need your input," Brothers said. "We want to hear from you. What is the bigger picture? What is this larger fabric, this architecture that we can think about that's going to make us a more secure and safe community?"
"Think broader," he added. "The conversation I've had is really small. Let's have big conversations and talk about what we can do together to start integrating these things to make much more safe and secure cities."
---
October 21, 2016 12:44 PM
Connectivity
,
Internet of Things
,
iot
,
Sensors
,
Smart Building
,
smart home
Many IoT developers are looking at the smart home and thinking, "I can do this. How difficult can it be to make my device or my appliance connect to the internet and make it smart?"
For decades, consumers have had access to remote controls and home control panels to run an "automated" home. Remember X10?
Unfortunately, simply connecting an appliance or device to the web so it can be controlled by a smartphone, tablet or laptop is not creating a smart device. That internet connection is essentially just a long-range remote control. A smart device needs to be smart. That means it needs to be intelligent — it needs to be able to learn and/or take independent action.
So what is a smart home system?
In some ways, it is like a smart butler. When a family hires a butler, they don't need to teach him the basics of how a household works. It is the same for a smart home solution that includes integrated intelligence that can analyze data, learn from it and make decisions.
First, a modern day smart home ecosystem is built around a system of sentrollers (sensors, actuators and controllers), a hub or gateway that transmits the data to and from the internet, as well as cloud-based intelligence to analyze and assess the data. The smart home system can also hook into various social media platforms such as Twitter and Facebook. Finally, as someone needs to handle the responsibilities of installation, maintenance and billing, there needs to be service provider component that enables a customer service interface and a billing system.
Smart home systems like ours consist of sensors connected to the cloud via a ZigBee home gateway which is then monitored and managed via smartphones, social media, service providers and cloud analytics and intelligence. Using a network more small sensors in the home, this system is able to securely monitor what is going on in the house — who is moving around, when and where.
It then learns what normal behavior is. The data gathered from the sensors and transmitted to the cloud application via a home gateway is then analyzed and compared to the established baseline. When compared to a standard range of deviation, the system then judges if the resident's activities fall within the range of normal. If not, the system alerts a caregiver or family member to take action. The beauty of this system is that it does not require cameras or microphones, so it is not an infringement on privacy. The system is also smart enough to recognize gradual changes over a longer period in time that indicate a possible medical problem is developing.
Another advantage of this type of system is that the home gateway can be expanded into new applications such as security, lighting, home climate control, and power and energy management. A clever manufacturer can design products and devices that can link into this existing platform without having to spend excessive cycles on developing connectivity solutions, user interfaces, billing, etc.
A smart home system is more than just a single connected device and its app. Manufacturers need to look at the big picture and see where they fit in within the ecosystem. There are many advantages to this system-level product design approach — developers do not need to be experts at all aspects of the solution. By understanding the smart home platform, they can develop solutions that fit into an already-in-place, successful solution. This enables those developers to do what they do best — develop devices and appliances that consumers actually want and need.
All IoT Agenda network contributors are responsible for the content and accuracy of their posts. Opinions are of the writers and do not necessarily convey the thoughts of IoT Agenda.
---
October 20, 2016 11:17 AM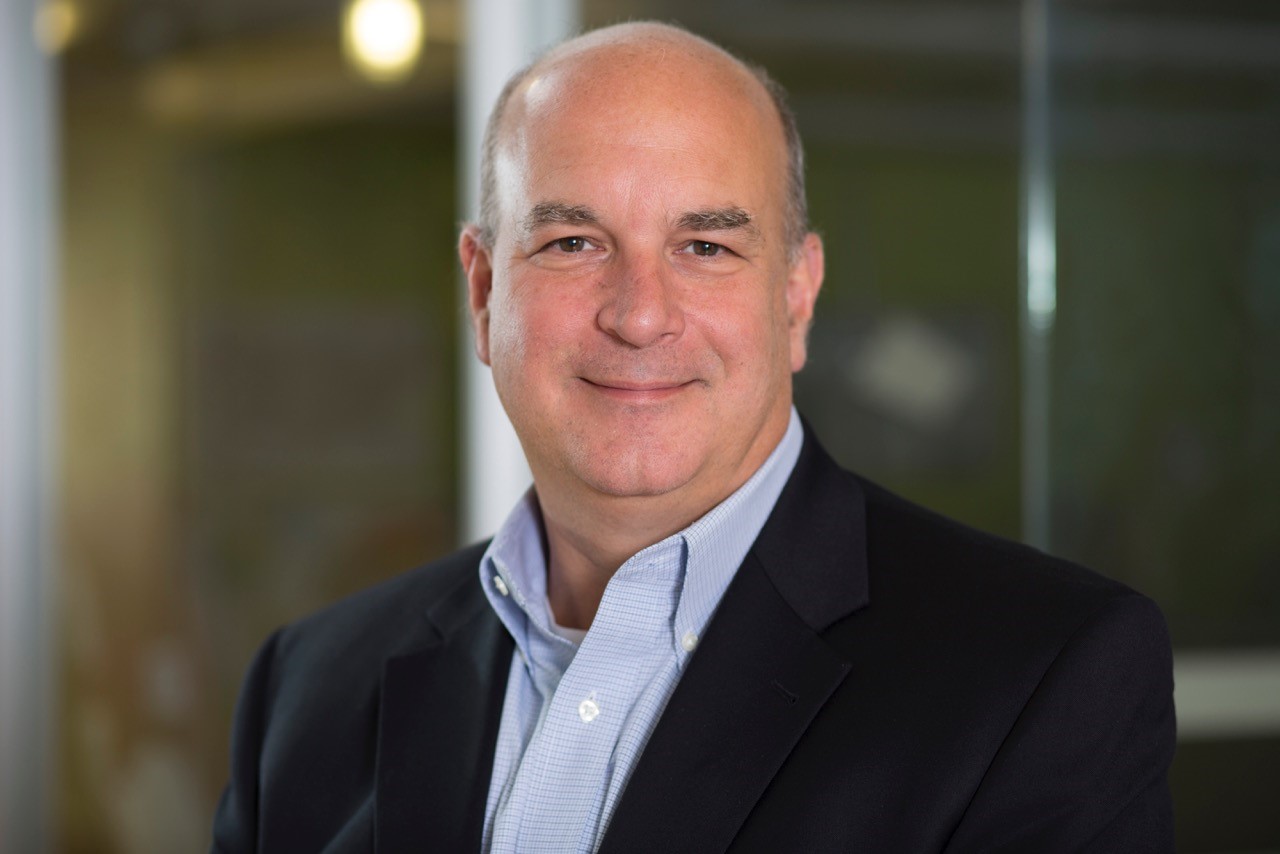 Profile: Don DeLoach
C-level
,
Internet of Things
,
iot
,
Management
I have been immersed in the internet of things for some time now. I have had an ongoing dialog about the role of leadership in the context of IoT with my friend Jeff Kaplan from Think Strategies in Boston, as well as my friend and co-chair of the Midwest IoT Council, Brenna Berman, the CIO of the City of Chicago. At issue is both ownership and accountability of IoT initiatives within an organization, as well as the inherent capabilities required for a single person to shoulder that burden.
While one can find structural frameworks to allow the budgets, staff, control and accountability for IoT projects to flow in a certain way that may or may not be acceptable to the organization, finding a single person who brings to the table the talent, skill sets and, most importantly, the understanding of how to drive emerging IoT technologies forward, is a tall order. It is near impossible today and will likely not get easier anytime soon.
Here's why. Because IoT spans the IT organization — if not most of the operations of a given enterprise — a single person overseeing the IoT initiative would ideally understand technology and architecture very well, such as hardware, networking and communications, sensor technologies, data and analytics, user interfaces and more.
The CIO and the CTO are both fairly far reaching jobs already. A comprehensive grasp of technology doesn't come easy, and requires ongoing study and interaction to remain current and, thus, effective. It's one thing to appreciate a publish-subscribe architecture or the possibilities of machine learning. It's another to appreciate the requirements of street lighting, or the imperatives and considerations in running the police department.
One person cannot know everything. The chief IoT officer would not be expected to understand as much as the chief of police about police safety, or as much as the head of public transportation about the transport system. But the chief IoT officer will need to have a working knowledge of these, along with an appreciation for the potential dependencies and inter-workings of various elements in a given organization.
That is a tough call. That means you need a leader, technologist and constant learner with broad comprehension about a variety of subjects, as well as the ability to both distill this information into a coherent strategy and communicate that strategy to a team in order to execute upon that strategy.
This is not an impossible task, but it is a challenging one. For starters, you have to not only have the experience of an elder statesmen, but also needed is the drive to learn new things like a newly minted MBA. You also need the negotiation skills of a diplomat in order to reach across multiple departments and organizations to be effective.
This is not a job for the faint of heart, but it will become more and more a reality. And because it has such broad and deep demands, this is a role where many will fail. Yet there will be a few driven, smart, talented renascence-like leaders who will rise to this challenge, but it is going to truly require the renascence-like qualities to make that work. That won't be easy.
All IoT Agenda network contributors are responsible for the content and accuracy of their posts. Opinions are of the writers and do not necessarily convey the thoughts of IoT Agenda.
---
October 18, 2016 2:44 PM
Data Analytics
,
IIoT
,
Internet of Things
,
iot
,
robot
,
Robotics
Robots eliminate a lot of human error, but as with all technologies, they're not perfect. Just ask General Motors, which uses thousands of robots to make cars. There was a time when the automaker learned of a downed robot only after the problem had halted an assembly line and created costly production delays.
GM recently found a solution in a tool called the Zero Down Time Application, which was developed using FANUC's industrial robotic systems, Rockwell Automation solutions and Cisco's IoT and cloud software and infrastructure. The software platform collects production data from GM's robots and then analyzes it to anticipate repairs, order parts and prevent problems from turning into major disruptions. GM has deployed the system across 27 factories in five countries.
Such innovations are prompting more executives to ask: Where do we go next with IoT technology, and how fast can we get there?
We believe that over the next four years, the market for solutions from IoT and analytics vendors will swell to more than $450 billion. Without a doubt, many new devices will be wearables or app-based tools that are straight out of The Jetsons. But even more of these will be the kind of groundbreaking tools that help industrial companies detect product flaws using algorithms or let cities manage transportation systems with sensors.
Tech giants have been aggressively positioning themselves — many through acquisitions — for the inevitable land grab in enterprise and industrial IoT. Earlier this year, Cisco acquired Jasper Technologies, whose service platform helps companies manage their IoT services, for $1.4 billion. Last year, IBM bought The Weather Company's weather data technology, allowing Big Blue to offer forecasting data to IoT developers, to integrate into their products.
Despite the excitement around the IoT, many tech companies are still in early days as they look for the best entry point into this complex space. As my colleagues and I stated in a recent article, we see the internet of things not as one market, but as five critical battlegrounds, each with its own opportunities, challenges and key players. Before jumping headlong into battle, companies need to know the dynamics of the battleground they are fighting in.
Consumer. Household names like Apple, Google and Samsung are out in front in this fiercely competitive market, which includes the wearable devices and smart appliances people tend to associate with IoT. Software and hardware companies whose platforms can gain widespread traction with consumers and solve current issues of interconnectivity will come out ahead.
Enterprise and industrial. Not surprisingly, this arena belongs to incumbent players. As industrial and workplace equipment and devices begin to connect — think smart factories and automated office buildings — incumbents will augment their own operational technology offerings to address IoT opportunities and form partnerships with analytics vendors.
Network and gateway. Whether it's monitoring patients at a hospital or improving the customer experience at a retail store, IoT applications will increasingly depend on real-time services and edge analytics, creating opportunities for network equipment companies like Cisco and Ericsson. Meanwhile, telcos — AT&T and Telefonica, for example — can cash in on the sheer volume of new devices by providing authentication and location services and by expanding their software platform offerings.
Analytics. With the IoT projected to create 5 trillion gigabytes of data every year, you can expect analytics to be a critical battleground as companies mine that information for value. Traditional analytics vendors, such as IBM, SAP and Microsoft, as well as cloud service providers, such as Amazon Web Services, will be able to build on their existing customer bases to grow, while new start-ups can be expected to step in and provide more custom services.
Autonomous. Self-driving cars, drones and robotics differ from other IoT applications in some fundamental ways. For one thing, most of their sensor data is collected and processed locally (as opposed to being stored in the cloud and processed remotely). Encouragingly, this market is also wide open to newcomers, not just to existing industry leaders. Companies that master real-time technologies like machine learning and computer vision, and establish a reputation for safety will have an edge up on the competition.
Transformation of industries with IoT and analytics technologies represents one of the biggest business opportunities of our time, but the old rules of success still apply. Tomorrow's top vendors won't necessarily be the whiz-bang start-ups making the rounds with venture capitalists. The true winners will be those that address specific customer needs, invest in the right capabilities and talent, provide more turnkey offerings with partners and differentiate themselves in what will likely be a crowded market. And they're starting to stake their claims now.
This infographic offers a great visual of the five critical IoT battlegrounds: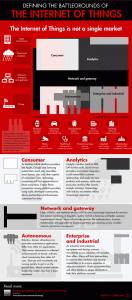 All IoT Agenda network contributors are responsible for the content and accuracy of their posts. Opinions are of the writers and do not necessarily convey the thoughts of IoT Agenda.
---
October 17, 2016 1:15 PM
Internet of Things
,
iot
,
iot security
,
PKI
,
PKI Security
,
streaming video
Ever since the first livestreaming sporting event broadcast over the internet in 1995, the subsequent future of media streaming has only grown in popularity. According to one Deloitte survey, 72% of millennials deem video streaming as one of their most valued services, and that's just for the video industry. Streaming now includes things like music or photo collections and has extended into smart devices like phones, tablets and other objects that might fit the internet of things. But these advancements do not come without their associated risks.
While Netflix and other streaming services have taken precautionary steps toward protecting consumers using streaming devices and systems, unfortunately many have not. Some still view security as an afterthought.
Why streaming services should offer security solutions
In January 2016, Netflix expanded its services to almost every country in the world, a huge step for the streaming service. However, with this expansion came a slew of possibilities for hackers, such as the opportunity to launch phishing campaigns. One in particular redirected users to a forged Netflix website wrought with malicious activity; consequently, feeding into a black market solely for Netflix accounts. Another malware campaign used Trojans to target Netflix's homepage and download harmful software to steal banking information straight from users' systems. Since the attacks, Netflix has added TLS encryption to its video streams to increase user privacy and security. But because media streaming is so accessible and convenient for users, cybercriminals have grown more sophisticated in their tactics to target streaming media services, like Netflix, and the systems of their connected streaming devices.
Media streaming devices generally have some sort of media software program either already installed on their operating systems or downloaded from the internet. These programs are designed to play or stream media files from external sources like websites. But if a hacker breaches the media software program in a computer system or IoT device, they may then operationalize their own phishing schemes, malware tactics or social engineering scams to manipulate users into visiting malicious websites. Intruders may also seek to take control of a large number of devices to create a botnet from which to launch attacks. The development of these malevolent ploys could result in things like DDoS attacks or data breach of an entire network. For example, a data breach of one music streaming service in 2015 exposed sensitive customer data through a searchable archive stored online.
To gain consumer trust, responsible organizations should take initiative to protect their media streaming service. Providing basic/core security through things like device and firmware authentication, secure boot and SSL/TLS protocols help secure consumer privacy while streaming media.
A smart solution in PKI
Smart companies are already finding smart solutions. For example, Plex is one media streaming company supporting tens of millions of devices and servers communicating with a variety of different customer platforms. Its customers can even play their Plex collections from hardware devices like Sonos speakers. To secure these communications and protect consumer privacy, Plex uses publicly trusted SSL/TLS certificates together with public key infrastructure (PKI) to add layers of security and create a secure end-to-end connection between users, devices and cloud services.
In June 2015, the company announced its partnership with DigiCert to help strengthen Plex communications. In its blog, Plex mentions how threats have evolved, making TLS protection a necessity:
In today's internet security climate, it's a laughable offense if every packet leaving and entering your network is not encrypted, its recipient verified … Certificates are generally associated with a small set of unchanging IP addresses. So we've worked some DNS magic to remove that limitation, and make things just work.
PKI helps Plex authenticate users, servers and devices all at scale. Plex provides a unique key pair via SSL/TLS certificates to also provide end-to-end encryption between connection points. This practice creates a buffer against breaches, not only enhancing users' security, but also reinforcing their privacy. It's not difficult to see how the Plex use case can fit some IoT security scenarios.
When paired with good security technology and practices, PKI can help solve IoT authentication problems. According to Gartner, "PKI will reemerge as one of the most relevant authentication mechanisms for organizations to address the IoT authentication problem. PKI's flexibility is important when changing requirements and represent identity in a cross-platform, multiprotocol approach … Gartner predicts that discovery, provisioning, authentication and data protection will account for half of all security spend[ing] in the next five years."
Implementing PKI solutions into current security strategies allows Plex, and similar companies, to strengthen consumer trust, protect media streams important to their bottom line and strengthen its business credibility by offering end-to-end encryption and authentication. Its customers appreciate the reassurance that their information is private and their devices are secure.
Takeaway
Security solutions need to be simple enough — even transparent — for users to actually use them. Companies like Plex have found solutions by partnering with a trusted certificate authority to implement PKI technology into their systems and platforms. Likewise, PKI can help solve the scalability challenges of IoT implementations that involve millions of connected devices and their associated credentials.
All IoT Agenda network contributors are responsible for the content and accuracy of their posts. Opinions are of the writers and do not necessarily convey the thoughts of IoT Agenda.
---
October 13, 2016 11:08 AM
Connectivity
,
Data Management
,
IIoT
,
Internet of Things
,
iot
,
manufacturers
,
Manufacturing
,
productivity
In season two of HBO's Silicon Valley series, VC Russ Hanneman recoils in horror when startup CEO Richard Hendricks mentions plans to generate revenue. "If you show revenue, people will ask how much, and it will never be enough!" Hanneman warned.
New technologies sometimes enjoy a golden phase when nobody focuses on financial results. Early providers sell the promise and early adopters cut a path for the technology. Then one day, things change and companies find themselves in a world that demands measurable results.
So it has been with the industrial internet of things.
IIoT has developed along two parallel tracks over the past several years. On the marketing track, IIoT has been in the golden phase where its promised benefits are infinite, anything is possible and everything can be measured.
This effect has been sweeping. Companies with decades-old technologies have suddenly awoken to find they're in the internet of things business. Every company that can conceivably claim its products are IIoT-related, from physical connections on up, has focused its message on the overall expected benefit when the full-scale IIoT will be up and running.
But on the parallel implementation track, the wheels are just creaking into motion. Most of the focus among IIoT technology suppliers has been on connectivity: connecting machines and collecting the data.
The result? Connectivity, while clearly essential, is not enough. We hear the laments over and over again from manufacturers:
"We spent all this money, we built a data lake, but it doesn't do anything for us."
"We've finally got the data together and found that half of it was bad."
"Our data scientists spend most of their time conditioning the data."
"Each analysis project is a one-off; we haven't been able to repeat or scale any of them."
One of manufacturing's virtues is its practicality. For industry, the acid test of new technology is simple: does it increase your productivity? Industrial companies have quickly discovered that getting all their manufacturing data together by itself doesn't solve any problems. The challenge is making sense of that data.
That's hard. And in manufacturing it's probably more difficult than in any other business because of the "variety problem." The typical shop floor includes hundreds, if not thousands, of data sources, each continuously generated in multiple streams. Time series data, ordinal, image and point cloud, text, serialization — all on different time frames, from different sources and of different types.
To use a horribly mixed metaphor, a data lake filled with machine-generated data usually becomes a liquid Tower of Babel. The companies that have been able to make sense of their data often do so by throwing teams of data scientists at specific problems. That might possibly work for that one problem, but there is often no way to apply the result to other challenges. Applications and models, each built for a specific need, accrete, and then the problem becomes how to get all of them to talk to each other.
Relying on teams of data scientists is also expensive and hard to scale. According to a survey by CrowdFlower, data scientists spend 79% of their time on low-value tasks like collecting, cleaning and organizing data, and only 13% of their time mining the data and refining algorithms. In order to start using their data productively, companies need to shift that 79% of a data scientist's day away from data conditioning and into data analysis.
The goal is to use data scalably. Those companies that figure out how to systematically collect, condition, model and analyze their data will secure a strong advantage. The rest will invest heavily in connectivity, only to find they are drowning in data.
All IoT Agenda network contributors are responsible for the content and accuracy of their posts. Opinions are of the writers and do not necessarily convey the thoughts of IoT Agenda.
---
October 13, 2016 11:03 AM

Profile: Brad Russell
Amazon
,
Apple
,
cloud
,
Cloud platform
,
Internet of Things
,
iot
,
smart home
The IoT space is expanding to provide more targeted service offerings with vertical-specific capabilities, such as predefined reference applications, data algorithms, mobile apps and business intelligence dashboards. Cloud-connected devices function more like software than hardware, creating changes in product development models.
Smart home cloud platforms are a growing segment consisting of smart home control and automation system platforms as well as smart home device platforms.
Smart home system platforms are deployed by home security services, broadband service providers and home improvement retailers to provide consumers with a unified smart home system of sensor components, automated control with rules/programs across devices and monitoring services.
Smart home device platforms support connectivity and cloud-based services for individual OEM products, provide remote control through a proprietary app and may achieve interoperability with other devices through integration with an API.
The development of smart home system platforms has been shaped by a number of factors. Providers of smart home system hardware and related services either develop a platform on their own or partner with a smart home platform provider that has developed all of the software required for the desired smart home services. Historically, the home control system business model resulted in the commoditization of the sensor components to keep system costs down, and thus increase adoption. Recurring monitoring fees generated profit. With generic devices, automation features were standardized, third-party integration capabilities were limited, and advanced data-driven features and analytics were not a priority.
More recently, some control system platforms, such as Icontrol's platform, are expanding their data analytics and integration capabilities to provide a consumer offering that competes with OEM-focused services provided by smart home device platforms. Proprietary smart home control platforms, such as Samsung SmartThings, also provide an open platform where SmartThings-certified devices may integrate with the platform to extend their interoperability with other smart home devices.
Interoperability can be achieved:
Through a hub or gateway device that supports multiple standards, such as Wink or Samsung SmartThings
In the application layer of the cloud, through API integration
Consumer learning curve
Home control system adoption has benefited from bundling with home security and broadband services, yet the adoption rate of home control systems is still just over 10% of U.S. broadband households. The lack of consumer awareness and understanding of smart home value propositions remains a barrier to entry and growth. Ongoing monitoring fees for control systems also limit affordability beyond affluent households. Smart home point solutions, such as a smart thermostat or lighting kit from an OEM, are the new consumer entry points for smart home products.
Specific use cases, such as energy cost-savings, drive trial more than a whole home control vision. In Q3 2015, 19% of U.S. broadband households owned at least one smart home device that could be controlled remotely through an app. Consumers may not be thinking about future home automation potential as much as they are attracted to a hot product, such as Google's Nest thermostat.
Retailers and service providers still provide a valuable point of consumer education. Among U.S. broadband households, 65% trust local retailers, 57% trust security dealers, 53% trust a broadband provider and 48% trust an electricity provider when purchasing a smart home product. As consumers become educated on smart home use cases and the number of point solution apps proliferates, point solutions will increasingly integrate with control apps.
Forward-thinking point solution platforms and control system platforms are providing connectors so that devices on point-solution platforms can be integrated into a whole-home system. Based on experience in other device ecosystems, consumers will expect major ecosystem players like Apple and Google to eventually deliver whole-home control; depending on strategy execution by market players, consumers may stay loyal to their preferred ecosystem.
Cloud-based interoperability
As cloud platforms proliferate, the desire of device makers and companies to expand their ecosystems and avoid silos will provide opportunities for platforms to link to each other in the cloud. Achieving interoperability may be more likely to happen in the cloud because of scale and the benefits of relieving the consumer from having to understand all of the protocols and interoperability issues.
The IoT industry could grow toward more standardized representational state transfer (RESTful) web services that achieve more interoperability at the cloud level. Some point solution platforms are architecting their platforms to be as flexible as possible, should manufacturers want to work with other third-party integrations and services. Closed platforms are not likely to succeed as the IoT moves toward wider integration.
Voice-enabled control
With increasing adoption of personal assistants supported by natural language processing, more smart home device makers and home control systems will offer voice-control features. With the introduction of iOS 9, Apple HomeKit first published a list of Siri-supported voice commands for controlling HomeKit devices. Voice commands can be used for specific device commands, such as "Turn on the lights," or commands for customized zones or automation scenes, such as "Set up for a party, Siri."
Early Siri-supported devices include the Philips Hue Bridge and Schlage door locks. Siri commands can be communicated through iOS 9 devices, including iPhones, iPads, the iWatch and Apple TV. The Amazon Echo speaker hub and Alexa natural language processing platform have also brought voice-support to smart home accessories through integrations with the Samsung SmartThings, Philips Hue, Belkin WeMo and Insteon home control platforms.
2016 brought the launch of iOS 10 with a dedicated "Home" control app and a new SiriKit that opened developer access to Siri voice control and expanded support for Siri functions such as ride booking and personal payments.
Apart from integration with the major personal assistant applications, smart home point solutions will also likely begin to support voice-controls at the application layer by integrating natural language processing into their proprietary control apps.
IoT cloud platforms offer device makers and companies the opportunity to greatly expand the value of a product or service by enabling remote control and monitoring, firmware and software updates for security protection and repairs, post-purchase feature enhancements, coordination with other devices, and application development and deployment for related services.
All IoT Agenda network contributors are responsible for the content and accuracy of their posts. Opinions are of the writers and do not necessarily convey the thoughts of IoT Agenda.
---