---
September 12, 2017 4:28 PM
Connectivity
,
GATEWAY
,
Gateways
,
Internet of Things
,
iot
,
IoT hardware
,
power
,
prototype
,
Raspberry Pi
Gateways play a critical role in IoT applications. They manage end devices in a complex environment, collect and analyze data from these devices, and communicate aggregated data to the cloud. Determining how to apply these requirements to your specific IoT use case is an important first step. As prototyping an IoT gateway can help, I'm often asked about the best approach. And, more specifically, if Raspberry Pi or another technology is the best starting point. The answer depends in part on your particular needs when it comes to power, connectivity and exterior appearance — and your business case.
As a result, in this article I'll walk through two common IoT gateway prototyping approaches, Raspberry Pi and commercial-grade production gateways. Both with the common goal of scalable, cost-effective mass production in mind.
Raspberry Pi
Raspberry Pi can be a great prototyping option. It has a strong community and basic connectivity at a decent price.
Power
Power is a critical consideration for your IoT gateway, especially as many commercial buildings today use Power of Ethernet (PoE). Installing Ethernet cabling, considered a "low voltage" installation, simplifies installation and reduces cost as PoE is less expensive than wiring in an outlet. Unfortunately, Raspberry Pi does not offer PoE as an option. However, this is mitigated by simply adding a PoE adapter.
Connectivity
The Raspberry Pi 3 has both Wi-Fi and Bluetooth built in. But this can pose an issue if you try to stream too much data as the two radios will compete for airtime. For example, if your project will scan Bluetooth Low Energy (BLE) for nearby devices advertising sensor data or location information, your system will effectively be deaf every time the Wi-Fi radio sends a packet to the cloud. Conversely, if your use case requires cellular connectivity, using Raspberry Pi means you'll need to plug in a USB modem. You will also require a daughter card if you need BLE 5, Thread, ZigBee or other proprietary mesh protocol.
Appearance
Can you imagine the Raspberry Pi with its open plugs, connectors and motherboard at your local restaurant or retailer? Luckily, the popularity of the Raspberry means that you can easily find enclosures, (though most are intended for hobbyists). In my experience, companies want a sleek IoT gateway enclosure with design elements for cable management. (And perhaps even has wall or ceiling mounting options for their IT installers.)
Production-ready gateway
Next let's assess production-ready commercial IoT gateways against these three elements.
Power
Production-ready IoT gateways often come equipped with popular commercial-grade features such as PoE. Many commercial building spaces prefer PoE to simplify and reduce the cost of installation. An added benefit? Most wireless access points are powered by a switch that has a battery backup, so the IoT system using the same switch can still function even if the power goes out.
Connectivity
Connectivity is where a commercial IoT gateway can really shine. For example, some IoT gateways support Wi-Fi at both 2.4 GHz and 5.8 GHz, as well as give users cellular connectivity options. No matter how much data you need to transmit, it will do so smoothly, without competition for time on the air.
In addition, leading commercial-grade IoT gateways will also provide support for BLE 5, Thread, ZigBee and possibly other proprietary mesh protocols. Thus, decreasing the engineering resources needed to design and manufacture your gateway product.
Appearance
When professional appearances matter, production-ready IoT gateways conceal cables and typically include wall and ceiling mounting options. And, in most cases, will ship directly to your end-user customers where installers can simply open the box and add your gateway to the building. Leading gateway providers will even enable you to customize the gateway's exterior, branding it with your company colors and more.
At the end of the day, deciding which path to take for your IoT gateway prototype is not easy. A majority of the drawbacks with the Raspberry Pi can be mitigated by adding to it. Yet, adding elements can add time and cost to the process. Conversely, production-ready gateways come equipped with many popular features and functions. Yet, this means that you may end up paying for features that you don't need and/or won't use. To effectively assess which approach is best for you, I highly recommend starting with the end goal — scalable, cost-effective mass production — and work backward to find the right gateway for your needs.
All IoT Agenda network contributors are responsible for the content and accuracy of their posts. Opinions are of the writers and do not necessarily convey the thoughts of IoT Agenda.
September 12, 2017 3:40 PM
Collaboration
,
Data Management
,
Internet of Things
,
iot
,
IoT analytics
,
IoT applications
,
IoT data
Have you ever felt like the world is moving at a faster pace than, say, a decade ago? Well that feeling is a reality. In fact, we tend to check our phones at least 74 times a day, as opposed to 33 times a day from just a few years ago in 2013. And, we're even walking 10% faster than we did 10 years ago. Thanks to recent technology advances, we're constantly on the go and always connected.
This increased connectivity is designed to make our daily lives simpler, but for the physical world — whether it be transportation, energy or manufacturing — it seemingly adds more complexity. As industrial IoT begins connecting more machines, complexity goes up exponentially. For example, we're seeing legacy equipment come online and communicate with new machines. Trying to keep pace with these faster processes leaves them open to new and oftentimes unchartered vulnerabilities.
This complexity is eclipsing man's ability to manage it. We are even seeing spontaneous restructuring across industries, much like we did when technology was first applied to music and media industries, when people traded in their DVDs and newspapers for content on their handheld devices.
It is at this intersection — the nexus of the virtual and physical worlds — that meaningful transformation begins ushering in an entirely new era: The Emergent Era. This concept explains how complexity can arise from a set of simple rules, and how order can sometimes emerge from chaos when we leverage data from machines.
Connected machines transmit massive volumes of data, which requires running new insights through feedback loops and preparing industrial organizations for the emergence of unexpected situations. It's here that we discover how the capabilities of machines and infrastructure systems extend much farther than their intended purpose. In essence, the collective micromotives of billions of connected humans and billions of soon-to-be connected machines will grow new macrostructures.
A real-world example of this is the traffic and navigation app Waze. What was set out by developers to provide users with the most efficient driving directions based off user-generated data is now tapping into the collected insights of users to help cities optimize traffic flows and signal cycles, making it a critical infrastructure management service simply by allowing data and feedback to drive behavior. This is just one instance in which the framework that emerges is greater than the sum of its parts.
How can you prepare?
The only thing constant is change, of course. And while change can often happen incrementally, it doesn't take much until it becomes a disruptive force in an organization. But unless you understand the nature of emergent change, you will not understand how to capitalize on it.
Building an industrial organization on information flows, letting go of the idea of "absolute certainty" and listening to feedback, it's easier to anticipate where the Emergent Era will take you. Success in this arena means leveraging data analytics to drive key insights for predicting and reacting to real-time changes in industrial operations.
Another key to the Emergent Era is collaboration. A good objective should bridge the larger vision of an organization with the tactical intent of individuals and teams, and an effective leader should provide direction without prescribing a path. Relinquishing the illusion of control will not only empower teams to work together to pave their own way, but it will allow plenty of room for experimentation and discovery. The organizations that will thrive will be the ones packed with strategic individuals capable of inventing tools as they go — and using them to solve the problems that have not yet been imagined.
To do this, feedback is imperative. It allows teams to fail early and small, before the stakes get high. Incorporating feedback in the process increases the chances that the products and process are driven by the real needs of the customer, as opposed to what you perceive them to be.
Welcome to the new era
Companies that combine transparent, reliable information flows, continuous feedback systems and meaningful intelligence will see solutions to their challenges consistently and spontaneously emerge. Our increasing access to more data at a faster pace is serving up more options and helping eliminate the idea of "absolute certainty." It's here where the immense possibilities the Emergent Era will become apparent across industries.
All IoT Agenda network contributors are responsible for the content and accuracy of their posts. Opinions are of the writers and do not necessarily convey the thoughts of IoT Agenda.
---
September 12, 2017 1:53 PM
Internet of Things
,
iot
,
IoT applications
,
IoT hardware
,
IOT Network
,
manufacturer
,
manufacturers
,
OEM
,
PCB
,
User experience
Many articles written about the internet of things focus on collecting data insights, yet few explain the IoT journey itself. Navigating the path to connect appliances and start generating data is easier if companies understand best practices, as well as how to recognize potential obstacles.
This article provides guidance to appliance manufacturers and OEMs (for example, home appliance OEMs) through key phases on their journey to embed connectivity and enable IoT features for their appliance — from initial concept, prototyping, production to post-production. Keep in mind that these phases can occur in parallel or their order changed.
Specification phase
Assign two key roles
The first step is to fill two key roles: product manager and program manager.
An experienced product manager should be given authority and responsibility to manage the entire development process, from initial concepts, specifications and development to mass production and interfacing with vendors and internal teams. The product manager should have experience and knowledge across wide domains, including electronics hardware, industrial design, embedded software/firmware, UX, cloud/IoT platforms, mobile apps, component vendors and contract manufacturer negotiations, and understand certification processes and challenges.
A program manager oversees schedules and dependencies across various teams and vendors.
Identify must-have features
Instead of incorporating elaborate experiences for end users, it's better to first enable basic IoT features and keep the system remotely upgradable for future enhancements. Some recommended features include:
Remote maintenance, support and remote upgrades for appliance connectivity module, cloud, mobile apps
Remote monitoring and remote device management
Role-based access control and dashboard for administrators, dealers, support, retail and other users
Ability to collect usage data from appliances (only with user permission) to provide insight for future product features
Maintain end-to-end security and compliance for regional privacy
Set up versioning control system
Install a proper repository and version control system for documents such as specifications, software, design, source code, test assets, RFQs, vendors, IoT platform literature, industrial design assets and more to ensure traceability and interlinking and enforce it across all teams.
Generate clear specifications
From the marketing requirements document, the product manager must generate clear, quantifiable and measurable specifications and document them in a product requirements document covering various components, such as electrical, electronics, firmware, software, regulatory, commercial, packaging, environmental, repair and serviceability, durability, expected volume, COGS, BOM, industrial and more. Features should be prioritized, leading to a minimum viable product definition and subsequent phase requirements.
For software, translate high-level marketing requirements into user stories. Convert these into a requirements document covering embedded firmware and software, IoT platforms, cloud, mobile, security, authentication and privacy. Don't overlook tolerances on electronics, region-wise certification, software security, environmental and packaging.
Typically, some specifications get updated after the prototyping phase, after components get finalized before manufacturing.
Platform, cloud and key component selection phase
Select an appropriate IoT platform
With many IoT platforms on the market, making the right choice can be confusing. Since a typical appliance has a lifespan of five years or more, keep in mind long-term implications such as extended support.
Here are some questions to ask and things to consider when evaluating an IoT platform:
Is it recognized by OEM/appliance manufacturers?
Has it been field tested in full production in multiple regions?
If the platform vendor is a startup, what are its industry credentials? Types of customers and funding are critical considerations. If the vendor is acquired, is support during the transition period specified in legal documents?
Compare features such as provisioning, onboarding, remote device and connectivity module management, including OTA upgrade for each; remote diagnostics and logging; authentication/identity management; role-based access control, configurations and dashboards; security, privacy (for example, personally identifiable information), multiregion support; decommissioning; edge and cloud basic analytics; data aggregation/storage; rule and event management; API and API management integration into business apps; and partner management.
Factor in commercial development costs, production licenses, per unit licenses, post production maintenance and support.
Select connectivity module and management
Many appliance manufacturers lack the expertise to build their own connectivity modules and obtain the necessary certifications in their target markets. Although more expensive, the final product certification complexity is reduced significantly by choosing modules pre-certified for Wi-Fi/BLE, 3G/GSM and other standards. Most popular modules with larger market share are safer choices in terms of interop, support and certification.
It's also a good idea to employ RF consultants during this phase and during hardware design and printed circuit board assembly (PCBA).
Module device management, provisioning, commissioning, deployment and decommissioning are other important considerations. IoT platforms offering integrated device management for the device software/firmware and the connectivity module firmware have clear advantages. Connectivity management becomes an important factor if a cellular connectivity module is selected.
Similarly, other component choices must be made for various electronic parts meeting the specifications.
Select application cloud
Popular public clouds, some offering their own IoT platforms, make integration into an application cloud fairly easy. However, when data is transferred from the IoT platform to the application cloud, privacy and crossing regional boundaries are important considerations that must be factored in.
User experience and industrial design phase
Select an integrated approach to user experience and industrial design
A connected appliance user experience simultaneously touches both the virtual world (mobile app, cloud) and the physical world (physical buttons on the device or a touchscreen display). Device controls and states that experience unreliable connectivity and latency present a complex design challenge. An integrated high-quality user experience with simplicity of use needs multiple iterations, including friendly customer or employee feedback.
Industrial and software UX teams must work closely to deliver the right design experience from the integrated system and the individual screens and controls. The connected appliance packaging should also be designed well in advance.
Proof of concept to aid user experience
To understand the user experience, iterative and rapid proof of concepts (POCs) are important, although mocked up actions, controls, and simulations can be used. The POC aids the design phase, as well as the prototyping phase. The POCs can be carried out via off-the-shelf hardware kits.
Software systems architecture
A software system architecture needs to be developed for the software on the appliance, IoT platform, application cloud, mobile, user management and overall integrated system.
The architecture should address security, safety, privacy, failover recovery, remote diagnostics/logging, provisioning, upgrades, revocation, decommissioning, role-based access, authentication/identity management and more.
Security, privacy and safety are especially critical since the liability implications of a hacked appliance causing damage to the user, along with harming the company's reputation, can be enormous. European privacy laws and standards will take effect next year, and there will be severe penalties for companies not meeting them.
An abstraction layer for the IoT platform for interfaces and touchpoints must be created that can smooth a migration to another IoT platform if it becomes necessary in the future.
Here are some of the key components of system architecture that must be supported by the IoT platform and their impact on the overall system architecture:
Role-based access control for cloud, devices and dashboards. Different users require different permissions, with proper authentication. Similarly, various configuration dashboards and status display dashboards must be supported.
Security and privacy. A ground-up approach, with the ability to handle failures, attacks, recovery, revocation, upgrades, and privacy law compliance, including PII/ European GDPR, must be considered. When using a public key infrastructure (PKI), the ability to revoke and restore devices, re-key, and recovery after an attack is critical. Secure booting, key storage, and secure APIs are other considerations.
Includes first-time boot up, followed by setting up credentials on the appliance (for example, a Wi-Fi appliance booting up as an access point), device claiming by the user/unclaiming, and registration/deregistration on the cloud with claimed user.
Remote appliance/device and module management, diagnostics and logging.
Software/firmware upgrades and recovery through campaigns/schedules across regions, appliances, cloud and mobile apps. Upgrade features need to be for both appliance and connectivity modules.
Embedded device security. Secure boot up, firmware upgrades, key provisioning and storage at manufacturing, and overall key management during the product lifecycle are needed.
LAN connectivity. When a mobile and an appliance are on the same LAN, the mobile can directly interact with the appliance, instead of via the cloud, reducing latency and costs. The IoT platform should support dynamic switching between the LAN and cloud.
Planning phase
Create a test and validation plan
A detailed test plan covering functions, performance, stability, validation, certification and user testing is needed, with each test producing a quantifiable and measurable result.
Since parts of testing should be automated, a test automation team is also needed. Some tests may require dedicated hardware, with hardware design teams assigned. The test setup and plan must be conveyed to the contract manufacturer for factory testing well ahead of time.
Project execution plan
Assemble a detailed project plan involving all teams (UX, ID, software, hardware), vendors (components, software), contract manufacturers, consultants and test teams, along with corresponding tasks and milestones
Prototyping phase
Build looks-like/works-like prototypes
Designers should build looks-like (ID, color, material) and works-like (mechanical, PCB, connectivity) prototypes as close to the product requirement document's specifications as possible, using off-the-shelf kits. A works-like prototype must meet specifications, component selections, PCB, mechanics, feel and assembly, starting with breadboards and progressing to functional PCBs. Component selection can be lengthy, and PCBs should undergo several cycles before production. Multiple works-like/looks-like prototypes are typical. Final component selection typically happens at the end of this phase.
Development phase
Software development
Embedded software/firmware on the appliance, cloud configuration and application software, configuration and integration with the chosen IoT platform, mobile apps, DevOps + CI/CD and more are required. While each software development phase can be kept agile, dependencies on the hardware phases dictate that the overall development is in a waterfall model. Software development will progress through different phases on various hardware prototypes. Developing a software system with hardware functionality simulated is also recommended.
Develop PCBA, board support package and low-level firmware
Design final form factor printed circuit board assembly, and develop final (board support package) and low-level firmware. RF consultants with expertise in laying out antennas and general EMI/EMC are important. Power considerations are also critical.
Systems integration phase
Develop engineering prototype
Once iterative prototyping on looks-like/works-like is completed, the looks-like/works-like system must be integrated into one unit, with final PCBA, form factor and mechanical parts, through an iterative DFM/DFA process for high volume production. Engineering prototype is a key milestone.
We recommend pre-compliance EMI/EMC testing on the engineering prototype, as well as testing power consumption and thermal.
Final device firmware, embedded software, Wi-Fi module connectivity and management, IoT platform configuration and status updates, mobile apps and the rest of the cloud system must be integrated and tested for functionality and robustness on the engineering prototype.
Testing phase
Test each phase through mass production
We recommended carrying out minimum relevant tests at every phase and detailed tests at all levels at the engineering prototype phase.
Detailed testing on the engineering prototype is expected to cover: functional and systems testing (manual and automated), performance, stability, ICT tests on PCBA, production line validation, security and privacy tests/audits, limits and user-centric tests. Design validation tests focus on environmental, reliability, cosmetic and validation with production-build environments.
Regulatory testing includes certification/compliances (UL, CE, FCC and so on) and safety. Regional compliances may require testing in specific regions. Cellular connectivity may require operator-specific tests. It's important to measure production yield/scrap and run QA/QC tests on production units such as black-box testing.
Before final deployment, beta field trials with friendly customers are critical and can last many months, with continuous improvements and tweaks.
During mass production, continuous monitoring of scrap quantity and yield on operation parameters helps minimize errors.
Support and upgrade phase
Support, managed services and upgrades post-production
Prior to deployment, establish 24/7 cloud/appliance/app health monitoring, issue response and ticketing systems, as well as 24/7 L1 support. Field issues are difficult to debug and it's critical to have remote debug/logging to trace issues. During this period, software/firmware upgrades for issue resolutions, and also later on feature enhancements, will continue. Both hotfixes and periodic upgrade schedules must be managed across regions through OTA appliance makers that have large maintenance/support period cycles, typically from five to 10 years or more.
Summary
An early technology innovator named Benjamin Franklin supposedly once said, "If you fail to plan, you are planning to fail." This is timely advice when it comes to successfully delivering IoT products to market. I sincerely hope that the above roadmap I've shared will provide you with a smoother journey as you develop and roll out your IoT appliance.
All IoT Agenda network contributors are responsible for the content and accuracy of their posts. Opinions are of the writers and do not necessarily convey the thoughts of IoT Agenda.
---
September 11, 2017 3:42 PM
City
,
Internet of Things
,
iot
,
IoT applications
,
Smart cities
,
smart city
,
Smart lighting
City administrators must find the very idea of becoming a smart city quite overwhelming. For many of them, it is a completely new field of expertise. It calls for practical knowledge of change management procedures, cross-organizational innovation and a raft of new technologies. The smart cities concept raises many more questions than answers. For example, what exactly is a smart city? Who decides what projects are initiated? How will any initiative be funded? And how will cities deliver new, smart city services without impinging of already tight city budgets?
Politicians and solution providers learn from the examples set by leading cities such as Barcelona, Copenhagen and London. With the smart city phenomenon gaining in momentum, there are growing expectations for cities to act.
However, it is difficult to seize the initiative when cities see more red flags than green ones. Deployment of any broad-based smart city initiative can also turn into something of a liability; there are definite up-front costs and relatively little data, so far, to show viable gains. Cities are therefore experimenting narrowly, via smart streetlighting, for example, or in line with politically driven objectives.
From some of the stories I have heard over recent months, cities seem to be treating the investment challenge with something of a "free lunch" mentality. Earlier this year, one city authority ran a beauty contest with a group of smart city software startups. The city wanted to select the one startup that made the best support (i.e., subsidy) offer. This approach rings all the red flags that characterize a high-risk procurement. Talk about putting all one's eggs in a basket that's being built on the fly.
Large cities, with well-connected officials, can take on more risk and encourage higher levels of innovation. It was impressive to hear a firsthand account of some of Los Angeles' smart city experiments from Peter Marx, its former chief innovation officer. With its population of about 14 million and concentration of economic activity, Los Angeles is a natural draw for local technology companies, like Google, which can contribute in-kind resources and expertise.
The city of Columbus, Ohio offers another perspective on leveraging in-kind contributions to pursue its smart city ambitions. As a winner of the Smart America challenge, which carries a $40 million federal grant, Columbus has managed to multiply its investment capacity to the tune of $500 million thanks to in-kind contributions from local businesses and academia. This is a commendable amount of fund-raising considering the differences in scale between Los Angeles and Columbus.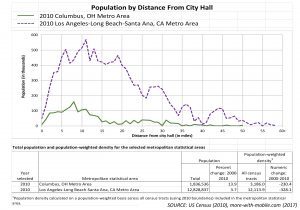 Somewhat dated information from the 2010 U.S. Census illustrated the scale of challenge. Columbus has a population one-seventh that of Los Angeles, albeit with a smaller population concentration radius around city hall. One of the many challenges for Columbus, however, is to find economically viable solutions to serve residents who live in low population-density areas some 20-50 miles from city hall.
Smaller cities are in a much more difficult situation, lacking the kind of innovation seed funding available to Columbus. It's hardly surprising to see the competitive dynamic emerging in the smart city arena. Well-funded internet giants perhaps see their own version of a free lunch in pursuing opportunities to assist cash-strapped city authorities by taking on the data-management "liability" in exchange for significant access and rights to city data.
The issue that these examples raise is whether the fundamental infrastructure and the deployment roadmap for a broad range and large number of smart city applications and services will emerge from funding linked to special interests. For city authorities, it comes down to a choice between near-term point solutions and a general-purpose smart city capability; there is no free lunch. As Vint Cerf pointed out, smart city deployments are a long-term play and not something that gets done over a month or a year. In contrast, special interests and goals based on the election cycle are typically short term in nature.
A small number of the very large cities might find the investment means and policy vision to work their way out of these dilemmas. This is not an implementation choice for the overwhelming number of cities which need to act strategically to leverage economics of scale (pooled funding, shared resources) via partnerships with like-minded cities and townships.
All IoT Agenda network contributors are responsible for the content and accuracy of their posts. Opinions are of the writers and do not necessarily convey the thoughts of IoT Agenda.
---
September 11, 2017 11:10 AM
Internet of Things
,
iot
,
iot security
,
IT security
,
Regulations
,
regulatory compliance
,
Risk management
,
security in IOT
,
Security Planning
The security of connected devices is a charged topic. Breaches make for headlines, unhappy customers, fines and firings. As a result, if you're considering an IoT project, sooner or later your bosses are going to ask you what you're doing about security. Here are some of the things you should talk about.
To start with, it should go without saying that most executives are not very interested in deep dives into protocols, architectures or encryption. These details matter! But your conversation with the CEO is probably not the best time to demonstrate your deep knowledge of IoT security tech.
Invest for success
IoT is important to your organization in the context of digital transformation and associated new types of business models and services. It's the source of new revenue, cost-savings or both. If you can't tie an IoT project to hard dollars, maybe shouldn't be doing it.
Talk dollars and cents with security too. Security needs to be invested in. Which is to say budgeted for. A lot of lip service gets paid to IoT security. Needed dollars? Not so much. Security isn't free. Failure isn't free either. Yet, lack of investment in security is effectively the same as investing in failure.
IoT security is different
Emphasize that IoT security is not business as usual. Oh, in some ways it is. Security should be built in and not bolted on. You need to systematically manage the access of insiders, partners and customers. Security is still about limiting and containing damage caused by system failures and successful penetrations.
But IoT also introduces new attack vectors and can amplify the consequences when something goes wrong. Taking full advantage of IoT means that far more devices are connected by default and far more data is often collected. Software is already embedded in many critical systems. But IoT replaces many manual and disconnected controls with software-driven ones that can directly affect the physical world at scale.
Add it all up and it's not hard to see that lack of investment in IoT security can have serious consequences.
Manage risk
At the same time, too much focus on eliminating risk leads to paralysis. The goal should be to manage risk.
This means considering the entire system in a programmatic way. What are the benefits of connecting specific components to the network? What are the benefits of collecting specific types of data?
And what are the risks?
Maybe you don't connect critical pieces of physical infrastructure to the internet. Maybe the power plant doesn't need to be online. These discussions often need to start happening early on in the procurement process. They drive what you ask for from your vendors. And it often comes back to money again. How much are you going to spend to improve the safeguards around particular types of components?
Regulators matter
As part of managing risk, understand which regulations may apply. This is particularly relevant when third-party data, such as customer information, is collected and stored.
For example, various rules regulate how the data on individuals can be collected and stored. Perhaps most notable is the General Data Protection Regulation (GDPR) in the European Union. This requires, among other things, that the use of the data should be limited to the purpose for which the data was requested.
Data sovereignty rules may limit the storage of certain types of data to specific countries or regions.
It's a long game
Emphasize that implementing and maintaining IoT security is a long-term commitment.
Many of the devices used in industrial IoT systems have a lifecycle measured in decades. They're maintained through their life and that maintenance needs to include their software, because unpatched software is insecure software. In many cases, this requires that the manufacturer make software updates available. (One more item for procurement negotiations.)
Certainly some software systems have themselves been long-lived. But today the overall expectation is that software is increasingly disposable. With IoT, the pace of change and lifetime is more aligned with operational technology (OT) than information technology. (Though the pace of OT is picking up to align with IT as software plays a bigger and bigger role in almost all industrial systems.)
Wrapping up
And that's a good point to close with as you wrap up your executive briefing about IoT security. In important ways, IoT sits at the convergence of IT and OT. It shares aspects of consumerized IT: improved user experiences, new types of services, rapid advance. But it also has a foot in an accelerating the OT world, which brings with it a strong expectation of reliability, safety and, yes, security.
All IoT Agenda network contributors are responsible for the content and accuracy of their posts. Opinions are of the writers and do not necessarily convey the thoughts of IoT Agenda.
---
September 8, 2017 12:40 PM
#eHealth #Healthcare IOT #Wearables #wireless medical devices
,
Consumer IoT
,
EMM
,
Enterprise IoT
,
Enterprise mobility
,
IIoT
,
Internet of Things
,
iot
,
IoT applications
,
IoT data
,
IoT platform
,
Manufacturing
,
retail
Enterprises can gain a host of benefits by integrating internet of things devices into their current IT infrastructure. However, the true value and impact of IoT is discovered once devices capture, analyze and act on data.
Below are three industries that can still experience digital transformation and greatly benefit from implementing IoT technology. Additionally, we'll look at how companies can use existing technology — such as a mobility management platform (MMP) — to centralize IoT endpoint management.
IoT in the enterprise: Healthcare
Healthcare is adopting IoT technology faster than almost any other industry. Innovators in healthcare were quick to recognize the potential available to patients when IoT technologies were first integrated with medical devices: greatly improved quality and effectiveness of service that's especially valuable for the elderly, patients battling chronic conditions and individuals requiring constant supervision.
The ability to monitor patients remotely is perhaps the biggest advantage of IoT in healthcare. With physicians required to work in multiple clinics, hospitals or facilities, being able to remotely monitor a patient's vital signs and status could improve patient care immensely. Sometimes it's not the physician who is on the go, but the patient instead. Patients receiving chemotherapy, dialysis or other long-term therapies can experience a new sense of freedom between treatments because their doctors are still able to monitor their conditions. IoT devices can connect to the cloud and pull and analyze collected patient data in real time to automatically notify physicians or family members in any emergency situation.
In some cases, patients are too unstable to travel or too weak to be exposed to a hospital's germs and bacteria. In these extreme cases, physicians can monitor and consult with their patients via IoT devices that enable live video and audio streaming from anywhere.
Wearable devices can also provide a sense of security for the family members of those with Alzheimer's or autism who might be prone to wandering away from safety. If a patient's wearables are enabled with GPS, family members can be alerted when they cross preset GPS parameters — like exiting a home in the middle of the night — and the coordinates of their devices can be used to locate them quickly and ensure their safety.
So, how do healthcare enterprises work through the complexities of implementing an IoT system? One way is to engage a mobility management platform provider that has experience working through the complexities of advanced mobility programs with strict regulations and guidelines. The ideal vendor will also be SOC 2 Type 2 certified and HIPAA compliant, ensuring the security of your patient data and corporate network. Integrated enterprise mobility management/unified endpoint management  technologies are also a plus because they monitor and ensure end-user compliance with your security policies and regulations. Before end users can access any corporate information or data on their devices, they must agree to follow all corporate mobility policies and guidelines (including HIPAA), ensuring 100% compliance.
IoT in the enterprise: Manufacturing
Manufacturing leads all industries when it comes to IoT and digital transformation. After all, the industry is expected to invest more than $105 billion on IoT technology in 2017. IoT touches nearly every aspect of manufacturing, from production flow monitoring and remote equipment management to condition-based maintenance alerts and more.
Factories utilize IoT devices to monitor production flow in real time, optimizing material usage to eliminate waste and unnecessary work in processing inventory. While the implications to this leaner type of manufacturing might seem obvious, the ability to eliminate wasted movement by workers is aided by IoT devices and can be significant. Handheld computers and wearables can collect never-before-seen data, providing managers with insights used to make more informed decisions.
Outfitting machines with IoT monitoring devices allows facility managers to monitor and manage equipment remotely. These monitoring devices can even be configured to send alerts when certain conditions are met to eliminate machine downtime, increase throughput, conserve energy and reduce costs.
The data aggregated from IoT devices during the manufacturing process — including product data, customer sentiment and other third-party syndicated data — can be used to monitor and enhance product and process quality.
One of the most important functions for an MMP monitoring IoT devices in manufacturing is to ensure that all IoT devices remain up and running to prevent downtime. If an IoT device does go down, someone at the plant or facility will be notified right away and the IT team or MMP provider's help desk must troubleshoot and initiate device replacement workflows immediately to restore productivity. A trusted MMP partner understands that downtime is unacceptable and helps identify predictive device failure behaviors to take preventative measures and maintain productivity.
IoT in the enterprise: Retail
The benefits of IoT for retail pay off most when it comes to the optimization of processes, logistics and the customer experience. According to a study conducted by Oracle, retailers that use RFID tags can expect 99% inventory accuracy, a 50% reduction in out-of-stocks, a 70% reduction in shrinkage and sales lifts in the 2-7% range.
As more and more customers opt to buy items online or pick them up from a store, RFID tags help keep inventories in check, ensuring items remain in stock and available for customers both online and in stores.
Intelligent retail shelving, or smart shelving, provides digital price labeling and an integrated scale that automatically notifies merchandisers of low stock when shelves get light. These features minimize the number of manual tasks performed by employees, such as changing out pricing signs and physically counting inventory.
Increased sales are likely to result from digital marketing efforts that can be targeted at each individual consumer. Interactive displays will be triggered to feature a specific item of apparel when a hanger is lifted from a display rail. Virtual closets will enable shoppers to browse and virtually try on merchandise related to what they are wearing or what may be available in other store locations.
As customers make their way through a store, digital signage (triggered by facial recognition or other sensor information) will direct them to various parts of the store based on historical purchases or web browsing history.
The retail experience is about to become very personal.
For retail, the value of managing IoT devices with an MMP comes in establishing workflows that enable the data collected by IoT devices to trigger workflow tasks, such as "change screen to show item #123" or "lead customer to bedding department." Data is great, but only if it can be utilized to impact the bottom line. Look for an MMP vendor with not only experience in the retail space, but specifically with experience in tailoring customer experiences through mobile devices. A vendor experienced with point-of-sale integrations is also an ideal choice. MMP vendors should also have fluid, customizable workflow options that allow stores to tailor their customers' experiences by location — what works in one region might not work in another.
IoT and MMP
Deploying IoT devices without a strategy to effectively roll them out and manage them can become very problematic and frustrating. It is much harder to understand where deployed devices exist if trying to track them down in the field.
Managing IoT and mobility devices share many common needs. Procuring, provisioning, deploying and managing an IoT device is very similar to a tablet or phone. It often makes sense for CIOs and mobility managers to turn to an MMP for help implementing intricate and innovative IoT initiatives. All mobile devices are a part of IoT, after all.
All IoT Agenda network contributors are responsible for the content and accuracy of their posts. Opinions are of the writers and do not necessarily convey the thoughts of IoT Agenda.
---
September 7, 2017 4:12 PM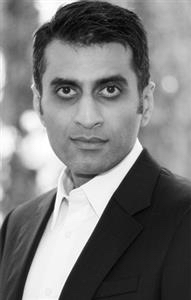 Profile: Gorav Arora
CIA
,
identity
,
Identity management
,
Internet of Things
,
iot
,
iot security
,
IT security
,
security in IOT
According to Gartner, worldwide spending on IoT security will reach $547.2 million in 2018 and $840 million by 2020. While IoT may be a game changer in many respects, from a security perspective, the game actually changes very little. At its most basic level, security in an IoT system is about having high assurance that the data is protected at all times and originates from devices which are trusted.
The basic fundamentals of information security include confidentiality (keeping things secret), integrity (keeping things trustworthy), availability (keeping things available when they need to be accessed), accountability (someone is responsible for security) and auditability (keeping verifiable records about the interactions in the system). Because IoT is new and novel, there is a tendency to overthink things and to look for new and novel security frameworks. However, these fundamentals remain true to IoT. It may just be that the tools that are used for executing these fundamentals are different, due to IoT's differences from systems of the past.
The hardest problem in any data transaction is verifying the identity of the parties involved. But once the identities are trusted, everything else is just accounting. By accounting, I mean that we are able to follow a procedure to complete the transaction (which can be anything from updating a field in the database or connecting a rider to a driver in a ride-sharing app). The procedure itself may not be easy, but it's not nearly as hard as establishing identity of the transacting parties. To establish identity reliably, you need to establish a trust mechanism. Since trust cannot be established in isolation, a chain of trust in the IoT ecosystem is needed.
When enterprises started moving to the cloud, many IT professionals noted that cloud offered an opportunity to build security in, as opposed to bolting it on. This gave rise to the "secure by design" philosophy, where security was part of the blueprint that built the systems. In some ways, this is true for IoT as well. By applying the right security technologies to the IoT ecosystem and using a security-first mindset, we can establish trust and security from the ground up. This will ensure the next generation of connected devices can be used securely and fulfill their potential.
Unfortunately, right now companies do not have an incentive to future-proof their IoT products. Time to market and cost are predominant forces shaping the technologies and services, as well as a lack of security expertise. It may seem like an overwhelming challenge, but it does not have to be this way. Stay tuned for my next blog where I'll outline the building blocks for a secure IoT.
All IoT Agenda network contributors are responsible for the content and accuracy of their posts. Opinions are of the writers and do not necessarily convey the thoughts of IoT Agenda.
---
September 7, 2017 1:36 PM
convergence
,
GATEWAY
,
Internet of Things
,
iot
,
IoT hardware
,
IT
,
IT convergence
,
Operational technology
One of the constant themes that any practitioner in IoT deals with is how to bridge the traditionally separate worlds of OT and IT. I recently drove to New York to visit a friend. During the drive, I encountered a lot of bridge construction, resulting in ample time to reflect on the subject. One of the most interesting projects was a new bridge to replace the Tappan Zee. Incorporating smart technologies, this bridge should mean less congestion and frustration for motorists. It will have more lanes for traffic and a state-of-the-art traffic monitoring system. Due to open this summer, construction projects like this have come a long way since the opening of the Tacoma Narrows Bridge, whose catastrophic demise earned her the nickname "Galloping Gertie."
Creating combined OT and IT environments can be similar to engineering a bridge that's both safe and effective. In the case of the Tacoma Narrows Bridge, the desire to meet a particular goal blinded the architects to the real requirements of the situation. The pinpointed focus on flexibility, and lack of taking vertical wind movement into account, produced an environment that was doomed to failure.
OT and IT managers alike should take this as a lesson when combining their environments. They need to make sure there are no inherent flaws in the design of their combined IoT projects. To achieve the right architecture, one needs to understand the conditions and requirements of the environment and design to those requirements. Don't pick a technology and try to force it on the situation. Let the requirements drive the selection of the technology. In combined OT/IT IoT, it must include security, reliability and communication availability.
Carefully navigating treacherous waters
As pointed out in my previous blog, "How OT managers can improve their batting average," the information derived through IT working in concert with OT systems offers businesses advantages never before realized. But, in spite of the benefits, companies hesitate integration due to the significant challenges involved. As OT and IT are often handled by separate organizations with different requirements, backgrounds and skill sets, an effective merge requires careful analysis and planning. Also, operational technology often runs vital aspects of an infrastructure. Therefore security, reliability and availability are key issues that must be addressed.
Historically, IT and OT organizations were handled by different organizations, each with distinct goals, budgets and strategies. Their approaches are often different based on prevailing mindsets:
| | |
| --- | --- |
| OT organizations | IT organizations |
| Implement and support highly specialized control systems for nonstop availability of critical applications. Many control systems are unable to be taken down even for maintenance. | Support large-scale, complex systems, often relying on standards-based networking and computing to connect systems from multiple vendors. |
| Environments are often highly distributed or geographically dispersed. | Tend to be more centralized, focused on a specific data center. |
| Often need to deal with distinct regulatory or labor challenges. | May have virtualized or cloud implementations already. |
The goals of supporting nonstop systems and highly dynamic, heterogeneous, multivendor environments may seem mutually exclusive. The sharing of resources brings with it security risks. Scalability, availability and security loom as major challenges to a converged OT/IT environment. But while it is challenging, it is not impossible.
The proper foundation for an OT/IT span
A hierarchical intelligent systems architecture, tiered to provide high modularity and autonomy for components, addresses the stringent needs for scalability, availability and security in IoT environments. Using this layered architecture, OT and IT can be successfully merged to deliver a unified IoT architecture that takes advantage of their combined proficiency and knowledge.
As depicted in the figure below, this type of layered architecture is composed of distinct device, gateway and data center or cloud tiers. The device tier includes intelligent endpoints, such as IP-enabled meters, sensors, displays and actuators. The data center or cloud tier includes smart applications and services that manage and automate industrial control processes and workflows. The gateway tier acts as an intermediary between the device and datacenter or cloud tiers.

Bridging IT and OT with IoT gateways
IoT gateways are the cornerstone of the converged OT/IT architecture. Specifically designed to close the gap between devices in the field and centralized business and enterprise applications, IoT gateways optimize intelligent system performance by gathering and processing real-time operational control data at the network edge. In this model, data from the devices can be controlled and secured, and data center-level computing can occur closer to the edge. This opens up the possibility of implementing real-time analytics via machine learning, providing insights promoting innovation and business efficiencies. IT at the edge affords the compute and communications capabilities required to process, analyze and produce insights in real time. And it does so where the information is needed most, with delivery immediately back to the point of actuation.
Keep traffic moving over the bridge
The internet of things is transforming OT with new IP-based operational control systems that can help businesses improve costs and increase automation. By aligning and unifying OT and IT infrastructure, systems and practices, enterprises can improve efficiency and optimize business decision-making. The challenge to integrating these environments can be met when businesses address both the technological and organizational requirements. A tiered intelligent systems IoT architecture can address many of the technological requirements, particularly in the areas of scalability, availability and security.
But just as bridge construction doesn't happen alone, at Red Hat, we work with an ecosystem of partners, like Eurotech and others. With them, we build solutions that can help enterprises align their OT and IT, and begin to transform raw data into meaningful, actionable information that can increase productivity, simplify decision-making and improve business results.
All IoT Agenda network contributors are responsible for the content and accuracy of their posts. Opinions are of the writers and do not necessarily convey the thoughts of IoT Agenda.
---
September 7, 2017 11:08 AM
augmented reality
,
Data Analytics
,
Internet of Things
,
iot
,
IoT analytics
,
IoT data
,
Machine learning
,
Predictive Analytics
,
Predictive maintenance
Businesses looking to take advantage of the internet of things are deploying a wide array of digital devices and sensors, which gives them access to an unprecedented amount of raw data. However, for many businesses (especially small to midsize companies), managing all this data and capitalizing on it to the fullest extent can be difficult.
In my last article, I talked extensively about how businesses can overcome this challenge through a next-generation approach that applies meta-learning to machine learning — a process in which a machine is taught to automatically perform the time- and labor-intensive steps that a data scientist has to perform to build highly accurate predictive models. This would enable businesses to turn their data into insight without an army of data scientists by automating the data science lifecycle.
Acting on predictions
However, that's only one step in the process. Enterprises can use their analytics to derive the most accurate predictions in the world, but if they can't act on these insights in a timely fashion, then they aren't getting the most out of them. In that case, all the time spent preparing data, creating and validating models and putting these models into production will be for naught.
It's not just about acting on the prediction either, but creating flexible business processes to facilitate turning predictions into actionable decisions. Take one common use case for predictive analytics: predicting equipment downtime using IoT data. Simply nailing down the model to predict machine failure is a comprehensive task in itself. But what if a company deploys thousands of machines across the world, with some operating in remote locations in the field? The company in question also needs business processes dedicated to acting on predictions in every scenario to ensure the problem can be addressed in time, without any disruption.
In this instance, the enterprise not only needs a predictive result, it also needs the predictive result to trigger a specific action. This may be as simple as sending a notification to a field service agent. But increasingly, the process is growing more complex — in the near future, it may involve sending the notification to the service agent, along with repair instructions that can be displayed in augmented reality. The business application logic could also be integrated into the inventory management system to account for the parts used for repair and into customer-facing functions to reschedule service around the repair or shift service to another capable machine to keep up with production. As technology continues to improve, enterprise applications will be able to take on a bigger role in facilitating different actions — but only if businesses can develop the application with these capabilities in the first place.
From IoT insight to decisions
In the aforementioned scenario, predicting machine downtime and repairing the equipment is only a small step in a comprehensive process that impacts everyone involved, from field agents to end customers. Assuming businesses have the predictive capabilities handled, they need to tie this capability into other business processes as well. From an application development standpoint, the business would need to consider:
Multi-channel user experiences: Depending on the location of the machine, service agents may need different tools to make repairs and adjustments. Everything from diagnostics utilities to repair manuals should be tailored to the device used to do the job, regardless of whether field agents are using a tablet, some proprietary mobile tool or even augmented reality.
Complex business logic: The application needs to be able to receive the notification for the faulty equipment and then decide on the right course of action based on other conditions. Enterprises wouldn't want to dedicate resources to repairing one machine when a more important one is about to fail as well. Everything from time of day to value of the machine needs to be considered.
Integration with other relevant business applications: Making a prediction is only one step; the application needs to be tightly integrated into other relevant applications to ensure the prediction can be acted on promptly, without any other disruptions. From customer management systems to inventory management, integration must be seamless.
Flexibility to support new application workloads: Business conditions are always changing, and the application needs to be adaptable to match that. In the scenario described above, the application pushed notifications forward to the user, who then needed to conduct the service. But perhaps over time, more steps can be handled by the application itself to reduce dependency on human operators. This only happens if the application has the flexibility to support new application workloads from the outset.
Machine learning and predictive analytics: Once a prediction is made and a process is triggered, the application needs to continuously improve its models based on the various production scenarios encountered and the overall results. Changes in the machine environment, changes in operating characteristics and information about the accuracy of the model all need to be fed back into the model so they can be improved.
Using data from IoT and other sources to derive insights and predictions is a critical first step to improving the way your business operates. However, to truly make the most of those insights, businesses also need applications that can take predictions and turn them into implementable decisions. This requires comprehensive business applications with complex business logic, seamless integration, flexibility and a great user experience.
Building such a comprehensive business application is no easy task, but many enterprises across the globe are starting to take this approach — and they're achieving some great results. As you look to the future and try to figure out how you can improve your analytics process and application development process, keep in mind this integrated approach. This will enable your business to take the next step in the process and go from simply making accurate predictions to actively implementing decisions.
All IoT Agenda network contributors are responsible for the content and accuracy of their posts. Opinions are of the writers and do not necessarily convey the thoughts of IoT Agenda.
---
September 6, 2017 4:26 PM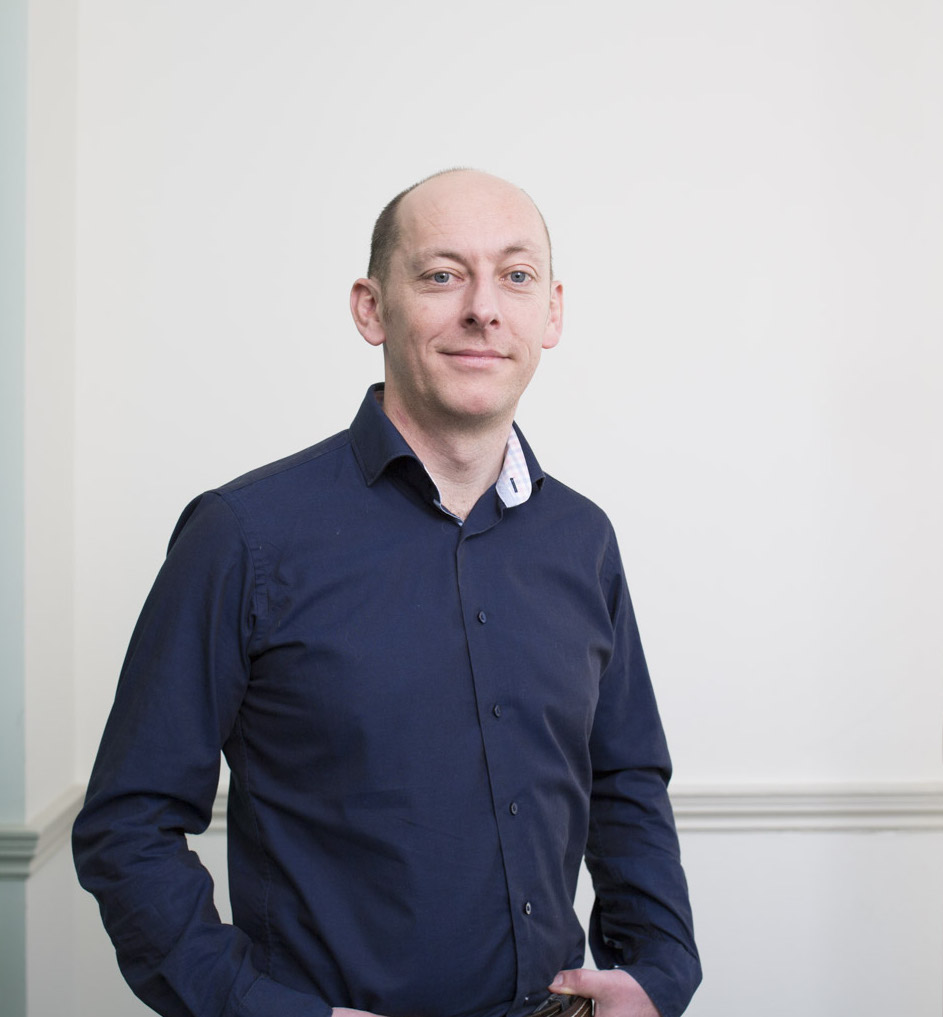 Profile: Neil Hamilton
Internet of Things
,
iot
,
IOT Network
,
Logistics
,
Supply chain
,
Supply Chain Management
,
tracking
,
ussd
Cisco and DHL recently reported that IoT will make supply chains vastly more efficient and transparent leading to a $1.9 trillion impact on the supply chain and logistics sector. Nowhere will the benefits be greater than in the food industry, which loses about $160 billion a year in wasted food. The potential of connected technology to drive efficiencies by tracking the location of anything and monitor its state provides significant value to both suppliers and receivers. Achieving high levels of insight and access is a challenge, and it needs to be made simpler.
The difficulty for almost any industry tasked with improving supply chains through connected technology comes in two areas: cost and accuracy. Necessary investment tends to be high, because of both reliability and coverage issues. If a piece of technology goes wrong, or moves out of range, tracking will go down and be rendered useless. Installation is also expensive, as each monitoring device needs to be built, installed and connected to a network.
Particularly in food and fast-moving consumer goods, we've seen wide use of RFID and satellite-based tracking. Both of these are useful, but neither provide accurate and anywhere-in-the-world live monitoring. RFID relies on receivers at stocking and processing locations, and satellite tracking is expensive and can be unreliable. The alternative — tracking through mobile operator networks — makes more sense, but the challenge comes when the chosen network goes out of range, or the supply chain stretches across multiple countries — an even more expensive roaming SIM is required.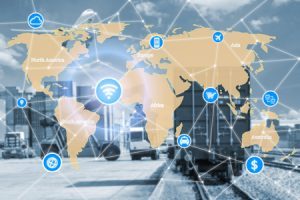 Technologies in this space are sold on the basis of being always-on and data-driven, but unless you're willing to pay expensive subscriptions to multiple network operators, this will never truly be the case. In some sectors, a lack of monitoring can be a serious issue. According to a study by the United Nations Organization for Alimentation and Agriculture, almost one-third of worldwide food production is lost — representing 1.3 billion tons, which would cover an area as big as Canada in farmed land. Imagine what could be achieved if all of this food could be relatively inexpensively monitored as it moves through global supply chains, alerting producers and receivers when food was near to being spoiled?
By making IoT technology more affordable, mass adoption and therefore significant benefits could be achieved in supply chains across the globe. For larger enterprises, customer fulfillment rates are critical. Technology could both reduce risk and consequently cost. Ultimately, coverage and cost of implementation are going to be king for any technology to see wide-scale adoption. For IoT to be truly ubiquitous in supply chain, we need to see technologies which are both accurate and simple to implement.
A lesser-known technology could provide a potential solution. USSD (Unstructured Supplementary Service Data) is a universal protocol which appears in all 2G, 3G, 4G and LTE mobile networks, providing a globally ubiquitous tool for the movement of data. The technology is network agnostic, meaning cost is also reduced, removing the need to agree contracts with multiple operators.
To truly drive IoT adoption in the supply chain, we're going to need an alternative approach to what we've seen in recent years. Costs need to be lowered and technology simplified. A company looking to develop an IoT service that involves communication with devices living on the edge of a network is simply faced with too many complex decisions at the moment, from how to connect through to the safety of that connection. With USSD, there is effectively no internet involved. Hacking is more difficult and costs can be saved in hardware with no need to install microprocessors, in turn reducing power demand in data transmission.
Better supply chain management is critical to future success of businesses across multiple vertical sectors. A constant connection should be the minimum requirement for any technology, not simply an ideal or aim. USSD presents a compelling technology for future implementations of IoT services in the space, enabling a simple-to-configure, constant and reliable data transmission at an affordable cost. In short, better IoT products in the supply chain will provide a strong return on investment and enable a better-connected future for the management of the movement of assets.
Ordering salmon for dinner at a San Francisco restaurant that was caught that morning in Alaska requires a lightning-fast and well-managed supply chain. By implementing a simple, low-cost IoT service, all supply chains could be so efficient and put more than a dent in the nearly $2 trillion wasted every year in the current supply chains.
All IoT Agenda network contributors are responsible for the content and accuracy of their posts. Opinions are of the writers and do not necessarily convey the thoughts of IoT Agenda.
---