Oct 17 2017 12:33PM GMT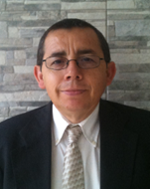 Profile: Francisco Maroto
Tags:
When I started my venture four years ago as an independent IoT advisor, one of the goals I set was to get a great reputation and personal brand in the IoT world and to become a reputed influencer, a followed blogger and a famous speaker.
I have worked very hard to achieve this, although it would have been much easier if I had chosen to work for a big company, reputed analyst firm or tech web journal.
What are influencers doing to accelerate IoT adoption?
IoT influencers are individuals who have the power to affect purchase decisions of others because of their (real or perceived) authority, knowledge, position or relationship. IoT influencers share what's in store for IoT. They keep you up to date with the latest IoT news and discussions, and get interesting viewpoints and expert analysis on IoT developments. Unfortunately, not all IoT influencers are experts.
In 2015, these were the 10 internet of things influencers you needed to know. In 2016, these were the 16 IoT influencers you needed to follow. In 2017, Onalytica published the top 100 IoT influencers and brands, which looked at all the individuals engaging on Twitter to bring us a list of the top 100 most influential individuals in the IoT landscape.
Companies adore us to get our likes and shares. Event organizers use us as a demand to increase the number of attendees. We make presentations, moderate panels, write articles all for the prestige and future opportunities and sometimes you the flight and hotel expenses are paid.
What are speakers doing to accelerate IoT adoption?
Speaking at an IoT event is very complicated, and not for everyone. There are speakers who are claimed by all IoT events; organizers pride themselves on organizing the best conferences. It is what I call "the IoT usual suspects." Their speaking skills are undeniable, but especially it depends on their position in the industry, whether in organizations or committees, large corporations or government roles. Indeed, some of them do not have much time to do anything other than speaking in events. Today in the U.S., Asia next week, and before returning home, two more events in Europe.
There are also all-star IoT speakers; their IoT-focused sessions are very expected and commented, I call them "the IoT visionaries." IoT visionaries illuminate the incredible breadth and scope of the internet of things. Sensors, intelligent gateways, wearables, protocols, networks, beacons, big data, security, platforms, new business models and many more topics are all covered by this group of speakers. The speakers come from the entire spectrum of IoT technology and services providers, and often have diverse backgrounds that encompass the richness of IoT.
There are three main reasons to accept an "IoT casual speaker" in a congress or event. The organizers may not have the budget to pay an IoT visionary or star speaker and need to complete the agenda with someone that helps attract visitors. The second reason is because an IoT casual speaker may insist and insist that they have an interesting subject for a session. And the third reason may be if you are replacing someone else in the last minute. In any case, it is an honor, pleasure or compliment that you cannot refuse.
"Local IoT speakers" are the inspiration center of your IoT event. Finding extraordinary IoT local speakers isn't always an easy task. It's actually not only the person you should be searching for, but the person's power to attract your local target audience. IoT local speakers are important because they are familiar with the country/city's IoT market challenges, research and opportunities. They can be a good source to inspire local companies and people to collaborate, to connect and to improve the local IoT community.
What are bloggers doing to accelerate IoT adoption?
M2M bloggers have been evangelizing on machine-to-machine and later on the internet of things. Without their articles and their insistence, we would not have achieved the IoT hype so soon.
As a popular IoT blogger, when I publish a post, I like to think that I am inspiring others. When I share my post with you, I hope that you find it interesting and useful enough to click in a like, share or follow link. There are many hours of work on it in which I delve deeper into the matters I want to talk about, hours of searching and filtering content, hours of deciding how to articulate the most significant and meaningful ideas, hours of summarizing the most important thoughts. But I am proud to invest my time, energy and IoT view into a free piece of writing to anybody who wants to read it.
If you are a new IoT blogger, my advice is first you need to think in which subject you are interested: devices, wearables, protocols, technologies, platforms, industrial internet, smart home, smart cities, business models and use cases — everything and anything! Then learn as much as you can and share your knowledge and experience with your readers.
Key takeaways
IoT influencers, bloggers and speakers are not synonymous of IoT experts, but all of them are helping speed the adoption of the internet of things.
If you are interested in this topic, I recommend my articles:
Thanks in advance for your likes and shares!
All IoT Agenda network contributors are responsible for the content and accuracy of their posts. Opinions are of the writers and do not necessarily convey the thoughts of IoT Agenda.