---
January 18, 2017 11:59 AM
Asset management
,
energy
,
Energy Consumption
,
Energy efficiency
,
Internet of Things
,
iot
Internet-enabled devices aren't a passing tech fad, they're drivers for a global technological revolution. These internet-enabled devices that communicate with each other are referred to collectively as the internet of things. Common household examples of the internet of things include...
January 17, 2017 3:29 PM
Communications
,
Internet of Things
,
iot
,
Open source
,
Open source software
Just having seen Passengers in the theater the other night, I reflected on how soon we might see a self-piloted space vessel like this transporting passengers through deep space. This incredible film features a spacecraft that is a work of IoT art, where things interact with one another to...
---
January 17, 2017 12:28 PM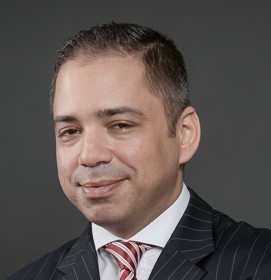 Profile: Marc Wilczek
consumer health IT
,
Consumer IoT
,
Digital Health
,
Digitization
,
eHealth
,
Healthcare
,
Internet of Things
Healthcare costs continue to climb around the globe. The advent of the internet of things has the potential to revolutionize the traditional paper-based healthcare treatment through the access of real-time patient data and remote patient monitoring. Connected healthcare, particularly for chronic...
---
---
January 16, 2017 2:41 PM
Data integration
,
Data Management
,
Internet of Things
,
iot
,
smart city
,
Smart meter
By 2040, 60% of the world's population is projected to live in cities. Urban centers use a majority of the world's energy consumption, and dense metropolises are projected to continue to grow. Many forward-thinking cities are taking the initiative to become "smarter" and more connected. By the end...
---
January 16, 2017 12:52 PM
EMM
,
Internet of Things
,
iot
,
mobile workforce
,
remote support
,
Sensor
,
Sensors
The problem: As we hurriedly enter the "mobile-first" era, companies are transforming their operations by leveraging mobile technology. Reduction in the costs of highly capable mobile devices, sophistication and proliferation of mobile apps, and growth of mobile-supported cloud...
---
January 13, 2017 1:00 PM
Authentication
,
Encryption
,
Internet of Things
,
iot
,
iot security
,
PKI
,
PKI Security
The internet of things has drawn the attention of the White House and Congress amid growing concerns about the woeful state of IoT connected device security, most recently demonstrated when Mirai malware spread across botnets. Indeed, the lack of security in IoT devices portends a brave new...
---
---
---
---