---
July 28, 2016 1:33 PM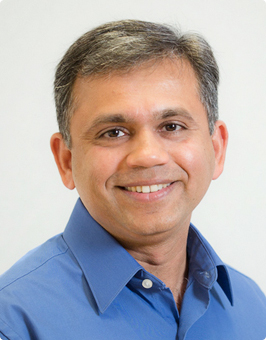 Profile: Manish Mistry
Connected Data
,
Connected Health
,
Digital Health
,
Internet of Things
,
iot
,
medical
,
medical devices
Since the advent of digital healthcare, both capital investment and consumer interest have continued to accelerate with no signs of slowing down. In fact, funding of the digital healthcare market exceeded $4.3 billion in 2015, driven in large...
July 28, 2016 1:28 PM
Internet of Things
,
iot
,
Prison
,
RFID
,
Sensor
When we think of prisons, we think of antiquated buildings with equally medieval infrastructure, and we cannot imagine technology playing a part in how prisons are run and how inmates engage with the world. However, there are a number of initiatives underway which might surprise you.
IoT in...
---
July 27, 2016 10:38 AM
API
,
GSM
,
Information security
,
Internet of Things
,
iot
,
M2M
,
Mobile
,
Mobile connectivity
,
SIM card
,
VPN
Talking to people who work on IoT projects that require
---
July 27, 2016 10:33 AM
Apple
,
Integration
,
Internet of Things
,
iot
,
smart home
Apple recently announced that it would be partnering with a slew of smart home companies to bring HomeKit to their products, which is anticipated to have a huge impact on consumer adoption and the industry overall. Until recently, it often didn't make sense for smart home companies to integrate...
---
July 26, 2016 10:43 AM
augmented reality
,
Internet of Things
,
Pokemon GO
,
smart city
Pokémon Go, the augmented reality smartphone game that sets players collecting virtual animals from real locations around the city, may seem like an ephemeral craze, as cyclical as the trading card game on which it is based … but it might just be the beginning of an AR platform for smart cities,...
---
July 25, 2016 12:01 PM
Dev Ops
,
DevOps
,
DevOps - testing / continuous delivery
,
Internet of Things
,
iot
,
mobile app development
,
Mobile Application Development
,
Mobile applications
,
mobile apps
Developers, end users, investors, analysts and the competition were all eager to learn what Apple had in mind to maintain its leadership and market share at the recent WWDC in San Francisco. No new mind blowing product was announced, and Apple's stock price actually fell. But there was a common...
---
July 21, 2016 10:44 AM
connected
,
consumer devices
,
Internet of Things
,
iot
As with previous technology trends, companies looking to create new value through IoT are watching for signals that we are crossing the chasm, maturing and moving beyond the early exploration phase. There are a variety of signs in the market that point to progress, but there are also companies...
---
July 20, 2016 10:59 AM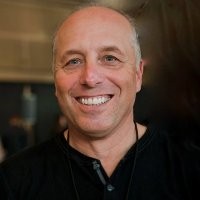 Profile: Roberto Aiello
Data Analytics
,
energy
,
Internet of Things
,
iot
,
Smart meter
,
utilities
,
Water
In 2008, the number of "things" connected to the internet surpassed the number of people on our planet. By 2020, the number of internet-connected things is estimated to reach 50 billion. Energy and water utilities have been connecting millions of networked devices for decades. One could say that...
---
---
July 19, 2016 8:56 AM
Cognitive computing
,
Internet of Things
,
iot
We spend most of our lives in buildings -- the places where we live, work, socialize, shop and relax. It is not surprising, therefore, that their design and usability so significantly affect the performance of their users. For example, experience tells us that everything from poor air conditioning...
---