---
February 23, 2016 11:40 AM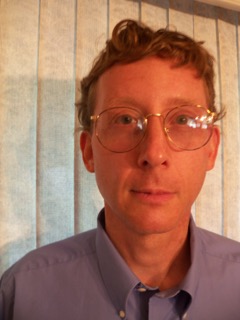 Profile: John Moore
Big Data analytics
,
Internet of Things
,
iot
,
RFID
,
Sensor data
,
Supply chain
Bob Whitaker, chief science and technology officer at the Produce Marketing Association, thinks the Internet of Things (IoT) will draw CIOs and CTOs into the field of food safety. In his role at the...
---
February 19, 2016 8:25 AM
Internet of Things
,
iot
,
platform
Spring is around the corner, so thoughts will soon turn to de-cluttering, and what better way to apply it to the IoT world than to try to lend some structure to the amorphous mass of middleware, software and actual platforms collectively titled "IoT Platforms" -- over 200 at last count. The...
---
February 16, 2016 5:04 PM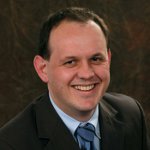 Profile: Phil Marshall
Internet of Things
,
iot
,
iot security
The forecasts for IoT are huge, with some pundits suggesting that there will be 50 billion devices connected by 2020. Whether or not these forecasts are correct, it is clear IoT is already gaining meaningful market momentum, buoyed by a seemingly endless array of applications for...
---
February 8, 2016 8:32 AM

Profile: Jessica Groopman
Business strategy
,
Internet of Things
,
iot
,
Smart lighting
There is certainly no shortage of buzz surrounding the Internet of Things. Thanks to sharp declines in the costs of sensing technology and data processing, we saw momentum grow more last year than ever before. According to Harbor Research, some 4.3...
---
February 3, 2016 6:06 PM

Profile: Robert Richardson
Cisco
,
Internet of Things
,
iot
,
Jasper
Tuesday after trading had closed, Cisco held a press briefing to announce its $1.4 billion acquisition of IoT platform provider Jasper.
---
February 2, 2016 12:43 PM
Internet of Things
,
iot
A new buzzword has entered the executive corridors: Enterprise IoT. Within the last five years, new terms have emerged, reflecting the digitalization of the physical world through a growing base of connected devices, transmitting data through the greater use of connectivity technologies, and...
---
February 1, 2016 11:53 AM

Profile: Sharon Shea
AR
,
augmented reality
,
Internet of Things
,
iot
,
Virtual Reality
One of the main themes that came out of Thursday's PTC live-stream event is that "service is the killer app" -- and augmented reality will help that app flourish. "While the
---