---
September 18, 2018 4:06 PM
Communications security
,
credentials
,
Firmware
,
firmware update
,
Hardware security
,
Internet of Things
,
iot
,
IoT devices
,
IoT hardware
,
iot security
,
Segmentation
Challenge #1 hardware security
In my first article in this series, I highlighted just how difficult IoT security can be due to the plethora of hardware and operating systems on which those systems exist. As a penetration tester, I also frequently see organizations that follow stringent security policies and have solid testing and patching procedures in place, still overlooking devices such as phones, printers and cameras. Many people still consider a phone to be an "unsophisticated" device unlike, let's say, a network server.
However, these "unsophisticated" devices are frequently a hacker's first target. What's worse, they will often find them running with the default factory credentials, sometimes years behind on critical updates, with many insecure services, like telnet, open to the network.
It may be obvious why unauthorized access to a camera is a bad thing, but a phone is less obvious. What's the big deal? In our modern technology environment, a phone is much more than a device used to make calls. If you are using Skype for Business, for example, your phone is likely storing a lot of sensitive information — including your Active Directory credentials.
In addition to credentials, these devices usually run a full operating system that any decent hacker can simply use as a "jump box" into protected network segments. They can also make great nodes on a bot network, as their communication to the cloud is often poorly understood and overlooked.
So, when it comes to IoT devices themselves, what are the biggest challenges? I would prioritize them as follows:
Default credentials,
Timely firmware updates, and
Secure communication to the cloud.
IoT vendors want to facilitate a friendly customer experience, so most devices are shipped with default passwords that can easily be found online within minutes. Vendors encourage users to change these passwords during install, but in an effort to save time, many customers will skip this step and continue running the device with default credentials.
This is why it's critical to guide a customer through at least a minimal install procedure that will force them to configure a strong password and disable any unused network ports.
Given the current malware landscape, it's also very important to release timely firmware upgrades. Unfortunately, vendors that provide regular updates typically do so by posting it on their site and leave it up to their customers to download the update and apply to it to all the devices in their network. I think we can all agree that it's unrealistic to expect such updates to be consistently applied to what might be hundreds or even thousands of phones in a network.
To mitigate this problem, IoT platforms need to have built-in, automatic over-the-air capabilities to receive and install updates to the system and application software automatically during idle times.
Instead of trying to design your own system, it's a good idea to look at existing frameworks such as the "Android of Things" that already implements all of the aforementioned features. More about the Android of Things here.
In our hyperconnected world, organizations now need to look at hardware security through a different lens. Instead of assuming that a device is unsophisticated, assume that it's a potential pathway into your organization and mitigate the associated risks.
All IoT Agenda network contributors are responsible for the content and accuracy of their posts. Opinions are of the writers and do not necessarily convey the thoughts of IoT Agenda.
September 18, 2018 2:14 PM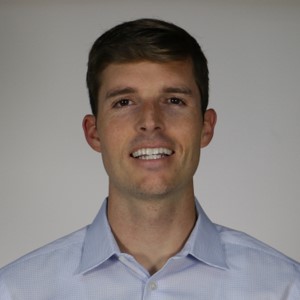 Profile: Alex Koepsel
4G
,
Internet of Things
,
iot
,
IoT sensors
,
Smart cities
,
smart city
,
Smart sensors
,
Wireless
With more than 30 years in the intelligent transportation market, Norway-based Q-Free has spent much of its existence developing ways to reduce traffic flows. Q-Free's project manager, Brage Blekken, said the company's mission is even branded into the company name, Q-Free, which means remove the queues to improve vehicle traffic flow.
The company got its start in transportation management in the 1980s by building electronic toll collection systems in Norway. Today, Q-Free transportation systems can be found on every continent, providing systems for electronic tolling, vehicle counters and classifiers, traffic control and surveillance technologies, and parking management. Q-Free has been selling indoor sensor-based parking systems that detect, track and monitor parked cars for the past five years. The devices hang over parking spaces so drivers can see which spots are occupied and which are available.
IoT and parking
Q-Free determined people need just as much help finding outdoor parking spots based on the amount of time people spend driving around urban areas looking for a space. According to an INRIX study, 20% of traffic in urban areas can typically be attributed to people searching for parking.
Most of the existing outdoor parking sensors currently on the market have accuracy limitations, which can obviously negatively impact a person's parking experience. Previous technologies also struggled with wireless capabilities and interference from cellular networks commonly associated with urban environments.
Overcoming wireless challenges
To circumvent some of these challenges, Q-Free incorporated radar and magnetic field sensing technology into its new parking product, the ParQSense Smart Parking Sensor, which can sense with 99% accuracy whether a vehicle is present in a parking space, thus providing highly accurate parking data. The offering is being commercially launched this month after an extensive pilot in the EU and North America earlier this year.
The Q-Free Smart Sensor technology monitors parking spots better than existing products on the market by transmitting data over long distances using narrowband communications in a sub-GHz frequency range. Space availability sensor data is transmitted to centralized base stations using long-range communication. The Q-Free HUB, the cloud IoT back-end service, collects and sends information to a variety of outputs, such as variable message signs located near the parking sites as well as websites or mobile phone applications. The highly accurate parking data can also be used to analyze traffic trends and make future predictions to improve overall traffic. The next ParQSense product release of a full IoT Smart Sensor provides additional flexibility as it will give sensors the ability to communicate directly over existing 4G telecom networks. Blekken said the system's ability to use existing communication infrastructure within the local area will be a big step in the right direction towards realizing next-generation smart city connectivity.
During the product development phase, Q-Free recognized low-power wireless connectivity would be crucial in ensuring the strength of the system. Offering a combination of high-accuracy components with extreme low power consumption was the primary product design challenge. The ParQSense Smart Sensor is expected to live for a minimum of 10 years. Therefore, Q-Free could not afford to use more than a few microamperes on average while maintaining the high-performance data link and intensive signal processing required for radar circuits. With these challenges in mind, Q-Free selected Silicon Labs' low-power wireless microcontroller technology for the system.
All IoT Agenda network contributors are responsible for the content and accuracy of their posts. Opinions are of the writers and do not necessarily convey the thoughts of IoT Agenda.
---
September 18, 2018 12:25 PM
Azure
,
IIoT
,
Industrial IoT
,
Internet of Things
,
iot
,
IoT analytics
,
IoT data
,
IoT devices
,
IoT platform
,
manufacturer
,
manufacturers
,
Manufacturing
,
Microsoft
Over the past few years, IIoT has been increasingly advancing across all industries. Business investments in IIoT systems are now on the increase and will reach over $830 billion dollars by 2020, according to a forecast report by Forbes Magazine. The report also indicates that manufacturing, logistics and transportation industries will be on the frontline of IIoT spending with each averaging $40 billion dollars.
Nevertheless, there are many misconceptions regarding IIoT benefits and its implementation across the manufacturing industry. Upon accepting such notions as true, these companies can truly miss out on IIoT transformational power and its ability to enable operational efficiency and the creation of new business models, value propositions and markets. To ensure that manufacturing companies are able to tap into the full potential of IIoT, it is important to separate propaganda from reality. We have identified a few IoT myths and separated them from IoT facts in this article.
Misconception #1: IIoT is only for large manufacturing organizations
Fact: IIoT is applicable for organizations of any size.
Many small and medium-sized companies tend to think that IIoT is only for large enterprises. This wrong thinking mostly stems from things like believing small companies may not have enough data, capital and other resources to deploy IIoT. But the reality is that organizations of any size can implement IIoT systems. IoT platforms, such as Azure IoT, make it possible for both small and large-sized companies to build IoT systems without the need for dedicated IT teams or comprehensive IoT infrastructure.
Misconception #2: IIoT can never be secure
Fact: IoT can be safe and secure.
Due to many instances of IIoT device insecurity in the news lately, manufacturing companies think there's no way to effectively secure the technology. Luckily, many enterprises, security vendors, startups and device manufacturers are already in the business of prioritizing IIoT security. Additionally, security standards bodies are energetically developing IIoT security procedures and frameworks to ascertain IIoT safety. By collaborating and working in close partnership with hardware manufacturers and IIoT solution providers, it is possible to design and create secure IoT devices and ensure secure data transmission between devices. For manufacturing companies, managed security processes and procedures provide value for IIoT manufacturing applications and assist in reducing threats that can pose risk for cloud data migration.
Misconception #3: IIoT is only about device connections
Fact: IoT is all about generating actionable data.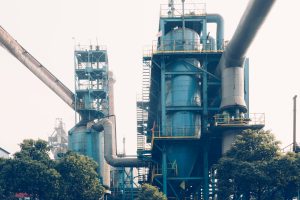 Connecting many devices is the only way to capture the device data. It is true that it involves many device connections in a manufacturing plant and it is the building block or foundation of IIoT. However, the value results from the generated real-time data streams that can enable actionable insights for improved decision making. OEMs can use the actionable insights to set preventative maintenance schedules, predict outcomes, and prevent asset and operation failures to better optimize system uptime.
Misconception #4: Manufacturing industries don't need IIoT
Fact: IIoT implementation helps gain business insights that increase business productivity and operational efficiency.
It is such a great misapprehension to even begin to think that manufacturing industries don't require IIoT. Contrariwise, it is this very sector that needs this technology the most. Because many manufacturing procedures and processes are not necessarily on the same premises, connecting them together not only provides actionable data insights for increased efficiency and productivity, but fosters great management levels, resource and equipment tracking, and employee safety.
Misconception #5: IIoT implementations for manufacturing involve huge costs
Fact: IIoT enables companies to build new revenue streams in the long run.
One of the biggest myths a manufacturing company can take hold of is that IIoT is costly. The fact is that it is not when looked at in a clear view and angle. It is true that investments including IIoT will require financial resources, but that is only half the story. The other half-truth is that after IIoT implementation, the actionable insights harvested from IIoT systems ultimately reduce costs for either production or marketing, thereby increasing efficiency and productivity. The result is fewer expenses and more growth, which boosts profits.
Preconfigured IoT systems such as Azure IoT Central and Azure IoT suite and open-source software, enable manufacturing companies to deploy IoT systems easily, without having to use dedicated engineering and IT teams or having to create IoT infrastructures.
Understanding the value of IIoT
Progressively growing by a huge margin, IIoT has great power to transform industrial sectors with regards to both consumers and vendors. However, to tap into this potential capacity, it is critical for businesses to not fall into the trap of having confidence in misconceptions. Instead, companies need to understand the value that data from connected devices can provide through using IIoT systems. When all is done right, manufacturing can realize the tremendous benefits that IIoT delivers. Manufacturing companies are already gaining benefits by implementing IIoT systems using the Microsoft Azure IoT platform. For example, an American manufacturing leader connected more than 3,000 instrument-devices using a secure and scalable industrial IoT system, which analyzes 1 million data records per year for real-time instrument condition monitoring, management and notifications.
All IoT Agenda network contributors are responsible for the content and accuracy of their posts. Opinions are of the writers and do not necessarily convey the thoughts of IoT Agenda.
---
September 17, 2018 3:18 PM
Business model
,
Data
,
Edge computing
,
Internet of Things
,
iot
,
IoT analytics
,
IoT applications
,
IoT data
,
iot security
With Accenture forecasting that the industrial internet of things could add $14.2 trillion to the global economy by 2030, IoT's potential is massive, but many businesses still are wrestling with how it can benefit their organization and how to move forward.
Amid all the hype over IoT, it's easy to forget that it's still a new, emerging technology. Not everyone understands what it is and isn't.
To get a snapshot on current thinking about IoT, we asked 10 industry experts the following question: In your opinion, what is the biggest misconception about IoT today?
Firstly, here are our thoughts: Some people assume that current governance models can cover the device, but IoT systems involve many different technologies with complex development cycles, and organizations need to take that into account. Many also assume that all device scenarios are predictable when, in fact, IoT is an iterative strategy of digitizing existing processes and developing new ones. Some organizations underestimate the importance of gaining executive understanding of the IoT business case. Executive support is so important in early IoT projects to align budgets and ensure continued corporate investment. Finally, just because you have data, it doesn't mean it's useful. You have to be able to analyze, interpret it and derive insights from it. Otherwise, there's little point of having a wealth of data.
What we heard from other industry experts
"The internet of things is not new and it's not necessarily smart; really it can be considered as an extension of machine-to-machine with internet connectivity. The biggest misconception is that IoT implies smart by default, but the reality is that it's just aggregating data. 'Smart' only truly happens in IoT when that data is made available to other applications that can then use it in innovative ways to achieve intelligent things."
– Simon Forrest, director of connectivity and connected home, Imagination Technologies
"Companies think they need to build the entire pipeline from sensor to cloud in order to participate in the IoT transformation. That is the 1999 equivalent of building data centers so you can host your own website. In other words, companies often confuse how their products create differentiating value and waste time and resources building infrastructure when they should be developing algorithms, go-to-market plans and business relationships."
– Justin Rigling, CTO, Rigado
"IoT is a means, not an end. Like the internet or mobile before it, IoT is best viewed as an underlying technology infrastructure that supports new applications and use cases to create cost savings and revenue opportunities. However, in order to achieve those gains, companies need to ensure that their underlying IoT infrastructure is secure, scalable and cost-effective. As with internet and mobile, companies that try to short-cut that infrastructure — or invest in IoT without clear ends in mind — will find the cost, complexity and risk often outweigh the gains."
– Kevin Tate, CRO, Rigado
"In my opinion, the biggest misconception around IoT today is firmly around where the business value lies. Many market experts tried to force fit the opportunity onto technology and as such, ICT suppliers have become very frustrated with IoT. Rather, the opportunity is in business process transformation built on an IoT platform that enables data exchanges to exist. Here, tangible and measurable business value can be extracted from an IoT solution."
– Vernon Turner, principal and chief strategist, Causeway Connections (@vernonxt)
"One of the main misconceptions around IoT nowadays is that it can only be used for process automation and cost reduction. The reality is that, alongside an advanced data analytics strategy, IoT can lead to a better understanding of product usage and customer behavior. It can also generate new revenue streams from existing products and services, uncovering new markets and testing entirely new business models. Think this is science fiction? Not at all. In fact, the IDC European Vertical Markets Survey 2018 shows that more than 25% of European IoT adopters are already using IoT to test new business models."
– Marta Muñoz Méndez-Villamil, research director, IDC (@MartaMunozMV) and Andrea Siviero, research manager, IDC (@sivieroand)
"No doubt, the internet of things is riding high on a wave of hype. Examples pop up in the tech and business media all the time. And yet there is so much more that you don't hear about. The media tends to rely on a stock set of scenarios that are just the high-profile tip of an iceberg that is far larger than most people realize. That's because when it comes to IoT innovations, a great many organizations are keeping their mouths shut. As the IoT market matures beyond its nascence, we will see entire industries come alive and revise their value propositions, all because IoT has given them insights like never before. But don't expect to read about individual successes in the news. Organizations deploying IoT know it can be a great disruptor. They also know that its value will increase with time, as it provides data and insights into operations and customer behavior that can be further used to modify business models. In other words, many organizations will aim stay quiet while marching to the head of the curve."
-Milan Kalal, program manager, internet of things, Central and Eastern Europe, IDC (@milankalal)
"It seems to me organizations are still learning the importance of a software-centric approach to building IoT solutions. Successful IoT deployments need to consider how the software is developed, tested, deployed and redeployed across the entire IoT solution. This is big change from having hardware deployed to the field that can't be updated remotely."
-Ian Skerrett, IoT consultant, former VP of marketing, Eclipse Foundation (@IanSkerrett)
"In fairness, lots of progress has been made to expand the scope, capabilities and operational control of physical products through internet connectivity. While focus on IoT security is crucial, especially for solutions and products with safety and business critical concerns, important lessons need to be learned by those not accustomed to managing connected solutions. One, it's not new. Two, meaningful application is not always that simple. Three, the science and art of algorithms are rarely articulated. Four, edge computing and domain knowledge (industry or processing) are inextricably linked, Five, IoT is not always a good thing."
-Bola Rotibi, founder and research director, CIC (@bolarotibi)
"I believe the biggest misconception around IoT is that it is some nebulous thing that is difficult to achieve. In reality, IoT is in use and delivering results today. In fact, Itron has been enabling IoT for decades. In collaboration with utilities and cities, we have connected more than 190 million intelligent devices around the world to better manage the delivery and use of energy and water. Another misconception is that video won't work on IoT networks because of throughput, when in fact the introduction of edge computing on Itron's Ubuntu Core-based platform has enabled video and audio analytics at the edge. This has enabled applications such as smart traffic, parking and gunshot detection."
-Itai Dadon, smart cities executive, Itron (@itaidadon)
"The biggest misconception is that IoT is about things. It's actually, of course, about data. What's most exciting is that from the observations captured by the various sensors embedded in connected things, we can learn an incredible amount about the physical world — what's changing, what's working well or not, and which new risks are emerging. We can start to solve very hard problems that until now have been beyond our reach, like not only training a car to drive itself, but also enabling it to know when an accident or another obstacle behind the next curve has just happened the minute before the car got to that location."
-Stefan Hansen, senior vice president and general manager EMEA, Here Technologies
Based on what we heard from these experts, misconceptions about IoT abound. This is not unusual with game-changing technologies. The really impactful ones always stir discussion about their future courses and what organizations need to know to be ready. The comments seem to show a particular need to "keep it real" when it comes to IoT — that is, make sure to build a solid business case within the organization and understand the specific value propositions.
All IoT Agenda network contributors are responsible for the content and accuracy of their posts. Opinions are of the writers and do not necessarily convey the thoughts of IoT Agenda.
---
September 17, 2018 12:50 PM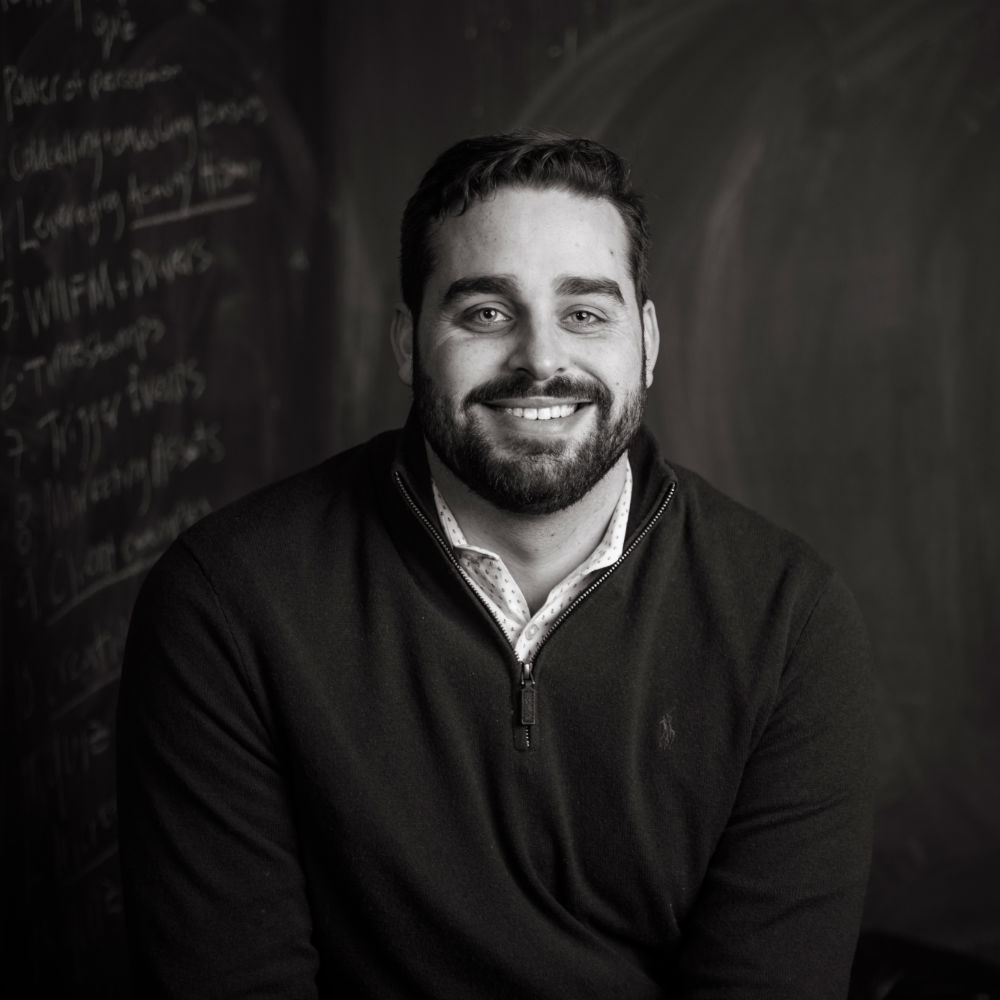 Profile: Stephen Zafarino
ai
,
Blockchain
,
Edge computing
,
fog computing
,
Internet of Things
,
iot
,
IoT devices
,
IoT platform
,
iot security
,
Predictive Analytics
,
security in IOT
The IoT industry has experienced its fair share of hype in recent years, but it seems the industry is finally starting to follow through with some of the loftier expectations. Worldwide IoT spending is forecasted to reach $772.5 billion in 2018, according to a recent IDC study. Last year, the number of IoT devices outnumbered our global population, and over 4 billion business IoT devices are projected for 2018 alone, according to Gartner.
It's clear that IoT has moved beyond the hype phase and has achieved mainstream adoption. With this in mind, here's a look at how IoT will be refined and enhanced by companies in the coming months and years and what decision-makers should focus on while integrating this technology.
IoT convergence with AI and blockchain
IoT alone isn't the transformative technology it was once projected to become. Instead, the convergence between IoT and emerging technologies, like AI, blockchain and fog computing, is the key to driving business value and transforming industries. Today, we're beginning to see the initial results of this convergence where businesses are able to drive increased value from investments in IoT while overcoming previous obstacles like security, data analytics issues, costs and bandwidth.
AI and machine learning integration provide IoT business devices with the intelligence they need to act on the data they are producing, rather than operating as simply data producers. Fog computing makes scalability possible by extending cloud functionality to the edge, which helps resolve reliability, bandwidth and cost issues. IoT will rely on the continued refinement, advancement and integration of these new technologies to produce the results companies are looking for at the enterprise level. AI, IoT and fog computing have the potential to surpass their projected business potential, but they can only do so together which is why forward-thinking business will be focused on integrating them.
Adoption of IoT edge tech: Think sensors, platforms and predictive analytics
When it comes to IoT devices, the first devices that come to mind tend to be smart fridges, HVAC systems, like Nest, or virtual assistants like Amazon Alexa or Google Assistant. But when it comes to the future of IoT in business, companies are looking for more than savings on energy consumption or what their daily schedule looks like. Instead, the future of IoT in business will take shape in the form of intelligent sensors, platforms and autonomous, predictive analytics produced by bringing the advantages of cloud computing closer to where that data is being generated, aka the intelligent edge.
Currently, IoT sensors and devices rely on the connection to analytics and machine learning applications, which is only available through cloud service providers that have the computation and storage capacity required. Which means environments with time-critical constraints or poor internet connectivity aren't currently feasible, given the time it takes for the cloud to receive the data, process it and respond in time.
The key to driving value through IoT is utilizing fog computing to close this gap and get us closer to producing and analyzing data at the edge, where it's being collected. As tech advancements make this possible, expect sensors to move past simply recording data and instead actively analyzing and acting on that information without human intervention.
Enhanced prioritization on IoT security
One of the main challenges associated with IoT is the elevated security risk of managing connected devices. With dozens, hundreds or even thousands of sensors at work, businesses will be focused on ensuring the sensitive data being collected remains secure. Not only will security be an issue, but sending raw data over the internet can also have privacy and legal implications, especially with country-specific data regulations being adopted like the GDPR.
Microsoft recently acknowledged the risks of the brand's further development within the internet of things, noting the multiple layers of IoT devices and solutions and how even the weakest layer can "impact the security of the whole system." An increase in vulnerable connected devices sharing sensitive business data is a very real security threat in today's climate of almost daily data breach reports and headlines. As companies work to better integrate IoT devices throughout various points in product development and business operations, there will be a renewed focus on prioritizing the security of these devices in the form of enhanced company-wide security trainings, expanded infosec teams, increased investments in IoT security technology and increased pressure from business on IoT manufacturers to strengthen security protocols.
Despite the ongoing security challenges, it seems IoT will finally be living up to its transformative reputation in the coming months. Expect tech leaders and major manufacturers to usher in this new, connected IoT era as forward-thinking businesses follow suit.
All IoT Agenda network contributors are responsible for the content and accuracy of their posts. Opinions are of the writers and do not necessarily convey the thoughts of IoT Agenda.
---
September 17, 2018 10:47 AM
Data Analytics
,
Data Science
,
Data scientist
,
Data services
,
IIoT
,
Industrial IoT
,
Internet of Things
,
iot
,
IoT analytics
,
IoT data
,
ROI
,
SME
Data scientists provide expertise that is essential to increasing ROI for industrial IoT deployments — yet experienced, successful professionals are difficult to find and retain. According to analysts at PwC, positions for data scientists can take twice as long to fill than the national average of 45 days for other jobs requiring a college degree. Fierce competition for qualified candidates also drives up the cost of recruitment and hiring. For these reasons, many businesses are turning to outsourced data science services as an alternative to hiring in-house. Beyond keeping a deployment moving forward, this approach unlocks a number of other key advantages that would not otherwise be possible.
A data science services firm provides quicker access to experts as well as access to the most sophisticated analytics tools. Internal subject matter experts (SMEs) working with the data science firm also have the advantage of combining their institutional knowledge with the outsourced team's breadth and depth of experience. This partnership enables an enterprise to more quickly and effectively scale deployments and rapidly achieve success, all without burdening additional internal resources.
Think data science services might be what you need to reach the next level? Here are six common signs that a data science services partnership is right for your business:
1. Recruitment for data scientist positions has stalled
This is one of the most obvious signs that you need to take a hard look at data science services instead of seeking an in-house expert. Across industries, businesses are experiencing a shortage of data scientists in the job market. Available experts with a proven track record are rare, and demand is only going up: Gartner predicts that a shortage of data scientists will hinder 75% of organizations from reaching their full potential with IoT through 2020.
It seems that many organizations are faced with a difficult choice of hiring a candidate that will require a steep learning curve or relying on an internal SME with little data science expertise. Data science services have the dual benefit of helping keep IoT initiatives progressing while freeing up internal resources to focus on other areas of the business.
2. The in-house data scientist has reached his maximum output level
Maybe recruiting isn't the problem, but capacity is. Perhaps there is already an excellent data scientist on staff, one who brings industry expertise and understanding to the table. Congratulations! But if she is working at the maximum level of output and is unable to take on more projects, new initiatives will suffer.
Bringing in additional data science resources through outsourced services can help get new initiatives off the ground, and fine-tune existing deployments to better address the most important issues, all while delivering results a faster timeline. Particularly for IoT initiatives, the benefits of data science services are enormous and include creating the right foundation through goal-setting, reviewing existing data (see #3) and overcoming internal and external roadblocks.
3. It's difficult to identify available data
Complex industrial environments produce a massive amount of overwhelming, unstructured data. This makes it difficult for any organization to identify an optimal IoT use case, as it is challenging to pinpoint and retrieve the required data for implementation. This data deluge is one of the major problems that hinders the initiation of IoT adoption simply because there is too much information.
Data science services can help identify and optimize data for unique business needs and more effectively apply the resulting insights to enhance operations. As a side note, with limited data science resources available, organizations typically schedule IoT initiatives by priority, time-to-value or their potential to deliver the greatest ROI. Data science services allow businesses to have multiple IoT efforts underway in tandem, sometimes speeding up progress through data exchange between the initiatives. These sorts of collaborative processes often deliver a greater cumulative value.
4. The IoT deployment results don't match business goals
At the start of any IoT initiative, the designated internal stakeholders and SMEs should clearly outline the company's unique needs and goals, define the problem and identify the available data needed to solve it. While pairing the right goal with the right data is a good first step, successful initiatives need strategic vision to unlock the true potential of IoT.
Data science services can help an internal SME sift through the data, map out data resources and format requirements, and identify the matching data elements across an organization. Together, the SME and data science services organization can build a machine learning model to validate that the available data supports the IoT use case. This critical step helps prevent unnecessary expense and stalled timelines.
5. Having trouble obtaining maximum ROI for an IoT system
Any IoT initiative is a capital-intensive endeavor, so maximizing time-to-value is important for maintaining stakeholder support and fiscal strength. IoT projects that address key business issues will provide the optimal balance between benefit and efficiency, while helping to streamline deployments — ultimately saving time and money. One of the ways data science services can impact the ROI of an IoT deployment is by tailoring a holistic digital strategy to scale across the organization. And while data science services are designed to help launch IoT initiatives, these services can also help businesses further develop existing installations, overcome a roadblock or enhance underperforming projects.
6. An IoT initiative is underway, but progress has slowed
IoT promises operational insights that can unlock unprecedented value and transform an organization. It's easy to see why businesses are diving into IoT and, as a result, seeing some really exciting momentum. But as IoT initiatives expand and mature in a business, in-house data science resources can quickly reach capacity, stalling forward progress.
Since data often shares common attributes, regardless of place, industry and organization, utilizing an external data science service means there is little lag time to obtaining the greatest results for an IoT initiative. This puts the business in the best position to extract the insights needed to optimize ROI on an accelerated timeline. Data science services can cut through the operational white noise and harness the full potential of data to maximize the ROI of any IoT investment — all without overtaxing internal resources or hinging on a new hire.
Once you understand the signs that point to whether or not you should consider a data science service engagement, it's important to find a good vendor match. Take a look at the vendor's body of work and determine whether or not its client base covers similar markets to your own. Ask about past customer successes, paying special attention to whether those examples demonstrate realistic goals, timelines and results. Most of all, find a partner that listens to your problem, understands your pain points and delivers tailored options to consider.
All IoT Agenda network contributors are responsible for the content and accuracy of their posts. Opinions are of the writers and do not necessarily convey the thoughts of IoT Agenda.
---
September 14, 2018 1:08 PM
cloud
,
Data monetization
,
Internet of Things
,
iot
,
IoT analytics
,
IoT applications
,
IoT devices
,
IOT Network
,
iot security
,
monetisation
,
operator
,
operators
,
Service providers
,
smart city
Look no further than the U.S. Open tennis tournament this year to see the impact of IoT. In the past, competing tennis players relied on line judges surrounding the court to determine whether the tennis ball was in or out. Today, electronic line calling cameras are used on all 16 tennis courts. As organizations everywhere turn to IoT to improve efficiency and business operations as part of a digital transformation initiative, two-thirds of decision-makers are planning to increase their IoT spend over the next 12 months. As a result, the market has been predicted to exceed $1 trillion within the next four years.
There is clearly significant potential for service providers to make the most of the opportunities offered by this increasingly popular technology which combines objects (e.g., sensors), software and connectivity to send or receive data. In fact, many are already driving systems that support multiple devices, communication protocols, networks and multi-cloud environments. These efforts are in some ways "pushing the envelope" by combining IoT adoption with migrating applications to the cloud, including AWS and Microsoft Azure. Besides offering their subscribers new cloud/IoT platforms, operators are evolving their business models to allow them to move further up the value chain.
Value-add services
By offering value-add services, such as business consulting, systems integration, analytics and security, it's possible for operators to dramatically increase their stake in IoT.
Their experience in delivering connectivity at scale, for example, will give them the ability to interconnect billions of devices with cloud platforms, analytics engines and huge data warehouses. Likewise, by adapting their existing business models, operators will be able to offer pricing plans and quality-of-service guarantees that support IoT, or to run analytics engines in their network in order to manage the vast data flows and improve response times or availability, especially as workloads move to the cloud and continuous deployment of microservices becomes mainstream.
What's more, by gleaning actionable and meaningful insights from the unprecedented volume of data generated by IoT, operators can help their subscribers to become smarter.
Smart data
Instead of just offering basic data plans for IoT connectivity, operators can provide subscribers with "smart data." Generated through pervasive visibility into wire data — the traffic that flows across the entire network — smart data is real-time, scalable metadata, prepared and organized at the point of collection so that it is ready and optimized for analytics at the highest possible quality and speed.
By providing accurate, contextual information to lighting or parking providers in smart cities, for example, operators can monetize this smart data as part of their metering, geolocation and usage charges. Smart data enables faster and more insightful decisions with a deeper understanding of what exactly is going on across different sectors; for example, in manufacturing that can range from product development to finance to supply chain. Operators that deliver smart data to subscribers help them reduce margin pressures (increase profits while decreasing costs) and improve customer satisfaction.
A smart data approach can also provide operators themselves with the level of visibility they need for security and service assurance. By proactively monitoring inherently unsecure devices and networks, for example, they can confidently offer robust service-level agreements. The visibility afforded by smart data makes it possible for operators to identify any anomalies within their network and detect poor threat hygiene including expired or self-signed certificates. With applications on the move and IoT devices running in new places, operators can assure end-to-end service performance and manage security through metrics such as latency, errors, transactions; automatic service dependency mapping; and deep packet forensics. Real-time access to and analysis of data provides operators with valuable insights into the behavior of the connected IoT devices, services and applications on their network, how they interact with each other and the network and the types of traffic patterns they produce.
Ultimately, smart data allows operators to better manage their networks and make more informed decisions around service performance and security management.
Branching out
Operators have traditionally tended to rely on flat rates and unlimited data plans for connectivity as their major sources of revenue. The growing popularity of multi-cloud and IoT represents a chance to expand beyond this and branch out into new platforms and business models. In doing so, operators will expand revenue opportunities while enhancing their relationship with subscribers.
Being successful, however, will require unrestricted visibility and powerful intelligence. A smart data approach is therefore essential in helping operators to deliver subscriber offerings, but also in providing the deep insights they need in multi-cloud/IoT environments to assure and secure their services, and capitalize on new technologies, now and in the future.
All IoT Agenda network contributors are responsible for the content and accuracy of their posts. Opinions are of the writers and do not necessarily convey the thoughts of IoT Agenda.
---
September 13, 2018 3:49 PM
Blockchain
,
Consumer IoT
,
Customer satisfaction
,
Enterprise IoT
,
Internet of Things
,
iot
,
IoT applications
,
IoT data
,
Transparency
,
transparency and accountability
,
trust
The rise of internet-connected devices entering into the IoT market holds the promise to transform homes, cities and lives. It also invites a plethora of challenges when it comes to consumer privacy and data protection — particularly in the wake of GDPR and the recent scandals plaguing social media, credit bureaus and other "advocates" of consumer information.
There is hope though — and it could sit with the controversial offerings within blockchain. For some, blockchain is the disruptive technology that promises to solve transparency problems by creating one version of the truth; for others, it is all hype with no great real-world application other than cryptocurrency. The transparency of a blockchain exists due to its ability to "see" the holdings and transactions of each public address that are opened to multiple users or systems, working as an active distributed ledger. Ultimately, blockchain enhances the interactions between vendors, partners and customers across the chain of consumption.
According to a recent Deloitte survey, 74% of major companies across seven countries are shifting their momentum to blockchain technology and its practical application in business. It is expected that the rising adoption of blockchain by corporations will boost growth of its application in various industries. What is making this technology even more appealing is its seamless ability to pair with IoT technology.
Blockchain and its potential with IoT technology
As IoT applications are by definition distributed, it is only natural that the two will play a role in how devices will communicate directly between each other. In fact, the convergence of blockchain and IoT is on the agenda for many companies and there are existing implementations, systems and initiatives in several areas outside of IoT and financial services too. According to IDC, by 2019, 20% of all IoT deployments will have basic levels of blockchain services enabled.
To illustrate the benefits of blockchain and IoT convergence, IBM gives the example of complex trade lanes and logistics whereby smart contracts can follow (and via blockchain technology register), everything that has happened to individual items and packages. Large-scale organizations such as SAP and Deloitte have even partnered up participating in a blockchain co-innovation initiative, making the digital ledger system an integrated part of IoT, manufacturing and digital supply chain systems by way of the SAP Cloud Platform Blockchain service.
Using blockchain for your IoT data offers new ways to automate business processes among your partners without setting up a complex and expensive centralized IT infrastructure. This also adds additional benefits that include audit trails, accountability, new forms of contracts and speed, to name a few.
Blockchain and IoT: The customer experience dream
So how does this all impact the actual consumer and the overall customer experience (CX)? Blockchain offers the chance to change CX for the better — improving access for disadvantaged customers, making businesses more accountable and increasing security in all kinds of business-customer interactions.
IBM's recent collaboration with the jewelry industry demonstrates how businesses are utilizing a blockchain network to improve the customer experience. The release of TrustChain, a collaboration between IBM and a consortium of leaders in the gold and diamond industries, offers customers the ability to track and authenticate their jewelry purchase, from mine to market. For enabling message exchanges directly to the customer, IoT devices are used through smart contracts. These are modelled to monitor the agreement between the two parties and notify the end user when each transaction or exchange from one vendor to the next has been completed.
The quest to bring full transparency to the consumer in a digital approach is not specific to just the jewelry industry; in fact a study by Label Insight found that 73% of consumers say they're willing to pay more for a product that promises total transparency. Providing consumers transparent insight from manufacturing practices to accounting details are all critical when looking to enhance the overall customer experience and retain loyal customers. TrustChain serves as a proof point of how transparency and technology meet to provide the ultimate customer experience.
The future looks bright for customer success
Business and technology leaders have the opportunity to become more engaged and open with their customers through the influence of blockchain and IoT systems. The two together complement their core functions and offer an ethical approach to business while also enhancing the customer journey.
Organizations now have the opportunity to reconsider traditional business processes from their foundations and employ blockchain to create a fair and compliant supply chain. Today, there are already a lot of examples where blockchain and IoT technology is being used across different industries for different applications. For example, blockchain technology is already being used for charity donations, voting systems, HR processes and retail interactions — all of which are making the customer interaction seamless and safe.
Blockchain with IoT adoption allows businesses to demonstrate a heightened amount of transparency which is enabling organizations to build a new type of relationship with their customers — one built upon core values of security, fairness and equality. Blockchain could even create an entirely new era of customer expectation: the expectation that customers should be treated fairly by the businesses they spend their money with — and what's more, that the blockchain itself can act as a guarantee for that fair treatment.
All IoT Agenda network contributors are responsible for the content and accuracy of their posts. Opinions are of the writers and do not necessarily convey the thoughts of IoT Agenda.
---
September 13, 2018 1:50 PM
Cellular
,
Connectivity
,
Internet of Things
,
iot
,
IOT Network
,
LoRA
,
LPWAN
,
MNO
,
MNOs
,
mobile network
,
monetisation
,
Network operations
,
platform
,
platforms
,
revenue
,
Wireless
So much for the hype. There was — and still is — quite a lot of bullish news about IoT being the next big thing for mobile operators. Some even claimed that IoT would overshadow the mobile phone business. That has not materialized. Most operators find IoT a major challenge at best, a loss-making venture at worst. There is very little evidence to support that initial bullishness.
An analyst outfit, Analysys Mason, recently noted how shy operators were to report their IoT revenues. According to the report, only Telstra, Telefonica Vodafone and Verizon reported IoT earnings — and even from that, it only made up 2% of total revenues. The analyst leading the research, Tom Rebbeck, quite rightly pointed out: "For a segment that is supposedly key to future growth, operators are remarkably shy about providing progress updates."
Show me the (IoT) money!
If mobile operators are serious about securing IoT revenues, there are three areas to hone in on:
Connectivity: Traditionally, the first stop for operators with a robust network. This can build customer loyalty and potentially give operators a fighting chance when competing with unlicensed spectrum technologies.
Platform provider: Mobile operators have the capability, thanks to network fragmentation, to provide APIs that can interact with devices, automate orchestration, conduct analytics and manage policy.
Vertical solution provider: The all-encompassing option. Operators provide a vertical edge for IoT use cases that include the solution, application, connectivity, provisioning and servicing. This is arguably an uphill struggle for most operators as it can consume considerably more resources when catering to almost every industry.
So, which of these three options best suit operators? It is a mix and match. Connectivity is why mobile operators are in the business, but it is arguably the option that delivers the lowest ARPU. It is time for operators to consider the platform approach, i.e., delivering an IoT system for developers, end-users and so forth with robust connectivity.
Build it — but they may not come
Starting with a platform, however, does not mean putting in place the architecture and then expecting users to come. This is not a "build it and they will come" scenario. To succeed in the world of IoT, operators need to adopt a mindset similar to cloud-native OTTs that places developers at the center of the ecosystem.
OTTs have cultivated a loyal developer following by providing them with easy and flexible access to the public cloud. Operators must replicate and fine-tune this strategy if they are to succeed in IoT. How can they do that? By also using their most valuable asset — connectivity — with an IoT platform.
Currently for connectivity, low-power wide area networks (LPWANs) such as LoRa and Sigfox operate over unlicensed spectrum. Private IoT networks have the capability to connect thousands of devices — at low cost. The number of IoT use cases for operators is limited. 3G and 4G LTE, operating over licensed spectrum, can support long-distance data transfers with low latency, robust quality of service and deliver reliability. The use cases for cellular IoT include connected cars, in-home security and smart meters. For operators to recuperate their investment in IoT and keep their bottom line in the black, these use cases have to be peddled in large volumes. And IoT connectivity pricing is a race to the bottom — reminiscent of the early internet dial-up prices of the nineties and noughties.
Connectivity is a double-edged sword
At its height, ISPs who touted dial-up connectivity earned good profits, but that did not last long. That quickly changed with Web 2.0 and a new wave of internet technology that made connectivity cheaper. Moral of the story? Connectivity alone is not a viable long term strategy for revenues. Just look at AOL's market value from its heyday to now.
History can easily repeat itself. Mobile operators will need to transform themselves from mere IoT network connectivity providers to network solution providers. The transformation will require agility, not just at the technology level, but even in operations. That means being flexible to both developers and IoT product and network providers. Yes, as platform providers mobile operators will be competing with the likes of AWS and Azure — but at the moment, operators are losing the battle to monetize IoT. If you can't win, it is time to mimic your competitor's strategy and fine-tune it to perfection.
All IoT Agenda network contributors are responsible for the content and accuracy of their posts. Opinions are of the writers and do not necessarily convey the thoughts of IoT Agenda.
---
September 13, 2018 11:02 AM
"diversity in tech"
,
accessibility
,
ai
,
Blockchain
,
Consumer IoT
,
Diversity
,
Enterprise IoT
,
ethical
,
ethics
,
Internet of Things
,
iot
,
IoT analytics
,
IoT data
,
Workflow
The global business community has a massive opportunity to innovate enterprise and consumer products, platforms and devices connected to the internet of things. Most importantly, we can do so in a more thoughtful, inclusive and efficient way than previous industrial innovation cycles that favored cities over rural areas or one group of people over another. The internet of things, in particular, is quickly becoming an integral data collector and creator fueling automated technologies like artificial intelligence and connecting enterprise platforms to critical information. That's why I believe the boardroom needs to get involved, take control and establish a practical business solution for ethically and responsibly developing IoT technologies from the beginning.
As web-connected products, like fridges and lighting systems, expand further into mainstream workplaces and homes, the tech and enterprise community will need to ensure fundamental misfires of previous innovation cycles, like leaving the door open to biases and security risks, are not repeated with new IoT-linked things. To avoid doing so, they should consider adopting frameworks that guide development and deployment of IoT-linked systems sending and receiving data signals that inform enterprise operations.
Here are some guiding principles for creating accessible enterprise IoT technologies that places a premium on ethics and inclusion.
New IoT technologies should produce data that reflects the diversity of its users
In order to develop inclusive products that resonate across a global user base, we need IoT-linked technologies that create diverse datasets and sources that connect to the broader digital enterprise. That means that as an industry and tech community we must build effective mechanisms into the fabric of end products and human-driven processes that filter or correct bias in all its forms. We need to eliminate any biases derived from the source data generated by IoT to ensure technologies and platforms do not perpetuate human stereotypes. Any IoT-linked product or platform delivering biased or unchecked datasets to enterprise endpoints could end up becoming socially inappropriate when deployed into the world, or useless to the users it is designed to serve.
IoT-linked workflows must be held accountable for outcomes
Technologies and the platforms that run on them should be held to the same performance standards as people operating in identical sectors. People that interact with innovations running on IoT actually start to trust them after just a few meaningful, seemingly successful interactions. Consequently, IoT-linked systems operating in the enterprise need to be held accountable for the decisions made based on the data signals they generate in a similar fashion to human counterparts. After all, the business world does not accept unruly behavior from human professionals, and we cannot make exceptions for technology.
Businesses — especially enterprises — need to lay the foundation for every new IoT-linked system that hits the market to be transparent and accessible. Companies need to take the lead on educating people about how IoT-linked products and platforms work for every step of customer adoption journey. Further, executives will increasingly need to take ownership of IoT's impact on humanity — as well as consumer awareness of its potential value to society.
IoT-connected systems should make workplace opportunities more accessible
IoT, along with associated technologies like AI and blockchain, provides a clean sheet to democratize access to data, technology and opportunities in the workplace. Voice technology built as the user interface for IoT-linked systems and other platforms provides newly accessible technologies for achieving workplace productivity and equality — notably for people with sight or hearing impairments, learning challenges and limited mobility. Businesses need to accelerate the development of these technologies in order to level the playing field and broaden previously unattainable career opportunities to wider groups of people.
To fully prepare for an ethical, IoT-connected future, the essence of our success will be education. We need to retrain the human workforce to better understand IoT-connected technology and pivot human skills to embrace new workflows presented by data-driven enterprise systems. We need to develop skills that focus on applying creativity, empathy, judgment and emotional intelligence to technologies — working in perfect harmony with human counterparts in an increasingly automated environment. But the heart of our success in this field will lie with young people, by ensuring that we create and fill the IoT and technology development talent pipeline for the future. We need to educate more young people — as well as current members of the workforce — that IoT-connected platforms and products that generate and run on inclusive data will actually improve our work and personal lives.
All IoT Agenda network contributors are responsible for the content and accuracy of their posts. Opinions are of the writers and do not necessarily convey the thoughts of IoT Agenda.
---