---
June 7, 2019 1:25 PM
Broadband
,
Internet of Things
,
iot
,
IoT interoperability
,
IOT Network
,
IoT platform
,
IoT protocols
,
IoT standards
,
IoT wireless
,
smart home
,
smart home devices
,
User Services Platform
,
USP
With the advent of IoT, broadband service providers are feeling increasing pressure from consumers to integrate the concept of the smart home, new security challenges and new cloud-based business models into a superior broadband experience, as well as a compelling business strategy for themselves. As if this wasn't a big enough challenge, at the same time they are engaged in a war for the heart and wallet of consumers with powerful new competitors — in many cases global consumer electronics firms — for control of the connected home.
Changing consumer expectations and requirements are key contributors to this aforementioned pressure. Service providers are striving to find a way to provide faster and better-quality broadband experiences to meet and exceed those expectations. However, it's not all bad news for service providers — the emergence of the connected home lets us rethink how the broadband experience is delivered to the consumer and measured by the service provider.
This, in turn, presents a great opportunity for both differentiation and new revenue sources. To that end, service providers must find ways to provide services to and monetizing the connected home. Arming them for the battle is Broadband Forum's User Services Platform (USP).
An evolving ecosystem
With the accelerating mass proliferation of broadband-ready IoT devices, how these devices can be managed, monitored and upgraded is the source of multiple headaches for service providers.
Service providers realized early on that managing the expectations of these devices would require proactive management of the home network, starting with the residential gateway, set-top-boxes and other devices and applications which are critical to the customers' experience. Fast-forward to today and the broadband ecosystem has once again evolved; service providers are desperately looking for a way to not only support the IoT space, but to monetize it.
In doing so, service providers face many challenges. In light of the ever-changing ecosystem, consumers are increasingly turning to their broadband service providers for customer support on device-related issues when trying to set up or manage their smart home devices. Operators are being held responsible for poor device and application performance by their customers because they perceive the integration of devices, applications and internet service as part of their overall broadband experience. This comes down to the fact that consumers often do not differentiate between the Wi-Fi and the internet — despite the reality that many consumers buy their Wi-Fi equipment independently of their service provider.
While it may be hard to see beyond the wall of challenges that are built up against them, service providers are actually in a unique position to offer a unified smart home service.
Turning challenges into opportunities
As the broadband home router is standard equipment for any subscriber, it serves as a central point for connectivity and network security in the home. This means that service providers can act as a centralized service center that manages other services with a single point for billing and customer support, simplifying a complex environment for the end user which can, in turn, improve users' experience.
Furthermore, service providers have the technical expertise for installation and troubleshooting — often more than consumer electronics manufacturers themselves — as they have a direct touchpoint to the consumer's home network in addition to the consumer's internet connection.
Though challenging, Wi-Fi connectivity and the promise of the smart home presents a great opportunity for service providers to offer premium services, such as network security monitoring, IoT onboarding and support, Wi-Fi quality management, or parental/content controls that are self-branded or facilitated by a third-party service.
Monetizing the connected home: The race is on
While the benefits of delivering a better experience to the consumer is clear, how service providers can do so cost-effectively while planning ahead is not so clear. The journey to the connected home requires service providers to take more than one path and involves the combination of using the right technologies, enabling the right broadband ecosystem and delivering the services with an agility that meets or exceeds customer expectations. And if this isn't enough, they must also achieve this as cost-effectively and efficiently as possible.
However, it's not just service providers who are feeling the heat — consumer electronics manufacturers are building their own proprietary offerings — or even pre-standard versions of standardized systems — in a bid to capture ownership of the connected home. While this is understandable given the massive pressure generated by the promise of monetizing the connected home, adopting such systems has the potential to result in a stunted ecosystem. In this scenario, service providers will become dependent on a very limited, or even vertical, ecosystem.
The security of these technologies is an ongoing concern. Many smart devices, home gateways and Wi-Fi products on the market today have serious security flaws that are being targeted by malicious attackers and are leaving service providers exposed.
Without the basis of interoperability, these systems are often incompatible with service providers' existing equipment. Service providers have made significant investments not only in their installed base of customer premises equipment, but also in their operations support systems and business support systems that manage the infrastructure and operation of their network and subscribers. If they are to capture the connected home market and do so without breaking the bank, it is crucial that they are able to seamlessly migrate — or evolve — these systems as transitions are made.
Furthermore, as the technologies behind Wi-Fi and whole-home connectivity, as well as the smart home and IoT, constantly evolve, more challenges and opportunities in monetizing the connected home are rising. That is why it is critical that when seeking systems, service providers think ahead and choose ones that meet the criteria for being future-proof.
One strategy — Broadband Forum's USP — stands above the others in providing a comprehensive long-term option that balances the needs of the customer and the service provider. And with USP, created as the evolution of TR-069, it uses the investments service providers have made in the over 1 billion broadband installations that already exist.
On the cUSP of the connected home
Designed to tackle these problems head-on, service providers and managed device manufacturers have come together to develop USP, also known as Broadband Forum standard TR-369. As the natural evolution of TR-069, USP addresses the explosion of connected devices, providing a unified, common approach to deploying, controlling and managing Wi-Fi, application-enabled gateways, smart home and IoT devices and more.
Providing the flexibility, security and scalability service providers and consumer electronics manufacturers need to manage connected devices, carry out software upgrades, apply critical security patches and onboard new devices, USP meets the demands of the connected home both now and in the future.
Accelerating this journey, Broadband Forum has developed a new open source agent to facilitate faster time to market of connected home services. The Open Broadband USP Agent (OB-USP-Agent) gives vendors a code base that they can either integrate into their devices or use as a reference implementation. OB-USP-Agent facilitates USP deployment and enables faster time to market for USP-based technologies. Additionally, as a standards-based option, OB-USP-Agent gives service providers the confidence to carry out large-scale deployments, eliminating the risk of vendor lock-in.
By combining the best of standards-based deployments with the latest software developments, OB-USP-Agent opens up the possibilities of the connected home by providing a system which the entire broadband industry can utilize and benefit from. Furthermore, service providers will have the tools at their disposal to deliver a future-proof connected home experience that will not only enhance consumers' day-to-day lives, but create additional revenue streams.
USP also gives providers the edge they need to compete against over-the-top services, opening the door to new use cases, such as Wi-Fi management, network security, parental control, home security, home automation and a host of other services, that can all be enabled with a system of USP agents and controllers. Service providers can also provide a better customer experience with the development of smartphone apps that act as USP controllers, allowing end users to troubleshoot their own networks to drastically reduce support calls, as well as provide a secondary channel for data collection.
Facing the future head on
Although other options exist right now for meeting the short-term needs of service providers, these technologies fall short of providing a future-proof system for realizing the promise of the connected home of tomorrow.
No matter the challenges that service providers face, such as reducing costs, improving customer support or differentiating themselves to consumers, USP was designed and developed specifically as the savior which could meet these difficult challenges and empower network service providers, application providers and consumer electronics manufacturers alike in the connected home age.
USP provides a platform for successfully mastering the connected home. In arming service providers by providing them the peace of mind to efficiently address the challenges of the future head on, they can meet the demands of the connected user today, and tomorrow.
For more information and videos about Broadband Forum's views on the connected home and the role of USP, click here.
To get started using USP as a standardized protocol to manage, monitor, update and control connected devices, services, and home networks, visit here.
All IoT Agenda network contributors are responsible for the content and accuracy of their posts. Opinions are of the writers and do not necessarily convey the thoughts of IoT Agenda.
June 7, 2019 1:20 PM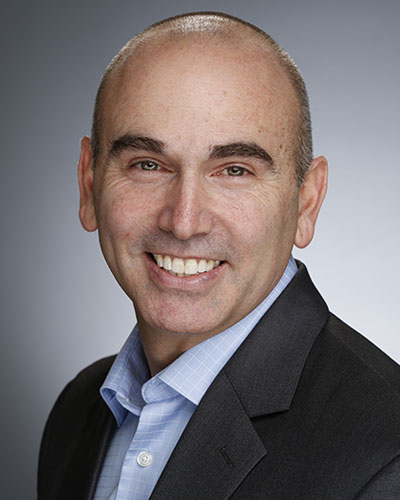 Profile: Anthony Giandomenico
Internet of Things
,
iot
,
IoT cybersecurity
,
iot security
,
IoT threats
,
IoT updates
,
malware
,
Passwords
,
Spam
,
Two factor authentication
,
Wi-Fi security
Summer means vacations and down time. People are booking hotels, arranging travel or settling in at the beach with the digital version of a summer novel. For many families, the kids are home from school and permanently wired in to an array of connected devices. So, along with the sunscreen and bug spray, you need to take precautions to ensure that you, your family and your business are cybersafe this season as well.
That's because cybercriminals want your money, your financial information and your identity. If they can't steal your money directly, they will steal your other information and sell it on the dark web. And they are really, really good at this. It's why the global cost of cybercrime reached over $600 billion last year and is predicted to hit $6 trillion by 2021.
Here are seven things to remember to help keep you and your family safe while vacationing online this summer:
1. Practice safe Wi-Fi
As you travel to visit family or hit the beaches, you will want to stay connected. Which means you will be logging into public Wi-Fi access points. While many of these are perfectly safe, that's not always the case. People looking to steal your data have a number of tricks up their sleeves. They can connect to a public access point and then broadcast themselves as that access point. Which means you connect to them and they connect you to the internet, but they can intercept all data between you and your online shopping site, bank, home security system or wherever else you browse to.
If you will be traveling internationally, you may also want to turn off Wi-Fi when entering a new country. We have seen incidents where travelers arriving at the airport connect to fake Wi-Fis and are hit with a man-in-the-middle attack. So, it's a good practice to turn Wi-Fi off until you can verify the SSID of a legit establishment with Wi-Fi. The same goes for Bluetooth — only turn it on when you need it when traveling.
For those backyard BBQs or gatherings of the neighborhood kids for a video game marathon, set up your home Wi-Fi with a separate network for guests. They can still browse the internet while keeping them separate from your internal home network. They will also automatically reconnect to that guest portal the next time they are in the vicinity of your router.
Many smart devices also automatically search for known connection points, like your home Wi-Fi. New attacks can sense this, and simply ask your device what SSID they are looking for. When your phone tells them it is looking for your home router, it replies with, "You're in luck! I'm your home router." And your phone, not being nearly as smart as it thinks it is, goes ahead and connects.
The tricky part is that you can't always tell a good access point from a bad one — which is exactly the point for cybercriminals. So there are a few things you can do. The first is simply ask an establishment for the name of their Wi-Fi SSID before you connect. You should also consider installing VPN software on your device so you can make a secure, encrypted connection to a known service. There are a number of low-cost/no-cost services that will ensure that your connections are always protected.
2. Upgrade your passwords
One of the biggest mistakes people make is using the exact same password on all their online accounts. Of course, we tend to use a lot of different websites, so remembering a unique password for each site may be impossible to keep track of.
There are two approaches. The first is to use a password vault that stores the username and password for each account, so all you have to remember is the single password for that application and it takes care of the rest. The other is to create a tier of applications and then create more complex passwords remember for each group. One set for sites like social media, another for places you pay your bills and another for your bank.
Creating strong passwords you can remember isn't as hard as it seems. For example, use the first letters of a sentence or song lyric that you are familiar with, add some capitalization and replace some of the letters with numbers or special characters and you've got a pretty secure password. Just set a reminder on your calendar to change those passwords every few weeks.
Many online social sites also now support two-factor authentication. It's an extra step in the login process as you have to enter a password and then validate that login using some other form of authentication, such as entering a code sent to your mobile device. But it significantly increases the security of your account and data.
3. Recognize scams in email and on the web
Don't click on links in advertisements sent to your email or posted on websites unless you check them first. As tempting as it might be, never open an email or click on an attachment from someone you don't know, especially when it includes an enticing subject line, such as a cash reward or a bill for something you didn't purchase — no matter how much you might want to see that receipt for the diamond ring you don't remember buying. And take a minute to look at those emails from people you know as well. Compromised accounts are regularly used to send malware to individuals in their contact list because recipients are far more likely to open those emails and attachments. So if an email message from someone you know seems strange or out of character, check with them first before you open it.
For websites, does the website look professional? Are the links accurate and fast? Are there lots of popups? Is there bad grammar, unclear descriptions or misspelled words? If you hover your mouse over a link, you should be able to see the real URL. Does it replace letters with numbers, such as amaz0n.com, or is it unusually long? If so, don't click on it. It's a phishing attack, and all you are going to get is a stolen identity. These are all bad signs.
4. Protect yourself from viruses and malware
Install reputable and well-reviewed antimalware software, keep it updated and run it regularly. And because no software is 100% effective, set up a schedule where you load and run a second or third security system to scan your device or network. Many options provide a free online version or let you run a free demo for a brief period of time.
For more advanced users using a laptop or desktop, also consider maintaining a clean virtual machine on your device that you can switch to for your more security-sensitive browsing or to perform online transactions where security is paramount.
5. Keep your devices updated
One of the most successful attack vectors hackers use is targeting vulnerabilities that are already well-known, but which are not being protected against. The developers of your devices, as well as the apps you run on them, all issue regular security updates designed to protect you from known threats. Download and run these updates as soon as they become available.
6. Control your social media
Many times, hackers will use information about you to make it more likely that you will click on a link. And the most common place for them to get that personal information is social media sites. The easiest way to prevent that is to simply set up strict privacy controls that only allow preselected people to see your page.
When traveling, limit your vacation messages on social sites. While it can be fun to tell everyone where you are going or what you are doing, that information also lets folks know that you are gone, which can put your home at risk of robbery.
For those with a more open social media profile, remember that cybercriminals often set up fake pages or accounts and then request that you add them as a friend. There are two quick things you can do to protect yourself from criminals using fake credentials hoping to steal data or trick you into linking to an infected site: First, always look at the homepage of the person making the request. If you don't know them or anything on their site seems odd, dismiss their request. And second, if the person making the request is someone you know, check to see if he is already a friend of yours. If so, there's a significant possibility that their account has been hijacked or duplicated.
7. Educate your family and friends
Be a good net neighbor and share this information with your kids, your partner, your parents and siblings, and your friends. That's because not only do you not want bad things to happen to them, but because they are also connected to you and you trust them. So, if they get compromised, the chance that their information can be used to trick you into doing something you shouldn't, like clicking on an link or downloading an infected file, is much higher.
We live in a digital world, and cybercrime is part of it. We lock our cars, deadbolt our doors, look both ways before crossing the street and avoid dark alleyways. We need to develop the same cautions as we navigate our digital environment. You and your kids all may be safe inside your home or hotel room, but just as with the physical world, you are never 100% safe online. Risk comes with the territory. But if we all just exercise a bit more caution, impose just a little more scrutiny on the tools and applications we use and develop just a little more online common sense, the digital world we live in would quickly become a whole lot safer.
All IoT Agenda network contributors are responsible for the content and accuracy of their posts. Opinions are of the writers and do not necessarily convey the thoughts of IoT Agenda.
---
June 6, 2019 11:08 AM
DBaaS
,
IIoT data
,
IIoT database
,
IoT data
,
IoT scalability
,
time series
,
time series data
,
time series database
While they've been around for a while now, time series databases capable of handling large-scale data in real time are rapidly becoming critical for organizations that depend on industrial IoT technologies. Beginning with use cases such as sensor data collection or the monitoring of infrastructure, TSDBs have now expanded to deliver organizational advantages across nearly any field using IIoT capabilities.
Certainly, the major cloud providers have been spurred to offer services in line with this trend, with AWS introducing Amazon Timestream and Azure now offering its Time Series Insights PaaS. The days of storing large volumes of sensor information in traditional databases not specifically intended for time series data are ending, as cloud cost-savings and technical features, like query performance and scalability, favor a transition to TSDBs.
At the same time, new tools are equipping industrial businesses with new capabilities for collecting infrastructural time series data — Prometheus is a strong example. The increase in the benefits derived from time series data will elevate this information as a competitive differentiator among IIoT-empowered enterprises, within which the advantage will go to those organizations best able to collect time series data at scale and glean the most value from that data. In this environment, industrial businesses that are simply storing and plotting data points won't be able to keep pace with competitors equipped to more nimbly harness massive data and act upon key insights.
The coming TSDB divide
This transition toward widespread adoption will lead to a stark division in how TSDBs are put to use — and which specific TSDBs are appropriate to different use cases — with two distinct categories emerging:
1. Smaller, more traditional IoT use cases (mostly operational metrics)
The first category covers use cases considered more traditional, which utilize just tens or hundreds of metrics or IoT sensors, and require real-time write abilities but no complex queries and little in the way of special requirements for integration. These use cases will produce data volumes totaling less than a terabyte and will usually be internal IT projects that are non-mission critical in nature. Appropriate TSDBs for use cases in this category include Prometheus and InfluxDB.
2. Hyperscale IIoT application
This category includes industrial time series applications utilizing hundreds or even hundreds of thousands of IoT sensors or metrics. These applications call for deep integration between IT and operational technology, metrics logs and search functionality, and the ability to perform real-time queries even with highly concurrent load — for example, thousands of queries per second or tens of thousands of concurrent connections. Doing so makes it possible to use interactive dashboards, alerts, stream processing, machine learning and more.
In these use cases, data volumes can stretch from gigabytes up into the hundreds of terabytes and represent mission-critical systems, such as platforms offering real-time, data-driven decision-making — which can have a transformative effect on an IIoT-dependent business' capabilities. The scale of these use cases requires enterprises to use TSDBs — open source CrateDB being one — up to the task, such as those offered by or cloud service providers or specialized DBaaS providers.
How cloud service providers and database-as-a-service providers are adapting to these shifts
DBaaS providers — especially cloud service providers — are thriving in this environment, where industrial organizations need to adopt new architectures and see the wisdom in enlisting experts to do so. In fact, AWS and Azure by themselves are responsible for two-thirds of last year's total database market growth.
However, it's important for industrial organizations to keep an eye on how providers' pricing models evolve as IIoT implementations thrive and as hyperscale TSDB use cases become more prevalent. Currently, provider cost structures often assume a limited scale — for example, AWS Timestream offers $350 per month pricing, but with a limit of 100 queries on the data set per month.
For enterprises with industrial platforms that must execute thousands of queries each second, this means that costs quickly become unpredictable, a fact that market pricing will adapt to address. Additionally, watch for DBaaS providers to support enterprises in adopting hybrid cloud strategies that offer versatility and resilience while avoiding future lock-in risks. By designing database architecture to utilize any cloud, and to easily scale so that the same code is used and the same features are available for small-scale IIoT use cases as for massive IIoT-based cloud deployments, DBaaS providers can simplify decision-making and deliver functionality that empowers industrial organizations with competitive advantages.
All IoT Agenda network contributors are responsible for the content and accuracy of their posts. Opinions are of the writers and do not necessarily convey the thoughts of IoT Agenda.
---
June 5, 2019 1:55 PM
Authentication
,
Consumer IoT
,
Encryption
,
Identity Tokens
,
Internet of Things
,
iot
,
IoT data
,
IoT devices
,
iot privacy
,
iot security
,
securing IoT
,
Security tokens
,
Smartwatch
,
smartwatches
,
Tokenization
,
tokens
For concerned parents who want to ensure the safety of their children, smartwatches have become a promising solution for families seeking convenience and peace of mind. But while these devices have provided much-needed peace of mind for many parents, they have also opened up a host of security concerns and new vulnerabilities. The very technology so many parents are using to protect their children is simultaneously exposing entire families to greater cybersecurity risks.
The PII problem
A report published by the Norwegian Consumer Council showed that many smartwatches marketed toward children were riddled with attack vectors and access points for hackers to uncover and retrieve personally identifiable information (PII) from families.
Although the study was meant to serve as a catalyst to force change in the IoT industry, the very same security flaws are still plaguing children's smartwatches a year and a half later. Despite such compelling data on the unsettling amount of vulnerabilities, gaping security holes still remain. A more recent article from Schneier on Security showed that the same geolocation issues were found during a data breach from smartwatch backend company Gator. Even with stricter rules in place after the implementation of the EU's GDPR, unencrypted data still traversed foreign servers, making it easy for third-party attackers to access.
It's time to fix this problem. There are easy measures to take to secure families' important data while also ensuring the safety of kids.
Solution No. 1: Tokenizing watch data
One of the main issues the study uncovered was a lack of tokens to conceal and preserve sensitive geolocation data. In addition to seeing live locations of users, third-party attackers could also access a database filled with the PII of users linked to specific locations. Email addresses, contact information and worse remained at risk.
Utilizing tokens is a simple fix, although not a thorough one. Had the location info been tokenized at the user level, geolocation data, geofencing and live data could still be at risk. However, user-centric PII would have at least been sufficiently masked, as the token would protect the identities of those using the service.
The Schneier article also showed how this data was commonly centralized through a single access point that simply required super admin access to obtain. Tokens would be even more powerful if the information was decentralized among different server locations, further concealing identities and preventing malicious actors from obtaining contextualized data.
Solution No. 2: Decryption keys
While tokens cover the transmission and storage of PII, location-based data is still available in plain view. End-to-end encryption at the source might mean parents need to take extra steps to glean crucial data, but it provides ample security.
For example, if a child were to press their SOS button to alert a family member to their location, that data could require an extra authentication step to see. In this imagined workflow, a guardian would receive an alert, type in their unique pin — or, for added safety, the key from a two-factor authentication program like Google Authenticator — to see the decrypted data.
Encrypting information at the user level would prevent third-party actors from intercepting live geolocation data and seeing geofencing barriers that families establish around their own homes. This has an added benefit of preventing unauthorized access at the hardware level — if a parent's phone is stolen or otherwise compromised, incorporating a decryption pin would prevent further catastrophe.
Solution No. 3: The all-in-one
Of course, neither of the above solutions completely addresses the problems outlined by reports all on their own. Implementing both tokens and encryption together for a two-fold security program prevents both real-time and stored historical data from falling into the wrong hands, and could coincide with more rigorous permission-based access controls for even more secure data sharing.
A common pattern across all smartwatch carriers is that consumers are not able to decide which information the watch app could access and when it could do so. While many parents may feel justified in turning over all of their information, setting permissions could help them stay in the know about exactly what they're turning over and when.
The most comprehensive solution would — and should — give parents complete control of exactly what data is being shared when it is shared and how it is stored.
Takeaways: It just takes one device
So, what does this mean for IoT security overall? In 2019, connected devices are only going to become smarter, broader and more proliferated. Furthermore, more consumers will turn to them for the sake of convenience and the superficial feeling of security. While that puts companies that specialize in IoT in the driver's seat, it also means that holistic thinking about security is required to prevent products from turning into problems.
Now is the time for companies to take action and make sure they are doing all they can to protect the privacy of their users. This is not a radical assumption — in fact, regulatory laws like GDPR require it. If smartwatch companies desire to give their consumers true peace of mind about the whereabouts of their children, then transparency and security should be a top priority.
My company is currently working on a system to help organizations comply with GDPR and other privacy regulations for IoT and beyond. Make sure to sign up here to learn more about what we're doing to make devices safer for users of all ages.
All IoT Agenda network contributors are responsible for the content and accuracy of their posts. Opinions are of the writers and do not necessarily convey the thoughts of IoT Agenda.
---
June 4, 2019 1:50 PM
Enterprise IoT
,
global IoT
,
Internet of Things
,
iot
,
IoT architecture
,
IoT design
,
IoT management
,
IOT Network
,
iot security
,
IoT strategy
The IoT ecosystem is highly complex and although adoption rates are soaring, many organizations still struggle to build, deploy and maintain IoT systems that deliver tangible business results. In some cases, companies become excited about the potential of IoT, but do not align their projects with well-defined business outcomes, such as increased operational efficiencies or new revenue-generating service offerings. The result: stranded investments in IoT projects that did not produce bottom-line results.
To avoid wasted funds and negative sentiment around IoT within your organization, the following considerations are critical:
What are the business objectives?
How will we design the IoT system to meet these objectives?
What are the global ramifications?
How do we ensure security?
It is important to determine your business objectives at the outset and define how IoT will be used in your organization to align with these objectives. The next step is to conduct a transparent and comprehensive assessment of your organizational IoT readiness, providing the contextual information needed to generate an attainable IoT strategy. From there, you need to construct an IoT architecture that aligns with your IoT strategy, specific technology components and milestones to business objectives.
Designing your IoT architecture
IoT solution architectures are more complex than most traditional IT projects because of the many layers of complexity at the device, network connectivity and application levels, in addition to the interoperability among each. Architectures can be viewed from a logical OSI stack perspective or an architectural end-to-end perspective. Both are relevant when assessing your requirements.
From a stack perspective, an IoT solution is like a three-layer cake. At the bottom is the connectivity, for which there is a plethora of options, depending on the business use case. The next layer up is comprised of two components: device management and the management platform. The devices and endpoints connect into the network and the platform manages the devices and processes the data. The top layer includes the applications and data visualization, which deliver the insights that result in business value.
From an architectural end-to-end perspective, an IoT system begins with an endpoint device, such as a sensor, that collects data. That data is transmitted via network connectivity, such as cellular or Wi-Fi. These components are managed by a platform, or multiple platforms, that enable connectivity management, device management, application development, security and other functions. The data is then stored in either a cloud or hosted data center, where it can produce analytics or feed back-office systems.
Tackling global considerations
Global deployments bring additional complexities. Navigating IoT device certifications and sourcing connectivity options across multiple regional networks and carriers can be complicated. For example, a global system might need to work on a 2G network in Europe, a 3G network in LATAM and an LTE network in North America. If the device were transported across any one of those networks, it would need to work seamlessly without any modifications to the device itself.
It is important to understand global nuances and how they translate to costs. In the example above, your organization could deploy one — potentially expensive — device that provides seamless transition capabilities, or utilize multiple devices, each specific to a given region. In most cases, the latter option is significantly more cost-effective.
Overcoming security challenges
Securely managing IoT systems as they scale requires forethought. Common challenges include sensor failures, bot attacks and camera hacks. Enterprises that deploy IoT devices into their customers' premises are responsible for ensuring that the device does not become a vulnerability for the end user. This end-to-end security is a key challenge for the industry overall, but especially for large-scale deployments.
Ensure security measures are included in your IoT system by performing threat modeling during design. Threat modeling begins with an architecture diagram of the system that clearly depicts how data flows throughout the application's different elements and where attackers can break in. Then, compile a list of all threats associated with the solution, such as the aforementioned bot attacks or camera hacks. After the threats are identified, prioritize and mitigate each at the design stage, before the IoT system is introduced into the field.
Getting started
It is important to build a results-oriented IoT strategy from the outset. Determine business objectives first, and then choose the right technology for the processes and goals to achieve your desired results and maximize returns on IoT investments. Your IoT strategy should be reflective of your business strategy, and each individual IoT sub-strategy should align IoT technologies to targeted business processes. A focused approach allows your organization to identify, on a global basis, where the processes operate, the back-end systems that need to be integrated and the levels of security required.
All IoT Agenda network contributors are responsible for the content and accuracy of their posts. Opinions are of the writers and do not necessarily convey the thoughts of IoT Agenda.
---
June 4, 2019 10:55 AM
energy management
,
Enterprise IoT
,
Insurance
,
Internet of Things
,
iot
,
IoT applications
,
IoT use case
,
IoT use cases
,
Smart Building
,
smart city
,
smart home
The smart home market has seen compounding growth in the last five years, as more consumers reach for connected lights, locks, security and more. But smart home is just one segment of the broader IoT movement and we're seeing connected technology beginning to proliferate in other areas, including markets like smart apartments and multi-dwelling units (MDUs), and commercial buildings such as office spaces, along with larger implementations in manufacturing. We also see the conversation around smart cities, energy, insurance, healthcare and telecommunications increasingly looking at IoT and how it will shift the way people work and do business. As the concept of smart home begins to take hold in houses around the globe, we see many parallels to communicating the value proposition of IoT to each of these verticals. However, there are also important differences that should be carefully examined and considered before making a partnership or customer pitch to stakeholders in each market vertical.
Let's take a look at opportunities for connected technology outside of the home and key messages for each in order to capture interest, awareness and increase adoption.
MDUs, hospitality and commercial buildings
Smart apartments and connected hotel rooms are essentially just miniature implementations of smart home technology; the consumer experience might be very similar in an apartment or condominium that comes with connected devices. Yet, there are also big benefits for management — keyless entry systems can grant access to their apartment for service calls, maintenance and cleaning. In a hotel, management may provide guests with access to offices, conference rooms or secure facilities without the need for a tangible key and management saves money and resources not having to be present to let someone into a building.
Commercial buildings or MDUs are a burgeoning opportunity for IoT, where the range and capabilities of IoT sensors are increasingly more powerful, making it practical to deploy them in larger structures. Many apartment complexes and hotels now come equipped with smart locks, thermostats, lighting and other amenities.
Value proposition: Convenience and security
For operations and property management for MDUs, hospitality and commercial buildings, offering the value of added convenience can further translate into increased rental or accommodation interest from consumers while also helping manage important time and resources. Security also remains a key driver of interest in the smart home, and as consumers become more comfortable with using smart security in their homes, they'll begin to expect the same level of convenience and protection provided by devices like connected locks, automated lighting and options for security monitoring while they travel or look to rent a smart apartment.
Energy management
According to a study from Research and Markets, the global building energy management systems industry is expected to reach $9.32 billion by 2023 — this means that more companies are investing in IoT tech in order to reach operational or financial goals. IoT-enabled sensors can deliver device data in real time and respond to the environment in which they are installed. For example, smart lighting can be configured to turn on only when it is dark outside, thus reducing the amount of energy consumed by a home's lighting system, and thermostats can be set and monitored based on room use, occupancy, time of day and season. Homeowners may realize this on a small scale in their homes, but city skyscrapers and multifamily buildings could be saving millions on energy costs and, in turn, reducing the building's overall energy consumption and lessen the environmental impact on cities.
Value proposition: Cost savings and sustainability
The possibility for cost-savings using IoT-enabled technology for energy management could potentially have a big impact on the bottom line of both utilities and their customers. The ability for utilities to obtain larger amounts of data through implementation of connected thermostats, meters, lighting and other applications can arm them to provide new and improved strategies that can improve budgets or operational needs. As renewable energy becomes a bigger part of the conversation, we also gain the ability for smart energy systems to connect into the electric grid and allow users to not only store their existing energy, but also sell any excessive energy back to the utility who can reallocate it to other places where power is low. With demand response systems, utilities can be more responsive and proactive about managing where the energy is being used which can help prevent blackouts and other challenging events.
Insurance
The cornerstones of the insurance industry are assessment of risk and appraisal of value in the event of a loss which, until now, have worked primarily on a reactive model: a loss or accident occurred; therefore, a claim was issued. By using embedded sensors inside homes and property, the industry is evolving to a preventive model. As an example, water damage is widely reported to be the leading cause of home insurance claims. Smart plumbing can raise alerts before an event occurs, and if a pipe breaks when no one is home, a smart valve can shut off the water to minimize damage. Similarly, sensors embedded in walls or roofing will proactively report structural integrity and risk, and therefore policy cost.
Insurance providers can also — and have started to — partner with smart home companies to offer bundled incentives: A customer buys a few smart devices to monitor water usage or security, for example, and is rewarded with a discount on her premium.
Key messages: Customer engagement, retention, cost-savings
For insurance providers, partnerships with IoT and smart home companies offer the opportunity to strengthen their relationships with their customers, reduce churn and improve risk management procedures and processes, as well as establish new revenue streams to bring new customers, enticed by smart home tech, into their fold and reach new target audiences like millennials.
Smart cities
Smart cities are comprised of a wealth of different IoT sensors that are all being deployed to serve a variety of benefits, like infrastructure and traffic management. Another interesting use case is security. Just as it would in a smart home, IoT technology is already protecting both buildings and citizens in smart cities. Police and city officials in municipalities across the world are already using connected cameras, sensors and other monitoring tools to cut down on response time to emergencies or help determine the threat level of an incident to better allocate budget resources.
Key messages: Security
Because these systems live on the network, municipalities are better able to share valuable data that can assist in capturing important events. For example, Campus Safety magazine interviewed a security representative from Buenos Aires, Argentina, where they have over 1,300 video cameras installed in a single municipality, who said that the "importance of video software has not only enabled the municipality to integrate devices and systems, but also provides quicker access to community information for faster response and proactive capabilities."
In the Z-Wave community, we're already beginning to see lots of companies work on partnerships and products designed specifically for several of the aforementioned market verticals and applications. No matter the market vertical and application, it is clear that a strong network, enforced regulation and open standards like Z-Wave will all continue to be an important part of IoT's growth and maturation.
All IoT Agenda network contributors are responsible for the content and accuracy of their posts. Opinions are of the writers and do not necessarily convey the thoughts of IoT Agenda.
---
June 3, 2019 2:06 PM
Internet of Things
,
iot
,
IoT benefits
,
IoT devices
,
IoT hardware
,
IoT platform
,
IoT software
,
IoT verticals
Ask any company that has had a successful IoT implementation and they'll give a laundry list of the benefits, among them:
But the real value to companies is, of course, the data that is collected, analyzed and used to make decisions that help drive business outcomes such as those described above. Therefore, the initial focus for many companies when they start their own IoT journey is on the IoT platform used to analyze the data, conduct device management or integration, or manage device security. And that's often the wrong focus.
Why? Because an IoT platform is not an IoT solution. And focusing on the former instead of the latter can send companies on a wild goose chase as they seek to reap the rewards of IoT. Most platforms deliver a single layer, typically consisting of the data collection and analysis layer. Others focus on device integration or security. But platforms all have one key thing in common: They only deliver one piece of the IoT implementation puzzle.
Mix-and-match IoT
Let's be clear: Data analytics is critical to the success of an IoT project. So too are device management and security. But once a platform is selected — and there are hundreds of IoT platforms to sift through — organizations then still have to figure out sensors, gateways, the user interface, the required cloud services and network connectivity.
In other words, there's still a lot of hard work ahead. This includes:
Sourcing components from multiple vendors, which can raise compatibility and configuration issues;
Researching sensors to determine which best meet their needs — if they capture the required data, how they connect to the gateways, the platform and analytics application needed, whether they transmit data in the right format to interwork with your other applications and more.
Writing software to ensure components from different vendors talk to each other;
Designing and programming an application to enable users to see devices, analyze data and make sense of everything; and
Ensuring the IoT implementation, once live, is secure at every layer.
Each of these tasks not only takes time, but also requires a deep understanding of how all of these pieces come together that most companies do not have or do not have timely or cost-effective access to. According to research from Cisco, only 40% of IoT implementations ever make it through the proof-of-concept stage, and it's easy to see why: IoT is too complicated for companies to get simple projects completed if they take a platform approach. Operations managers have other pressing tasks to oversee, with little extra time to research, put together and trial a complete IoT project with any measure of success.
Platform or end-to-end solution?
Companies, therefore, have four choices:
Ignore IoT altogether and risk being left behind by competitors that are able to streamline their businesses;
Cobble their IoT implementation from individual platforms and components in-house;
Outsource their project completely to a third-party managed services provider at considerable cost; or
Deploy a comprehensive, out-of-the-box IoT solution that meets all of their requirements.
Notice that an IoT solution is not just a platform; rather, it includes sensors, gateways, analytics software and full industry-specific user interface. It's purpose-built and delivered by a single vendor so enterprises don't need to source each component from different vendors, mash them together and hope they work as desired. An IoT solution is purpose-built from a single vendor, so end-to-end security is also not an afterthought, but baked into each layer of the solution, from sensor to cloud. With end-to-end IoT solutions, companies can accelerate their IoT deployments and scale quickly when their proof of concepts are successful.
Companies looking to move quickly with an IoT deployment soon discover that searching for a platform may be the wrong place to first focus their attention. Indeed, making the platform the initial focus often causes more problems than it solves. When a company doesn't have to build upon a single-layer platform, mixing and matching sensors, software, hardware and security, it can better home its focus on strategy and real business outcomes. And when they don't have to worry about on-site configuration and integration — and determining who to call when things go wrong — they can accelerate deployment, save time and money, and use the benefits of IoT faster.
All IoT Agenda network contributors are responsible for the content and accuracy of their posts. Opinions are of the writers and do not necessarily convey the thoughts of IoT Agenda.
---
June 3, 2019 11:59 AM
Computing
,
connected devices
,
Internet of Things
,
iot
,
IoT analytics
,
IoT applications
,
IoT connectivity
,
IoT data
,
IoT database
There have been years of hype generated around innovative IoT technologies that we previously never imagined possible. From connected fitness equipment to industrial smart gloves to intelligent water management systems — the possibilities now seem endless.
Change is certainly on the rise and is transforming our industries, lives and world. Change driven by fundamental technological shifts: cheaper, more powerful hardware, nearly ubiquitous connectivity and cloud computing. As with any massive transformation, the nature of exponential growth takes time and often comes more slowly at first.
However, this giant market we call IoT — encompassing everything from wearables to autonomous vehicles to smart homes, factories and cities — simply does not exist. There is not a broad, homogeneous set of applications that we can call IoT. Instead, there are many, varied sets of applications, each enabled by the same tech trends, but manifesting themselves in different ways.
In order for us to ensure we develop a world where the benefits of connected devices outweigh their risks, we need to start looking more closely at how we are defining IoT and how we can ensure the success of all different types of IoT deployments.
IoT and the evolution of computing
We are witnessing an evolution of computing as it expands from mainframes, one computer for many people; to desktops, one computer per person; to mobile, multiple computers per person; to the phenomenon we see today: one-to-many computers per thing.
The devices in this latest computing wave are different from the ones before it in an important way: They're incredibly diverse.
PCs were nearly identical, almost all running the same OS — if you remember, we even called them clones. Mobile phone hardware is somewhat more varied, but we're down to two operating systems — and the need for app developers to have a consistent set of APIs has reduced hardware variability even more.
IoT devices, however, are defined by a variety of constraints: available power, connectivity/bandwidth, computation and cost. Often these constraints are entwined: less available power leads to lower power data transmission or longer duty cycles between engaging the radio which leads to lower available bandwidth. These constraints are set by the environment within which these devices are serving. For example, connected home products are often not energy limited — they're often powered via electrical outlet — and enjoy high bandwidth via Wi-Fi or Ethernet, but may be cost-constrained by consumer budgets. On the other hand, sensors used in oil and gas may have a larger budget, but with limited power and network access because of the remote nature of the work.
These constraints can also translate into entirely different network topologies. For example, an Amazon Echo talks directly to the internet via Wi-Fi. But in a factory, low-powered sensors can communicate via a low-power protocol — for example, Zigbee — to a local gateway, which then could use Wi-Fi or Ethernet to communicate upstream. And in a remote mine, sensors may communicate via multihop mesh back to a gateway, which may then use a cellular network to transmit upstream.
Of course, these environments can also lead to entirely different businesses — for example, a direct-to-consumer or retail model for consumer products, an enterprise sales model for industrial sensors or an RFP-driven process for smart city devices.
There is a rich diversity at work here, far greater than what we have seen before in PCs or mobile phones. These IoT devices represent a broad spectrum of reds, greens, blues and violets, yet we continue to lump them all under a bland white umbrella, losing what makes each color so unique. This hampers our ability to understand and serve these markets.
IoT data is different
In order to better understand the behavior of various IoT applications, we must first recognize that the survival of any IoT project depends on the data it collects.
After taking a look at the examples above, you can imagine that the complexity of data varies from application to application. One thing that remains consistent is the need for a scalable, reliable and easy-to-use database that can work with you as your business grows.
IoT organizations often times find themselves collecting different types of data, such as relational, geospatial, time-series and metadata. In order to avoid creating data silos, it's important to be able to join this data together in a single-pane-of-glass view. This enables various teams across the organization to access and gain a better understanding of the data that can impact future decision-making.
Another attribute of IoT data is that it is extremely high volume. For example, a single connected car collects 4,000 GB of data per day. Organizations must build their data infrastructure around a system that is able to scale with them. By taking a proactive approach and building a solid data infrastructure, IoT companies can mitigate risks that are associated with the abundance of complex data that they are undoubtedly collecting.
Expanding our world
As we enter a new wave of computing, one that will produce even more change driven by a world of connected devices, we need to be educated and prepared.
This phenomenon is enabling change in many different ways, each of which is its own precious little snowflake: smart home, connected vehicles, preventive maintenance, precision agriculture, asset tracking, fleet management and so on.
I don't know how long it will take for this phenomenon to develop across these various applications, nor which of these trees will bear fruit sooner rather than later. But I do know that the sooner we expand our knowledge and change the way we treat different IoT devices, the sooner we can expand our world.
If you are building a new IoT application, be sure to carefully consider the technologies you work with before you find your infrastructure crumbling to the ground.
Are you working on an IoT project you want others to know about? Leave a comment in the section below!
All IoT Agenda network contributors are responsible for the content and accuracy of their posts. Opinions are of the writers and do not necessarily convey the thoughts of IoT Agenda.
---
May 31, 2019 12:59 PM
Blockchain
,
food supply chain
,
Internet of Things
,
iot
,
IoT analytics
,
IoT and blockchain
,
IoT data
,
IoT sensors
,
IoT supply chain
,
Predictive Analytics
,
smart supply chain
,
Supply chain
When it comes to implementing blockchain for fresh food supply chains, has reality set in? Back in late 2017, a mere 18 months ago, blockchain was seen as a messiah, of sorts, for food safety and traceability. It was hard to go a day without seeing an article in the press about it. Blockchain was going to solve all of our supply chain problems for freshness, traceability and food safety.
Has it? And, if not, what's holding it back?
Gartner's opinion
In August 2018, Gartner positioned blockchain as entering into its "trough of disillusionment" in its Hype Cycle for Emerging Technologies for 2018. This means that a technology has been overhyped and people are becoming skeptical about its value. Some technologies emerge from the trough as legitimate use cases are established for the technology. Others never emerge as reality sets in that there may not be a use case that is practical or viable.
Then, in February 2019, Gartner stated in a press release that "it will be several years before four or five major blockchain technologies become dominant. Until that happens, technology end users will be forced to integrate with the blockchain technologies and standards dictated by their dominant customers or networks. This includes integration with your existing data and analytics infrastructure. The costs of integration may outweigh any potential benefit. Blockchains are a data source, not a database, and will not replace existing data management technologies."
In April 2019, Gartner issued a press release with the headline: "Gartner predicts 20% of top global grocers will use blockchain for food safety and traceability by 2025." Gartner said that consumers' interest in fresh foods is continuing to increase and, with that, "customer understanding has increased for the source of the food, the provider's sustainability initiative and overall freshness. Grocery retailers who provide visibility and can certify their products according to certain standards will win the trust and loyalty of consumers."
Most recently, on May 7 Gartner issued a follow-up release that is even more cautious in stating that blockchain remains a popular topic, but supply chain leaders are failing to find suitable use cases. By 2023, 90% of blockchain-based supply chain initiatives will suffer "blockchain fatigue" due to a lack of strong use cases. A Gartner supply chain technology survey of user wants and needs found that only 19% of respondents ranked blockchain as a very important technology for their business, and only 9% have invested in it. This is mainly because supply chain blockchain projects are very limited and do not match the initial enthusiasm for the technology's application in supply chain management.
Gartner has been pragmatic about blockchain for a while now, cautioning people to carefully evaluate blockchain for supply chains before jumping in with both feet. A noted above, while many have been touting that blockchain is ready for prime time, Gartner is saying just 20% of grocers will implement it by 2025 — over five years from now.
Instead of blockchain being the solution, many are saying blockchain is a part of a broader supply chain solution and we should proceed carefully.
Blockchain for fresh food supply chains: What's holding it back
When it comes to implementing blockchain for fresh food supply chains, what's been holding it back from widespread adoption? I believe there are three key issues:
It's about the data: The industry is finally realizing that any technology — blockchain for supply chains or otherwise — is only as good as the data that goes into it. And while there's lots of industry data related to e-commerce and what consumers buy at the grocery store as tracked through point-of-sale systems, there's not a lot of data, particularly pallet-level granular data, about produce or protein as it moves from harvest or processing through the supply chain. Manual data collection is expensive, time-consuming and error prone. It may be paper-based or in a spreadsheet, but both are rather unruly to work with, particularly when we're talking about the volume of data needed for traceability and food safety, for example.
Blockchains for supply chains must benefit everyone in the supply chain: If someone doesn't see a benefit in doing something, they're not very likely to do it. So, for example, if you're a produce supplier, you're going to want to get some benefit from implementing it — not just the cost. Suppliers, just like anyone else, need a positive ROI for any investment.
Blockchain is not a standalone technology and needs to be better assessed for the value it brings to the supply chain: The value of blockchain for the fresh food supply chain is in its networking/sharing capabilities and security. It can best be viewed as a component or value-add to a supply chain management system.
What's best for blockchain for fresh food supply chains
For blockchain to be a successful component of supply chain systems, we need to solve for these issues. Specifically:
Automate data collection: IoT sensors, beginning at harvest or processing, can automatically collect data about fresh produce or proteins. This data can be wirelessly sent to cloud-based applications for processing and analysis. This reduces or eliminated impact on labor — the industry's most precious and limited resource — and reduces data errors and costs.
Make the data useful: By collecting data about the produce or protein from the beginning of the supply chain, we can capture information and insights of value to growers, processors and suppliers, such as cut-to-cool time metrics and cold chain integrity.
Integrate with a value-add solution: Use a technology that is designed to improve supply chain operations and provide traceability, transparency and visibility. As needed, integrate blockchain into that system and control data access for each of members of supply chain, based on their need to have that access. This can be termed as a "hybrid approach."
A hybrid approach for blockchain for fresh food supply chains
A recent ChainLink Research report discussed the value of a hybrid approach for blockchain. The report stated:
Blockchain technology alone cannot provide freshness, safety, provenance and recall capabilities. That requires data and capabilities from outside the blockchain. It seems that the best emerging approach will be a hybrid consisting of 1) a centralized networked SaaS platform providing economical scalability and deep algorithmic and process capabilities, combined with 2) blockchain and smart contracts for transparency and validation. Blockchains are attractive because of their ability to create a shared, trusted single‐version‐of‐the‐truth between trading partners. However, a networked SaaS platform can provide a shared, trusted single‐version‐of‐the‐truth at a much lower cost.
A use case for IoT: Preventing food waste
A study by the National Resource Defense Council stated we waste 40% of our food and grocery stores waste about 12% of fresh fruits and 10% of fresh vegetables. IoT sensors can play a key role in addressing this food waste problem.
IoT sensors and other post-harvest technologies can make the supply chain more efficient because they help identify exactly where problems arise in the supply chain. The data collected by IoT sensors help provide those answers and insights.
Most of the factors leading to fresh food waste happen upstream in the supply chain and even within the first 24 hours after harvest. Studies indicate that improper or inadequate temperature management — starting at harvest — is the primary contributor to early spoilage and food waste.
The impact of temperature on produce often cannot be seen until it's too late. In order to prevent waste, we need granular, pallet-level data — and that means using a data collection technology that scales. Physically inspecting each pallet is inefficient, impractical and a big undertaking in an industry where there aren't enough workers and the cost of employing people is on the rise. Therefore, automated data collection is necessary in order to gather the insights needed to have an accurate view of the supply chain's effectiveness.
This is where IoT sensors play a huge role in solving the waste problem. By deploying them on every pallet, beginning at harvest, we can collect the data necessary to identify the causes of waste and then find ways to prevent them.
Capturing the produce condition data in a cost-effective, autonomous and reliable way is a critical component of getting the complete picture of what's going on along the supply chain from harvest to processing to distribution to retail. But equally important is the analysis and application of that IoT sensor data.
Cloud-based software that uses data from IoT sensors coupled with predictive analytics and real-time alerts can identify and prevent issues that lead to fresh food waste along the supply chain, from harvest to store. By collecting and analyzing the data, we can identify problems every step of the way. For example, did the produce wait in the field for several hours before being cooled? This is important because, as a rule of thumb, each hour produce spends in the field costs about one day of shelf life. As such, produce waiting several hours in the field or waiting for cooling can lose significant shelf life leading to premature spoilage and waste.
Pallet-level IoT sensors can identify that pallet X has an issue that needs attention and a cloud-based system can send a real-time alert to workers notifying them to take action to locate and cool that pallet quickly. As a result, the pallet can be "rescued" and cooled, minimizing the impact on shelf life and preventing it from spoiling prematurely at the store or with the consumer — leading to waste that goes into landfill.
Utilizing IoT sensors throughout the produce's journey along the supply chain can continue to identify other issues that lead to food waste.
Experience has shown that post-harvest technologies, such as IoT sensors, combined with cloud-based analytics can reduce fresh food waste by 50% or more. This approach identifies where the problems arise, provides an automated mechanism to address them and ultimately ensures that each pallet of produce is delivered with sufficient freshness to prevent waste.
All IoT Agenda network contributors are responsible for the content and accuracy of their posts. Opinions are of the writers and do not necessarily convey the thoughts of IoT Agenda.
---
May 30, 2019 2:01 PM
"Automotive industry"
,
autonomous vehicle
,
Connected car
,
connected car security
,
Digital transformation
,
infotainment
,
Internet of Things
,
iot
,
iot privacy
While the safety, speed and quality of cars produced by the automotive industry have improved tremendously since its beginnings, it's taken until now for change to come in terms of their design, capabilities and function.
Cars are evolving from simply a means of transportation to sophisticated, large-scale computers on wheels. The impact of digital transformation on the auto industry is driving this evolution and the connected car is starting to make considerable headway, offering new possibilities for automakers, as well as consumers.
Vehicle connectivity is not a new concept — just recall OnStar and ATX Group where you could press a button and make a phone call in an emergency, or a call would be made automatically in the event an airbag went off. But it has a whole new meaning today, offering everything from satellite-view maps with live traffic visualization, in-car streaming music and media, internet browsing and more. And as the technology matures, customers' expectations for connectivity in their vehicles are evolving too, from a nice-to-have feature to an essential tool.
This is evidenced by the findings of a "Managing Automotive Technology Trends" survey of 126 automotive decision-makers, where 53% of respondents stated that connected cars are a key element to their automotive vision. In addition, nearly 70% indicated that a connected and digital experience for consumers is becoming more important than vehicle performance.
Given that, let's explore what the future of connected cars might look like.
Autonomous vehicles: A growing need for connectivity
The adoption of fully autonomous vehicles won't be immediate. Over 70% of surveyed decision-makers said that mass adoption of autonomous vehicles won't happen until post-2030. However, as autonomous vehicles do start to enter the market, the need for connected cars to offer entertainment will begin to grow as people look to fill the time they would typically have spent behind the wheel fighting traffic with other things.
Automakers might then embrace connectivity to enhance the passenger experience by integrating augmented reality on heads-up displays to provide an engrossing, educational encounter. Imagine passing Buckingham Palace or The White House, for example. Information could pop up on the windshield outlining when the buildings were built, their history, who the architects were and more as the vehicle drives by.
Infotainment and the connected car
Automotive infotainment is one area where consumer tech companies and automakers are competing for control of the connected car. While Apple and others currently produce applications, such as CarPlay, which reproduce existing user interfaces inside the car, half of the automakers that responded to the survey are confident they will own the infotainment system of the future.
Connectivity truly opens up new opportunities with an auto's infotainment system — from marketers using it for targeted advertising to automakers creating a more personalized and convenient driver experience, such as paying for a service or product without having to even open the car door. The latter is a reality already with Jaguar and Shell teaming up to enable people to pay for fuel through the Jaguar's infotainment system.
The automotive software updates that connected cars will require do present a unique issue though.
Automakers typically build cars to have a platform lifecycle of five years. This creates a challenging scenario with respect to connectivity: How do you meld vehicle and phone technology to create an environment where automakers are able to compete? How do you convince customers to invest in an in-car infotainment system rather than simply sticking their smartphone on the dashboard and using that?
Looking ahead, it makes sense for the automotive industry to invest in infotainment services they themselves develop. Focusing on well-integrated, vehicle-specific experiences will give built-in infotainment systems a distinct advantage over mobile phones, particularly given in-car infotainment systems can also deliver information specific to a car's performance, as well as things like tire wear, when service is needed and more.
Cybersecurity is essential
Thirty-seven percent of consumers would not even consider purchasing a connected car, according to a survey conducted by McKinsey, due in large part to concerns about security and data privacy. Automakers are well aware of this and although security is not a new issue, it is now becoming a necessity that they ensure a driver's safety not only physically but also digitally. In fact, security was the top challenge the industry faces in delivering connected automobile systems as voted by survey respondents.
So, how will the industry do that?
Security is a non-negotiable for automobiles. Systems capable of withstanding the rough conditions of weather, terrain and all that a vehicle has to handle, while also remaining effective, will be a must. As will significant redundancies and alerts to malicious behavior throughout the entire system, touching every component at each service layer, including the cloud device management software, the communications module and more. Constantly changing security threats and risks also require the capability for rapid change to update these systems. The most effective means by which to accomplish this is to wrap security around every part, then around the entire vehicle itself, as well as around various sections, cocooning the connected car from not just physical but also digital harm.
Finding a solution for how to accomplish all of that without baffling the user interface system — so someone coming out of the grocery store with an armful of packages isn't required to input an 18-digit code and endure a bio-scan just to unlock the car, for example — presents a further challenge. Constructing an effective security system will require balancing user experience, simplicity and stringent best practices.
Data privacy must be respected
There are two types of data being gleaned from the connected car. The first is specific to the car, engine and machine itself, the second to the driver and passengers. It is beneficial for manufacturers to have access to this information because it enables them to determine how to make an even better vehicle in the future and offer an improved user experience.
The real challenge exists in determining how to glean all of this information without violating consumers' privacy. This has grown even more complex with the advent of increasing restrictions in privacy laws — such as the GDPR passed by the EU in 2018. All companies are grappling with it as they strive to find a balance between complying with privacy regulations and wanting to learn more and provide benefit to their customers.
And while this growing data set is an unusual issue for automakers to work through, the industry recognizes data privacy concerns and the need for all data to be anonymized. Then, to the greatest extent they're able, they can try to identify general automotive trends without the information being tagged to an individual.
A new mindset for automakers
As the industry continues to undergo unprecedented change amid the growing demand and need for connectivity, automakers will have to embrace an "adapt to survive" approach to remain competitive.
Today, the industry infrastructure is designed around having a powertrain department and a transmission department, and one for the interior and exterior, and for safety … in other words, an automotive machine wrapped around separate mechanical, electrical and safety systems. With the impact of digital transformation accelerating, automakers will need to swiftly develop a cohesive, future-focused mindset.
This also means that now is the time almost every automotive department needs to start having an IT mentality as well. They need to ensure that they're doing their jobs differently considering the potential changes soon to impact the industry, from autonomous vehicles to a connected environment to the rise of shared ownership, all-electric powertrains, etc. Numerous companies are currently focused on improving the driving experience. But what will happen in the next decade when driving becomes autonomous? What will the go to market look like? Those who've adopted and ingrained this IT mindset are setting themselves up for a more sustainable, forward-thinking future.
There is almost no doubt that rethinking and reinventing their strategy, goals, areas of focus and investment are the most significant challenges automakers will be taking on in bringing tomorrow's connected cars to market. But that comes with tremendous opportunity. From a simple four-wheeled vehicle, autos are evolving into smarter, more capable, soon-to-be-autonomous systems. And one of the driving forces behind this shift? The need for connectivity.
All IoT Agenda network contributors are responsible for the content and accuracy of their posts. Opinions are of the writers and do not necessarily convey the thoughts of IoT Agenda.
---