Sep 18 2012 1:47PM GMT
Tags: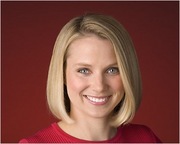 Yahoo CEO, Marissa Mayer, has offered every Yahoo! employee a smartphone. "Choose from Apple, Samsung, Nokia, or HTC", she said, but specifically says "No!" to BlackBerry.
It's another setback for BlackBerry which is trying desperately to cling onto its place in the smartphone market as the phone of choice in the corporate world.
"We have a very exciting update to share with you today – we are announcing Yahoo! Smart Phones, Smart Fun! As of today, Yahoo is moving off of blackberries as our corporate phones and on to smartphones in 22 countries*. A few weeks ago, we said that we would look into smartphone penetration rates globally and take those rates into account when deciding on corporate phones. Ideally, we'd like our employees to have devices similar to our users, so we can think and work as the majority of our users do."
In response to the news that Yahoo! was going to spend a few million dollars on smartphones for all of its staff, a PR person for Nokia announced over
Twitter
that it would throw in a wireless charging plate with every Lumia 920 the company bought, claiming the phone is "worth the wait" – desperate not to be left out hey Nokia?
Mayer has called the programme, Yahoo! Smart Phones, Smart Fun!, but I can't see RIM's board of directors chuckling over their morning lattes.
Mayer's move shows the direction that businesses could potential go in when kitting out their staff with the latest technology. And this is in the completely opposite direction to BlackBerry.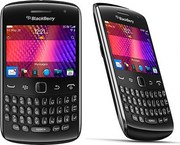 However, among reports of doom and gloom for BlackBerry creator, Research In Motion (RIM), there is a small ray of hope behind Mayer's thinking.
In her memo, she stated: "Ideally, we'd like our employees to have devices similar to our users, so we can think and work as the majority of our users do." This is clearly the reasoning she didn't want BlackBerry included in the line-up because its popularity with consumers has been dwindling significantly.
As a consumer device, BlackBerry hasn't been able to keep up in the race, but it is still a key communication device in the business world and shouldn't be brushed aside as a has-been. That all said and done, it would be great to see some innovation from RIM in the next quarter, but with
dramatic revenue losses
and
job cuts left, right and centre
I'm not holding my breath.
*Computer Weekly can confirm that while according to Business Insider all of Yahoo's full time and part time employees in the US, were sent the memo, the staff in the UK are still patiently waiting for their emails from Father Christmas, er, I mean Marissa Mayer.