May 13 2009 2:15PM GMT
Tags: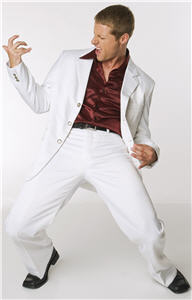 The Wall Street Journal has reported that Microsoft has developed a camera that will be able to detect depth movement therefore allowing the player to interact with the game by moving their body (see right :o).
Since Nintendo released the Wii, Microsoft and Sony have been desperate to regain some of the market share that Nintendo expanding the audience that play computer games (ie people that don't want to use a control pad).
From what we know, you will not need to hold any Wii style remote and the camera would sit near the television and capture when players move their hands, legs or head.
Microsoft's camera would use 3-D technology, which should give players more accurate control over games than earlier game cameras did.
The Microsoft camera could be unveiled as early as the E3 videogame industry conference next month as Xbox sales seem to have slowed down of late.
The camera is based on technology that Microsoft developed. Microsoft also recently acquired an Israeli start-up called 3DV Systems Ltd.
Source [WSJ]