---
July 28, 2009 8:59 AM
Apple
,
iPhone
,
Spotify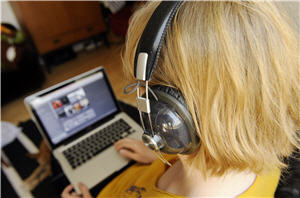 Spotify, the music streaming website, has...
March 31, 2009 9:23 AM
downloads
,
Google
,
Mp3
,
Spotify
Google has launched an ad-based MP3 download service in China which looks like it will soon compete with Spotify, Baidu (the leading Chinese search engine for websites, audio files, and images) and, more...
---
March 18, 2009 10:16 AM
Apple
,
Shuffle
,
Spotify
,
voice
If I didn't have enough problems with voices in my head, Apple's new Shuffle adds another one. Whatever next? It paves the way for a personal DJ. There is enough information in the file tags to make it feasible to have DJ links. "And now another golden oldie from the 1980's". Plenty of space...
---