---
January 7, 2010 11:38 AM
Sony
The first thing you'll notice about the F series is the amazing 16.4 inch HD screen, complete with anti-glare, well that's what the top of the range model lower models have full HD 1920x1080 resolution. This is a beast of a machine as it comes with a quad-core Intel® CoreTM i7 processors (Quad...
January 7, 2010 9:47 AM
bloggie
,
Sony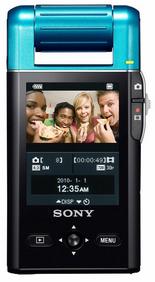 The last time I got excited about a video camera it...
---
December 29, 2009 10:08 AM
Microsoft
,
Nintendo
,
Playstation
,
Sony
,
wii
,
XBOX
The end of the last decade saw the arrival of handheld consoles in glorious colour with the arrival of the Nintendo Gameboy Color. It also marked the death of Sega's ambitions to own the games console market following the release of the Dreamcast console which allowed the company to survive...
---
December 3, 2009 9:59 AM
Sony
Several years ago I was told by a university tutor that the novel was dead. Well, Mr Smartypants, I've read two dozen novels this year, new and old - and authors are still churning them out. The book, on the other hand; that's on shaky...
---
November 17, 2009 8:42 AM
Sony
Sony Ericsson have taken a real beating of late, and despite the Satio looking like a powerful piece of kit, it's just not very clever. They seem to have made a note of this and ditched Symbian for Android. The video below will add a wow factor I can't put in words.


---
November 16, 2009 4:26 PM
3D
,
Sony
Sony is at the forefront of 3D tech and this prototype is an example of their ambition.

3D has been restricted to flat screens but we all know that 3D should be something you can walk around etc. a bit like real life but without the touching.

If you ask me it looks like a...
---
October 22, 2009 10:50 AM
konami
,
Microsft
,
pes
,
PS3
,
psp
,
Sony
,
XBOX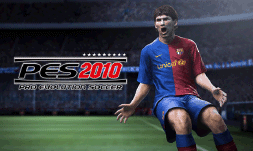 Over the past couple of years, Fifa has stolen a march on PES and in 2009 it looked to have completely...
---
October 21, 2009 9:19 AM
bravia
,
PS3
,
Sony
I've been quite confused by some of the Sony ads of late. Watching the Champions League you always get that huge electronic heart which is a bit too arty and doesn't really have a wow factor.

Well, they must have realised they needed a wow factor because here it is. What would it look...
---
October 8, 2009 9:19 AM
Sony
Last night I got to see a demo of the new Sony Satio. Now, I have been looking forward to this handset for a while as I have had some great experiences with Sony mobiles.

Holding it, it felt surprisingly light even though it's relatively quite big. The first thing that catches your...
---
October 6, 2009 8:32 AM
e-reader
,
eBook
,
Sony
Sony's Reader Touch Edition PRS-600 almost has everything... almost!

So what does it have?

Well, let's start with the fact that it looks great and has a slick six inch touch screen, memory expansion (SD or MS Pro), decent battery life, nice search functionality and a...
---