---
January 27, 2011 12:18 PM
Sony
Following on from the leaked Sony Xperia Play and the announcement of the


RSS Feed

Email a friend
January 27, 2011 11:48 AM
Sony
Quick post to show the Sony Ericsson Xperia Play that has been leaked more times than Mario's plumbing.

We know the Android Gingerbread phone as PSPhone, Playstation Phone, Zeus and *breathe* the Z1 but it seems they've settled on the Sony Xperia Play.

Check out the...
---
January 27, 2011 9:42 AM
Sony
Sony have unveiled the PSP2 which they are calling the NGP (Next Generaton Portable).

The new...
---
January 23, 2011 3:47 PM
Sony
Sony Ericsson has added the Exmor R CMOS Sensor to their phone range, this graphic illustrates how it improves picture quality.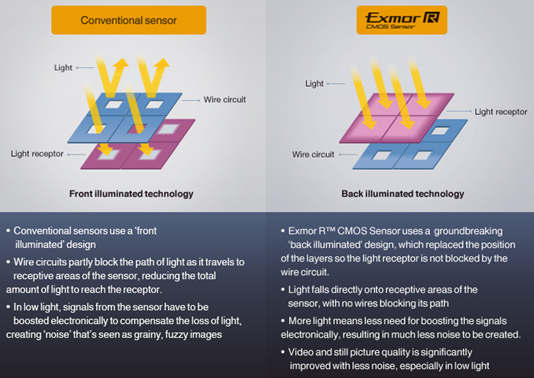 ---
December 7, 2010 8:09 PM
Android
,
Google
,
Sony
We've seen pictures, we've heard about it and we've dreamt about it but finally here's a video of the Sony Ericsson ZEUS Z1 PlayStation Phone.

The phone runs on Gingerbread aka Android 2.3 which Google confirmed has new game playing capabilities. Now we know why.

It has the...
---
July 5, 2010 11:47 AM
Sony
The other day I got a press release from Sony Ericsson informing me of their 'Battle fingers' competition where entrants do things like dance moves with their fingers.

Sounds ok, nothing amazing but this video tickled me enough to post it. If you're viewing this on the app then you need...
---
March 12, 2010 11:03 AM
Playstation
,
Sony
Sony have finally given some real strength to their motion controller and called it PlayStation Move.

This move will spark a mad fight for your attention as Sony, Microsoft and Nintendo will go head-to-head-to-head trying to get you to stay in-doors and look like a fool in front of your...
---
March 5, 2010 12:11 PM
phone
,
psp
,
Sony
The Wall Street Journal has claimed Sony will fight Apple this year in the tablet and mobile gaming markets through the PSPhone (not the real name, probably).

Sony's online service, to be launched later this year, will provide content like videos and music but will also include...
---
February 2, 2010 11:19 AM
Laptops
,
Sony
,
x-series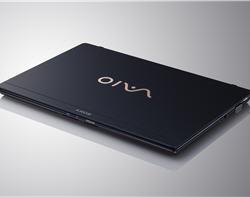 The Sony X series has a love it / hate it tag.It's jaw dropping beauty is enough for some...
---
January 7, 2010 1:08 PM
dash
,
Sony
Sony have released the Dash, a new 'tablet'. Well sort of, I see it as a modern alarm clock, people are calling it a tablet and Sony are call it a 'personal internet viewer'.

The Sony dash has a 7-inch touchscreen, works on the Chumby OS (with over a thousand apps) and integrated stereo...
---