---
March 5, 2010 12:11 PM
phone
,
psp
,
Sony
The Wall Street Journal has claimed Sony will fight Apple this year in the tablet and mobile gaming markets through the PSPhone (not the real name, probably).

Sony's online service, to be launched later this year, will provide content like videos and music but will also include...
October 22, 2009 10:50 AM
konami
,
Microsft
,
pes
,
PS3
,
psp
,
Sony
,
XBOX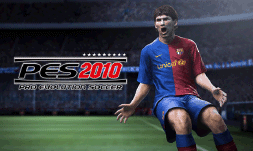 Over the past couple of years, Fifa has stolen a march on PES and in 2009 it looked to have completely...
---
January 27, 2009 2:42 PM
arsenal
,
emirates
,
psp
,
Sony
Being a Gooner and a gamer, I welcomed the news this week that Sony and Arsenal will trial a highlights service for people that own a PSP.

The idea is you go to the game at the Emirates Stadium with your PSP in hand. Through a WiFi connection, you will be able to watch live...
---