---
November 1, 2013 3:02 PM
Android
,
Google
,
lg
,
Nexus
,
smartphone
Google has revealed its new LG-made Nexus 5 smartphone, a lighter, thinner version of the previous Nexus 4. Despite the change in size, the touchscreen itself is actually bigger, and the device runs the new version of the Android operating system, 4.4 KitKat.
---
October 29, 2012 5:29 PM
Android
,
Apple
,
Google
,
ipad
,
iPhone
,
Nexus
Hurricane Sandy may have prevented Google's press conference in New York from making a big announcement today, but the company has released product details on its official blog.
---
July 30, 2012 1:20 PM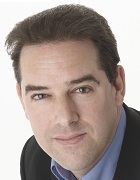 Profile: Bryan Glick
Android
,
Apple
,
Google
,
ipad
,
Jelly bean
,
Nexus
,
Nexus 7
,
Tablet
This is a guest post by Kane Fulton, editor and founder of online magazine SKRBBLR.
Review: Google Nexus 7 (8GB, £159) / (16GB, £199)
---
February 5, 2010 9:33 AM
Google
,
Nexus
Google have decided that we're so excited about the Nexus One that we want to know more about it.

So, oh kind wonderful Google, have decided to release a series of videos detailing how this device fell from heaven and what makes it so God damn amazing!


---
January 24, 2010 1:10 AM
Android
,
Domino
,
Lotus
,
Lotusphere
,
Nexus
,
Notes
IBM Lotus is supporting Android phones with its email and collaboration software Notes. The company announced at the Lotusphere 2010 conference in Orlando, Florida, that it would initially support the Nexus One phone from Google.
---