---
November 26, 2010 10:12 AM
Apple
,
ipad
,
Music
,
Video
I get sent a bazillion iPad and iPhone app announcements every day. And I appreciate them (feel free to continue sending 'em to gadgetman (at) spodgod.com). But, to be honest, it's rare I get sent news of an app that's really worth...
May 27, 2010 3:30 PM
Mp3
,
Music
,
solution
,
Volume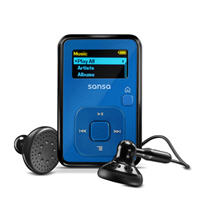 I had occasion to upgrade the operating system on my MP3 player, a Sansa...
---
May 18, 2010 10:27 AM
Music
It's like the music streaming service Spotify has been reading my mind... For a long time Spotify watching pundits have been saying that the Premium price for the product was too much. The company's response? They kept adding features - higher bit rates and offline access. Mobile apps for Android,...
---
April 28, 2010 10:06 AM
Music
Spotify has gone to version 0.4.3. Ooh, exciting.
Well, actually, ye of little faith, it is pretty good. The streaming music player for desktop and mobile has rolled out two big new features for PC and Mac that make it worth the upgrade.
---
April 20, 2010 12:22 PM
Music
Well, wowsers, ladies and jellyspoons. This item combines my two favourite things: computery electronics and improbably loud guitar amplification.
---
December 7, 2009 11:08 AM
Apple
,
Music
,
Video
Fans of both Spotify and the Mac were quick to put two and two together, and come up with six billion four hundred and three when Apple announced they'd acquired music...
---
November 20, 2009 8:14 AM
Audio
,
Music
I am that ubiquitous thing: a tech journalist with a secret past as a part-time musician. I know it doesn't sound like a natural match but - believe me - we are legion. It's always nice...
---
---
October 29, 2009 8:51 AM
Google
,
Music
---
April 1, 2009 12:00 AM
BS3
,
Mp3
,
Music
,
payload
,
Piracy
,
protection
,
SILFOR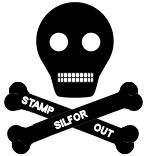 The music industry has been...
---