---
November 29, 2013 2:12 PM
Apple
,
BYOD
,
Christmas
,
eBuyer
,
icloud
,
IOS
,
ipad
,
iPhone
,
iTunes
,
Wi-Fi
A lot of people have complained that the new iPad Air isn't different enough from the previous iPads to justify the asking price. After using it though, I think that it's just different enough in all the right ways.
It's thinner, lighter and slicker than...
---
---
November 1, 2013 3:02 PM
Android
,
Google
,
lg
,
Nexus
,
smartphone
Google has revealed its new LG-made Nexus 5 smartphone, a lighter, thinner version of the previous Nexus 4. Despite the change in size, the touchscreen itself is actually bigger, and the device runs the new version of the Android operating system, 4.4 KitKat.
---
October 31, 2013 4:46 PM
iPhone
,
Netbiscuits
,
samsung
Could variation in the screen size of tablet devices be making it difficult for brands to design web experiences for smart phones? Netbiscuits, a mobile web experience software solutions provider, believes so. In an analysis of global web-user trends, they've found that the mobile screens of...
---
October 23, 2013 4:44 PM
Apple
,
icloud
,
iLife
,
ipad
,
MacBook
There has been a recent rise in competition in the tablet market, including the new Nokia Windows tablet and Windows Surface 2. Analysts have also been speculating about the fall of desktop machines in favour of their portable counterparts, so it's not a big surprise that Apple has done its...
---
October 23, 2013 1:34 PM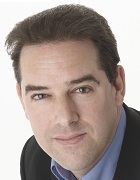 Profile: Bryan Glick
Apple
,
ipad
,
IWork
,
Mac
,
Mac OS
,
Macintosh
,
Microsoft
,
Microsoft Office
,
Windows
As Apple sees more business users of its iPad tablets, so it has seen growth in its Mac personal computer range. The company has just
---
October 22, 2013 5:24 PM
Microsoft
,
nokia
,
WIndows Phone
Today at the Nokia World event in Abu Dhabi, Nokia announced its new range of products, including three new members of the Asha family, two new Lumia "phablets" and a Windows tablet. Although the new phones have different screens and cameras to the previous models, not a lot has...
---
October 21, 2013 4:42 PM
Bluetooth
,
Logitech
,
Microsoft Lync
,
near field communication
,
Speakerphone
,
USB
Today Logitech has introduced the Logitech Mobile Speakerphone P710e, a portable speakerphone that allows hands-free access to calls.
The device is suitable for individual use, or for a small group of people, inside or outside of the office, and...
---