---
April 6, 2010 2:01 PM
Apple
Back off my break. Which, if truth be told, was more like a busman's holiday - writing, writing, writing - just not about gadgets... Enough about me though. Back to the matter at hand. Expensive electronic devices.
April 1, 2010 10:52 AM
Apple
,
ipad
So you want to know if all the hype around the iPad is justified? Should you buy one?

Well, I think I might have some answers for you and I think you'll be pleasantly surprised. Posibly with more questions than answers actually.


Watch the video now for a glimpse...
---
April 1, 2010 12:00 AM
app
,
iPhone
,
nude
,
X-ray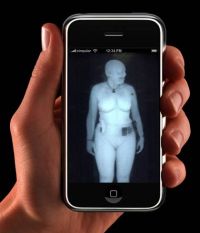 A shocking new app which lays bare your friends' most personal secrets is openly available on the Internet.
---
March 12, 2010 11:03 AM
Playstation
,
Sony
Sony have finally given some real strength to their motion controller and called it PlayStation Move.

This move will spark a mad fight for your attention as Sony, Microsoft and Nintendo will go head-to-head-to-head trying to get you to stay in-doors and look like a fool in front of your...
---
---
March 5, 2010 3:02 PM
Apple
It's officially official. The Apple iPad is now coming to Blighty in April. Probably.
The US release date has been announced as April 3rd, with pre-ordering switched on from the 12th of March. At first, only the WiFi versions will be released into the wild. Our American...
---
March 5, 2010 12:11 PM
phone
,
psp
,
Sony
The Wall Street Journal has claimed Sony will fight Apple this year in the tablet and mobile gaming markets through the PSPhone (not the real name, probably).

Sony's online service, to be launched later this year, will provide content like videos and music but will also include...
---
March 5, 2010 9:46 AM
Android
,
Google
So now you can search by typing... speaking... and now writing! Oh yes because there aren't enough ways to google your name.

Devices running Android 2.0 can now use Google Gesture Search to find contacts, music, and web search. You have to use your finger like a pen and draw letters on...
---
March 2, 2010 3:57 PM
Apple
,
iPhone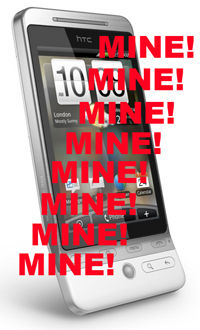 Apple have decided they will sue HTC for stealing their ideas. Good one Apple,
---
February 5, 2010 4:16 PM
ipad
iPad available at an Apple Store near you
---