---
October 27, 2010 9:46 AM
Apple
,
Mobile
Fancy a white iPhone 4? You're going to have to wait. Reuters has reported that
it won't be released until Spring 2011
. By which time, early adopters may well want to hang on a few more months for iPhone 5...
October 23, 2010 9:17 AM
Palm
,
webos
Palm WebOS

The sad thing is, Palm's WebOS could have quite easily surpass...
---
October 22, 2010 8:17 AM
Android
,
Google
Google Android

Google is trying to take over the world. It seemed strange that a...
---
October 21, 2010 9:07 AM
Apple
---
October 20, 2010 1:54 PM
Android
,
Apple
,
Google
,
HP
,
Microsoft
,
Palm
,
Video
A few years ago, mobile phones differed massively. You chose a phone for it's size, functionality, camera and user interface. Then, on the 7th of January 2007, the iPhone was released and as Apple have told us repeatedly, it changed everything. Touchscreen devices became the norm and...
---
October 20, 2010 1:16 PM
Apple
,
ios4
,
iPhone
Apple iPhone iOS4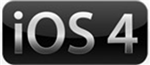 As far as operating systems go, Apple's is probably the most simple and straight forward. You have a grid of apps that do...
---
---
---
October 8, 2010 2:06 PM
Mac
,
MacBook
,
PC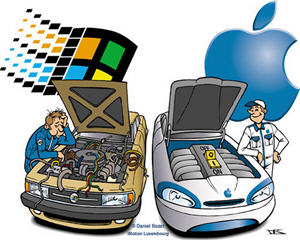 I was interviewed about Macs versus PCs. Here is what I said on price,...
---
October 8, 2010 1:19 PM
Apple
,
Mobile
What do you get the iPhone fan who has everything? A charger that looks like a prop from Hellraiser, is the answer if you're a sick, sick puppy.
Don't ask us where this thing came from. We know the folks in the video are speaking Japanese and that's it. No idea where...
---