---
October 23, 2013 4:44 PM
Apple
,
icloud
,
iLife
,
ipad
,
MacBook
There has been a recent rise in competition in the tablet market, including the new Nokia Windows tablet and Windows Surface 2. Analysts have also been speculating about the fall of desktop machines in favour of their portable counterparts, so it's not a big surprise that Apple has done its...
January 6, 2011 1:48 PM
Apple
,
MacBook
,
samsung
Samsung has unveiled a new 13.3-inch 9 Series laptop at CES 2011 that will rival the Macbook Air as it is the "thinnest and lightest 13-inch notebook available"...
---
October 8, 2010 2:06 PM
Mac
,
MacBook
,
PC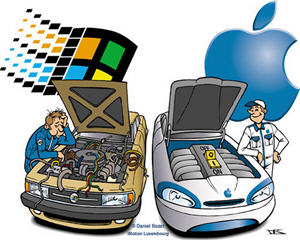 I was interviewed about Macs versus PCs. Here is what I said on price,...
---
May 12, 2009 10:28 AM
bento
,
Mac
,
MacBook
,
Tablet
Last week I got to go to Digital Summer 2009 which is a small gadget show. I won't bore you with the details but below is a video showing some of the highlights, namely a Mac touch screen tablet.
This particluar netbook is from a company that takes Macbooks and turn them into touch screen...
---
March 30, 2009 10:48 AM
Apple
,
Mac
,
MacBook
,
Netbook
Some, possibly leaked, images have appeared showing a MacBook Mini / netbook thanks to the guys at 9to5 and Gizmodo. According to the Russian...
---